2018 was a year full of diversity and imagination, compassion and creativity. Join us as we close out the year with the Best Of several categories of Cosplay Artists.
This has been the second year I have had the privilege of serving as the Cosplay Contributor for Bell of Lost Souls. I have long held a love of characters, and finding ways to bring them to life and make them my own. This year, we featured some exceptional and diverse creators, all with amazing visions that have inspired people across the globe. Take a walk through the last year with me, as review the Best Of. Each selection highlights a different aspect of Cosplay, highlights a different skill, and gives us new ways to bring our dreams to life. Enjoy. (Click on each Cosplayer's name to see our feature of their work!)
Best of Costuming Companies: Armstreet
One of my very favorite costuming companies, Armstreet is based in the Ukraine. Their construction technique, attention to historic details and practices of different countries, and their diversity of offerings is a stable of the SCA and Renaissance Communities. They cover everything from Mongolian Boots to Lady of the Lake, Vikings to Knights in Arms. Their work is well constructed, and GORGEOUS to behold. Stay tuned, I will be featuring my own collaboration with them in 2019!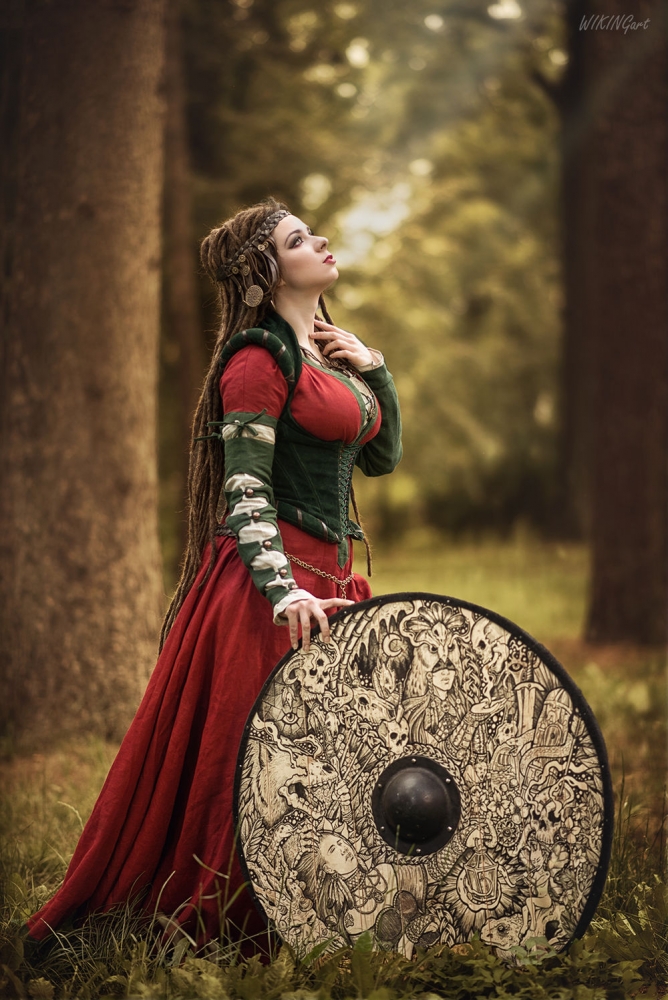 Best of Execution: Grimaldus
Topping our list of Warhammer 40k Cosplays, this gorgeously constructed cosplay looks like it stepped right off the pages of the Black Templars manual. His gorgeous detail work is a stunning rendition of this fierce Chaplain.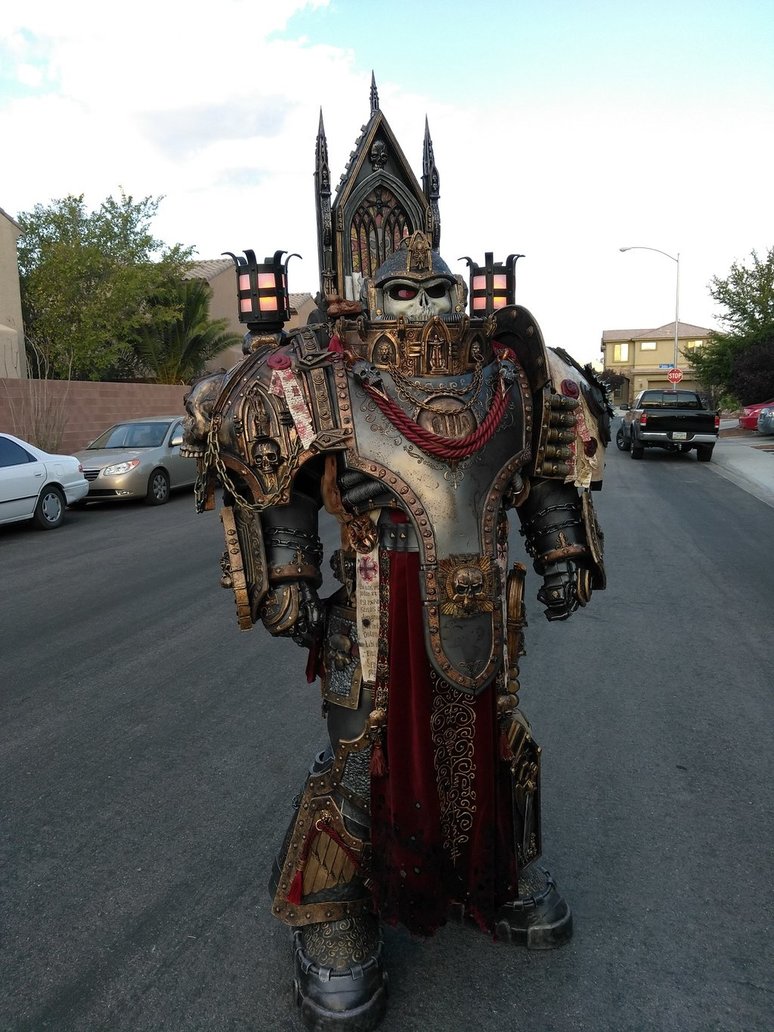 These folk specialize in incredibly detailed Prop reproductions. Not only do they have a high level of craftsmanship, they have a discerning eye for photosets as well! Their images are high impact, and perfectly positioned to asset their gorgeous constructions.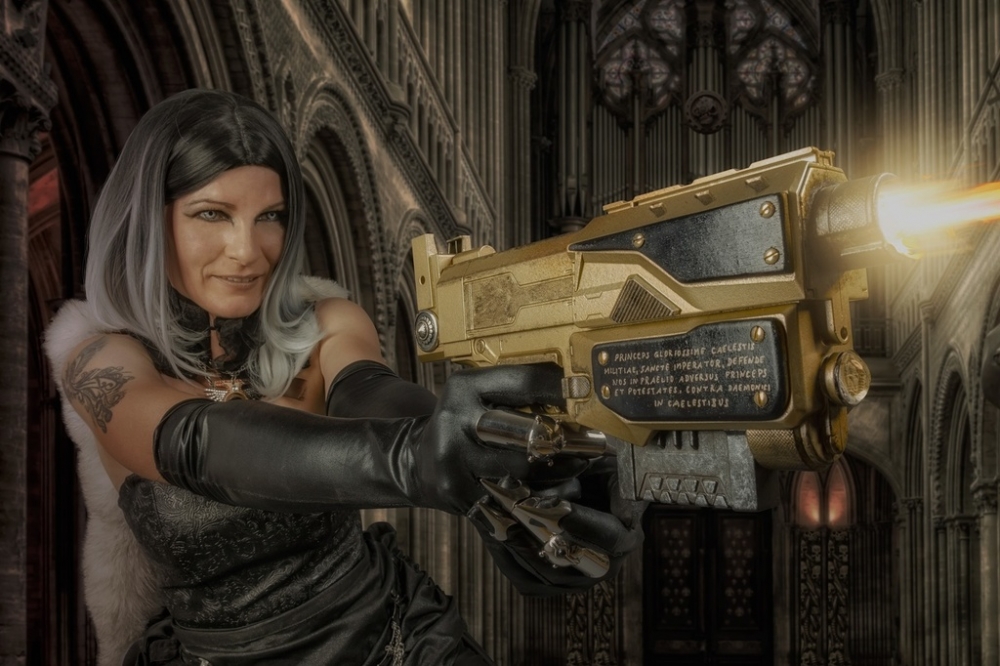 Best of Creative Adaptations: Mink the Satyr
This lady was a FANTASTIC find. Her Cosplays share a Wit and Ingenuity that is a joy to behold. Each of her constructions takes on a life of its own, combining elements of different fandoms, or showcasing a particular costume in a way never seen before. Bonus, she's serving solid puns ALL. DAY. LONG.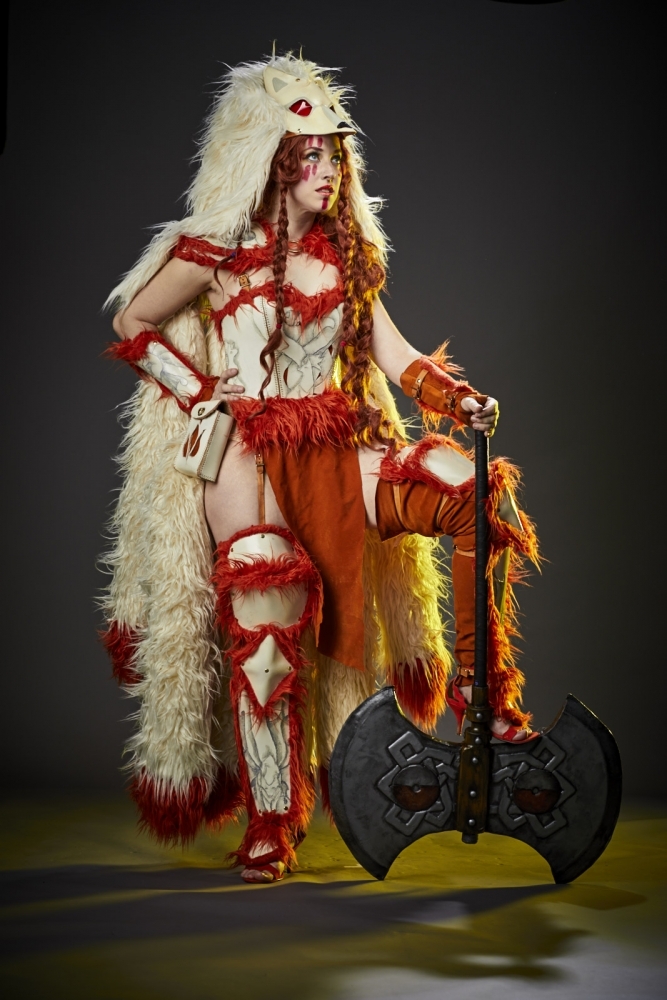 Best of Mech Construction: Ruby Taki
This lady is a Hard Hitter, building cosplays that break world records and look mighty fine doing so! She loves the challenge of bringing to life characters and mechs that require technical prowess and exceptional mechanical skill. Stay tuned for 2019, we'll be featuring more of her work with local fashion designers!
For love of the Emperor! This artist is truly that-an artist with a fine hand with a paintbrush. She has some amazing 40k cosplays in her repertoire, and is working on some projects currently that no cosplayer has attempted before!!! Can you say, "Ynnari?"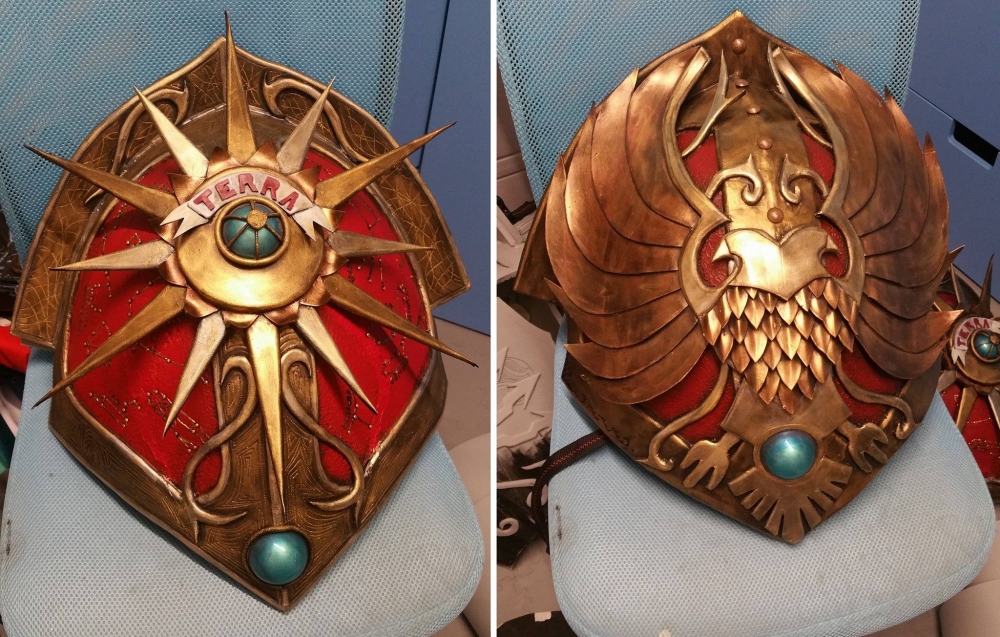 ~Join us next week for more Cosplay! Coverage~
Have a Cosplay question you would like Mayhem's Muse to answer? Send an email here!