One of the most complex parts of 40k is selecting and managing wargear – but the game would be better off without it.
I think the Age of Sigmar design team is doing a bang-up job as we race into 2019.  That game is expanding quickly with ever more Battletomes and an ever growing competitive scene. The Mortal Realms have an established ever-shifting meta with all the community conversation that surrounds it.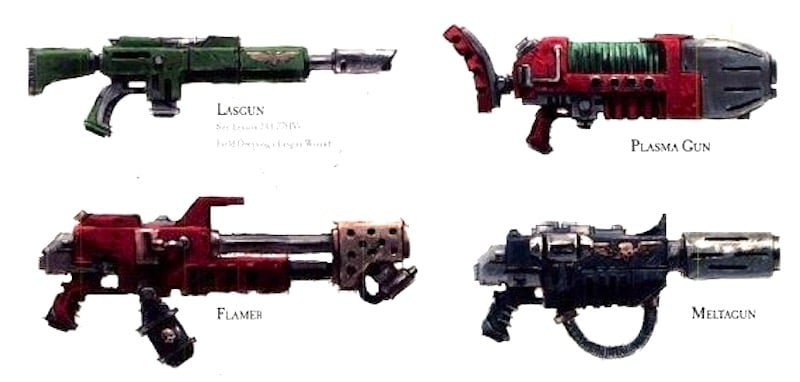 What it doesn't have is wargear management.  It's seems completely baffling to most 40K players, but in Age of Sigmar, each unit datasheet just lists the weapon options a given model has, and lets the players choose.  That's it.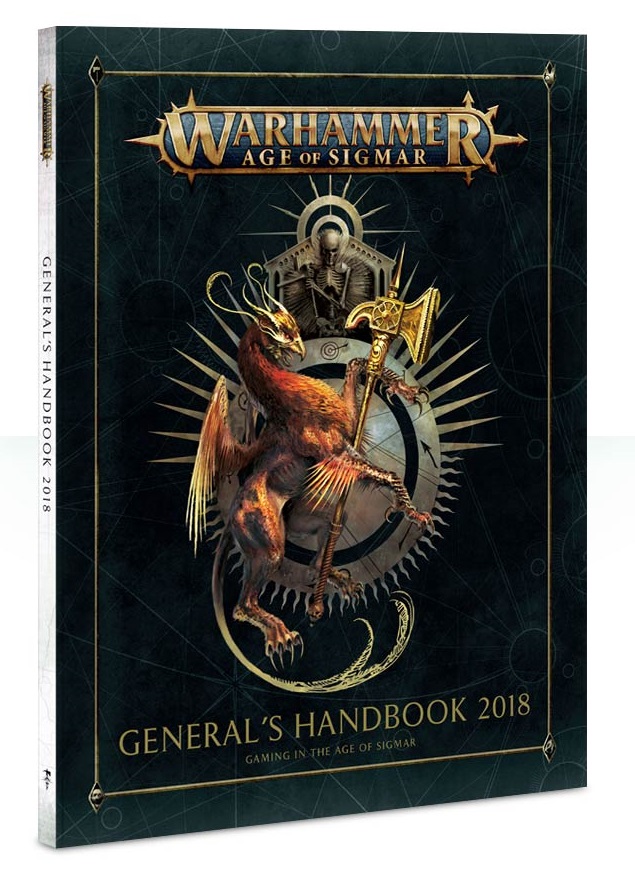 No chasing down the point costs, no looking through codexes, and Chapter Approved. Even more astonishing is the simplicity of the X for Y way models are purchased. Take a look at this example of unit costs:

AoS units have a minimum and maximum model count, and the points cost listed is for a number of models listed as the minimum. You get dinged if you don't field models in the proper minimum sized rations, but some units get discounts for being fielded as mix size (the second number in some units).
In the example above, Castigators have a unit size of 3-18, and each set of 3 costs 80 points. If you field only 4 models it still costs you 160 pts. But if you field the full sized unit of 18, it costs you 400.

Why does 40K Bother?
So why does 40k even bother with the minutia of tracking down the value for every pistol and grenade in the game? Here are some of the drawbacks:
It slows down army construction tremendously
It is error-prone (leading to many accidentally illegal lists)
It makes verifying lists for events labor-intensive
It is a barrier to entry for new players
It's makes playtesting and game balance more difficult

Power Level?
Yes I hear some of you out there saying – just use Power Level – but can we all just agree that Power Level has failed as an experiment. Tell me the last time you saw two players using it outside of a training game. I think we can all agree that it was DOA. Believe me, I WANT power level to be used – and no one is sadder about it's fate than me.

Could it Work?
I think Age of Sigmar hit a sweet spot. Their design team came up with a halfway house that is more complex and granular than power level, without going full IRS 1040-ScheduleA like 40K does.  It is a system that is granular enough to create a solid meta, let players use their models and not make folks feel like they are getting cheated or abused like Power Level can.
40K could do it, but it would require an overhaul of how matched play determined points. Here are a few suggestions:
Each unit could have a set of preset "wargear bundles" each with a point cost. These would all be listed in Chapter Approved.
Each piece of wargear could be grouped into a handful of "point buckets" to make army construction simpler (free, 5, 10, 25, 50 pts) and units doled out a number of wargear "slots" it can use.
Each unit can have a fixed cost per number of models with wargear costs built in, and bulk discounts – in effect exactly the Age of Sigmar model.

How Do Define Success?
In the end, Age of Sigmar is working, and its players don't see its army construction system as a failure. That is all that matters in the end. That shows that the goal of eliminating wargear costs or drastically simplifying them is possible.
Some of these changes may be better for 9th edition, or a mid-edition 8.5 update, but the appeal is there.
~I for one would love a game that makes it easy to build lists and welcome newcomers – over the Grimdark Super Math that we have now.  How about you?