Long ago Dark Prince has Knights and even Titans sworn to his twisted service. One day they may return.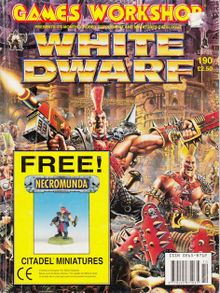 Today we are going way, way back to White Dwarf 190 from October of 1995. Here we discovered the EPIC scaled mechanical daemon-powered monstrosities of the Dark Prince. We have four abominations to go through, two titans and two knights.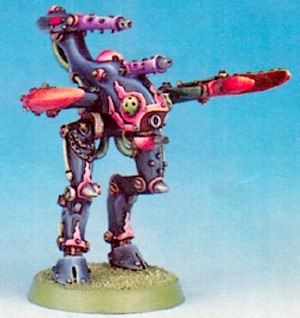 The Slaanesh Subjugator is a Daemon Engine of Slaanesh. This giant walker is incredibly swift, able to move quickly and still use its weapons. This construct is armed with both sonic weapons, so typical of the Emperor's Children, and with the sinister, psychically-powered Tormentor Cannons, that unleash the energy within the walker to kill the victims with unbearable agony, leaving their bodies charred by the twisted energies. As hard as it is to believe, it is even more skilled in close combat; it is equipped with two Hellslicer Battle Claws, killing everyone daring to face this torture device.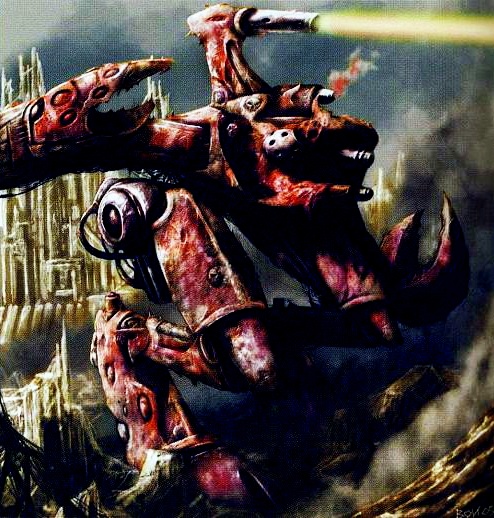 And yet, it is not unstoppable. While the awesome power of its weapons might pin entire squads down, those brave enough to face it will find that its armour is no better than that of a Dreadnought, ending the pleasure of daemons far quicker than they would have wanted.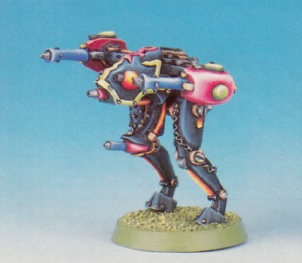 The Questor Scout Titan is a Slaaneshi Titan. Slightly larger than a Subjugator and with thicker armor, its powerful legs can still drive it forward at considerable pace. Graceful arms spread from the Questor's carapace, each tipped with a rapid-firing Tormentor Cannon.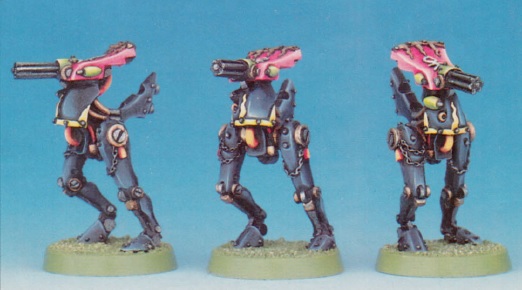 The Hell-Scourge is a type of Slaaneshi Daemon Knight. One of the larger types of Chaos Knights, as living machines in the service of Slaanesh, they have crushed countless opponents in the last ten millennia, screeching deafening cries across the battlefield. They are the perfect predators, hunters who mercilessly run down their quarry with the bounding strides of their elegant, powerful legs. The Hell-Scourges attack without warning. As one appears, the enemy turn their weapons on its blurred form, only to see it disappear. At that moment, others attack from all sides, mowing through armour and flesh with their massive Castigator Cannons. Hell-Scourges possess a certain pack instinct and are in constant telepathic communication with each other. As such, they make exceptionally well-coordinated assaults, outflanking their enemies with ease. This telepathic contact seems to encompass all Hell-Scourges present on the battlefield, or perhaps even further.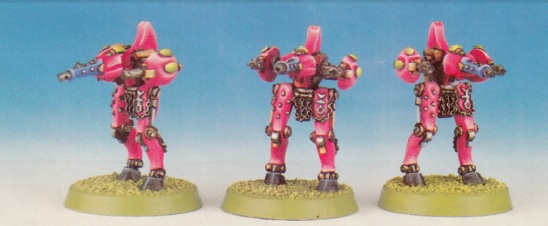 Hell-Striders are a type of Slaaneshi Daemon Knights. The Hell-Strider is the smallest of the Daemon Knights, but still stands many times the height of a man. These vehicles are extremely mobile, able to flush enemy out of defenses with their powerful short-ranged weaponry. In sufficient numbers, Hell-Striders can even hunt enemy Titans, picking off their prey's shields with their Lascannons, before closing in for the kill with their melta-beams.
Miniatures & Rules
Take a look at the original minis from way back in the EPIC days: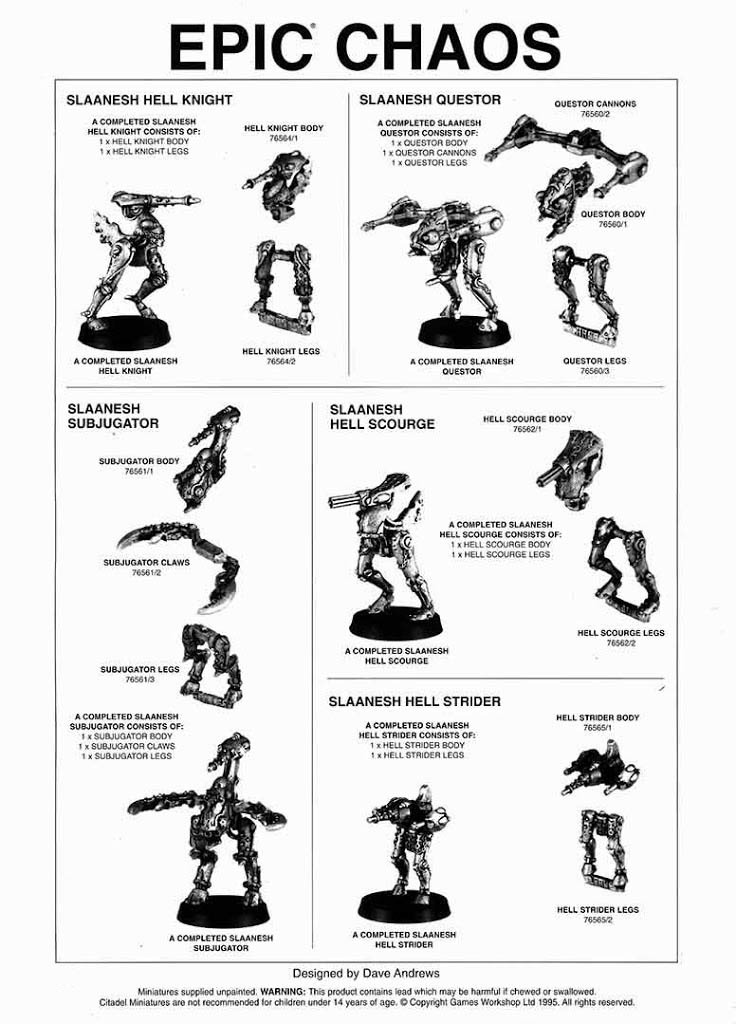 Now take a look at the old Apocalypse Datasheet GW put out for the Subjugator back in 2008. The big question is "Could it take a Castellan?"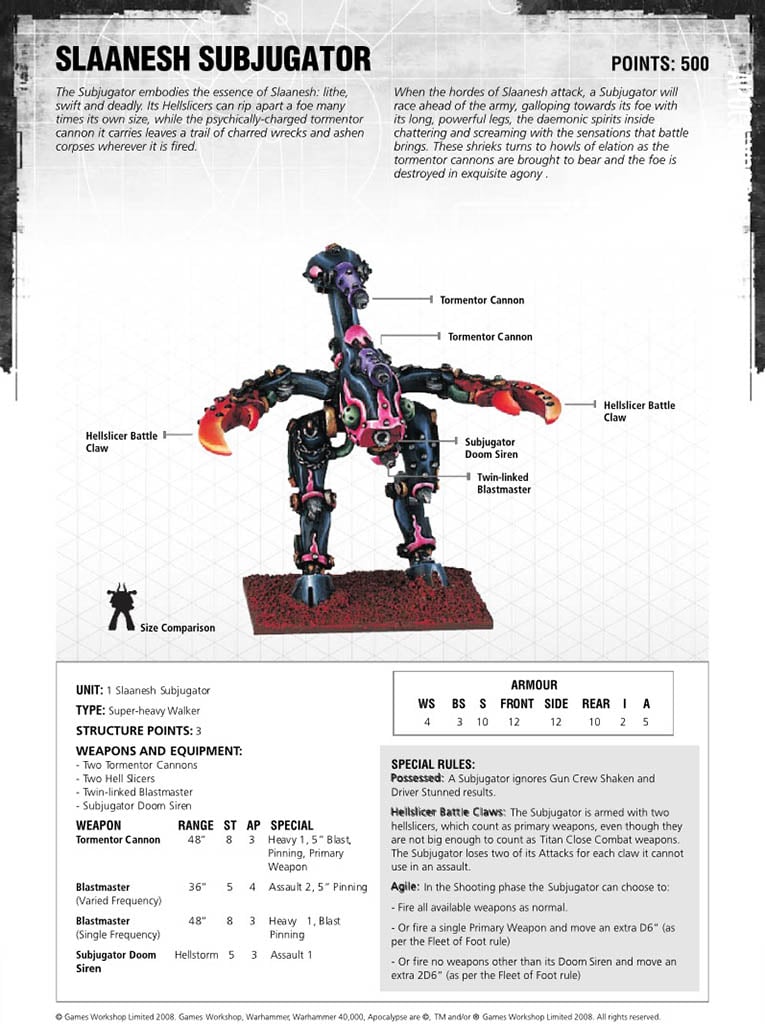 ~ If the Subjugator could get 40K Apocalypse rules, and if GW made the Lord of Skulls – any of these could return one day.