I don't think that's a Genie. Check out the latest Rumor Engine from Games Workshop!
Unless 40k is getting Ghost Grenades, I don't think we're looking at something from the Grimdark. Then again… take a look for yourself:
The gears of the Rumour Engine grind and and crank up to speed. What revelations will it have for us today?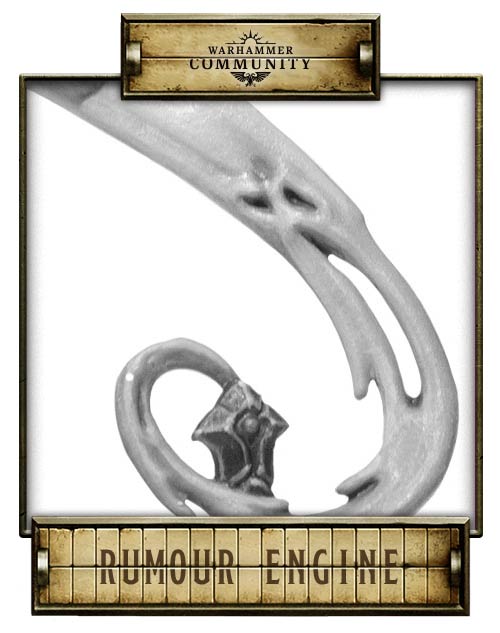 Well, this is indeed interesting looking. We've got a ghostly visage that appears to be coming out of a bejeweled object. Now, let's start with that wispy figure. My gut tells me that this may have something to do with the Nighthaunt line from Age of Sigmar. I mean, they ARE ghosts, and they are very spindly on their bases (but somehow actually not fragile – having built a bunch, I'm surprised too).
Thematically, it seems appropriate. However, something else that strikes me is that the ghostly face is in the billowing wisp-trail and not on the face – maybe this is close to something like the Spirit Hosts. Perhaps it's another Endless Spell – but the Nighthaunt Army already has their set: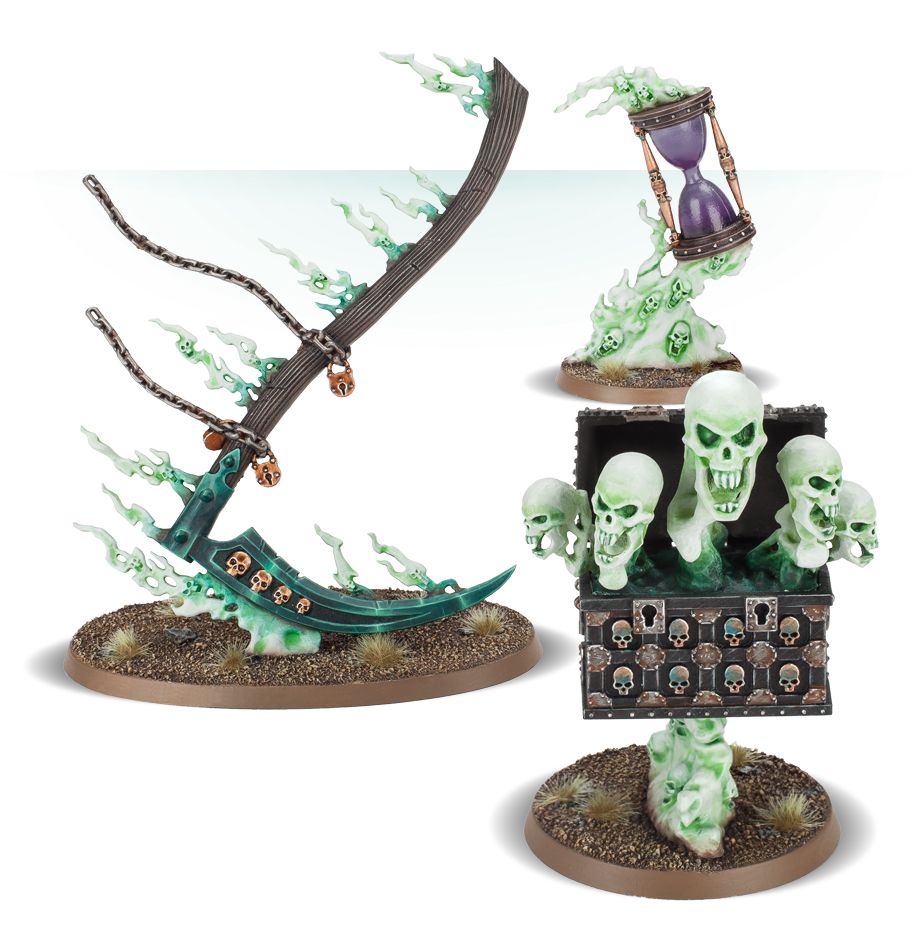 But now let's take a look at the Bejeweled Object the ghost-like figure is coming from – what the heck is that from?!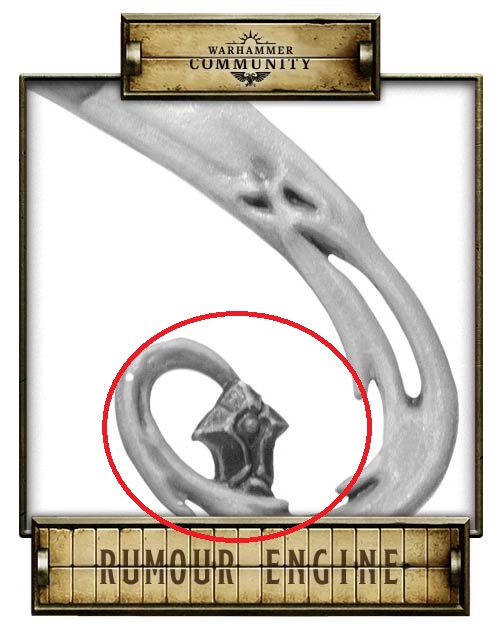 I think this bit will probably be the piece of the puzzle that unlocks the rest of this mystery. But for now, I leave this one to you Internet Detectives – where do you think this particular bit comes from? And what do you suppose the rest of this model is?
Drop your theories and guesses in the comments and let us know what you think!