The new Sisters of Battle sculpts are coming along nicely and GW is showing us a first look at the Retributors!
Get ready for the Sisters to bring the boom with the new looking Retributors. These ladies are packing righteous firepower to bring the Emperor's wrath to the enemies of the Imperium!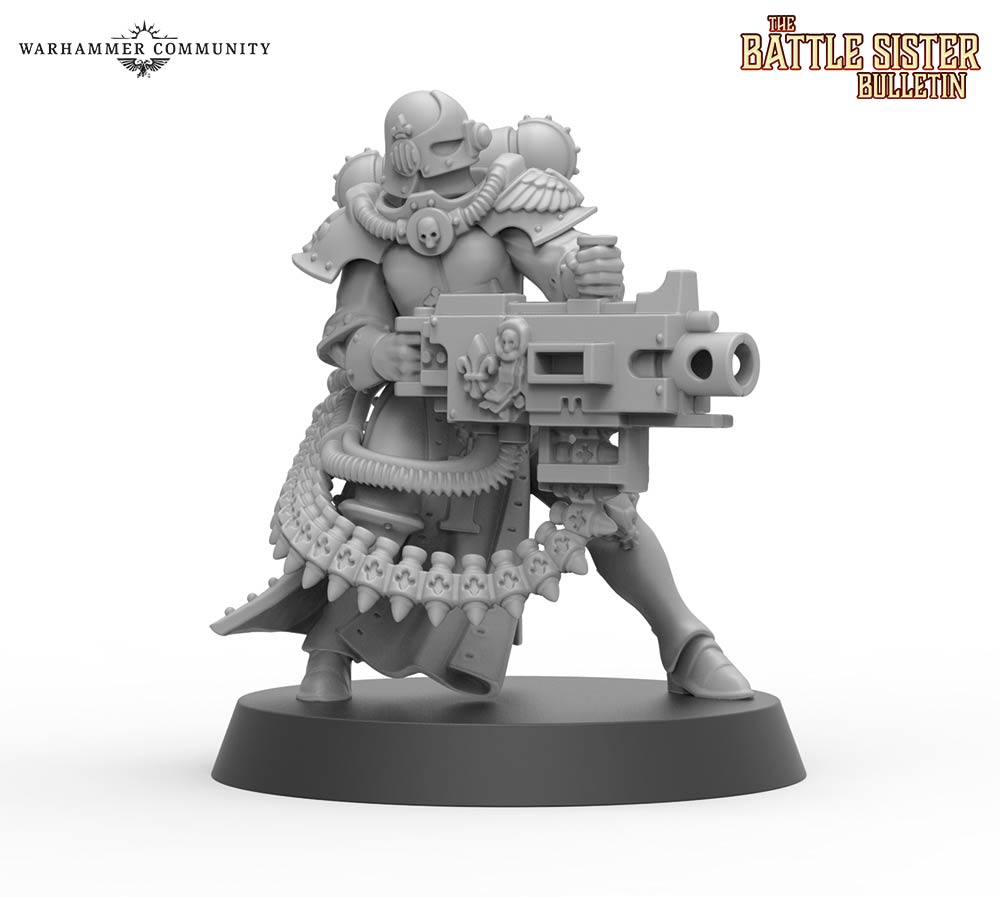 "The Battle Sisters of the Adepta Sororitas are traditionally armed with a bolter, flamer, or melta weapon – known to their Orders as the Holy Trinity. In the case of Retributors, who specialise in providing fire support, this means carrying either a heavy bolter, heavy flamer or multi-melta. In addition to multiple options of each weapon type and a Sister Superior to lead them, the Retributors will have a number of head options, including bare, helmeted, or ones equipped with rebreathers – all of which have their own additional flourishes of detail. For example, the full helm of the Retributor shown above has a built-in targeter for accuracy."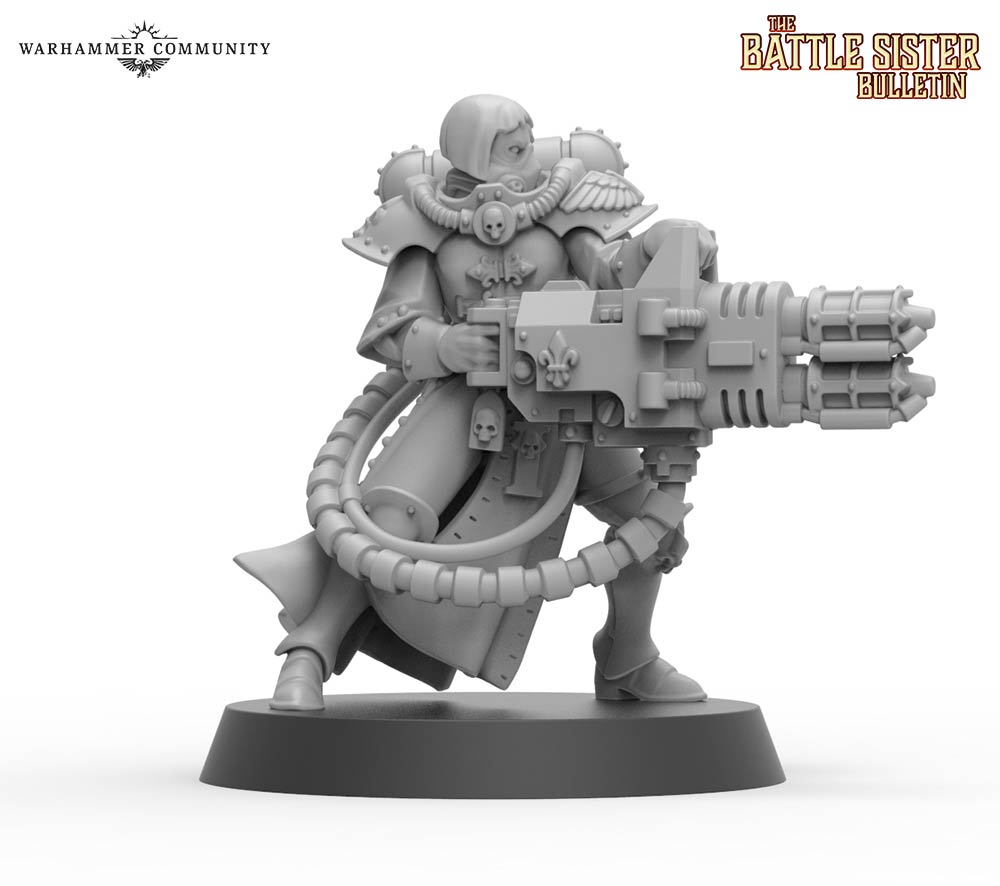 An alternate option is the Heavy Flamer load-out. Note the Gothic-style of the twin flamer barrels which is designed to look like the vehicle exhaust of many of the Sister's vehicles. It's the little things that will tie the entire range together. The Retributor kit isn't just full of heavy weapons either. Say hello to the newest creepy-baby of the Imperium: The Armorium Cherub!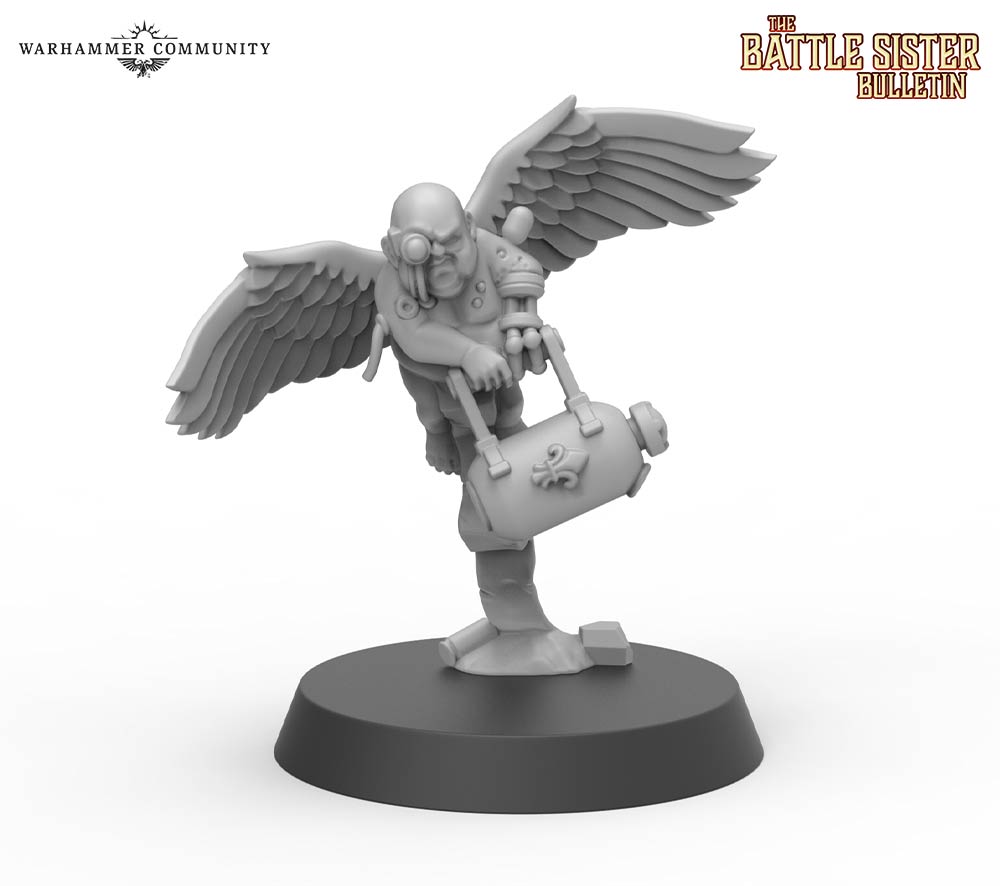 This winged creature is carrying an extra promethium canister so the sisters can continue purging the enemies of the Imperium with fire. That face is really throwing me for a loop. It's like they took the head off an Ministorum Priest and slapped it on a baby's body.
I'm still not sure what to think. Anyhow the Retributors are going to load-up on the bolters, melta, and flamer heavy weapons. Now the question is how will you equip them?
I think I'd go with squad Trogdor. Burn, baby, burn!