Necromunda's Book of Peril is coming out soon, and with it, a list of Badzone terrain types, scenarios, and hazards. Come and see for yourself!
That's right folks, today we're taking a look at Necromunda's Big Book Of Badzones and other dangerous dealings for all our Underhive needs. One of the best things about Underhive is playing it in a campaign–that's how we do it around the office. It's all about the dizzying highs and lows as your gangers get wounded, ignominiously shoved into pits, or worse. And in the Book of Peril you'll find all the rules you need to amp up your campaigns.
via Warhammer Community
The Book of Peril brings a wealth of new options to your Necromunda campaigns, from running your own Venator Bounty Hunter gang to forming an alliance with one of the Merchant Guilds that operate in the underhive. There are also detailed rules for fighting in the unique environments of the Badzones.
Each of the Badzones seems to pair up pretty well with a different kind of scenario or terrain type. According to Guild-Lord Andy Hoare, there are some fantastic ways to integrate these new rules into your existing campaigns: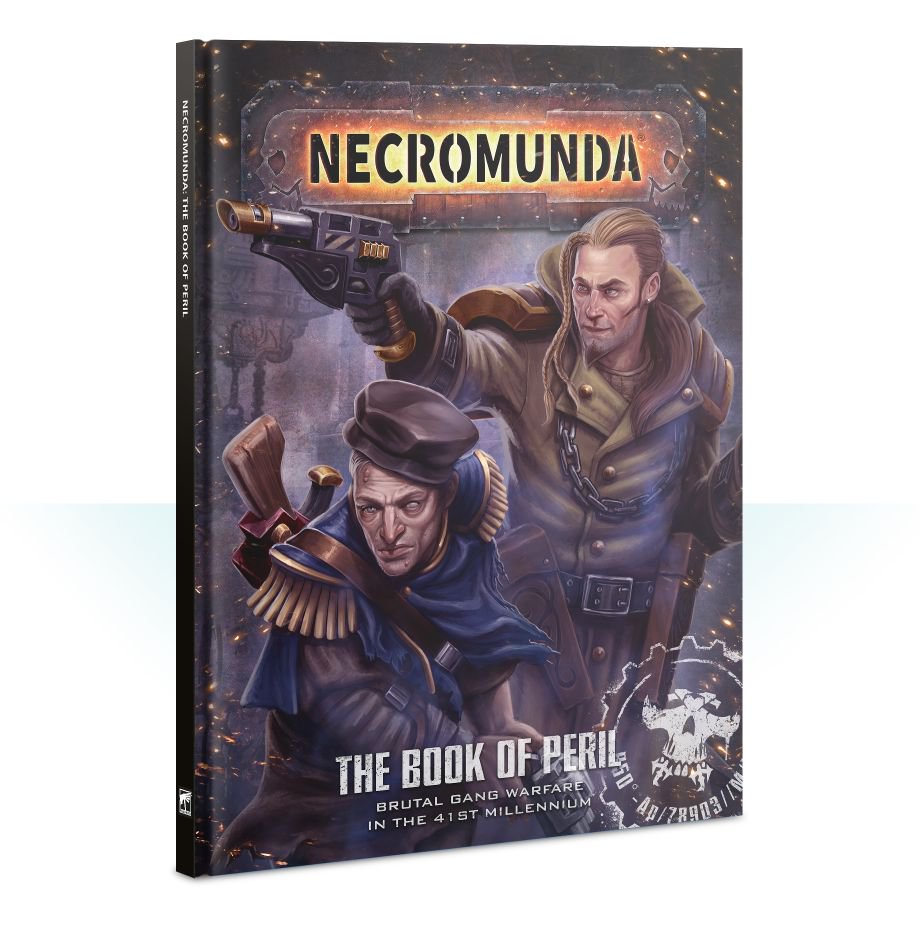 With the release of The Book of Peril and the system for applying Badzone Environments and Events to games of Necromunda, as well as the detailed rules for using specific types of terrain, it occurred to me the idea of matching a Territory staked in a Dominion Campaign game with a scenario could be extended to the new Badzone Environments and Badzone terrain. So, below are some ideas for possible combinations of Territories, Badzone Environments, Badzone terrain types and Necromunda scenarios.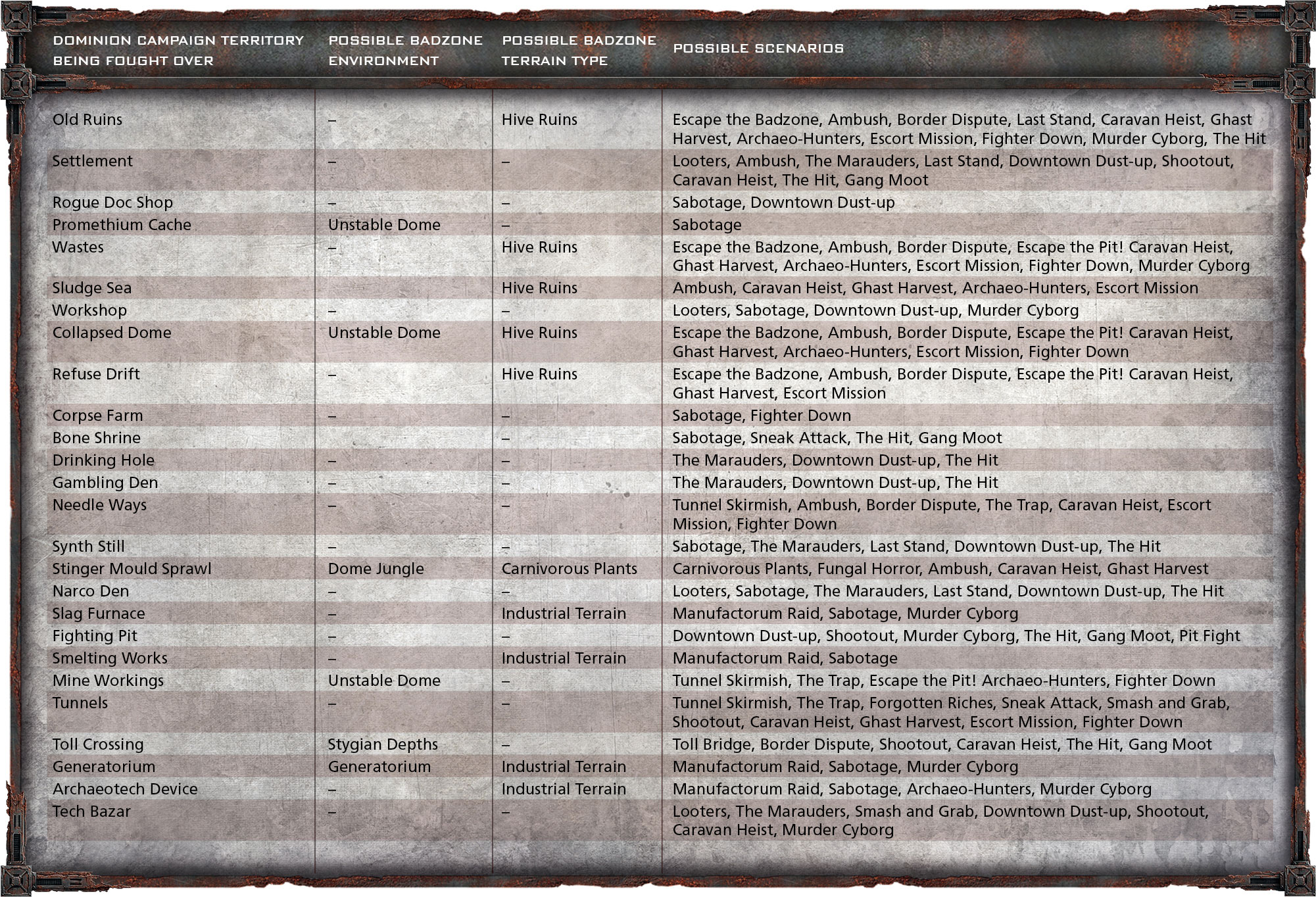 And that's all before you get into a big depth. The Book of Peril is out in stores this Saturday, or you can pre-order it now and be sure to get your copy once the weekend rolls around.
Good luck, Gangers!