Warhammer 40,000 has a massive line of miniatures from Games Workshop. Not all of them are easy to build. Here's are list of the worst offenders.
Games Workshop has a pretty amazing range of miniatures across all their game systems. Today, we wanted to take a look at some of the most challenging miniatures to build from their range. Now, we are staying away from Forge World in this list. Plus we're also trying to stick with models that are still currently in print and available on GW's website (with one exception below).
We also want to note that while these models are a pain to build, it's not reflective of the over-all quality of the kits. If they are on this list it's because they can be very frustrating to assemble for various reasons. Basically, the vast majority of GW's kits are pretty straightforward to build but these kits stand out as outliers from the rest of the pack. That said, let's dive in!
Sisters of Battle – Penitent Engine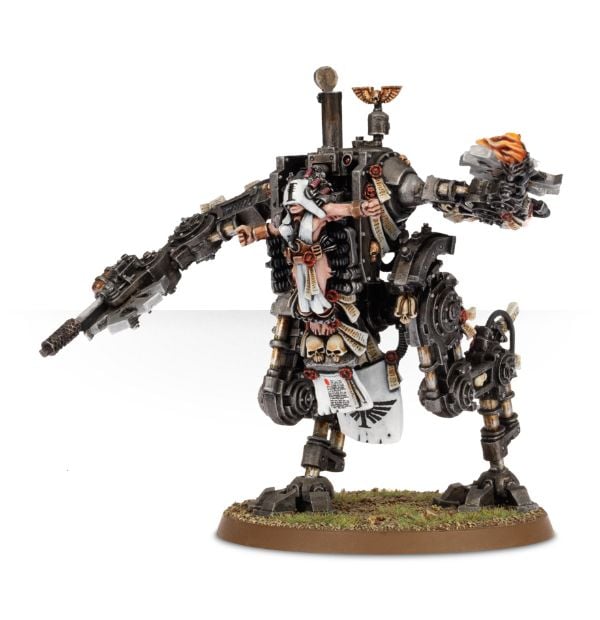 Are you looking for a kit that will challenge your patience as much as your pinning-skills? Because have we got a kit for you! The Penitent Engine is one of the last metal miniatures available from Games Workshop. According to their website it's a 14 piece "finely detailed metal miniature." Seeing as how we have 3 of these in the studio here at BoLS, I can attest to how troubling these are – not only to build but to keep from shattering. I hate this model – not because it's bad, but because it's a giant pain in the butt to assemble and play with as it's prone to tipping (and breaking).
Space Marine – Thunderfire Cannon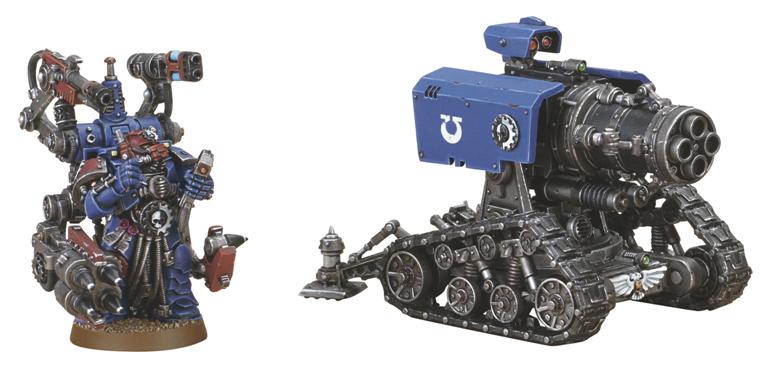 If you ever built the old metal one then I feel your pain. Currently, the Thunderfire Cannon is only available in "finecast" but it's still…let's say unpleasant to build. The fact that it's got lighter bits when assembling does help – but building and transporting the old metal one left me with such a bad experience I'd just rather not play with the thing. When the assembly and transport gives you so much grief you'd rather not use it, you know you've got a frustrating model to build.
Chaos Space Marines – The Lord Discordant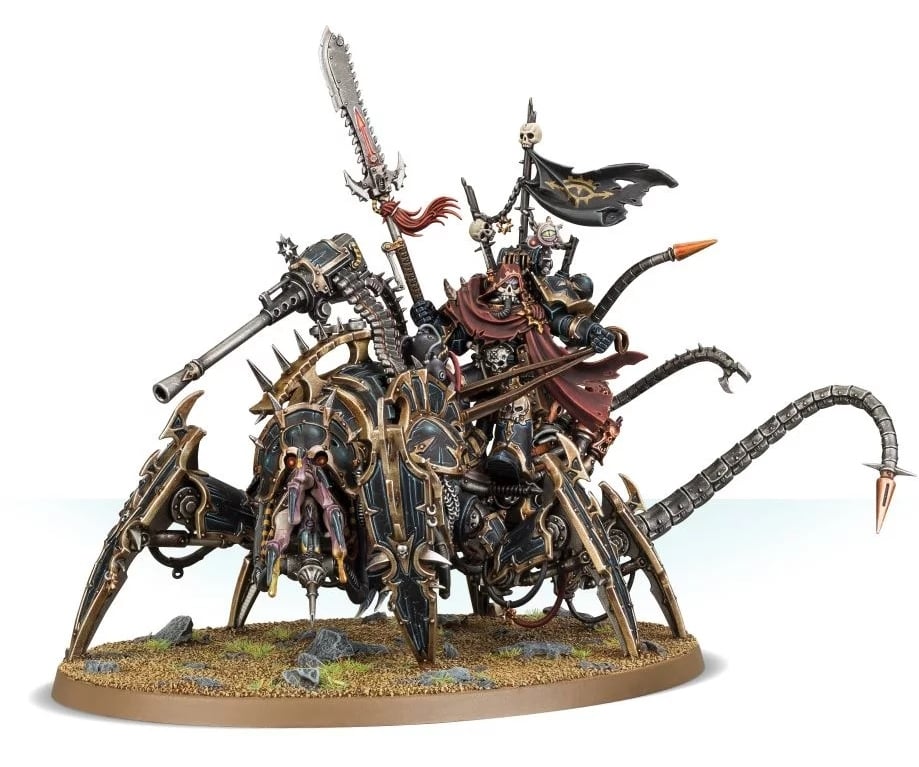 This model looks great and it's really, really good rules wise. But when I was brainstorming with Goatboy about this list, he tossed this one out there. He's built 3 (or more) at this point, so I'm taking his word on it. His issue with the model is that it's got a couple of really finicky bits and feels like some of the parts are "over designed" – meaning GW took parts of this model to 11. I get it though – it's a fancy new Chaos kit so it was going to go that far. But when someone who's built and painted as many models as Goatboy says "this model is much" and he's built (at least) three of them, I'm inclined to take him at his word.
Space Marine – Repulsor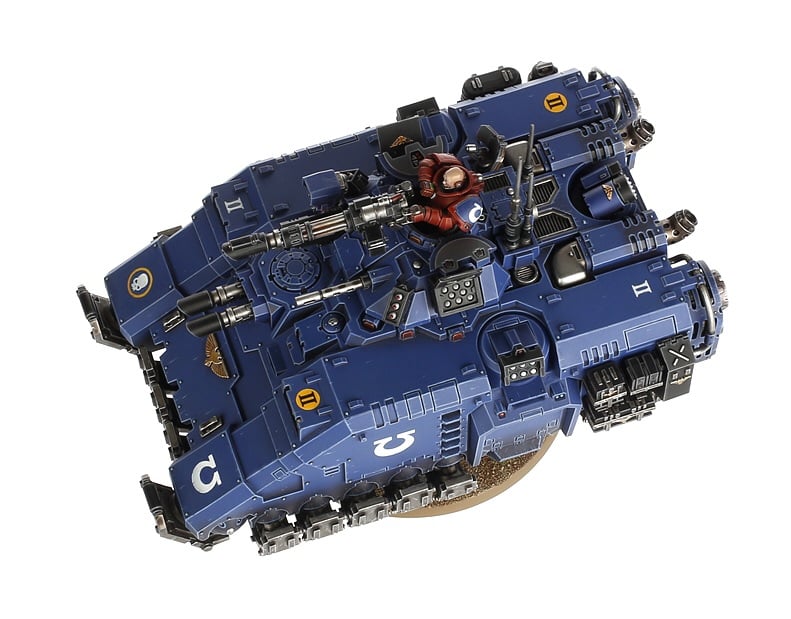 This is another one courtesy of Goatboy. In his opinion, it's like GW took all the annoying building issues of a Land Raider and combined them with they annoying parts of a Land Speeder to create this thing. Then they added a bunch of bits that snap and break off in transport if you're not careful. Having built one for myself, I can see where he's coming from.
When you're assembling this model, you BETTER make sure you clip and CAREFULLY clean the parts of this model. Because it's lines are so crisp and it's been 3D modeled digitally, the tolerances for errors are super thin. If you do it right, you should end up with everything fitting very snug. If you do it wrong or miss a step, well, you're in a world of hurt.
The Adeptus Mechanicus

Look, the Ad Mech line looks really cool. But man, do they have some really painful models to assemble – and don't get me started on transporting them. The infantry have some spindlely-bits that are prone to getting caught on things and snapping. And if you drop them you better hope they don't land on their heads. As far as the vehicles go…oh man. Have fun with those legs and all the little doodads that hang off the model just begging to get stuck in transport foam and snap. If you regularly play Ad Mech, I have a lot of respect for you!
Bonus: Khorne Lord of Skulls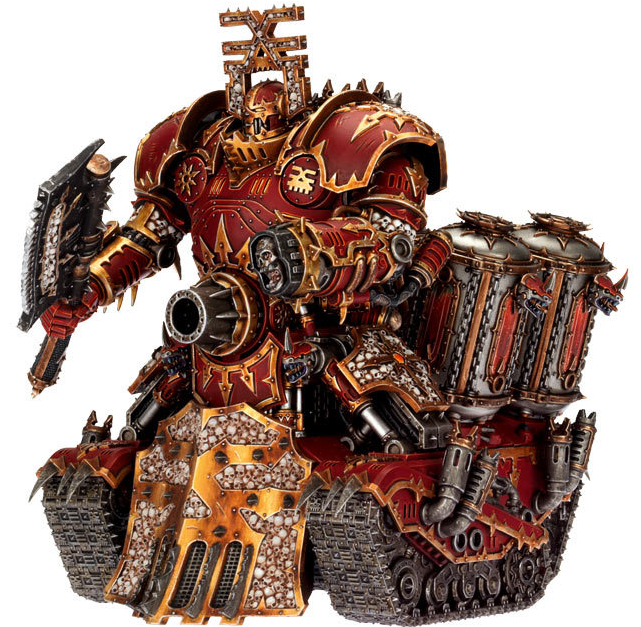 This one, again, is courtesy of Goatboy. When I asked him "what do you think of Knights?" he was actually pretty chill about them. Knights, he said, were a pretty easy and relaxing build for him. But the Lord of Skulls on the other hand was rough. It's Knight-sized, but it's got a whole lot more spikes to deal with. This is a kit that will probably make you bleed at some point – and I guess Khorne wouldn't have it any other way.
So what models did we miss from 40k that give you nightmares for their assembly? What about transporting them? Perhaps a Drukhari Raider? Or The Tyranid Red Terror? Let us know what you think in the comments!