Powerful things can come in a small package, and we've got a list full of warriors who can surprise you with their damage potential.
When it comes to 40k, generally speaking, the larger the model is the bigger the threat it will be. However, there are quite a few models whose size hides their killer potential. Here's our list of 5 smaller models that will wreck your army if given the opportunity.
Chief Librarian Mephiston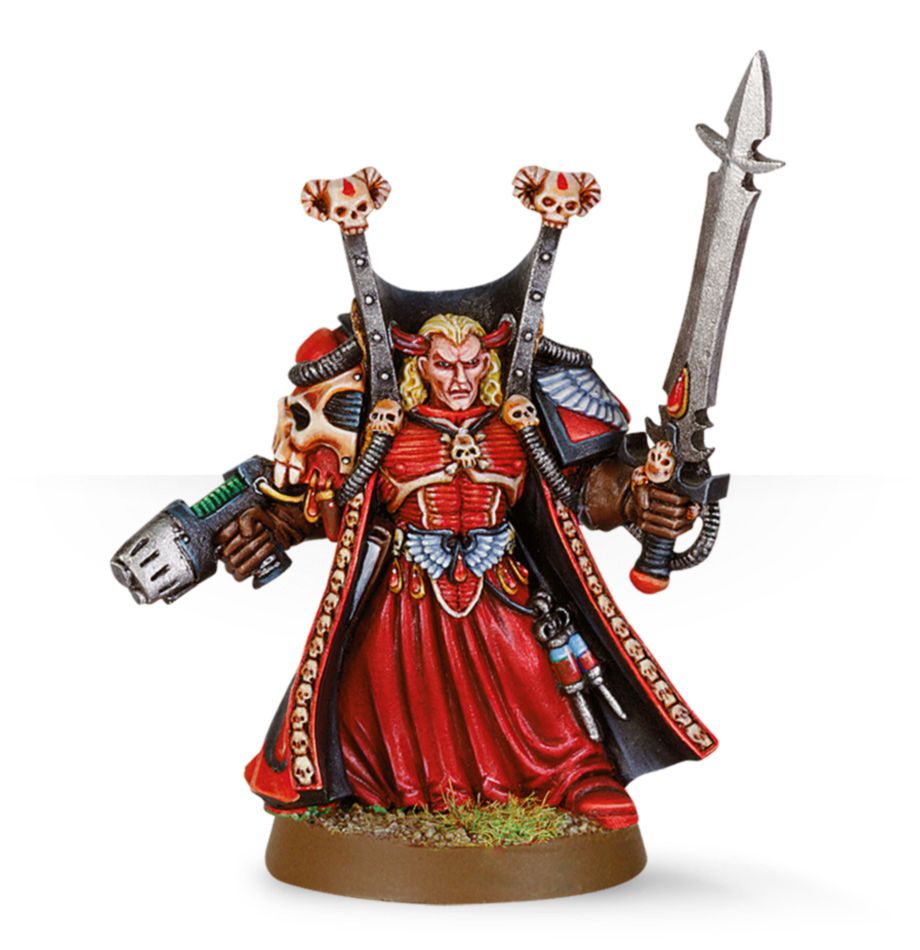 Mephiston's model is tiny compared to more modern Marine models – but that size hides his strength. Clocking in at Strength 5 with 4 Attacks base, that's already not a bad combo with Red Thirst. But he's also swinging with The Sanguine Sword that puts his attacks at Strength 10 with D3 damage. Oh, and yes, he's a Librarian who can give himself an extra D3 attack. If you manage to roll well, that's a potential 7 attacks that can each do 3 damage for a total of 21 damage! That's certainly not too shabby. And the fact that he's wounding anything T9 or lower on a 2+ on the charge is pretty spicy, too.
Kelermorph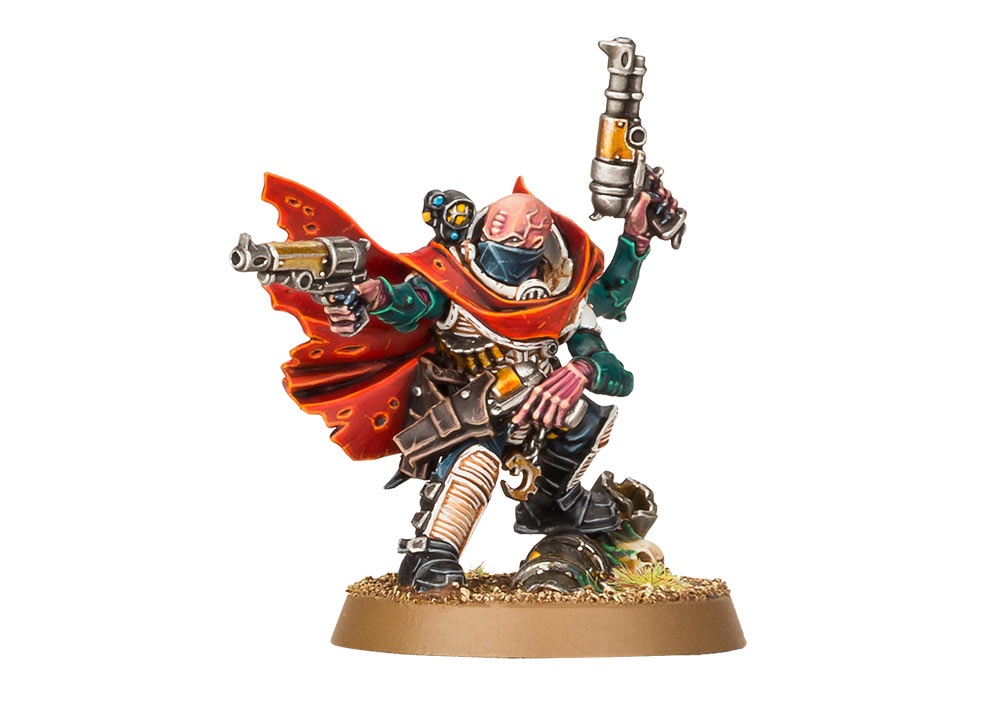 This gunslinger might have a Weird West vibe going on, but looks can be deceiving. The Liberator Autostub is a mean pistol with a -1 AP and 2 damage a pop. Here's the thing, the Kelermorph has 3 of these guns and they each have 2 shots. And if he hits with this shots (and he has a 2+ BS) – he gets to make an additional shot with those guns. That mean's he's kicking out 12 shots at 2 damage a pop! That's 24 damage – and don't forget he can shot at Characters even if they aren't the closest – DRAW!
Eversor Assassin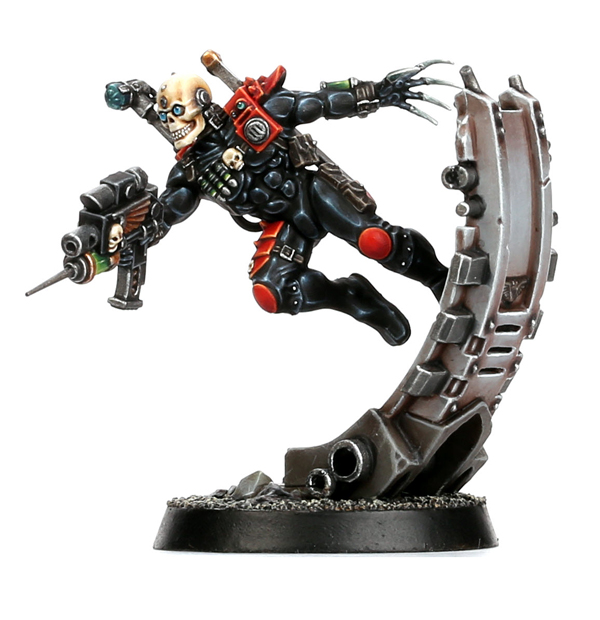 The Eversor Assassin is still one deadly operative – especially against lightly armored troopers. Now, the stat-line of this model is deceiving. But here's the relevant stuff:
6 Attacks base + 2 when it charges = 8 attacks. Each kill allows him to attack again. He hit's on 2+ with a re-roll from his Neuro-gauntlet which gives him a +1 strength. That's a possible 16 attacks. And you can pay 2 CP to have him swing again. That's another possible 16 swings.
That's enough to wipe a unit of 30 ork boyz in a combat phase! He might not be able to down a knight like others on this list, but if you need to clean-up some bubble wrapping unit's, he's your man. Oh, and did we mention he gets to roll 3D6 for his charge move? Surprise!
Blood Angel Smash Captains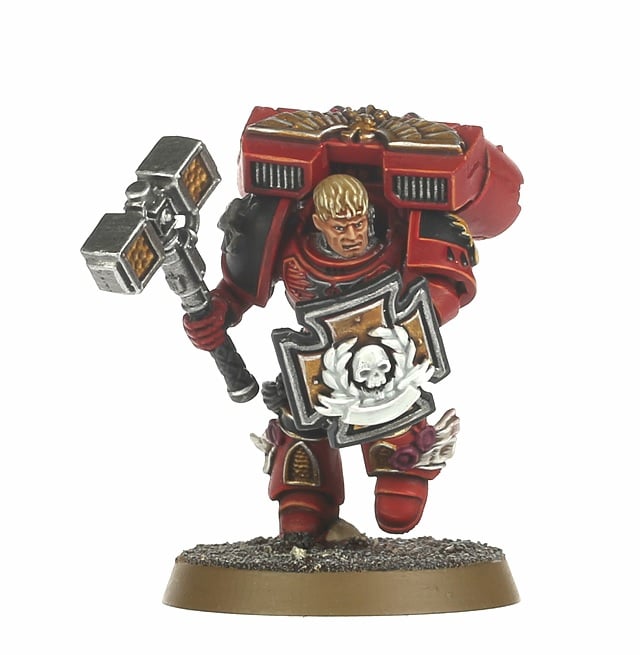 The Blood Angel version is possibly the "best" known but anytime you see a lone character with a Jump Pack and a Thunder Hammer you should make a mental note that it's going to be a problem. The basics of the Blood Angel version are pretty well known but if you don't know what to do here are the basics:
8 attacks with 4 damage a pop from a Super-charged Thunder Hammer that hit on +3 with a re-roll and wound on +2 (generally). That's 32 possible damage in one (relatively) small package.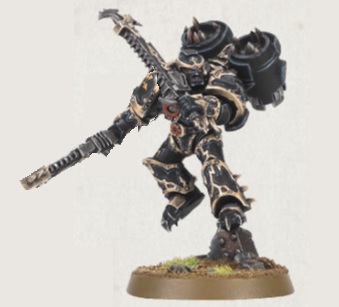 If you thought Smash Captains were mean, then you're going to love this one. Beware the random Chaos Lord with a Jump Pack and two Chainswords if they are from the Black Legion. If you want to know the full details click on the unit name above but here's the short answer:
A single model that can dish out 15 damage and 15 mortal wounds in a single attack phase – and you can spend the CPs to make him attack again.
Yeah – 15 mortal wounds is no joke. I don't care what unit or model you are!
There are lots of ways pump out the damage with single, Infantry sized models – let us know some of your favorites in the comments!