The new Age of Sigmar expansion is coming soon and GW is showing off the insides plus we get some clues at the new armies available!
Forbidden Power is the next chapter in the Age of Sigmar Story. The Stormvault's seals have been broken and dark magics stir. Within this new box we're getting a new scenery piece, new "deathly" endless spells, new warscrolls, the core rules, and the Forbidden Power expansion rules. Plus, we've got some more news about the new armies and Mercs that are going to be available.
The Penumbral Engine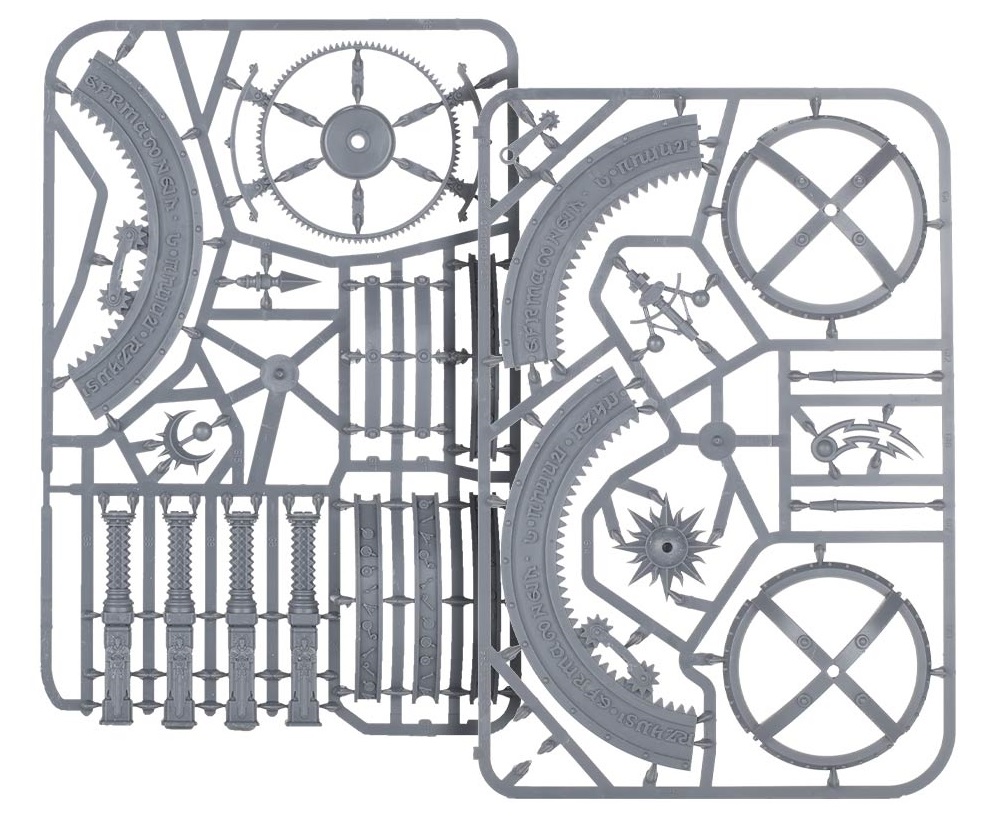 This strange new terrain piece is surely going to have some rules that will impact the game. Plus, it's going to be available for every army. We've also got a look at the sprues for the new endless spells included:
New Endless Spells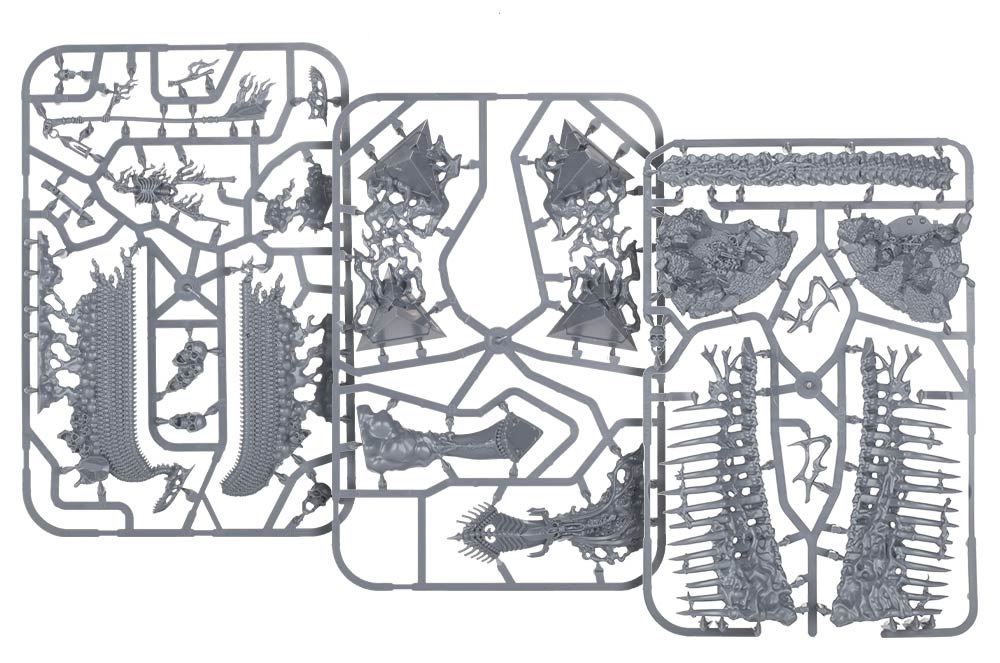 Games Workshop clearly has a theme going with these – and it's death! There will be 4 new spells for you to sling: Soulscream Bridge, Horrorghast, Shards of Valagharr and Lauchon the Soulseeker. We've gotten a look at the completed models as well: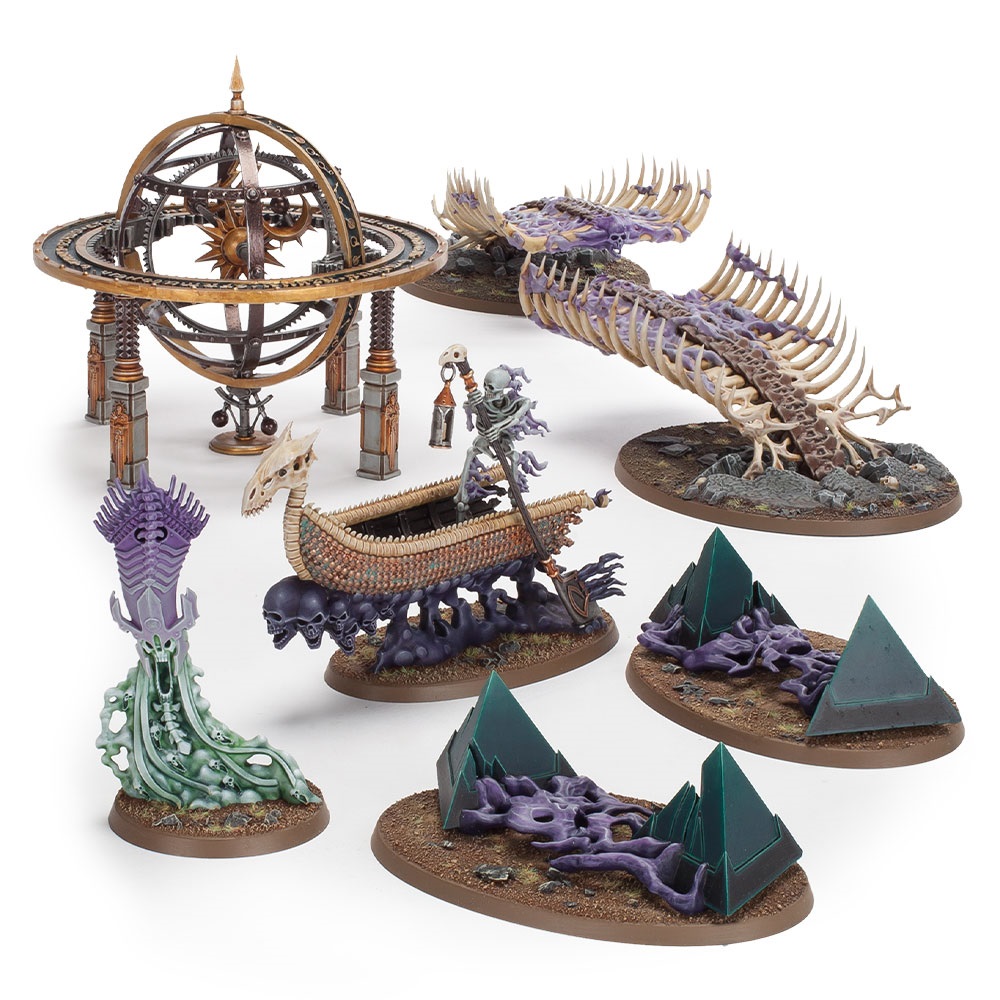 I'm very curious about the bridge and the apparition of Nagash (which I'm assuming is the Horrorghast). We'll be able to field all of these and learn more about them in their Warscrolls (also included).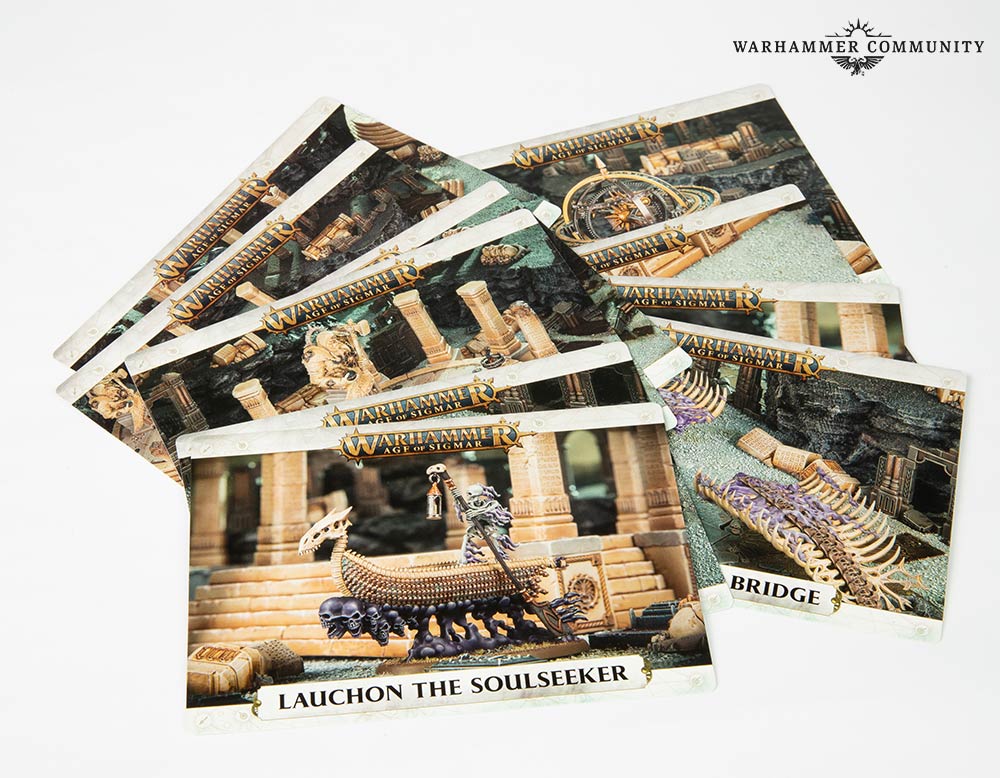 Forbidden Power – Expansion News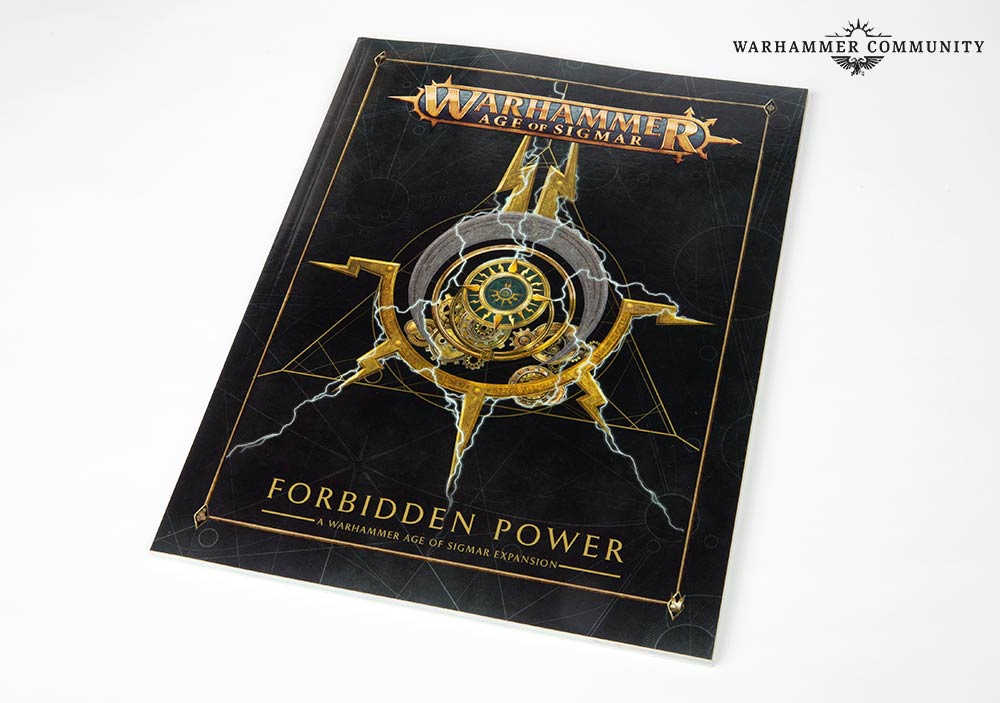 As far as the book goes, GW is shaping the next stage of Age of Sigmar with it. Here's what they had to say about it:
"Forbidden Power is more than just spells and sorcery – it's a fully fledged campaign expansion and the next chapter in the ongoing story of the Age of Sigmar. Core to this is the Forbidden Power book, which tells the story of the opening of the Stormvaults and sees some massive developments for the Mortal Realms. For the story alone, Forbidden Power is awesome, featuring a massive cast of characters."
Inside The Covers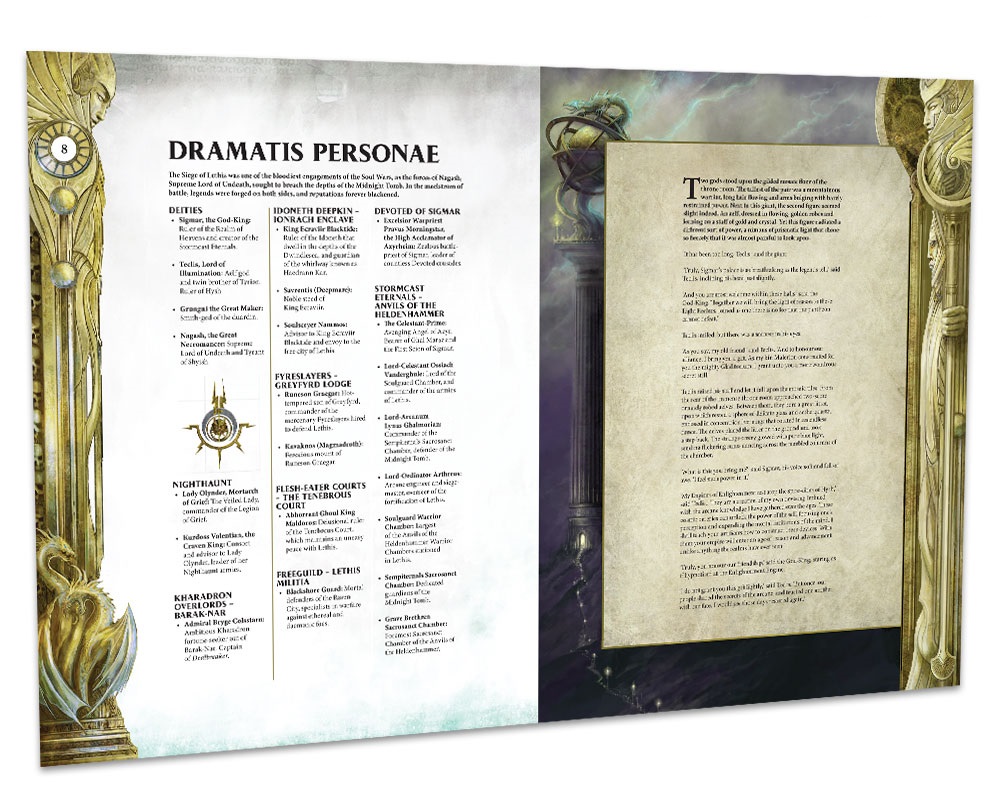 There is a pretty large cast of characters in this expansion. It sure looks like this story is following up on the events of Soul Wars as Lady Olynder is facing off against the Stormcasts once again. However, there is more going on besides Sigmar vs Nagash –  Teclis is making an appearance and the Fyreslayers, Kharadon Overlords, Idoneth Daeepkin, Flesh-eater Courts, and more are showing up to lend their aid. The story and the art work are looking pretty enticing: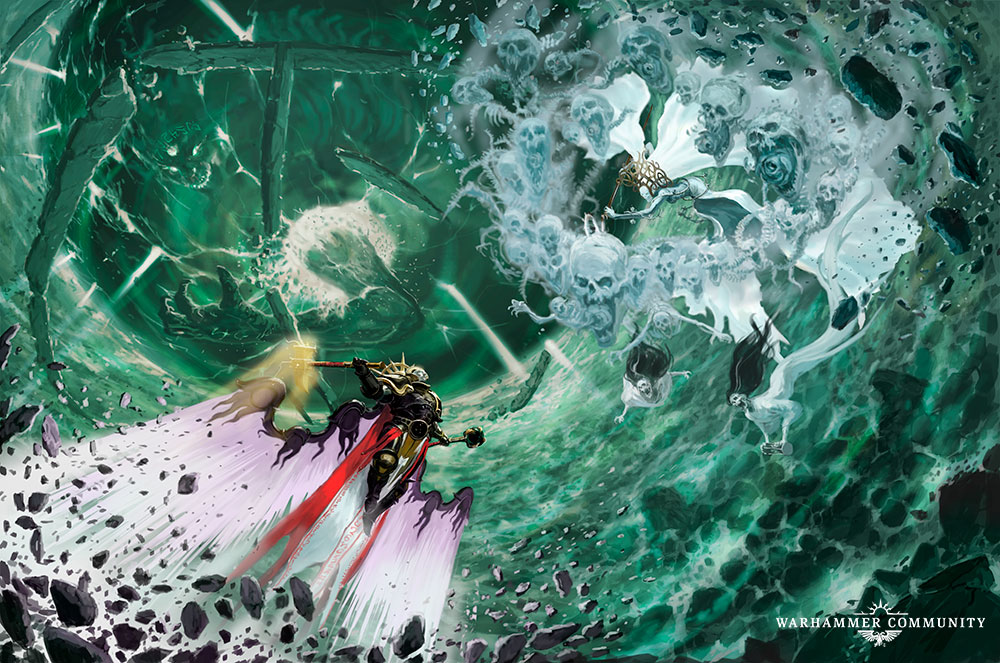 Celestant Prime vs Lady Olynder? This does not bode well…
New Rules
The expansion is also adding an in-depth campaign system that brings artefacts that will "level-up" between games! Plus we'll be heading to Stygxx to experience a new Realm of Battle with it's own spells, command abilities, and more special rules – this is going to be a narrative player's dream come true.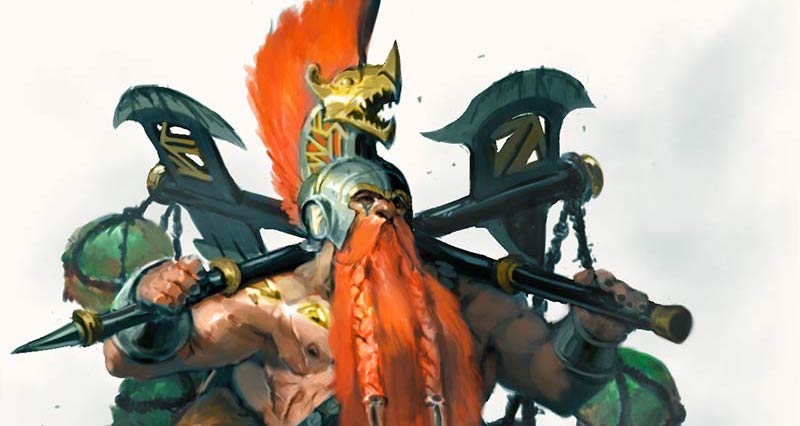 New Armies & Mercs
There are a few other juicy tidbits to chew on. First off, we are getting two new combined armies and they both sound pretty amazing.
Lethisian Defenders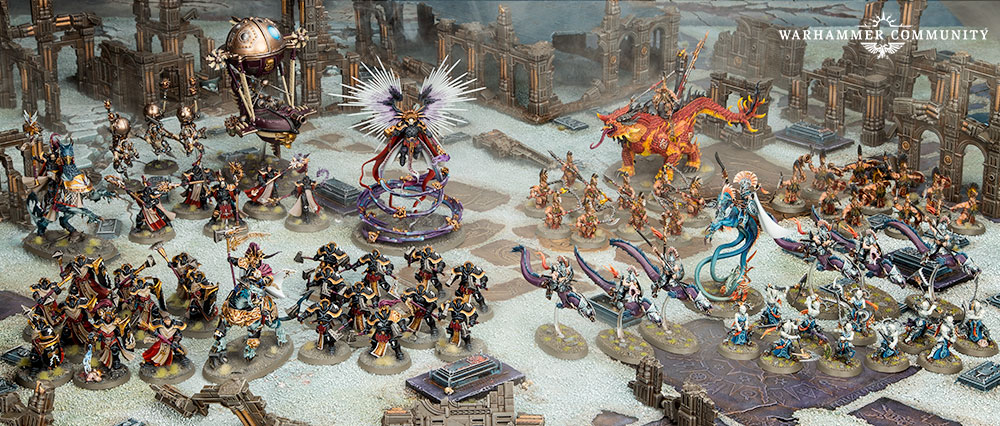 A combined force of Stormcast Eternals, Kharadron Overlords, Idoneth Deepkin, Fyreslayers and the Excelsior Warpriests. This army is going to tap into a wide array of Order Armies and looks like it's got some pretty heavy-hitters in this list!
Legion of Grief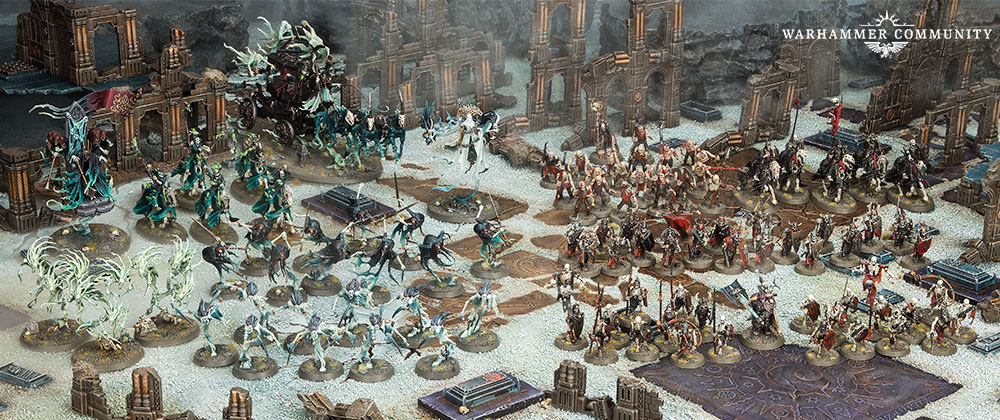 Get ready to fight Ghosts'n'stuff with the new Legion of Grief. This army combines the Legion of Nagash with the Nighthaunt forces – all led by Lady Olynder herself! GW says:
"…combine the terrifying might of the Nighthaunt's full roster with Bravery-manipulating game mechanics, gravesites and more…"
Yikes! That could be quite the potent fighting force. The dead do not rest easy in the mortal realms.
And finally we get an idea of the new Mercenary system coming to the game. ANY army will be able to use this system to add allies from Fyreslayers or the Flesh-eater Courts. Kind of an odd pairing but hey, if you've wanted an excuse to run a Magamadroth or Bretonnians now is your chance!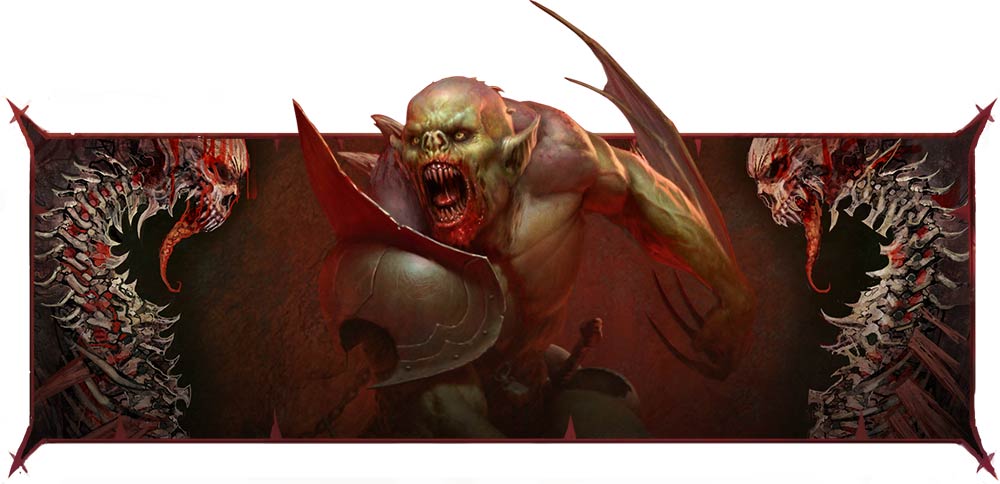 Forbidden Power goes out for Pre-order this weekend!