Games Workshop is making a push toward a new standard in Tabletop Wargaming with Battle Ready.
It appears that the Contrast Paints were just the first step on a new plan for Games Workshop to really push the hobby forward as a whole. GW has introduced a new standard and it sounds like they want to encourage everyone to get on board.
"Battle Ready isn't a bar you have to pass to be allowed into our hobby. Rather, it's an achievable and universally recognised standard that's meant to say YES to your army, YES to accessibility and YES to more games with more painted models. Battle Ready is about making painting a celebration rather than a chore!"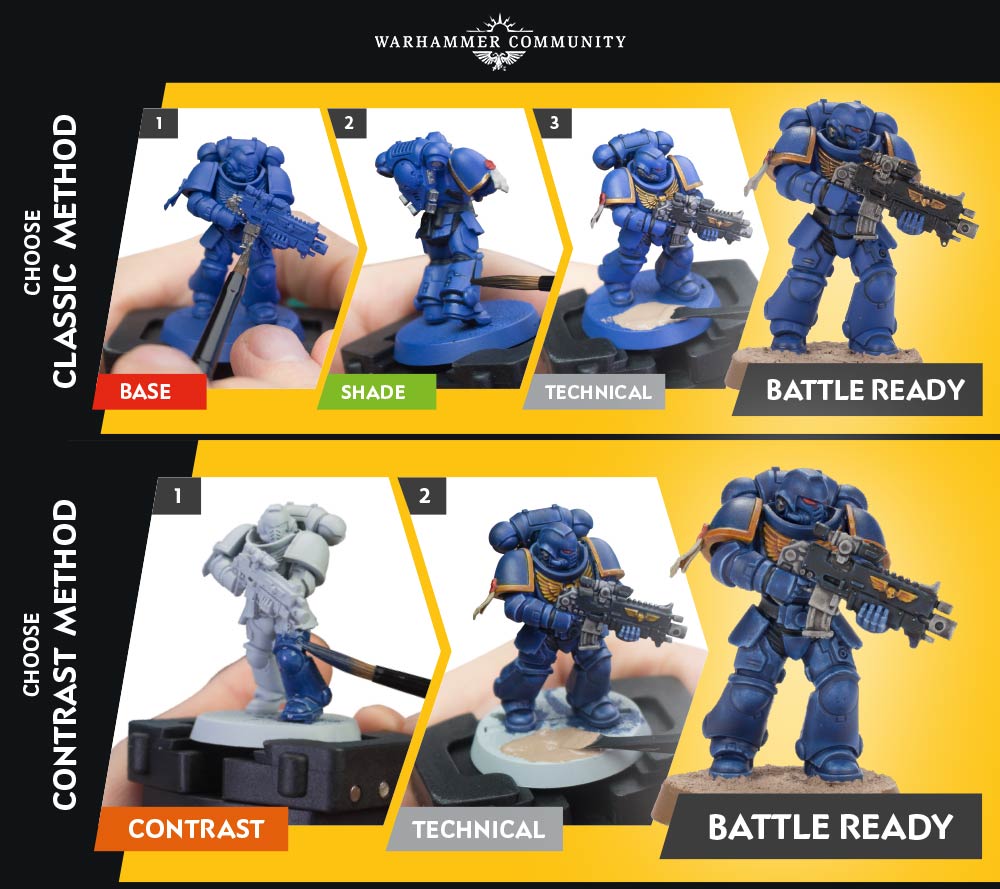 So what is Battle Ready? GW is defining Battle Ready as:
"Battle Ready models have their main areas coloured and an simple finish on their bases."
For long time vets of the game, think of this like the old "Three-color minimum" from way back in the day. Painting a miniature's main areas and doing some simple basing is actually a very achievable bar for hobbyists of all skill levels. Especially with the types of paints that are being produced these days – and not just from GW. Army Painter has had a similar system for years. Vallejo paints have been around for decades. Heck, even the Privateer P3 Line is a quality paint line with some really great colors to work with.
Creating A New Standard
But let's back-up before we start a paint-brand war; that's not what this new 'Battle Ready' standard is about. Games Workshop just wants to encourage people to get their armies painted. This is a standard that anyone can achieve. And it sounds like it's going to become a real Standard for Games Workshop.
"[Battle Ready is] a new standard that is all about producing the best results in the shortest possible time – you don't need to have painted the pupils of every one of your Witch Aelves to enjoy watching them blend through a unit of Clanrats! We want Battle Ready to become the global standard for games everywhere so that more people can enjoy the full spectacle of two beautiful Warhammer Armies clashing in glorious battle."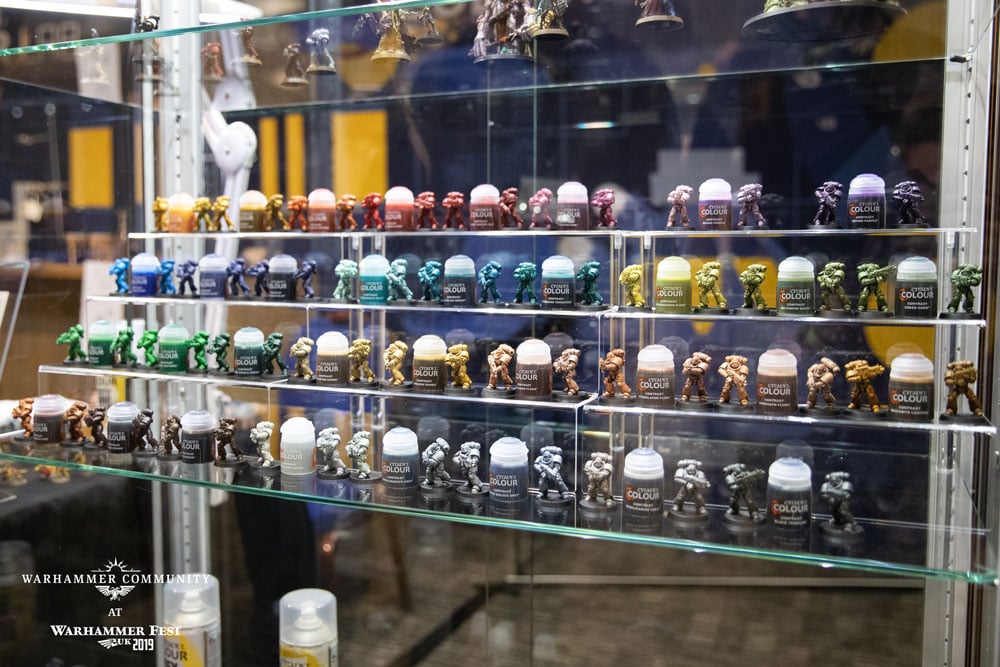 So what does this mean? Well it's NOT saying that every army has to be a Golden Daemon winning army to bring it to a game. As beautiful as that would be to look at, Games Workshop is being very realistic about it. It sounds more like GW is wanting to make 'Battle Ready' the new bar that every army should achieve before you use it in a game.
"How will this be enforced?" That's a great question. For most of the big tournaments, some type of painting score/requirement is generally a part of their tournament packet. "But what about non-tournament play?" Again, great question as that seems pretty much impossible to enforce. Think about it, if you're a FLGS and it's Warhammer Night – are you going to turn away players because their armies are unpainted? Especially if the players are patrons of your establishment?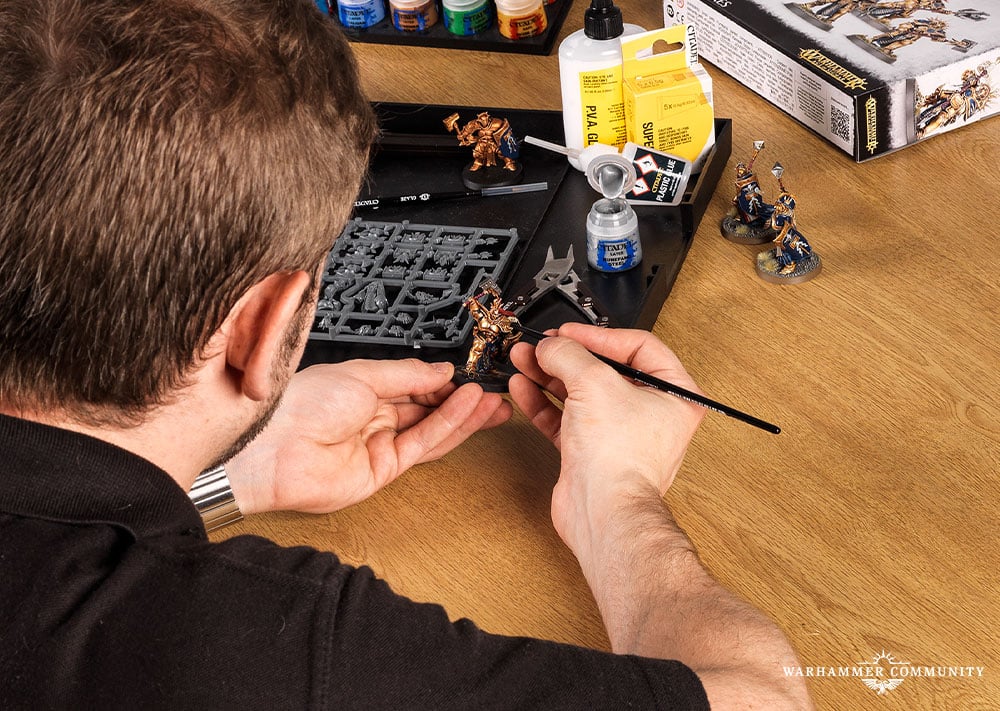 Perhaps you'd like to stop by our painting station and knock out a few models before your next game…
Personally, I do prefer to play against painted armies – but I've never turned down a game for someone who didn't have everything painted. Painting takes time! And sometimes you just want to play with your stuff. Or maybe you're in the middle of working on your army and things are still WIP. We've all been there. Sometimes playing a game is a reward just for building the models…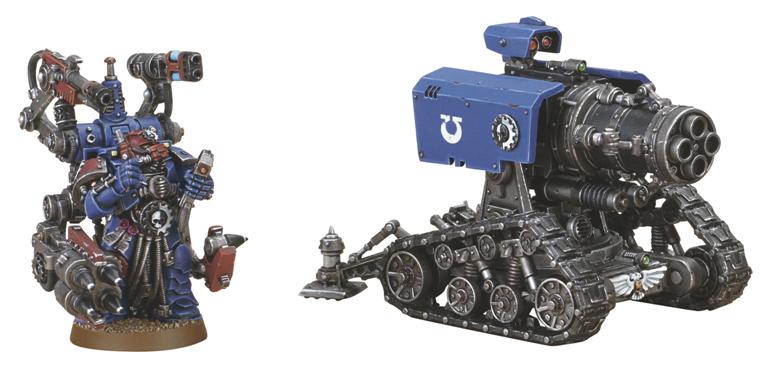 If you build one of these, you probably wanted some kind of metal afterwards.
From the sound of the GW post, it doesn't seem like they are trying to push people away from playing, but rather they want to encourage folks to paint their armies, too. They aren't trying exclude anyone from the table – they just want to get people painting and "finishing" armies to a new standard. If the videos about Contrast paints are true, then that should get a whole lot easier for folks.
Battle Ready And Beyond
Battle Ready as a base-line standard shouldn't be intimidating for people. I think it should be encouraging. It's a fairly low bar to hit and when you "finish" an army to a Battle Ready standard, you should feel good about it! Battle Ready is an achievable goal – and I like that concept. On top of that, it also makes a great foundation if you want to build upon the work you've already done.
From there you can drybrush, highlight, wet-blend, and detail to your hearts desire. Or you can just stop where you're at and have a good looking army – that's kind of the point! Playing games is good. Playing games with fully painted armies is better. Will this new 'Battle Ready' standard become The Standard? Time will tell. But for now, I've got some painting to do!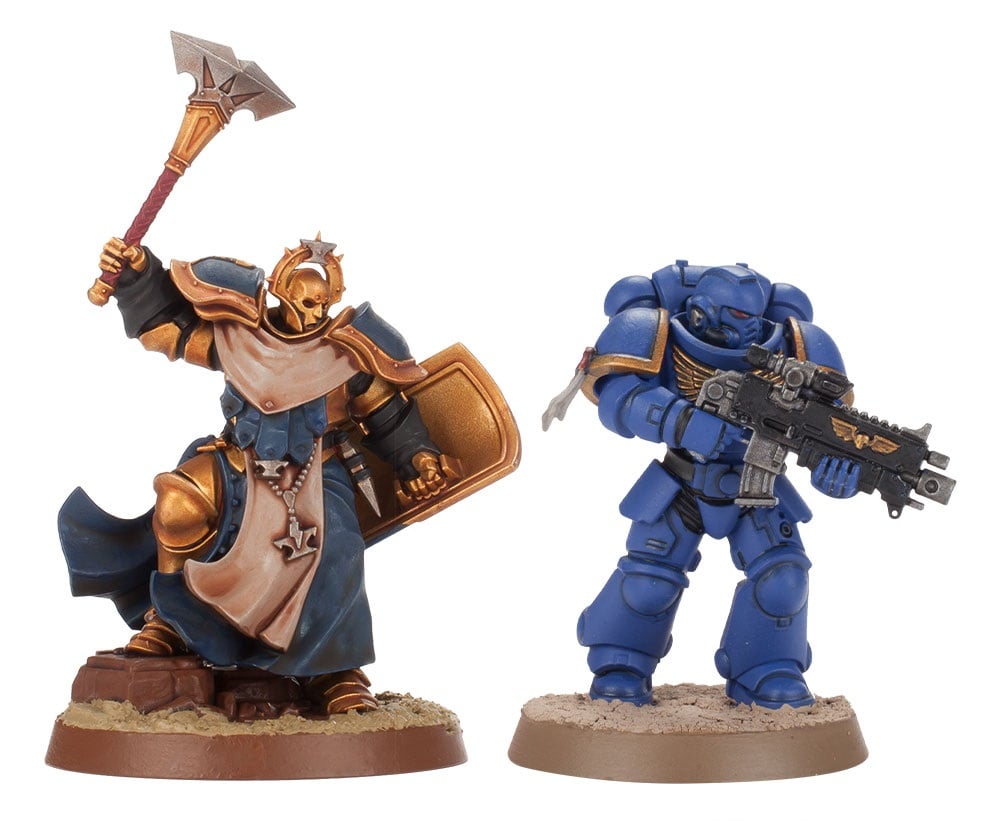 If you can color in the lines then you can paint to a Battle Ready Standard.
What's your take on Battle Ready? Do you think this will take off as the new Standard for Wargames in your area?