Eaglemoss has teamed up with the WWE for this new collection featuring current and past heroes of the ring. Each detailed statue comes with a commemorative magazine that covers their greatest matches, rivalries, and championship reigns. Subscribers will get 2 statues with magazines per month, and will be eligible for special offers including a WWE ring to display their collection in.
Start your Collection with AJ Styles – $7.99 Subscription
All statues are 1:16 scale – approximately 4-1/2 to 5 inches tall
Painted polyresin
Come with a 16-page magazine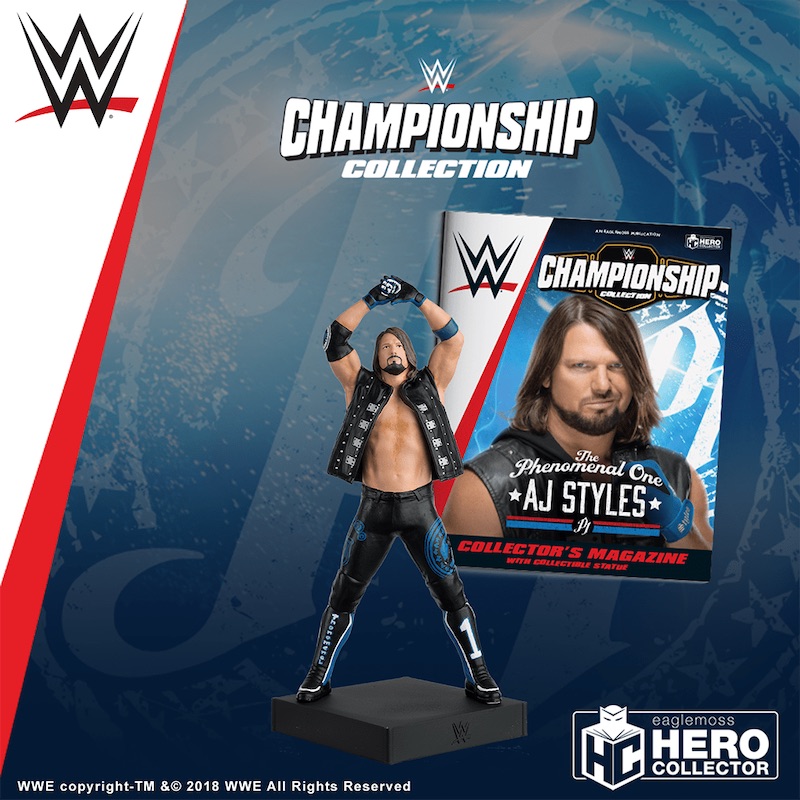 All of the champions will be offered ala carte, as well. You can pick up The Rock, John Cena, Triple H, Undertaker, Ronda Rousey, AJ Styles, Charlotte Flair, Stone Cold Steve Austin, Becky Lynch, and others for $19.99 each.