Apocalypse is coming and it means a bold new world for the grim darkness of the distant future. We're going through the new rules previews so strap in.
Alright folks, we've got new rules for the Apocalypse to chew through, there's a ton of new stuff to check out so let's get right down to business, brass tacks, basics, the drawing board, and with our bad selves all at the same time. Look Apocalypse is doing a lot, okay? It seems fitting we should too.
via Warhammer Community
Let's start at the very beginning, which in this case is army building. Everything in Apocalypse works off of Detachments. Like in 40K, you'll find Outrider Detachments, Battalion Detachments and so on, and while these might, in general, be about what you'd expect them to be–the Outrider is full of Fast Attack options, for instance–they have some subtle differences. Detachments activate all at once, for starters: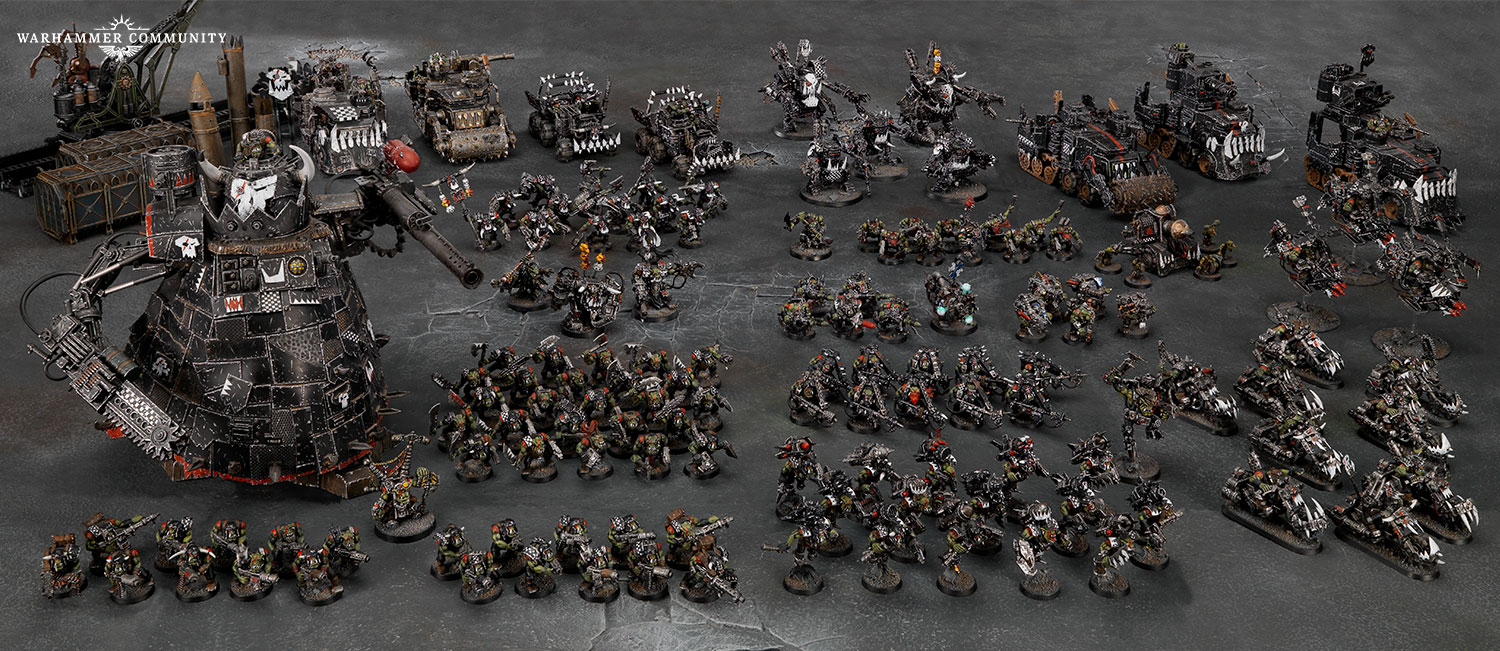 You activate all of the units in a Detachment at the same time – this means that they all move, shoot and fight together. The key to each Detachment is its Commander – these are mighty heroes who lead the Detachment into battle – and any units that are too far away from their Commander are at risk of routing and being removed from play! A Commander is the unit in the Detachment with the highest Leadership value and, if it also has the Character keyword, then it becomes a Warlord. Each Warlord in your army generates extra Command Assets, powerful abilities that can sway the course of a battle.
Commanders are key. And keen, but that's a different story. But whatever you decide on, your Commander is going to be giving you some powerful options for your units as the game progresses. Speaking of how the game progresses, let's look at the turn order.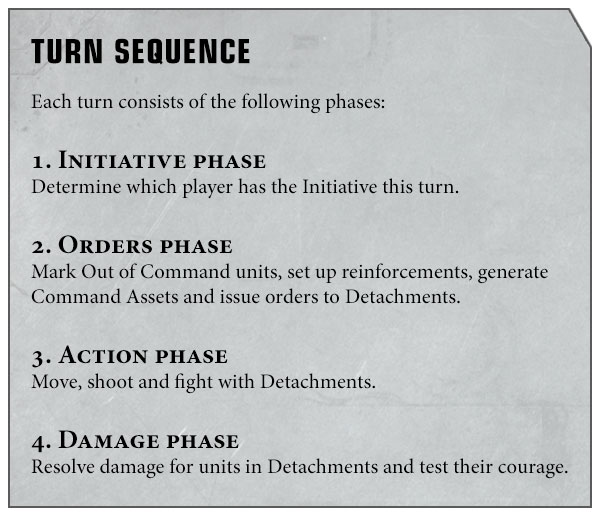 Worth noting: the Damage phase comes after the Action phase, so each of your units will get to be activated even if they're getting shot to pieces this turn. Every unit has a chance to do something in Apocalypse. At least a little. Here's a look at how the Datasheets will be laid out.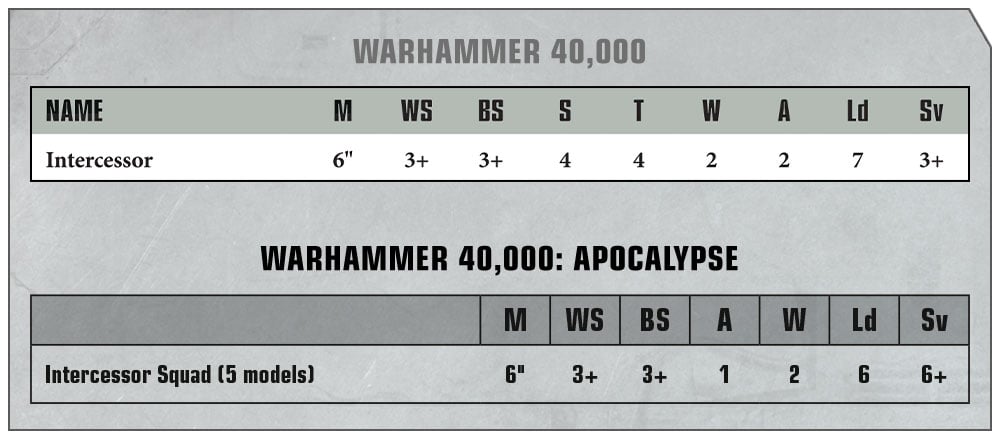 There's a look at the Intercessors, who have the same basic stats as they do in 40K–but their armor saves work differently. This is due to the fact that damage is different in Apocalypse.

All weapons have two stats, Strength Against Personnel and Strength Against Tanks. Any weapon can still damage everything, but it works all wibbly compared to how it does in 40K. Now you'll be rolling a d12 and trying to beat the listed number in order to assign a small blast marker to the unit. What do the blast markers do? We'll have to find out later–but for now, that's just a taste of what's coming.
It is going to take so long to get used to wanting a lower strength for a better chance to damage someone.