GW has been firing off rules at the community like a machine gun these past two years. Many of the coolest are almost unknown!
There are so many places to find rules in 40K that it's easy to excuse most players for missing some.  There are rules in the main rulebook, rules in codexes, rules in Chapter Approved, rules in little side-game supplements, and rules in big game expansion sets.
A related, but distinct, issue is the competitive scene which has its own sets of regional rules across the globe. While these rules are in no way official or endorsed by GW, many players treat them with as much weight as actual rules – because that is the rubric they choose to play under in their regional metas.
Let the Games Begin
But enough with the why, – let's wade into some really neat OFFICIAL GW rules, you probably never played.

Death From the Skies (Main Rulebook)
Yes, you CAN play all flyers all the time in games that are fast-moving, use careful maneuvering, and reward tailing, make head-on passes nail-biting, and even allow your pilots to leave and reenter the board.  Did I mention there are special stratagems as well? The next time you want a real change of pace, or want a "side game" that can affect a larger campaign, this is your chance to become a Grimdark Ace. Just flip to P.266

Death World Forests (Chapter Approved 2018)
And you thought fighting in dense buildings was nuts… These rules cover four types of terrain from Grappleweed to Barbed Venomgorse, and they are NASTY. Some of these inflict Mortal Wounds on a PER MODEL basis on a 1 or 2! So if you really want to make grabbing an objective a dicey proposition, look no further than these!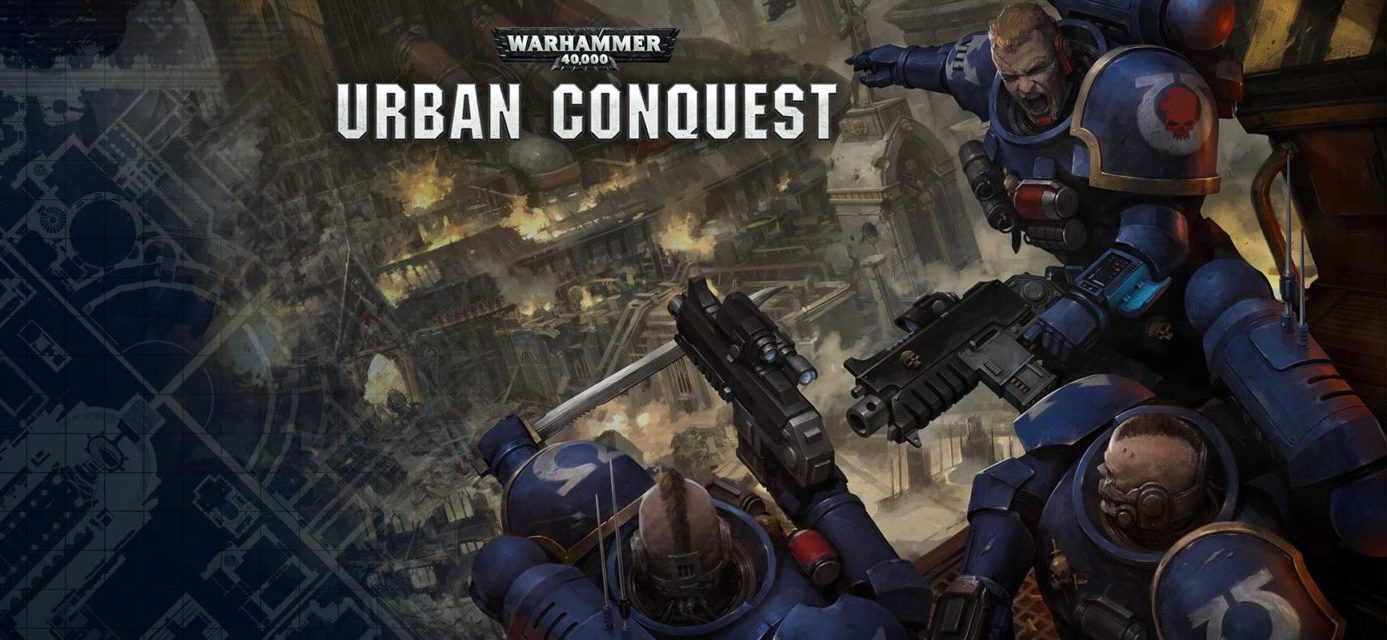 Urban Battlezones (Urban Conquest)
These sets of 3 environmental effects layer on top of any Cities of Death missions, but they can also work perfectly on any other single game to spice things up. Infestation, Conflagration, and Pollution let you fight in cities that are ablaze (which the players can help, or hinder) all the way to boards teeming with native lifeforms who REALLY don't like either side fighting over their homes. These rules can make a game memorable – give them a shot. We still laugh about the time StableAbe and Goatboy had the dregs of their gun line forced to fistfight it out in the streets because they set EVERY building on the table on fire!
 
Battle Honors (Chapter Approved 2018)
This system grants units a variety of special rules and buffs. It can be used for multi-came campaign settings, but these are bought using a Power Level system and can dole out in equal amounts for one-off games. As long as both sides got an equal amount, these would work in even Matched Play games.

Multiplayer Games (Main Rulebook)
Sometimes you have an odd man out. But instead of just sitting out a game, flip to P.270 and be amazed. Yes, not only are there a set of rules for playing games with three or more players, you get the game's only official sanctioned BRIBE! Yes, you can cut deals with any other player, for temporary alliances, non-aggression pacts, or anything else you come up with. Of course, you have to seal the deal with some CPs wrapped up as a nice bribe.  So much fun.
~ Tell us about the craziest game you've run with the rarer rules out there.