Warhammer Underworlds has some new errata out, as well as a few new additions to the restricted card list. See what's changed in Underworlds!
As the weekend encroaches inevitably upon your calendar, and your schedule piles up with the things you meant to get done this week, should probably get done before next week, but aren't going to do because it's the weekend, and that means it's you-time; let's kick back and take a look at what changes are coming to Warhammer Underworlds. Just in time for Power Unbound.
via Warhammer Community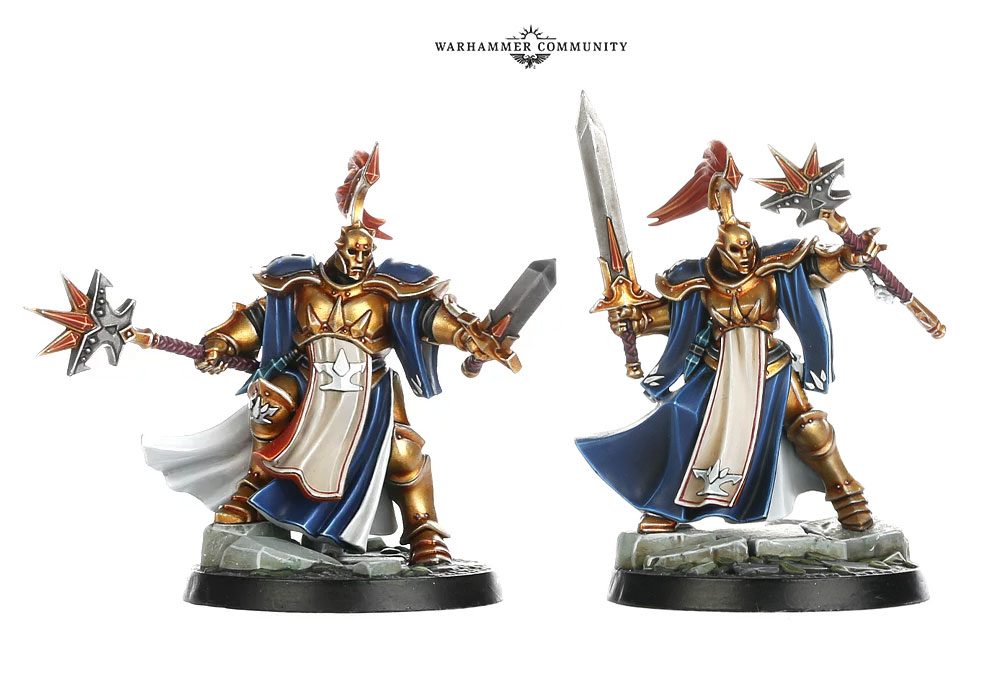 The latest season of Warhammer Underworlds is now complete, with more warbands, cards and tactical options in the game than ever before. As we look forward to the next stage for the game, we've taken the opportunity to make some balance tweaks to Organised Play.
Here's a look at some of the new restricted cards–Tome of Offerings and Longstrider have been added to the restricted card list, so you'll have to take their limits into consideration when building your decks.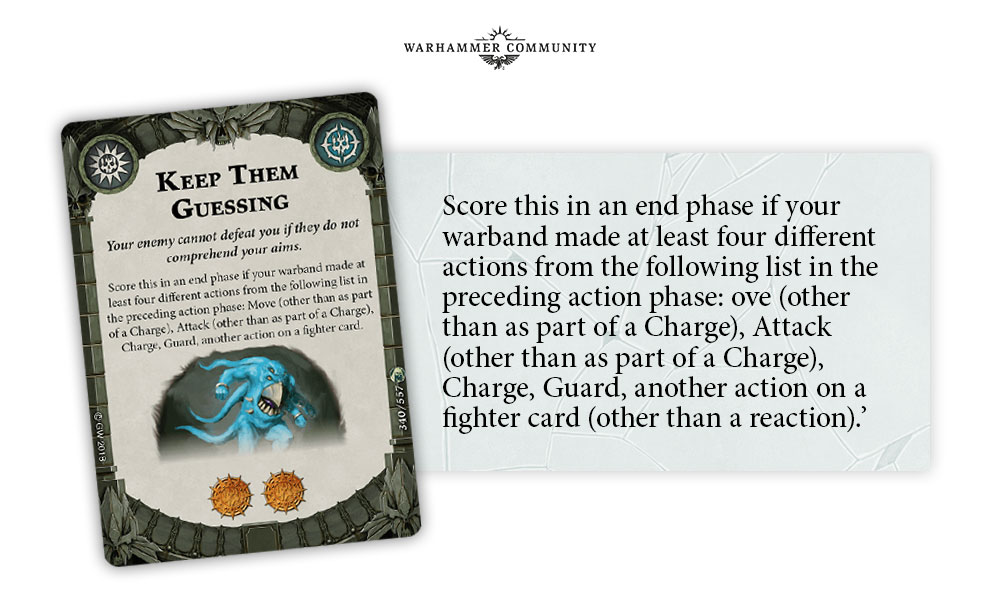 A few errata are in place as well–Keep Them Guessing is tweaked, and Rastus and Ammis out of the Cursebreakers can only empower spell once per phase. Other updates include adding the Katophrane Tome keyword to a couple of tomes, allowing you to exploit the Katophrane related goals a little more readily.
They've also introduced some new board rules for Organized Play. If you're participating in an Organized Play game, each board side can only be used once. Here's an example: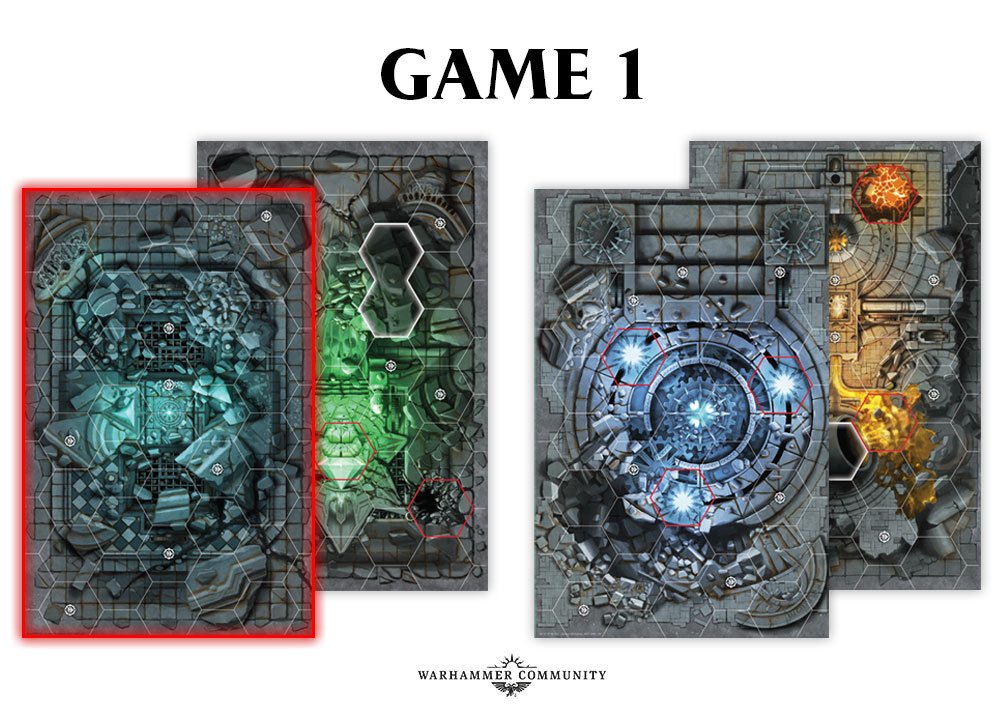 If you used the Cursed Oubliette in your first game, in your next, you wouldn't be able to pick it – but you could still pick the Penitent's Throne from the reverse of the board.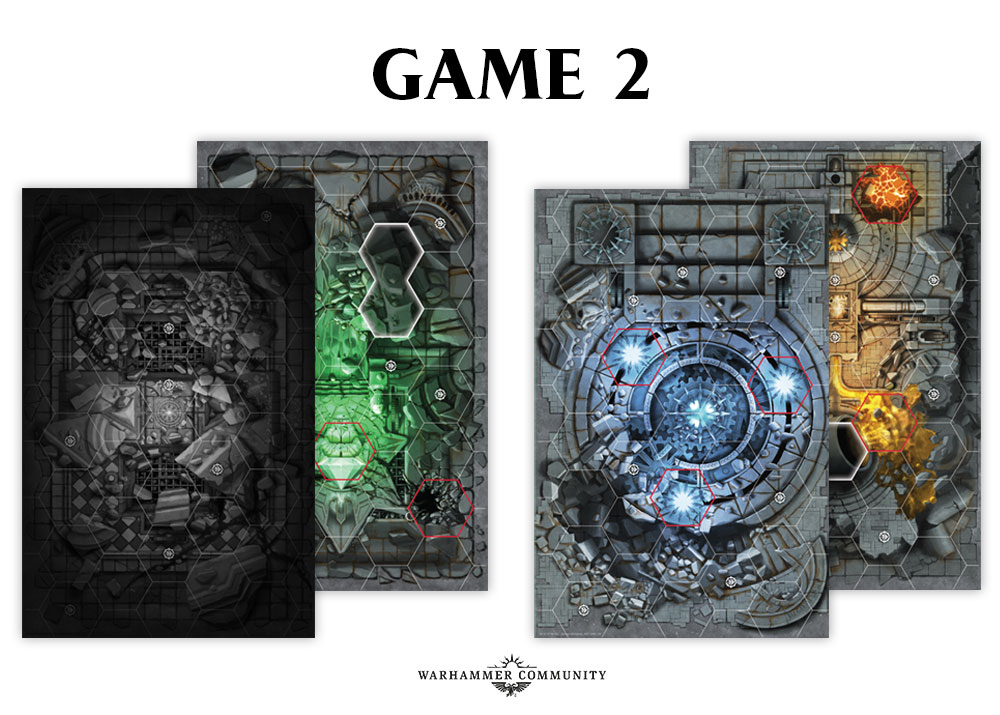 Happy Adventuring!