These new official D&D t-shirts might be inspired by the upcoming adventures in Avernus, but they'll help you do some real world good.
Baldur's Gate: Descent into Avernus, will take a party of adventurers into the lower planes, where all manner of fiends carry out their misdeeds and malevolence, battling with each other to claim mortal souls. And though the Avernus is hellish den of wrath and iniquity, the t-shirts it's inspired look absolutely wicked, grabbing one from D&D's ongoing fundraising campaign to benefit Extra Life will help you do some unequivocal good in our Prime Material Plane. Check out these fiendishly clever designs, brought to you by Custom Ink.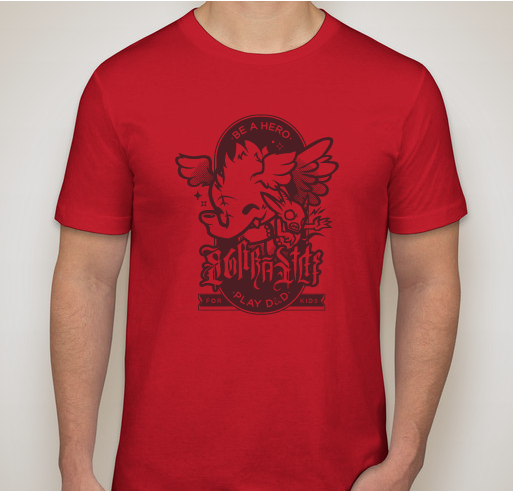 What's better than helping kids in need? Helping kids in need by buying a shirt or hoodie and playing Dungeons & Dragons! Hasbro is donating the net profits from the sale of this apparel to Extra Life, which is an organization that unites thousands of players around the world to game in support of Children's Miracle Network Hospitals. Your donations and the money you're raising goes to help millions of children treated each year at Children's Miracle Network Hospitals. These kids are facing much scarier stuff than beholders and dragons, so we want to help.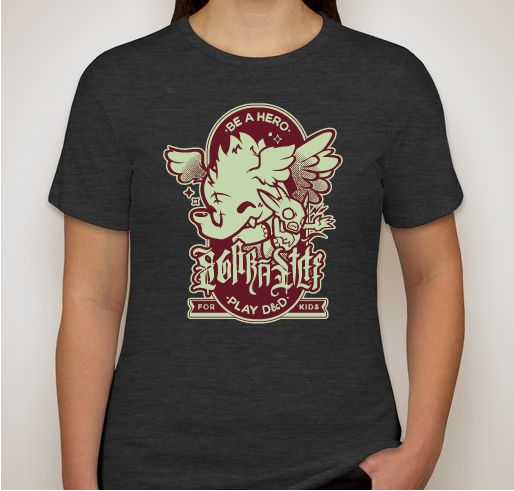 The t-shirts come in two different color schemes, and a couple of different t-shirt styles. You'll find tanktops, t-shirts, long sleeve tees, even a hoodie. Each of them bears a new Extra Life crest, featuring Lulu the Hollyphant, the former companion of Zariel, who accompanied her friend into the nine hells to battle fiends, but where Zariel fell, Lulu has stayed a true hero.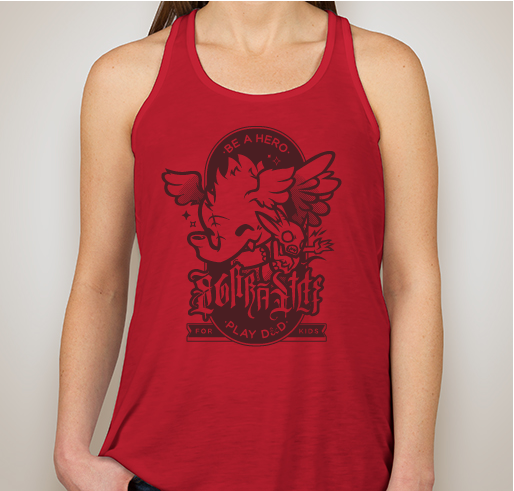 And has made a new friend–that looks like an Imp in Lulu's warm, joyful embrace. What a pair they make. And as mentioned, the proceeds of these benefit Extra Life, which in turn supports the Children's Miracle Network.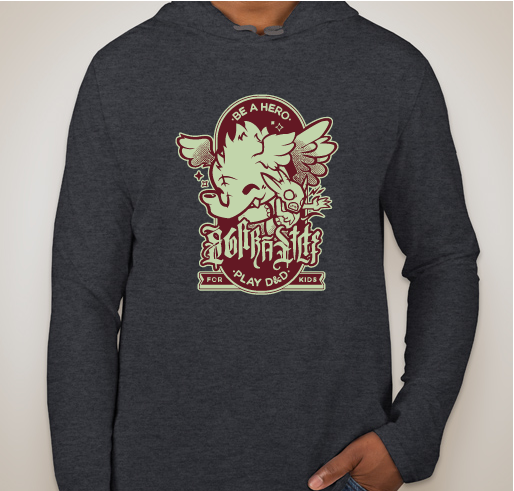 Grab yours today.
Happy adventuring, heroes!