5th Edition meets the modern age in a game of action, espionage, and deadly spies. Come check out the Spy Game, Kickstarting now.
Spies are a part of our modern mythology. They inhabit a world that's larger than life–like Westerns and Post-Apocalyptic settings, anything to do with spies feels like our world but more vibrant. The technology is cooler, the action is more intense, and nothing is the way it really is. With gadgets like laser pens and shadowy organizations trying to manipulate the world, it's like slipping into another layer of reality. Reality+, if you will. Which is where we want our games to take us.
Unless you're playing a slice of life game, the modern world is full of enough mundanity to last 7.69 billion lifetimes and counting. So with the Spy Game, we're given a perfect gateway to this other world–a world that feels familiar but also is begging to be explored–and it's even using a familiar set of rules.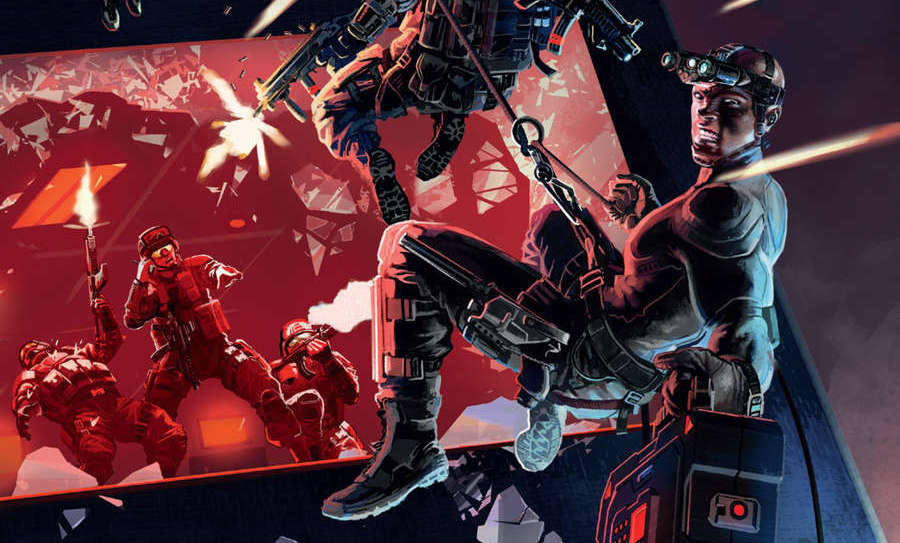 The Spy Game is a standalone game that uses its own take on the 5th Edition rules, using the Open Gaming License to bring to life a world of agencies and espionage. Independently developed by Sam Webb (Head of RPG Development at ModiphiusEntertainment), the Spy Game is an RPG that invites you to take your place as a world-class spy. Together with your crew of specialists, infiltrators, con-artists, and hackers, you will immerse yourself in a world where shadowy villains and high-tech megalomaniacs lurk around every corner.
It reminds me a lot of the frontier days of 3.x edition. When the OGL led to a number of interpretations and remakes of the 3rd Edition rules (and everything had a d20 version of itself). On that stage came two games, d20 Modern and Spycraft, which are the sort of spiritual forbears of this game. Spycraft was a very action-and-espionage oriented game that wanted you to be James Bond, Jason Bourne, and the agencies powering them all at once.
They carved new ground for the d20. And now, the Spy Game looks ready to build on that legacy and with its new character classes and new takes on old favorites, as well as all the incredible gadgets, tools, and equipment you'd expect. It's Kickstarting now; and with a team that's collectively responsible for games like Star Trek Adventures and Conan and the Firefly RPG, we're looking forward to seeing how this one shakes out. Take a look.
via Black Cat Games
Delve into a world of spies, assassins, diabolical masterminds and suave secret agents. 

Peer behind the curtain of society into the world of the Agencies and take your place as a world class spy. Together with your crew of con-artists, specialists, infiltrators and hackers you will influence, subvert and overcome any challenge.

Will you topple corrupt governments or protect the interests of the highest bidder? Will you take out the target before they achieve their aims, or aid them? Will you counter worldwide threats, or become them yourselves? The Spy Game places your own intelligence agency on the world stage, where the promise of adventure waits for you!

The Spy Game is a modern 5E roleplaying game of international espionage and adventure, presented in a hardback core rulebook, brimming with full-color illustrations, missions, villains and super spies. Our goal is to create a standalone spy experience with the familiarity of 5th Edition.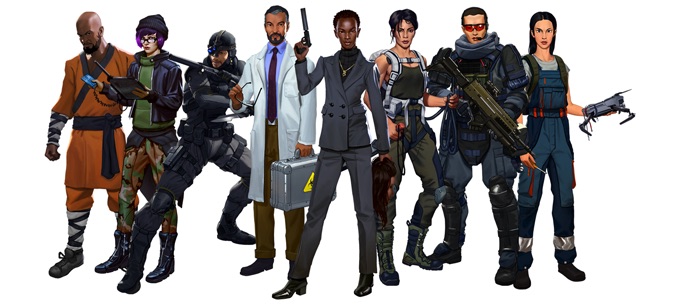 The writing team has decades of experience and includes: Sam Webb, the head of RPG development at Modiphius Entertainment; Eric Campbell, long time GM for Geek and Sundry; Rob Wieland, developer for the Firefly RPG and Star Wars Saga Edition; Charlie Smith, long time GM, roleplayer and streamer; Oz Mills, writer on Dragon Age: Faces of Thedas and Star Trek Adventures; Virginia Page,  writer and developer on John Carter of Mars and Star Trek Adventures; and James Barry, developer for Dropzone Commander, Fallout: Wasteland Warfare and Kung Fu Panda.
Inside you'll find eight new character classes with different archetype options available to them. It's a full conversion of the 5th Edition rules. You can find a Quickstart packet that will take you into the rules. It's incredibly familiar. The 5th Edition rules are hard at work here, making it easy to jump in and start playing. Having tried a little of it, it's interesting to see what sorts of things the game is saying.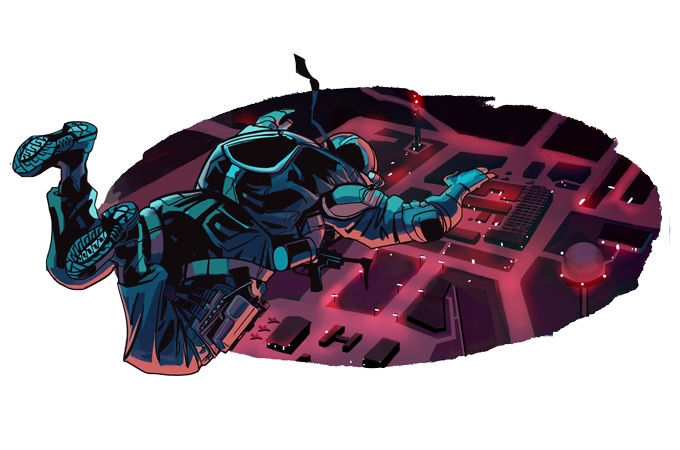 The Spy Game utilizes 5th Edition's streamlined tactical combat very well, with guns having limited effective ranges meaning that you'll have either running firefights that have drama or short, intense combats that ratchet up in stakes quickly. 5th Edition's proficiency system is on display here, affecting everything from combat, to hacking (which is functionally identical to combat, only it's on a computer instead of in real life).
In lieu of spells, weapons have more options, like Blast and Burst Fire to represent the area of effects you won't otherwise have. Cover is meant to play a larger role in the game, as there are limited armor options. It all works basically the same way you're used to if you've been playing 5th Edition. But it captures the feel of an action-packed spy movie. Complete with introductory adventure that has players sitting down at a casino to try and track down a missing computer chip.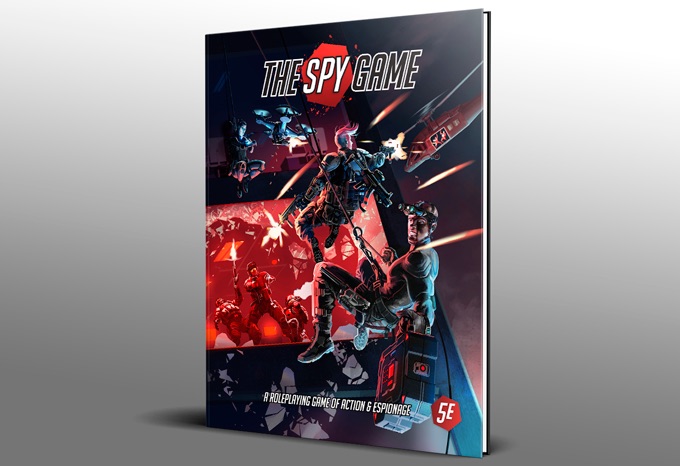 If you're looking for a game of spies and secret agents, check out the Spy Game.