Come fight for dominance amid the streets of death. Use this new battleplan to unleash terror and complete your dark ascension–or ruin some git's day!
Life in the Mortal Realms can be difficult, but when the dark convergence of powers brings the Disciples of Tzeentch into conflict with the Gloomspit Gitz, it's at the very least entertaining. Come and see what happens in this new battleplan, which employs the Streets of Death rules as well as a few other interesting twists to tell the tale of an ascension that gets all grotted up.
via Warhammer Community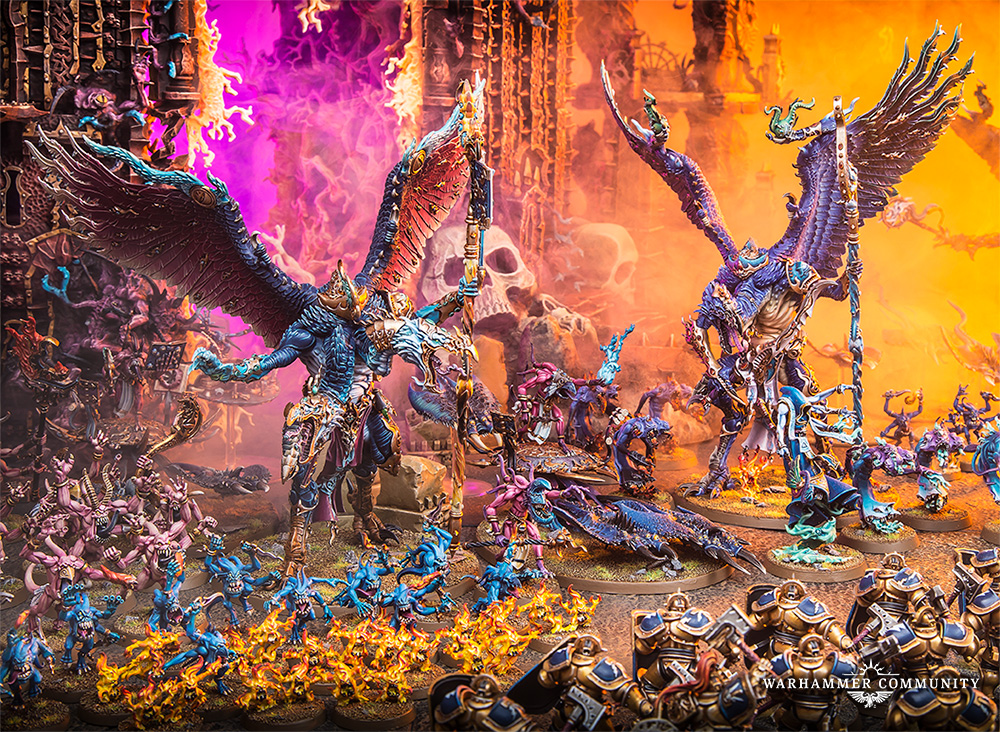 Using the Streets of Death rules from the latest General's Handbook, Ritual Carnage promises glorious mayhem, new tactical challenges and some nifty artefacts of power to try, like Da Shaman's Special Brew – a potion that makes your chosen Gloomspite Gitz Hero nigh-invincible in the early stages of battle. Even if you don't play Disciples of Tzeentch or Gloomspite Gitz, the battleplan is easy enough to modify – why not try a scrabbling horde of Skaven against some Sacrosanct Chamber Stormcast Eternals?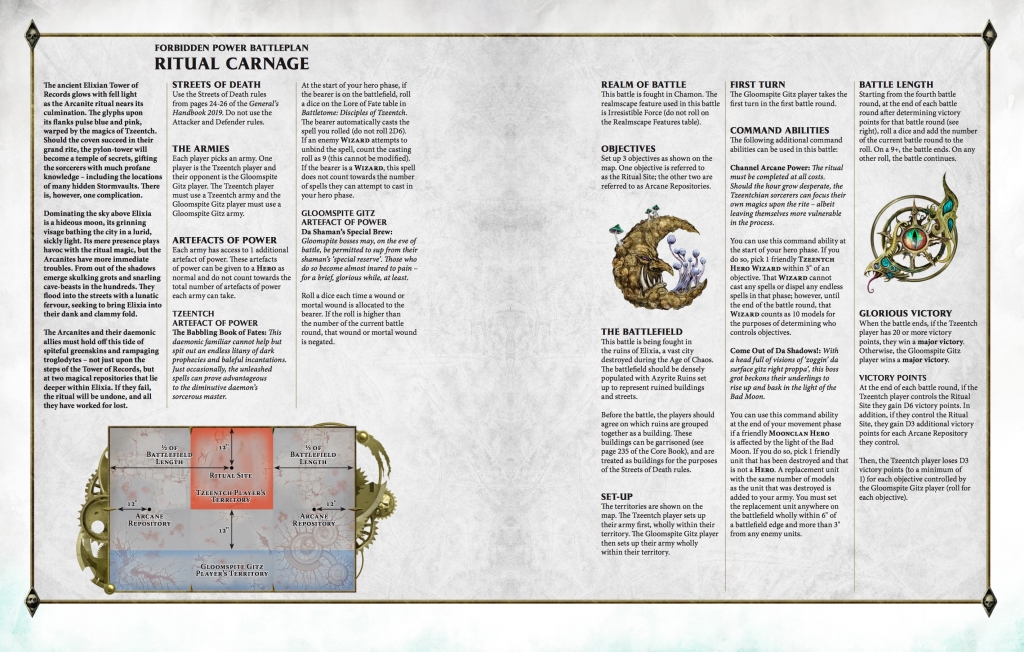 '
There are a couple of unique artefacts of power that help you grasp at the tenuous threads of victory and a couple of new command abilities to make the fight all the more interesting.
You can download the map and rules below.