Games Workshop drops more hints at who the Tithe Collector is – but is it the return of a Tomb King or Vampire Count?
If you haven't had a chance to view the two teaser video from Games Workshop about the upcoming Tithe, you should take a quick look because we are going to be focusing on some of the clues from this and the previous video from here on out:
Part I: Necropolis
Part II: Judgement
All caught up? Good. Now if you're like us, you probably have some ideas about who this mysterious person could be. We wrote up our thoughts on that already and you can read those HERE.
Keep in mind we came up with those theories before this new video arrived. That said, here is some of the important text you need to know from both part I & II:
Part I
"I have been killed and reborn; destroyed and remade.

I survived the fall of the storm-god's hammer and tore my way free from the soul-thief's prison.

I have rebuilt myself here in my homeland while my master raised the army I must lead.

Soon, we march forth. Soon, we collect the Tithe of Bones."
Part II
"I was born in a city not unlike this one.

I died defending it.

In life, I was a General.

In death, I am an Emperor."
There is more to Part II, but those are the relevant clues. Unlike the previous article where we tried to take some stabs at figuring out who this new Tithe Collector is, we decided to take another step back to try and figure out which faction GW is trying to tease the "return" of. This video had a lot more clues to work with…
First up, we see a bright sun with the foreboding Purple Sun of Shyish floating in front. That's clearly a sign of the Emissary of Nagash. Which, hey, we get a look at them from a distance. Note the "cape" and "hood" they are wearing. Also, that's a strange staff, no?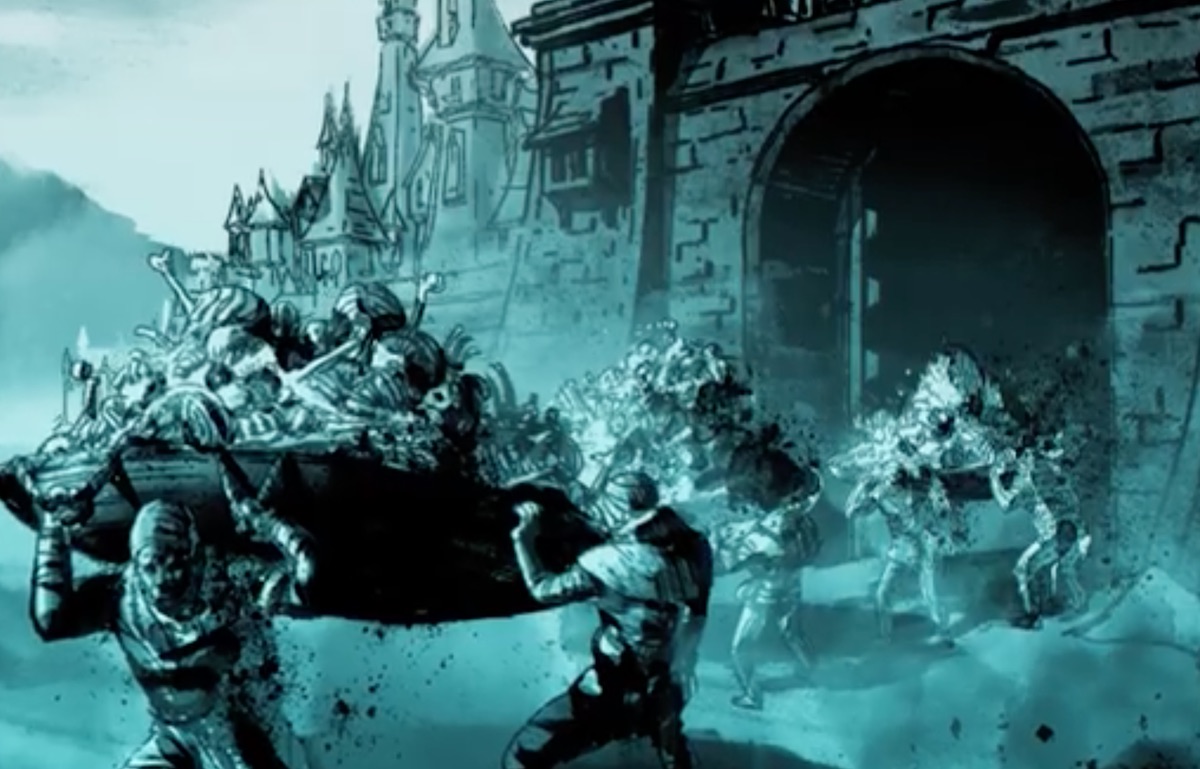 The residents of this city appear to be living – although it's hard to tell. They are also carrying out massive baskets of bone. Why? Probably for that bone Tithe that is demanded of them. Wonder what all those bones are for…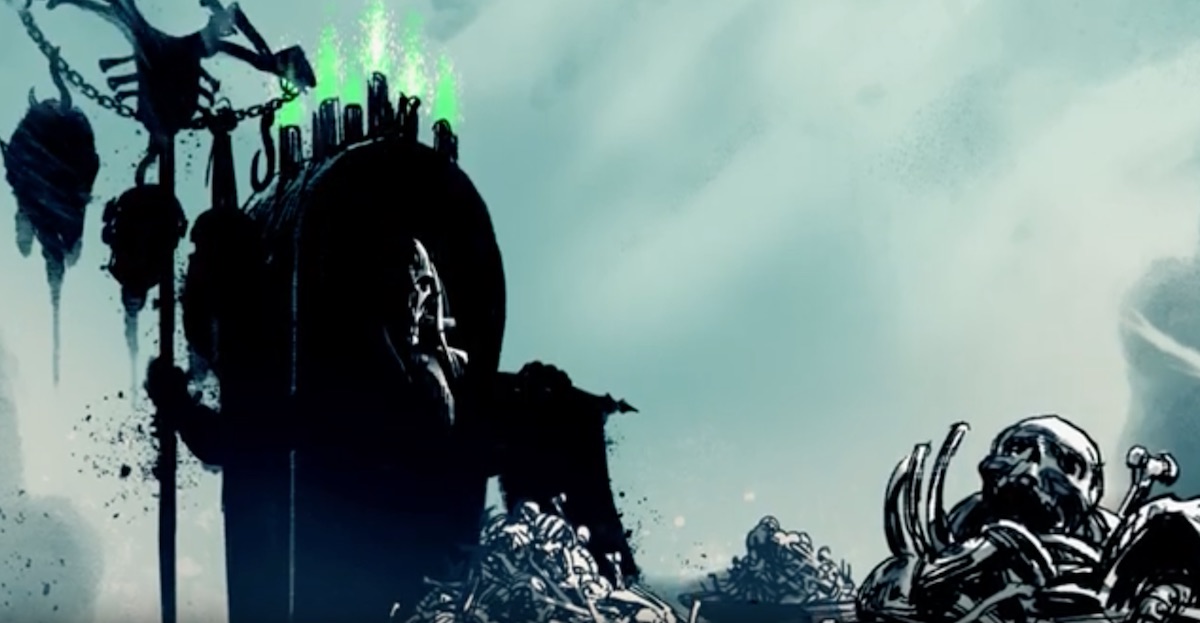 Here we have our best look yet at the Bone Tithe Collector. This creepy figure is holding that staff, a scroll (probably a tally of bone or some other record keeping device) and has that strange hood. Note the figure himself looks skeletal and has some type of head dress. Also, as my fellow writers here at BoLS pointed out to me, "Doesn't that hood look a lot like a Sarcophagus?" Yes…now that you mention it.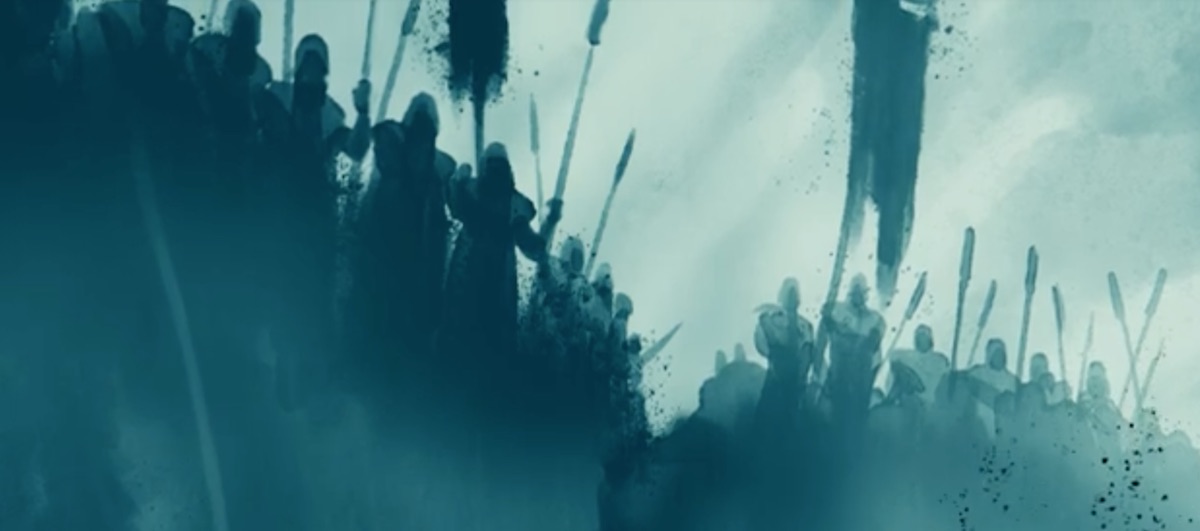 Then we have our final shot of a horde of face-less soldiers. Taking a closer look at the weapons those look like halberds – and it's hard to tell but I don't see any shields. Also, those forms aren't exactly skeletal either – are they ghosts or are they something else? Questions and more questions…
So…Tomb Kings or Vampire Counts?
Honestly, it's hard to tell which is which right now. The final clue we got was from LVO this past year when GW teased new battletomes for each Grand Alliance: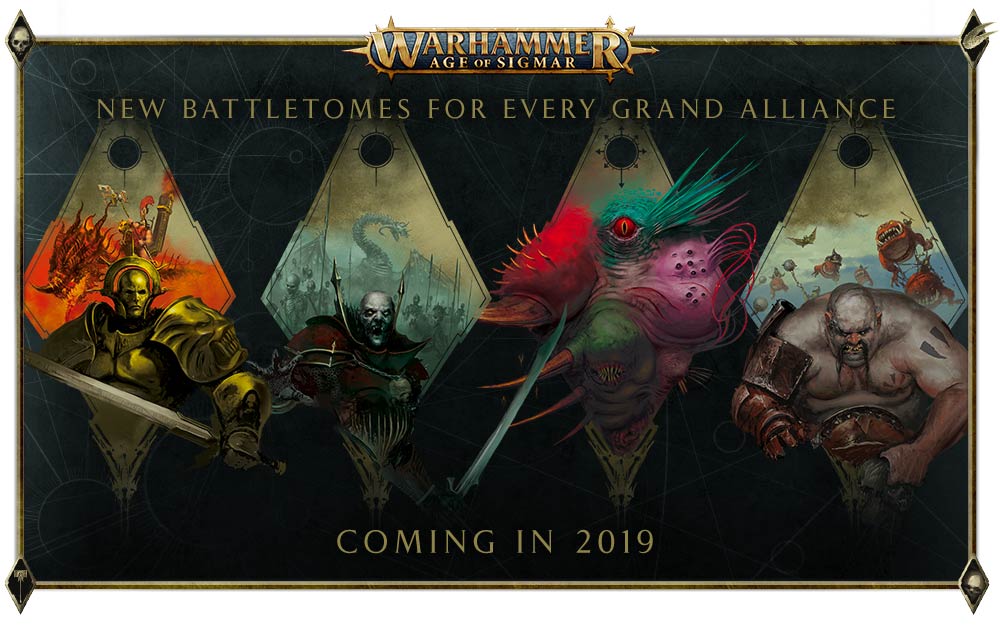 Could those just be generic images? Or are we getting some new skeletons and a vampire specifically?
Personally, I'd like to see this whole Bone Tithe thing be something completely re-imagined. I want an army that reflects the Morghast's style of Bone-Constructs.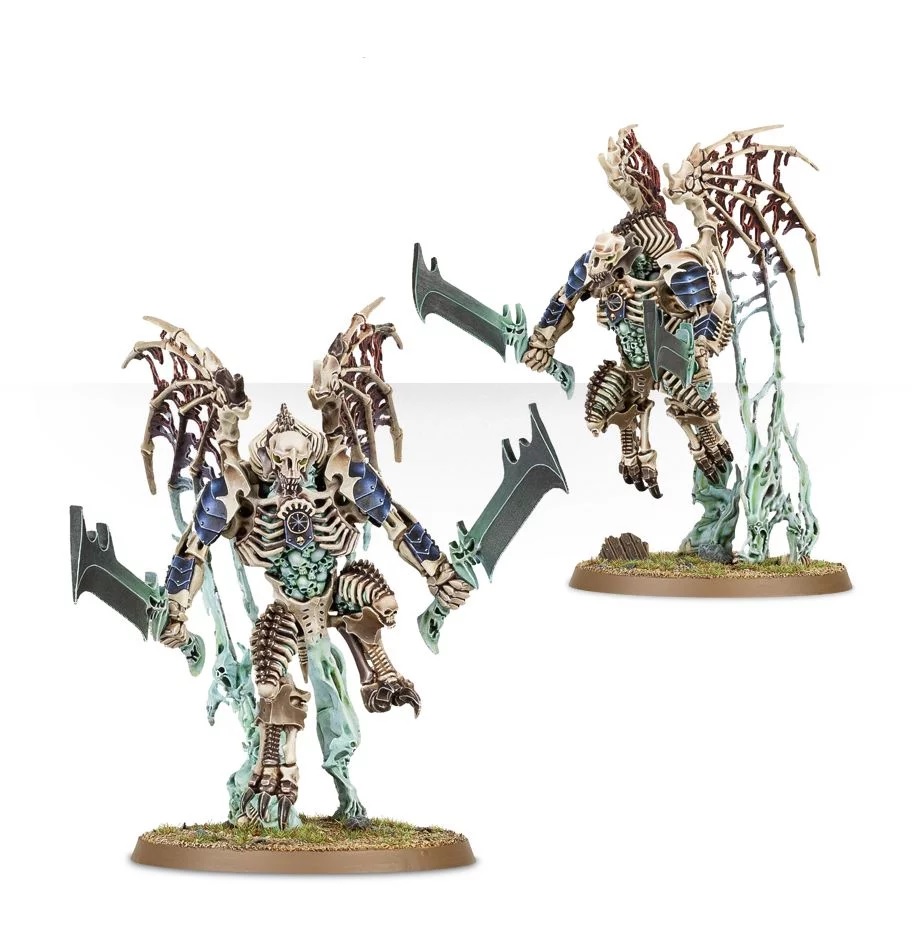 Creatures made from the collected bones of the fallen and turned into something more – but those are more of a "particular undead" under Nagash's control. This particular Bone Collector character, however, apparently has his own army of warriors and has piles of bones to work with. Both the Vampire Counts and the Tomb Kings used skeletons as their basic rank-and-file troopers. So it's hard to tell based on that. But the character himself is a HUGE clue – if only we knew who the heck he was…
Alright Internet, let's hear your theories – Who is the Bone Tithe Collector and do you think he's a member of the Tomb Kings Reborn, or a Vampire Count back from the Old World?