Two updates for the Age of Sigmar this evening–the first is the developer commentary for the Sylvaneth, and the second is Errata for the Core Rules.
Pretty much what it says on the tin, folks. Two new updates have arrived for the Age of Sigmar, shedding light on how exactly you're supposed to use the Sylvaneth's Awakened Wyldwood, regardless of which Citadel model you're using it. And the second is a bit of errata for the core rules. Let's take a look at what's new in the Mortal Realms.
via Games Workshop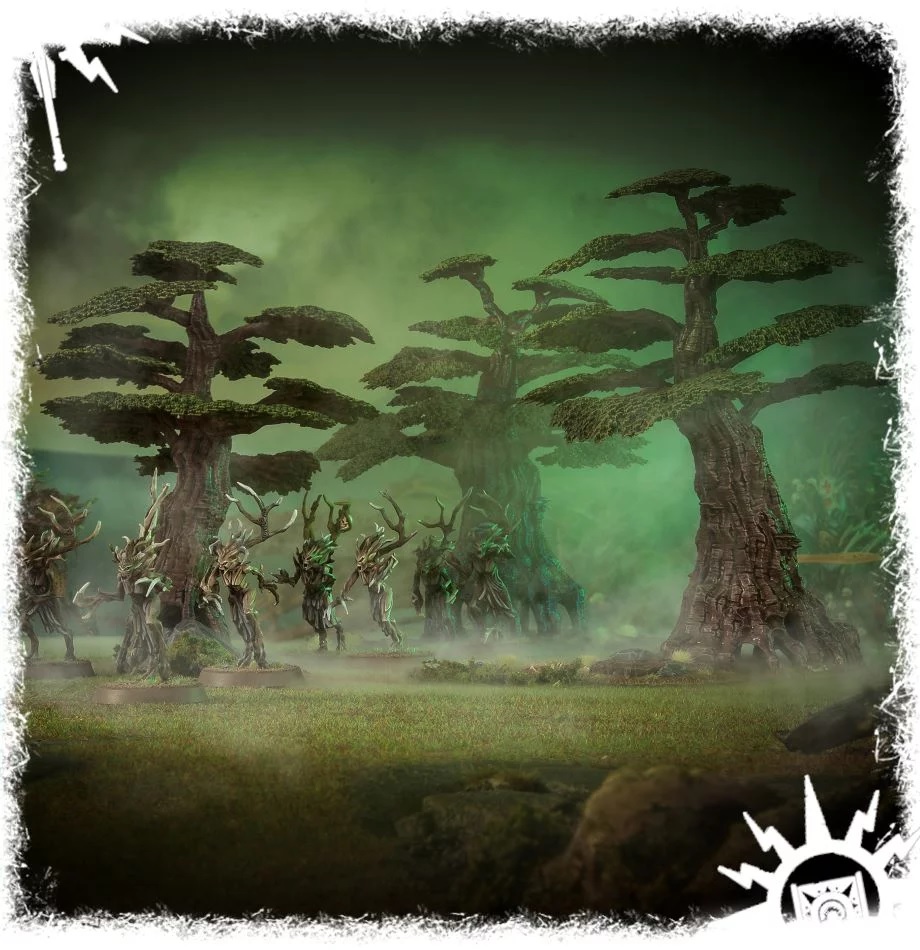 The big central theme of both of these releases is the Awakened Wyldwood. And it makes sense why, this piece of terrain is central to the newly released Sylvaneth battletome, but the terrain, being much more organic needs a little more hand holding when setting it up. Take a look.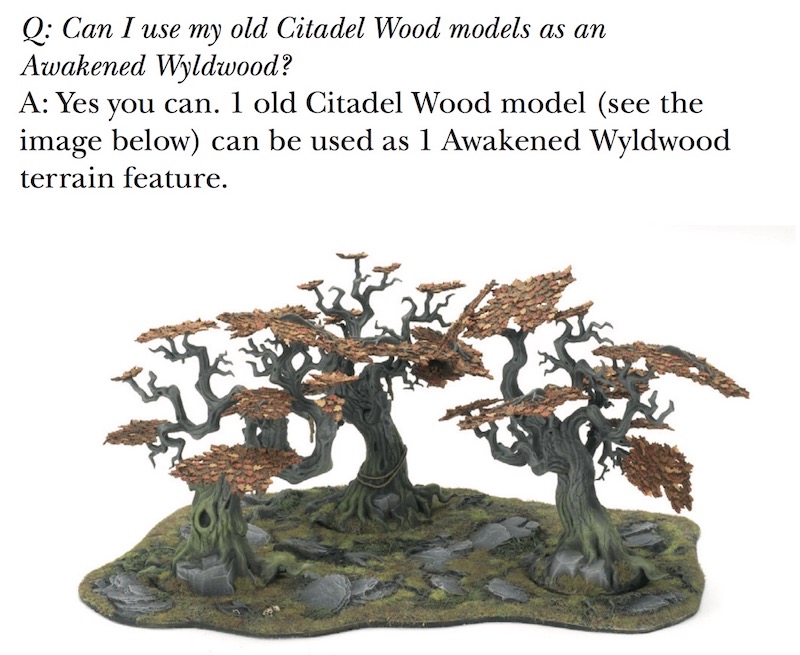 Those trees have been the bane of my existence in just about every game I've ever played where I've had to set them up, so it's just utterly dashing to know that they'll still be in the game, and a core part of any Sylvaneth strategy. It's the leaves, more than anything else, but when you field your Sylvaneth army, you'll be able to see the forest and the trees, whatever model you're using. Just mind the tips.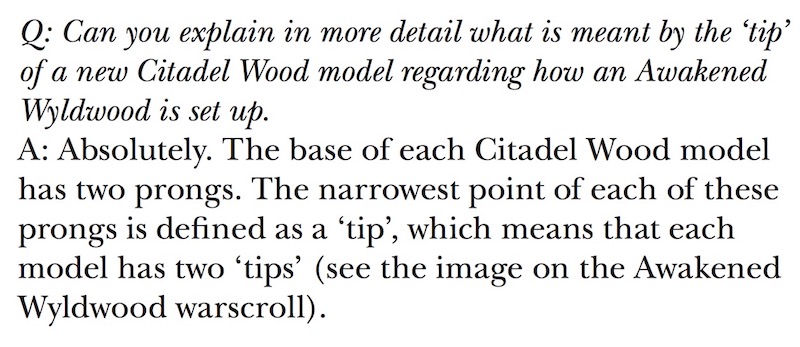 The other thing you'll want to watch out for are the rules that govern setting up new Wyldwoods.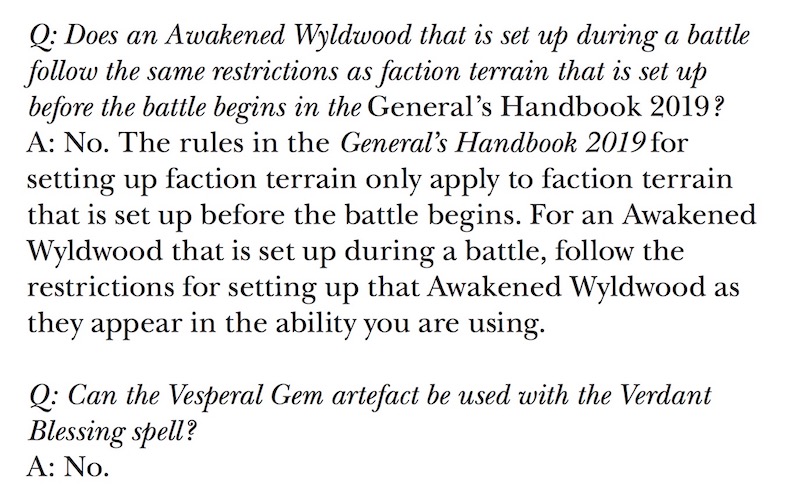 It's even touched on in the new errata–the lone piece of it in this week's update:

But wherever you're setting up your Wyldwoods, know that you'll have the power of nature on your side.
What do you think of the new errata? Are you here for the lush, verdant lands of the Sylvaneth, or are you getting ready to go all Ferngully on the last Wyldforest?