Enter the Stormvault! It's the new Cooperative Boardgame from Games Workshop set in the Mortal Realms!
Sigmar has a mission that only his most trusted warriors can accomplish. Unfortunately, they aren't around – so you and your friends will have to do! Stormvault pits you and your cohorts against the forces of chaos in a brand new boardgame:
Enter The Stormvault
Hidden Relics known as Gateway Shards are hidden throughout the Mortal Realms. You take on the role of a Stormcast Eternal who must is on a quest to find them. They are the only means of unlocking the Whispering Keep and rescuing the rest of the arcane treasures that are stored within. But you will not be unchallenged on this quest as the forces of chaos are going to do everything they can to prevent you from gathering the shards!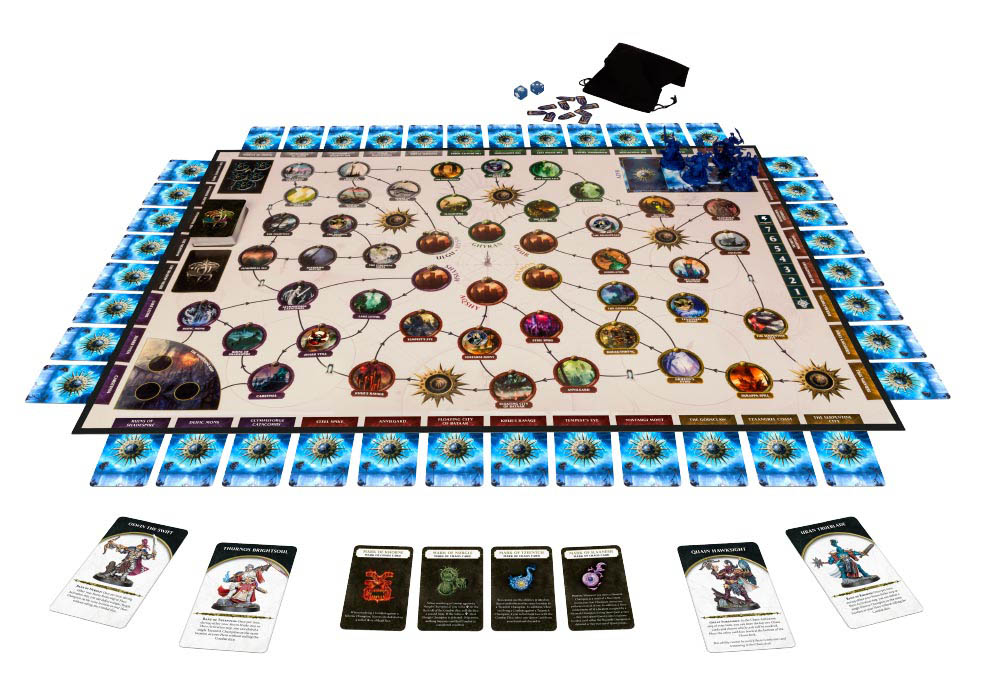 Being a cooperative boardgame, the core game play is pretty straight forward. On your turn you'll have to face off against any forces of chaos – if you survive, you'll roll the quest dice to see how many quest points you'll get on your turn. You can then spend those points to move around the board combating chaos champions, exploring, and possibly gathering more relics to aid you in your quest.
Combat is a big part of this game and it's really simple. You roll the combat die and if a chaos star is rolled, your hero is defeated – but that's okay! You'll be sent back to the Realm of Azyr to be reforged for the next battle! If a blank is rolled, the combat is a draw. And if a Stormcast symbol is rolled, you defeat the champion on chaos!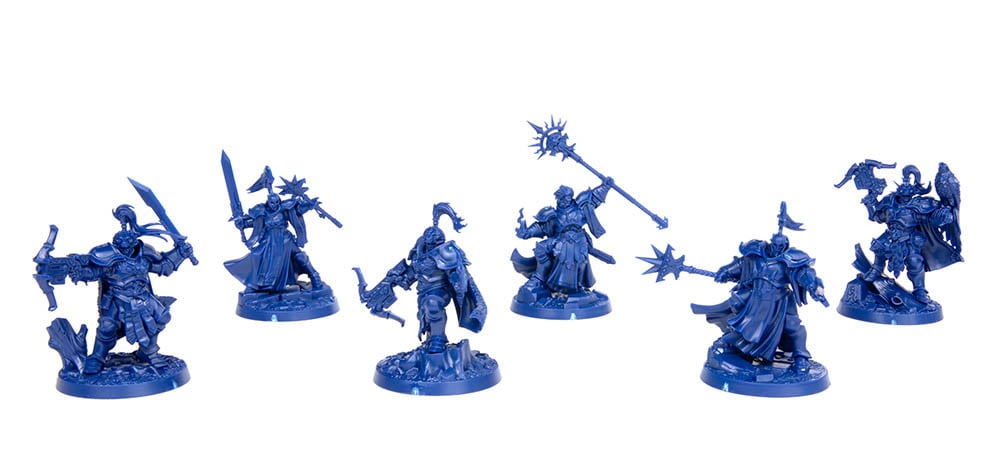 Game play continues until all three Gateway spaces have Gateway Shards tokens. Now, that might sound easy – but there are some ways to up the difficulty and make the game harder on yourselves. There is also a scoring system to see how well you did in your playthrough. If you are the type of player that wants to challenge themselves, keep track and try to do better on the next go around!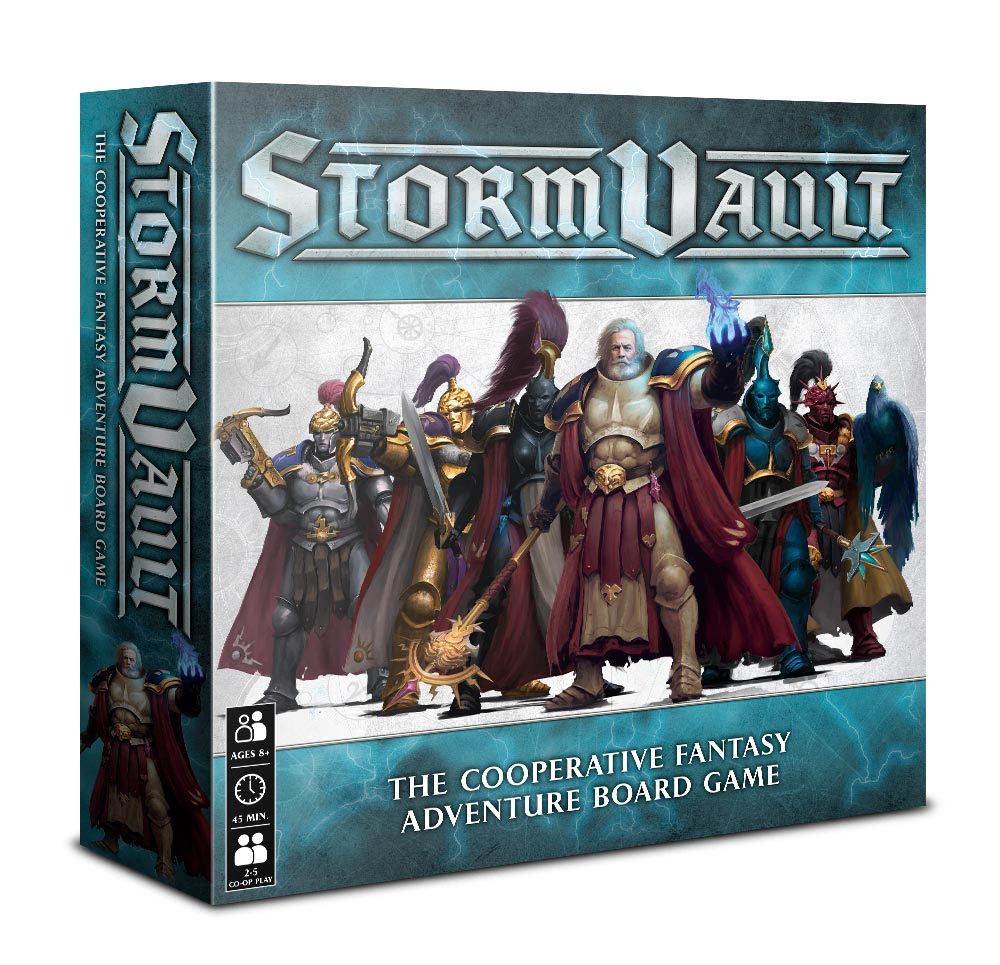 Stormvault is a great, lightweight game to get people introduced to the Mortal Realms of the Age of Sigmar. Each game runs abourt 45 minutes and it's easy enough to reset that you'll be able to get in quite a few games in an evening. Or get a game in and swap over to Combat Arena to spice things up a bit!
Stormvault is coming to stores soon!