The dead invade the desert, the old gods return, and tricksy duwendes make their way into D&D. Come check out this week's batch of Kickstarter highlights!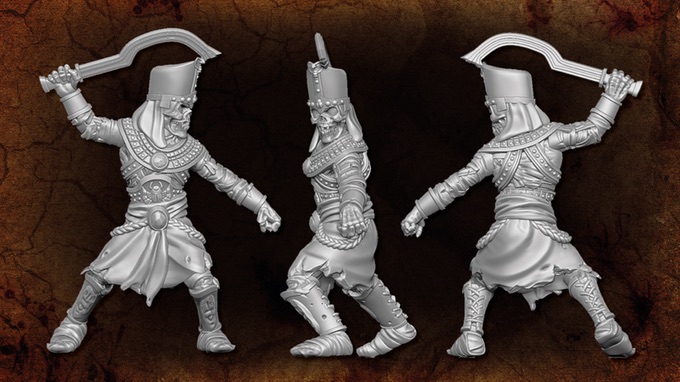 This KS focusses on the creatures and adventurers we find in the Arid deserts of the Undead. An army of mummies is the central focus but we also have some other interesting figures fighting among the sandstorms.
This project is to fund the moulding of more characterful fantasy miniatures for painting and use in miniature wargames. Our initial funding target will cover the moulding costs and the stretch goals will allow us to make even more exciting things! More poses, heroes, monsters, scenery and regiments. All of these models are 28mm scale resin figures produced in house at TTCombat HQ in the South West of England.
Depending on how many minis you want – $6.00 for a single mini to $607 for the full set plus scenery.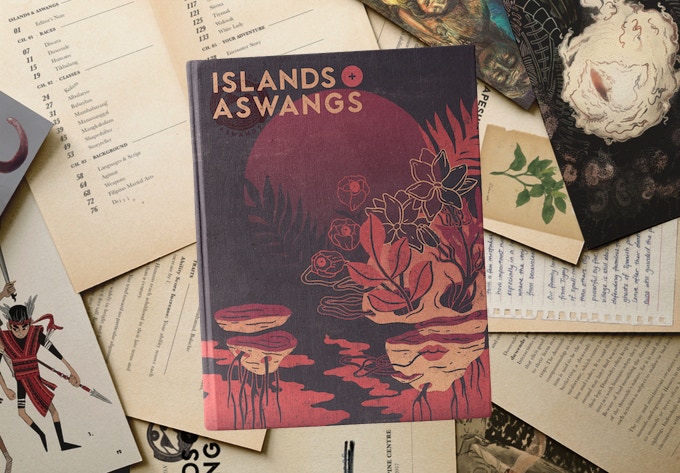 Islands & Aswangs is an illustrated fantasy book about Filipino folklore that you can also use to play Dungeons & Dragons. The book is a collection of stories as the Filipino creators ourselves have inherited them, but it's also an invitation to create your own adventures with friends. 
Filled with stories passed down through the generations, the Islands & Aswangs book serves to intrigue horror lovers, connect young Filipinos to their roots, and present adventurous D&Ders a new source to fuel their 5th edition games.​ It's your essential guide to the heart of Filipino culture: the heroes, monsters, and legends. Get lost in the tales of baby-eating manananggals, divine diwatas, and tricksy duwendes.
You can pick up a custom stamped first edition book with a PDF copy for $38.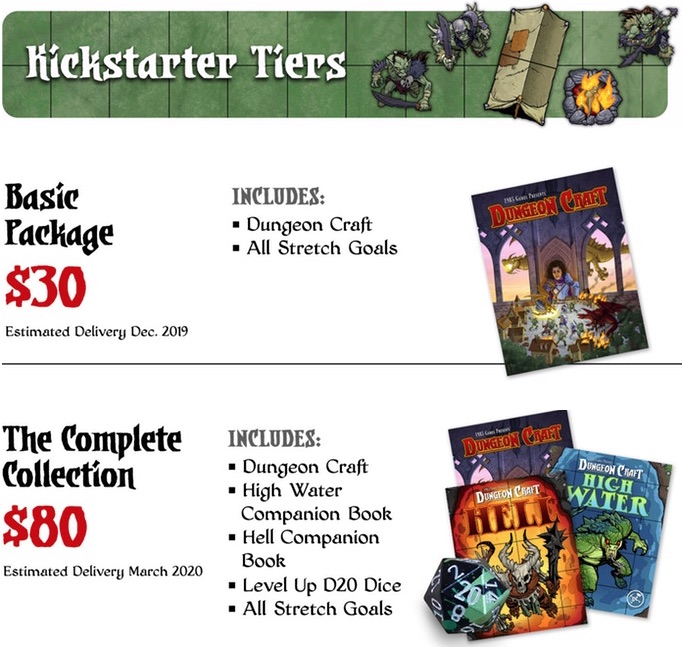 With Dungeon Craft, we hope to offer the tools needed for any Dungeon Master, Game Master, and player to build an engaging world to play in. Our goal is to decrease the time spent drawing and increase the amount of time playing your favorite Table Top Role Playing Game. Simply cut out any of the 1,000+ terrain pieces that are in the book and place it on a map.
Each book contains a ton of reversible City, Dungeon, and Wilderness terrain pieces. We have also included hoards of creatures and a few extra pieces we just couldn't leave out. Unlike 3D terrain, Dungeon Craft doesn't require much storage space. When you receive a copy of Dungeon Craft, all the terrain pieces come bound in a spiral book. Simply cut out the pieces you need. All the pieces can easily be stored in a binder. The whole book can fit neatly into any backpack for the on-the-go Dungeon Master.
Pledges range from $30 to $80 depending on how many books you want

.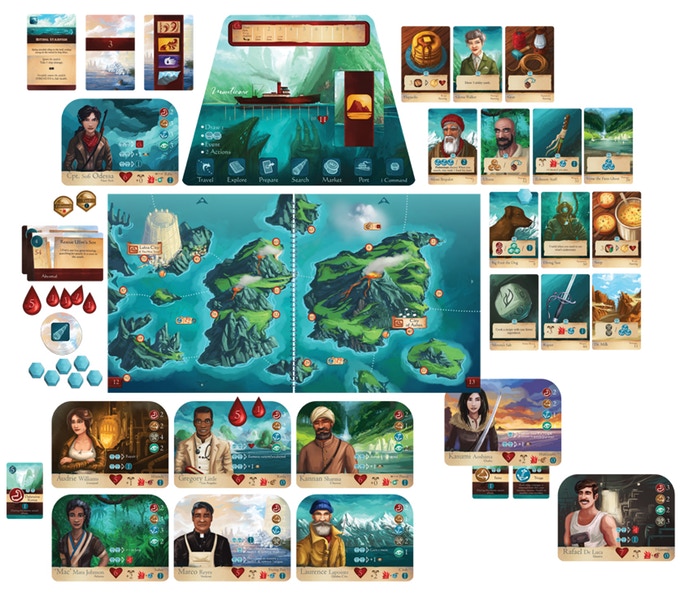 In Sleeping Gods–and its expansion, Tides of Ruin–you and up to three friends become Captain Sofi Odessa and her crew, lost in a strange world in 1929 on your steamship, the Manticore. You must work together to survive, exploring mysterious islands, meeting new characters, and seeking out the totems of the gods so that you can return home.
Explore a massive, open world in a game atlas of connecting maps (26 pages in total).
Includes a novel-length storybook to read as you explore, filled with danger, discovery, and intrigue.
Level up your crew members over a 10-20 hour campaign.
1-4 Players, Ages 13+
You can snag the core game with 40 custom metal coins for $70.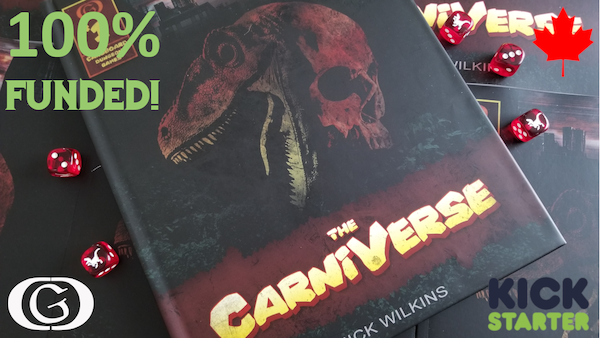 At its essence, The Carniverse is an "open model" campaign driven skirmish system. It is designed to be played using 28mm miniatures on a 3′ x 3′ gaming surface. Each player recruits a team of survivors, and then those teams face off within several different scenarios to gather resources (which are used to upgrade their bases, and recruit new survivors), and to earn experience (which is used to level up survivors, giving them new abilities and skills), all in the hopes of gathering enough Intel to buy their way into a mysterious military compound called Eden.
You can pick up a PDF of the rulebook for $12, softcover for $30, or a limited edition hardcover for $38.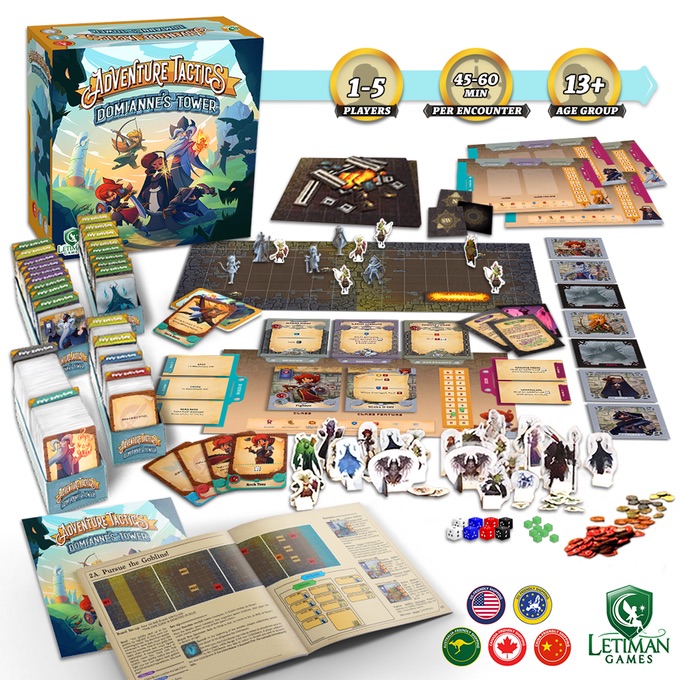 Adventure Tactics: Domianne's Tower is an encounter-based, campaign-driven, cooperative tactical combat game. Begin your journey as one of 5 Basic Classes and battle your way through a branching campaign where you choose your own path in an attempt to overthrow the evil Queen Domianne. With each encounter, you will level up and unlock over 15 Elite Classes, adding new actions, equipment, and abilities.
Will your team find the right combination of Classes and powers in time to stop Queen Domianne? Let the adventure begin! 
You can buy the core game for $75.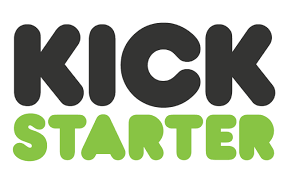 ~Which Of These Campaigns Caught Your Attention?