The great migration has begun to Primaris Characters – what will the future heroes of the Space Marines look like? Let's chat!
Now that we have a few more glimpses are what Games Workshop is doing to the Primaris Versions of character we wanted to talk about how we think GW will bring over these legendary heroes. Calgar was the first and Shrike won't be the last. Here's a few ideas of characters that we think will make the jump what they could look like.
Captain Lysander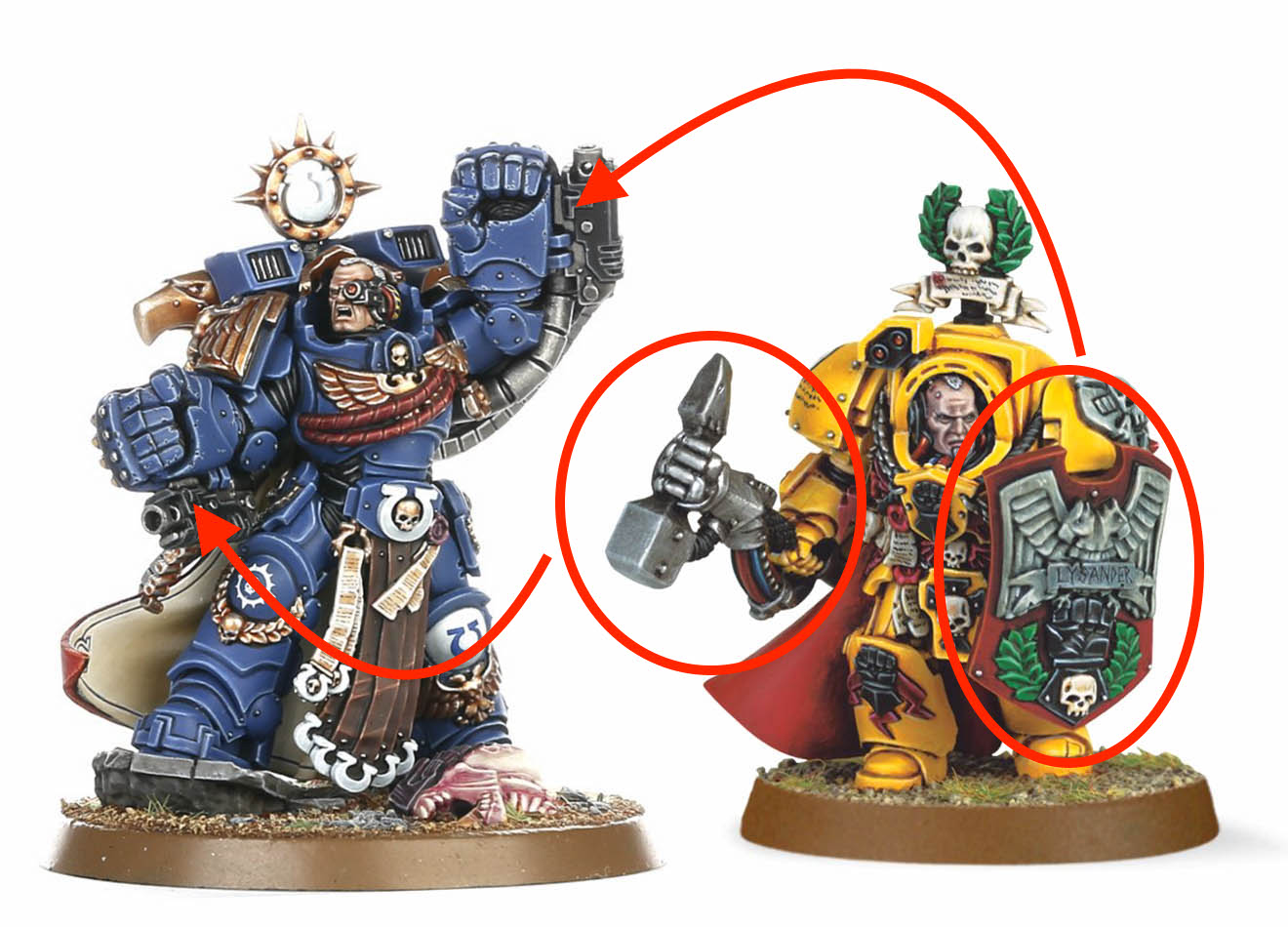 Captain Lysander would follow in the footsteps of Calgar pretty easily. Once he goes Primaris, he would simply get new armor – but keep his Relics. The Fist of Dorn should totally stay on his character as well as his awesome looking storm shield. It's really just an update to bulk him out and update his armor from Terminator to Gravis. Also, he'd make a great reason for GW to release a close combat Gravis Assault armor unit…waiting on you GW!
Commander Dante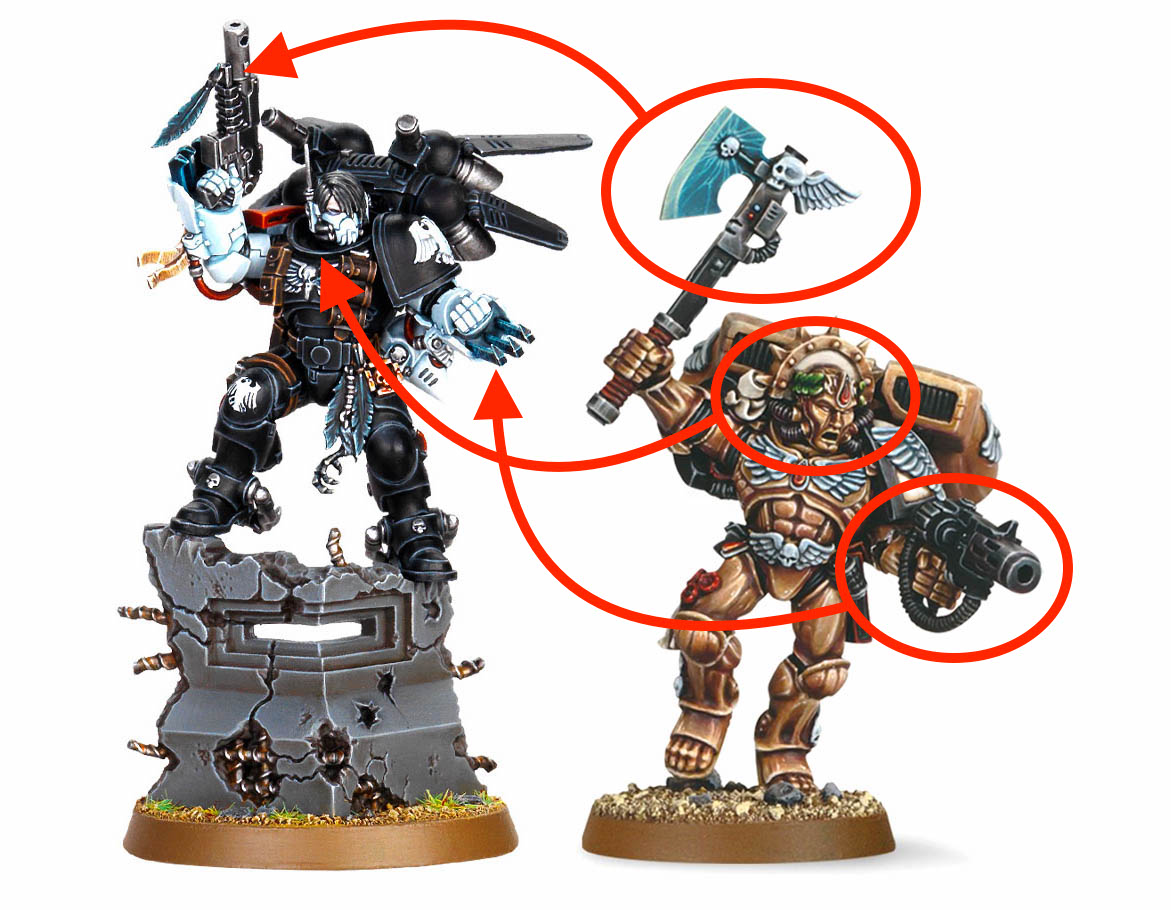 Imagine Raven Guard Chapter Master Shrike's new model, but a whole lot less emo and a whole lot more baroque. Golden Phobos Armor with a whole lot of golden filigree – and a new, sweet Jump Pack! Dante would, of course, keep his Death Mask on and still wield his Axe Mortalis and the Inferno Pistol. And hey, wouldn't it be cool to see some Primaris with Melta options? Dante can lead the way!
Vulkan He'stan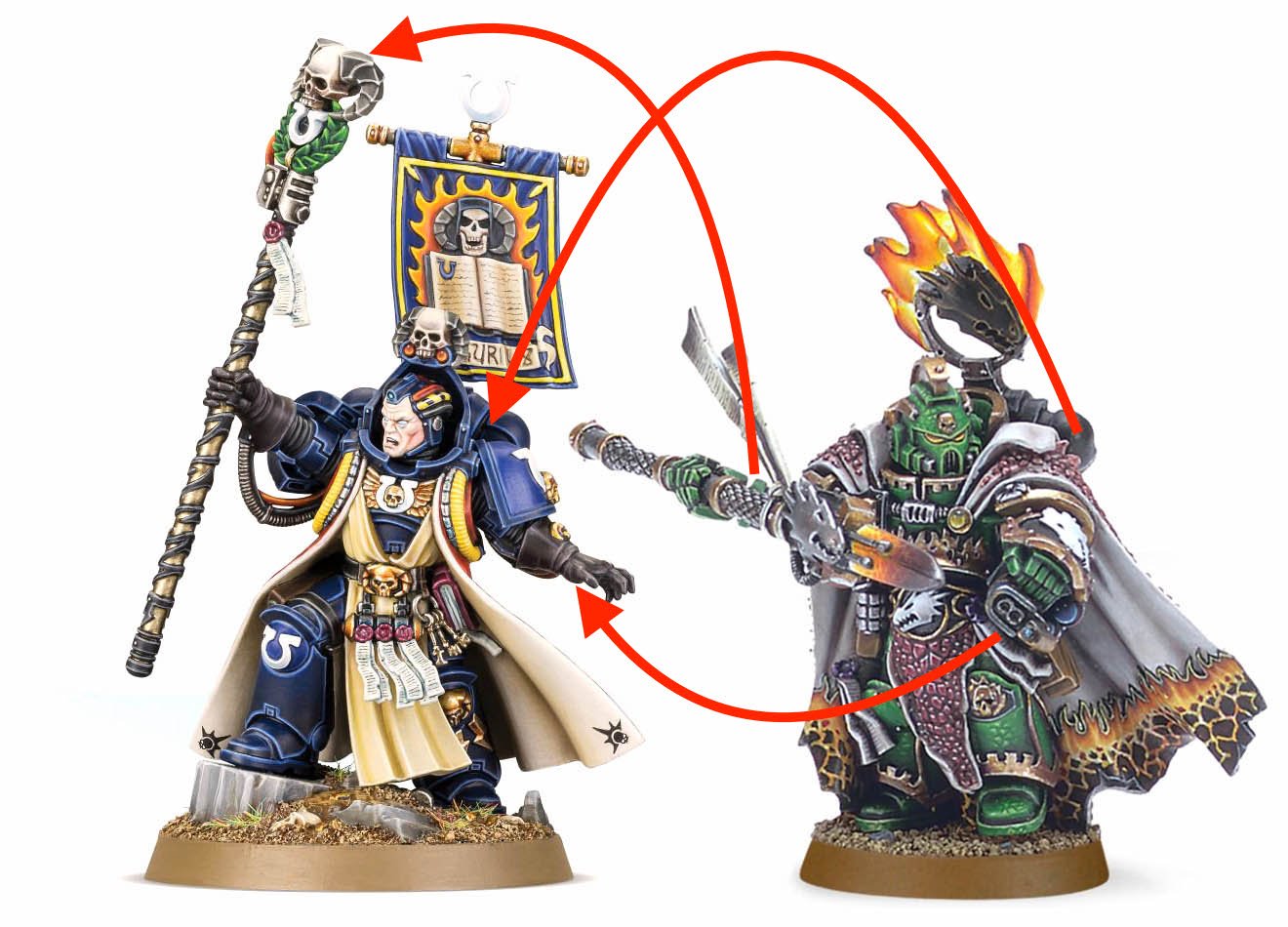 For Vulkan, Prime Time Tiggy is the best example of what GW could do with him and still keep the elements that make him Vulkan. The Gauntlet of the Forge, The Spear of Vulkan and even his Kesare's Mantle could be transferred over to fit on top of the new Primaris Intercessor Armor. Imagine that Tigurius pose but instead of holding the Rod of Tigurius, he's about to throw that spear at an enemy! Epic.
Ragnar Blackmane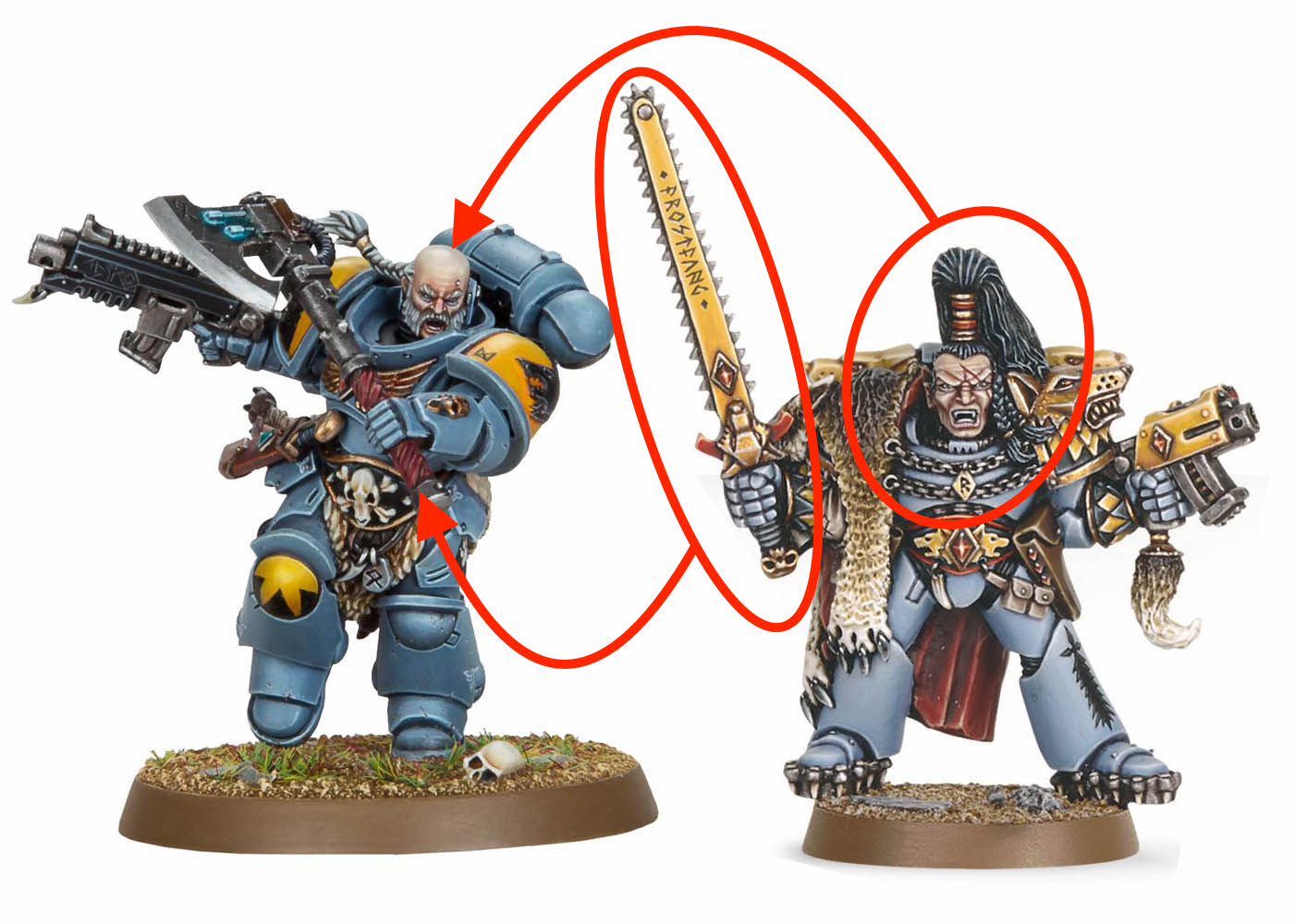 Ragnar Blackmane is another character that we think needs to cross over, if for nothing else so we can retire this classic. Space Wolves might have been hesitant to accept the Primaris at first, but they have proven themselves to be worthy additions to the chapter. Plus, we know that the blue print of a Primaris Space Wolf is already out there thanks to the Wolf Guard Battle Leader from the Tooth and Claw boxed set. Just a keep Frostfang and Blackmanes' mane and you're all set! Maybe a pelt or two as well…gotta stay warm.
Mephiston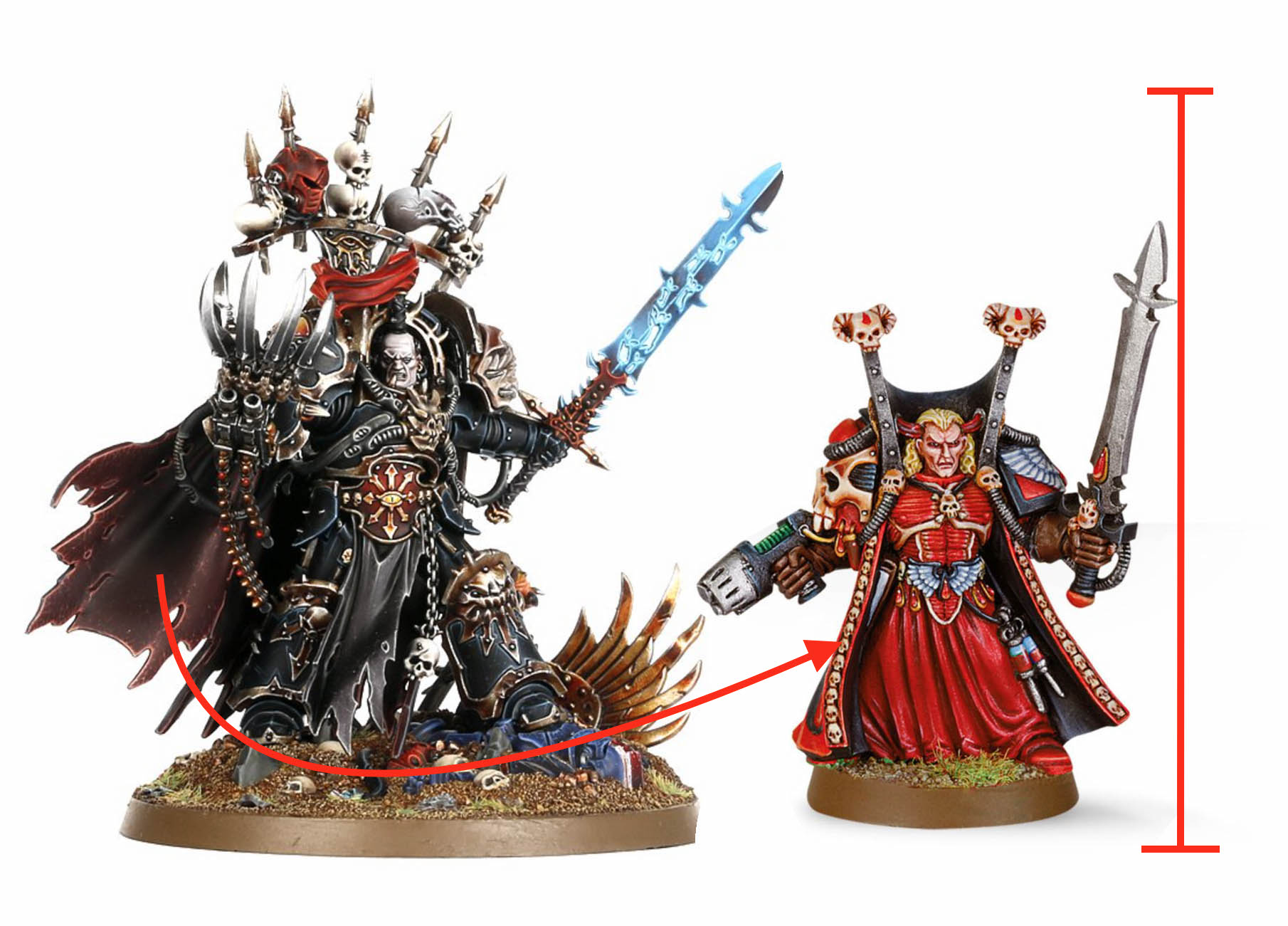 "Wait a minute! Abaddon isn't a Primaris!?" It's true, he's not…but the template is essentially there. Plus Mephiston is PRIMED for a Primaris beefed-up model – he just needs a upsized look. But the real reason we're using Abaddon is because of that epic cape. A Dracula-esque Mephiston with flowing cape, a larger Sanguine Sword, and suitably epic plasma pistol and boom – Primaris Mephy reporting in!
Bonus: Emperor's Champ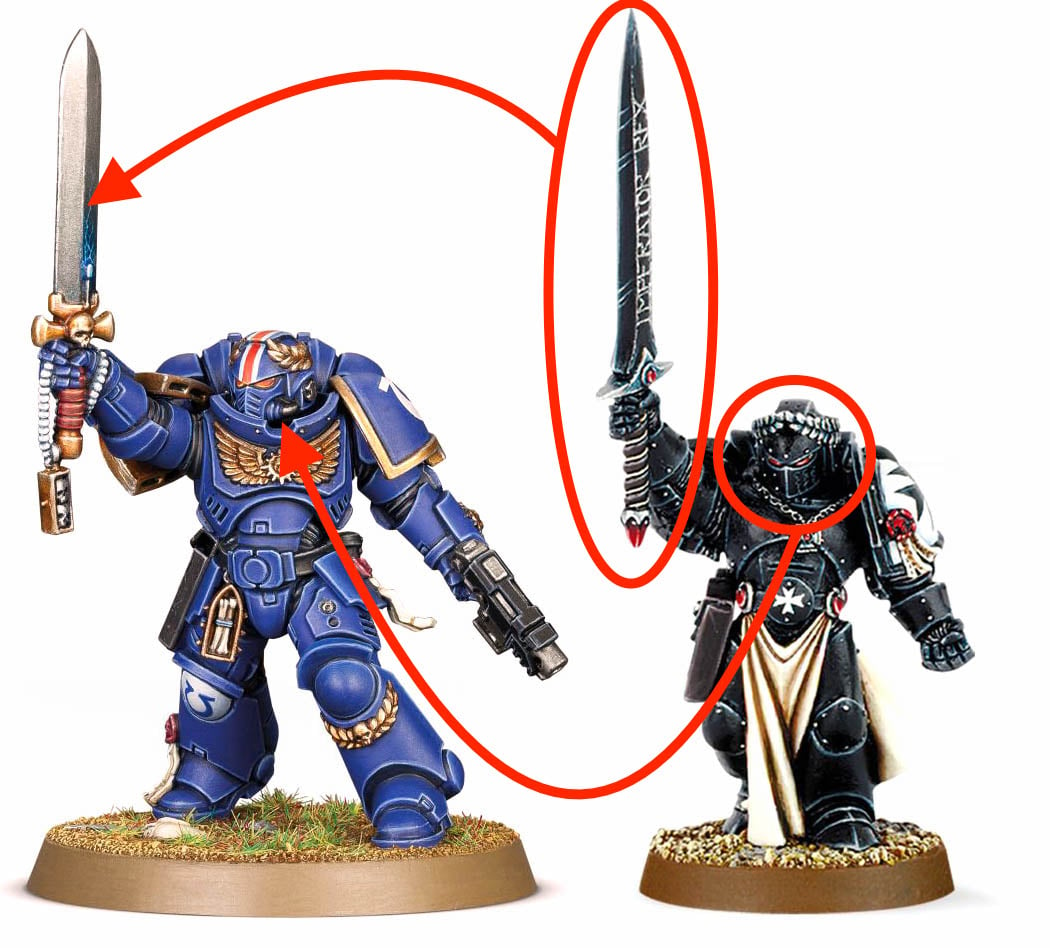 The Black Templar's Emperor's Champ is perhaps the easiest to bring over – not just model-wise, but also lore-wise. Model-wise, just swap the head over and the Champion's Sword onto one of the many, many Primaris Lieutenants. Maybe toss in the tabard, too. In this case, the pose is almost identical as well and we actually LIKE this pose for the champ. Make it happen GW!