D&D and cartoons go together like chocolate and peanut butter; always a good combination. And here are four that prove it.
Yes, Dungeons and Dragons, a game of the imagination, is the perfect fit for an animated world that allows artists to bring to life creations that would just not be possible in our reality. At least not until CGI gets just a little bit better, and cheap enough so that CGI factories can make two or three movies before they go bankrupt because they're not paid enough.
But we're not here today to discuss the shrinking value of labor in an increasingly unsustainable economic system–we're here to talk about cartoons, specifically ones that feature a game close enough to D&D that it'll be recognized but that you won't technically get sued for copyright infringement, proving that if there's one world D&D was made for, it's the animated one.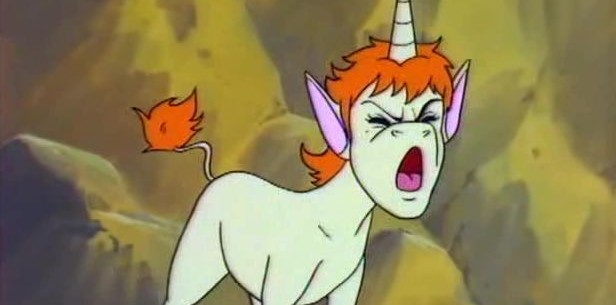 Just don't bring Uni into this.
Dexter's Laboratory: Monsters & Mazes
Monsters and Mazes is a great game that shows off the real secret to being a good DM. Just be like Deedee and you're golden, make it all about the fun your players are having. You don't need melodramatic narration "and you're walking and walking…" all you need is a sense of fun and enjoyment and you're already better than most DMs.
Teen Titans Go: Riding the Dragon
This perfectly prepares you for playing D&D because you will inevitably get magically transported into a realm of wonder and magic, and there will always be someone telling you that you can't enjoy your fun because the rules say you can't. Whatever you do, don't keep playing the wrong way or you will be forced to learn a valuable lesson about friendship (namely that if you insist everyone plays the way you think they should, you'll lose yours).
Gravity Falls: Dungeons Dungeons and More Dungeons
Sometimes, all you really gotta do is roll that natural 20. Or 38. The dice don't lie–whatever BS rules you have in place, if there's one thing the world respects more than anything else, it's rolling the highest number on a given die.
Regular Show: The Realm of Darthon
If you need to settle your disputes, sometimes you gotta play D&D so hard the other person has to go lie down for a while.
What about you–what's your favorite instance of D&D in an animated world?