Games Workshop is showing off all the contents of the upcoming battle box "Blood of the Phoenix" – some check out the sprues!
The Psychic Awakening is upon us and Games Workshop has shown off all the new contents for the battle box that pits the Aeldari against each other – it's the Craftworld forces led by Jain Zar vs the Drukhari forces of Drahzar!
What's In The Box?!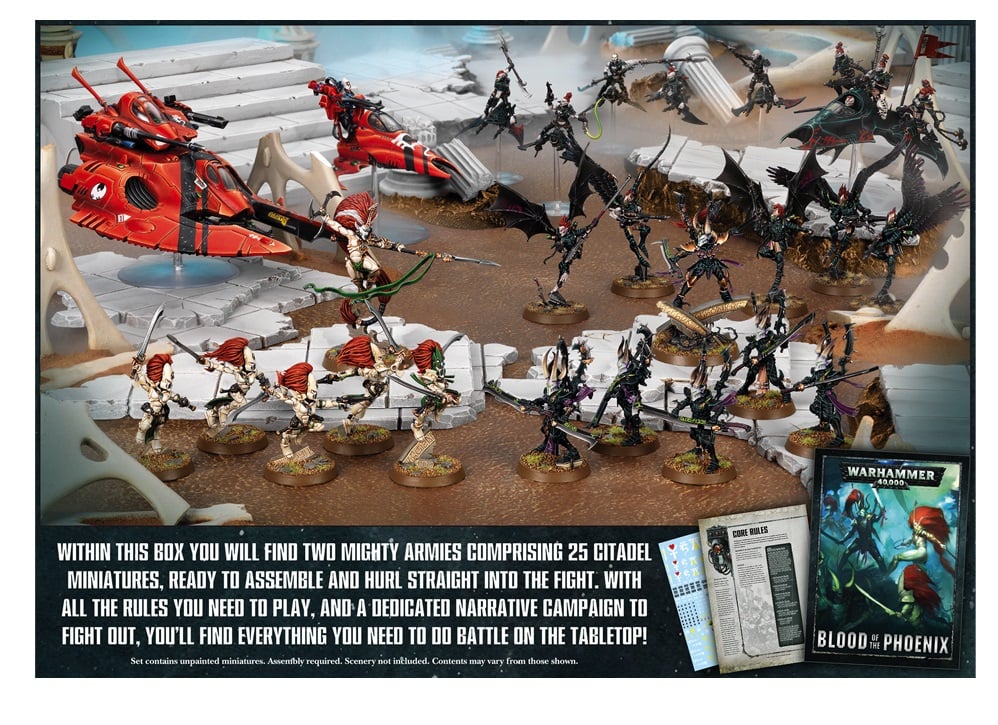 In the box will be 25 miniatures:
Wave Serpent
Vyper
5x Howling Banshees
Jain Zar
Venom
5x Scourges
5x Hellions
5x Incubi
Drahzar
That is a LOT of plastic in one box! You'll also get a Campaign book with all the relevant rules and a transfer sheet, too:
On To The Models
And now for what you REALLY want to see – the Models!
Based on the looks of these sprues, I wouldn't be surprised if we end up with a new Howling Banshee Box and a Jain Zar clam pack later on down the line.
The same can be said about the new Incubi and Drazhar models as well. Oh and in case you were wondering, yes the rest of the sprues are the full kits – check out the Scourges and Hellions: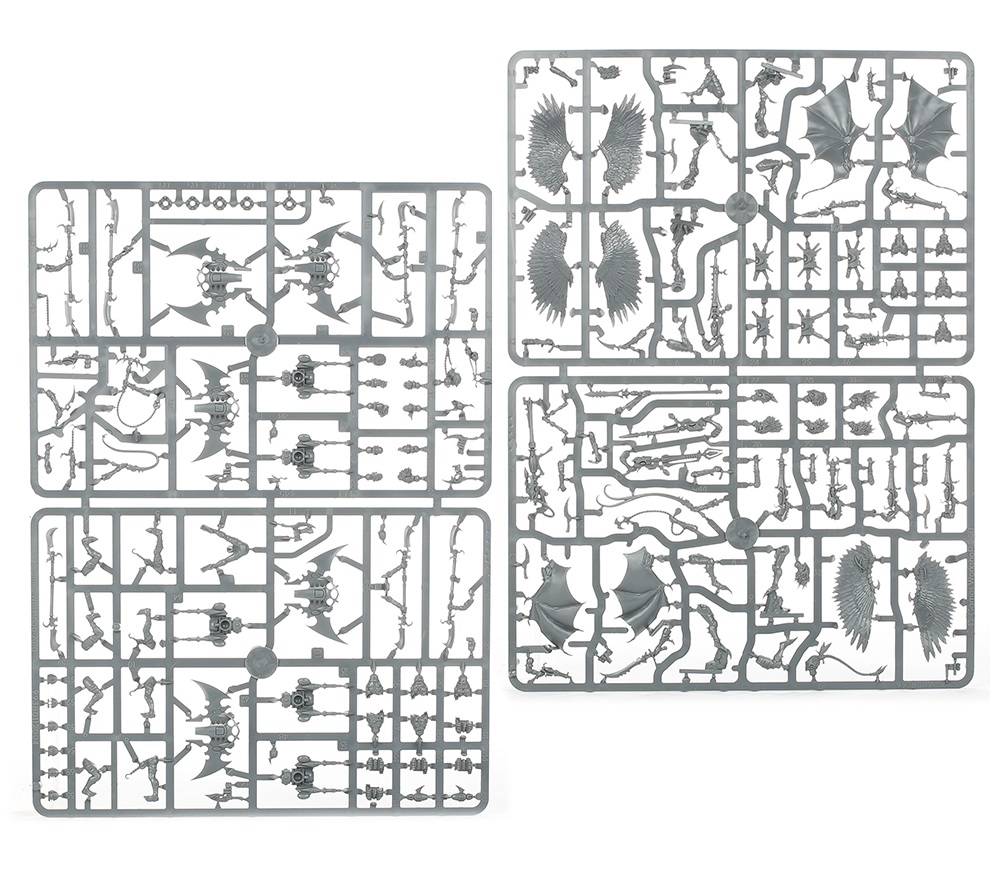 Those are the same ones from their respective boxes also. This boxed set will be your first chance at those new models – so if you want them, get ready to pre-order them this weekend from Games Workshop!
The Phoenix Rises this weekend!