The Rumormill is dumping the rest of the releases for the year for AoS – checkout the major players coming to town!
We all know the Ossiarch Bonereapers are getting a couple more releases early Novemeber and now the Rumormill is dumping those PLUS some goodies for Slaves to Darkness in December. Check this out.
Note: These are listed as RUMORS. Standard Salt Warnings Apply.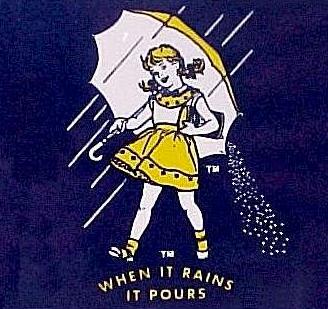 Ossiarch Bonereaper Releases: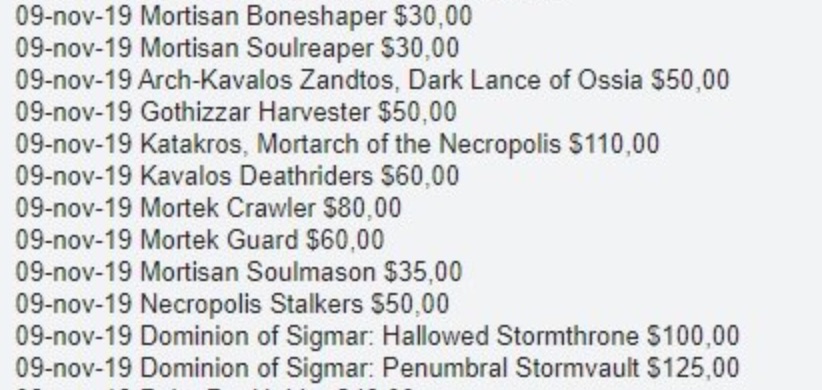 Slaves To Darkness Releases: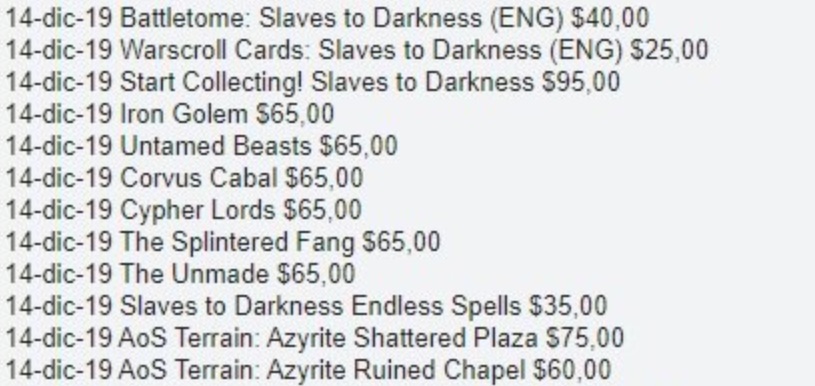 The Breakdown
Here come the Ossiarch Bonereapers with 10 listed kits for Novemeber 9th. Remember that these releases don't include the items going up for pre-order this weekend (like their book or Endless Spells). Many of these kits are also dual kits as well. For example Arch-Kavalos Zandtos can be created as himself or a "generic" Kavalos model: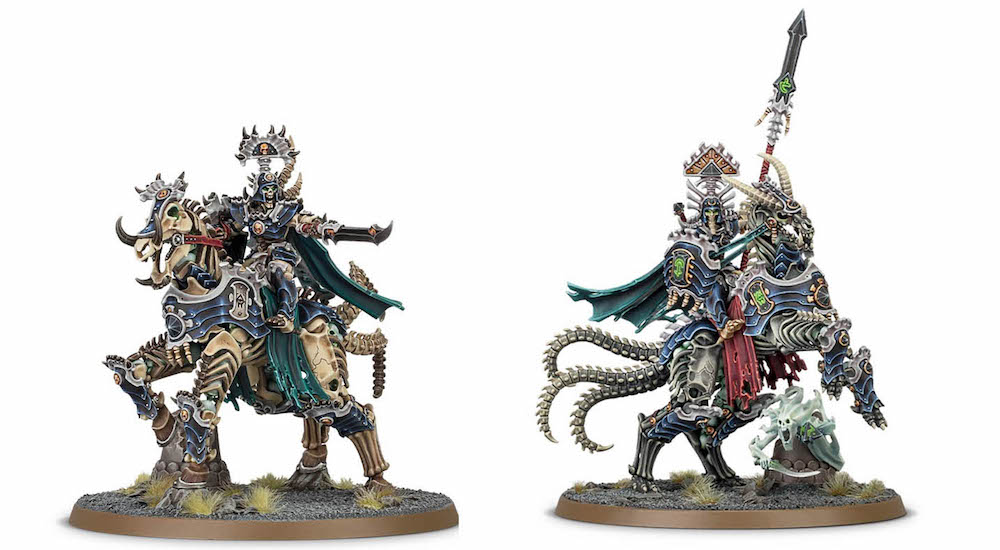 Also note that the Dominion of Sigmar is getting either releases of previous kits or new bundles. Personally, I think that the Dominion of Sigmar Terrain is functionally some of the best Terrain GW has made. It's sturdy, simple, and you can actually have models interact with it (ie, stand on it without falling over). It's also surprisingly versitile and modular.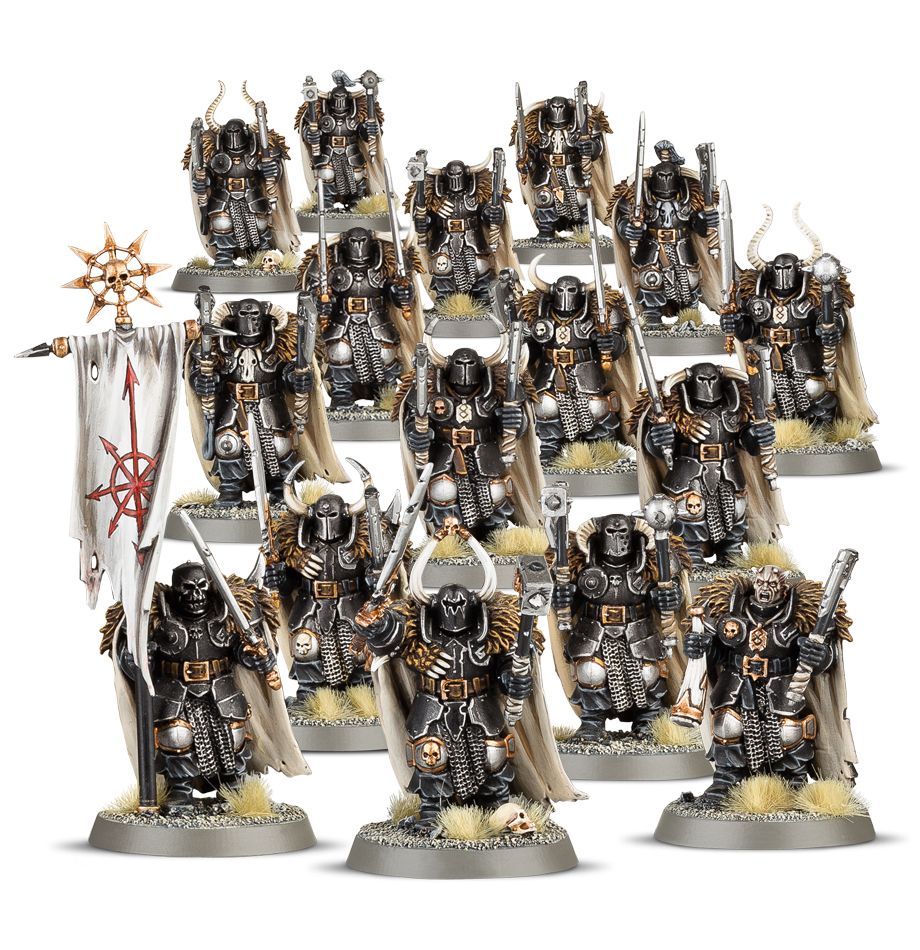 As for the Slaves to Darkness, it appears that they are getting a new Battletome (cheers!), a new Start Collecting! Box (or maybe a repackaging), warscroll cards, and perhaps most importantly, Endless Spells! All of the remaining Warcry Warbands also appear to be getting new boxes as well. Furthermore, more Azyrite Terrain.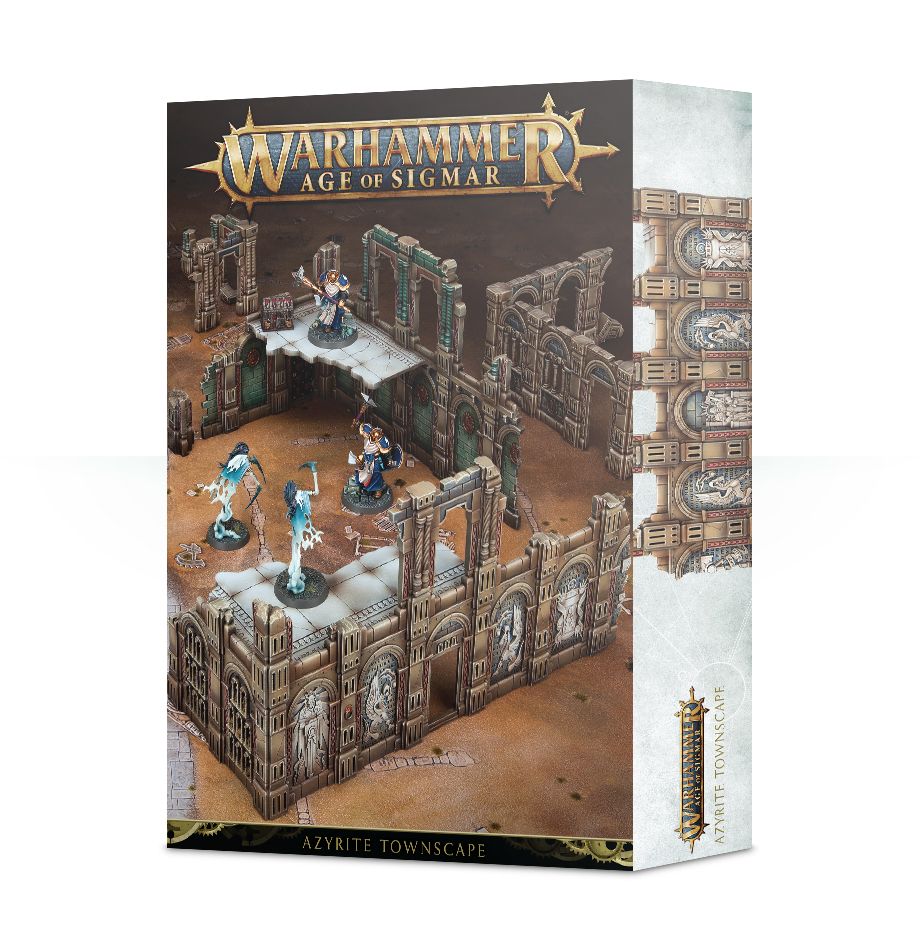 Again, this stuff is functional and very useful for your games of AoS. So I'm curious to see what else they will have in store.
It's going to be Ogors, Bonereapers, and Chaos for AoS – Have at it folks!