The next few weeks are packed full of new D&D releases. Get ready for the weekend with a look at what's coming out.
Alright folks, with the release dates of a few exciting books coming up just around the corner, here's your roundup of everything coming out for D&D in the next month and a half. We've got Mad Scientists of two different flavors, Tiamat's special cult, and a guide to Dungeons and Tombs for the younger adventurers in your life. Let's take a look at what's about to come out.
via Wizards of the Coast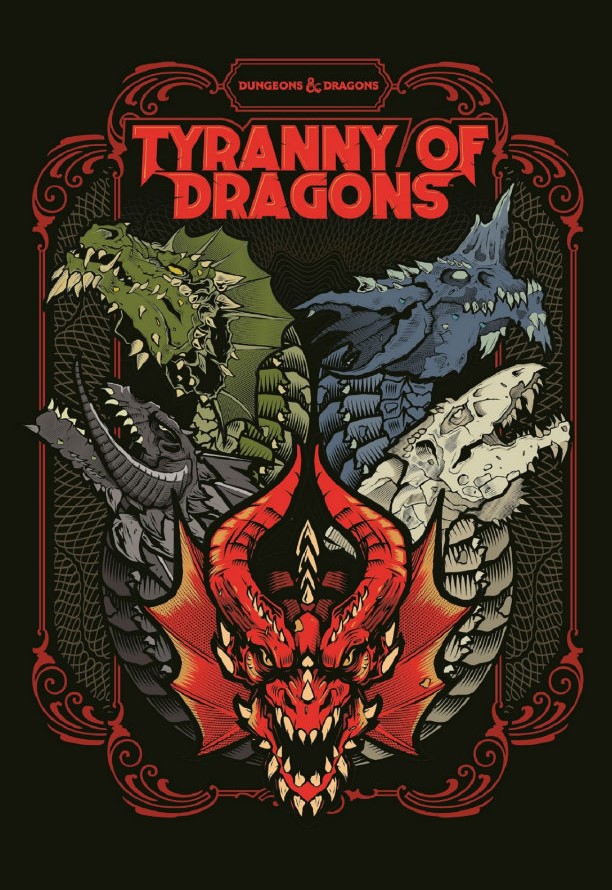 Avert the cataclysmic return of Tiamat in this adventure for the world's greatest roleplaying game.

In an audacious bid for power, the Cult of the Dragon leads the charge in an unholy campaign to bring Tiamat back to Faerûn. Alongside their dragon allies and the Red Wizards of Thay, they sweep from town to town, laying waste to all those who oppose them and gathering a hoard of riches for their dread queen.

The threat of annihilation has become so dire that groups as disparate as the Harpers and Zhentarim are banding together to fight the cult. The heroes must succeed, or Faerûn will succumb to draconic tyranny. In the end, the world will never be the same.

FEATURES
Two adventures (Hoard of the Dragon Queen and The Rise of Tiamat) are bound together with a fresh new cover with spectacular art by Hydro74.

Features concept art providing insight into the creative process when crafting this fantastical adventure.

Complete with errata and a reworked opening chapter.
This is the reworked collection of the first two adventure paths for D&D 5th Edition into a single big module. Things to get excited about include the updated rules (with errata) and a new opening chapter that reflects the sensibilities of 5th Edition as it's changed over the last few years. You better believe we'll be comparing the two when this comes out.
Eberron: Rising from the Last War –
$49.95

(November 19)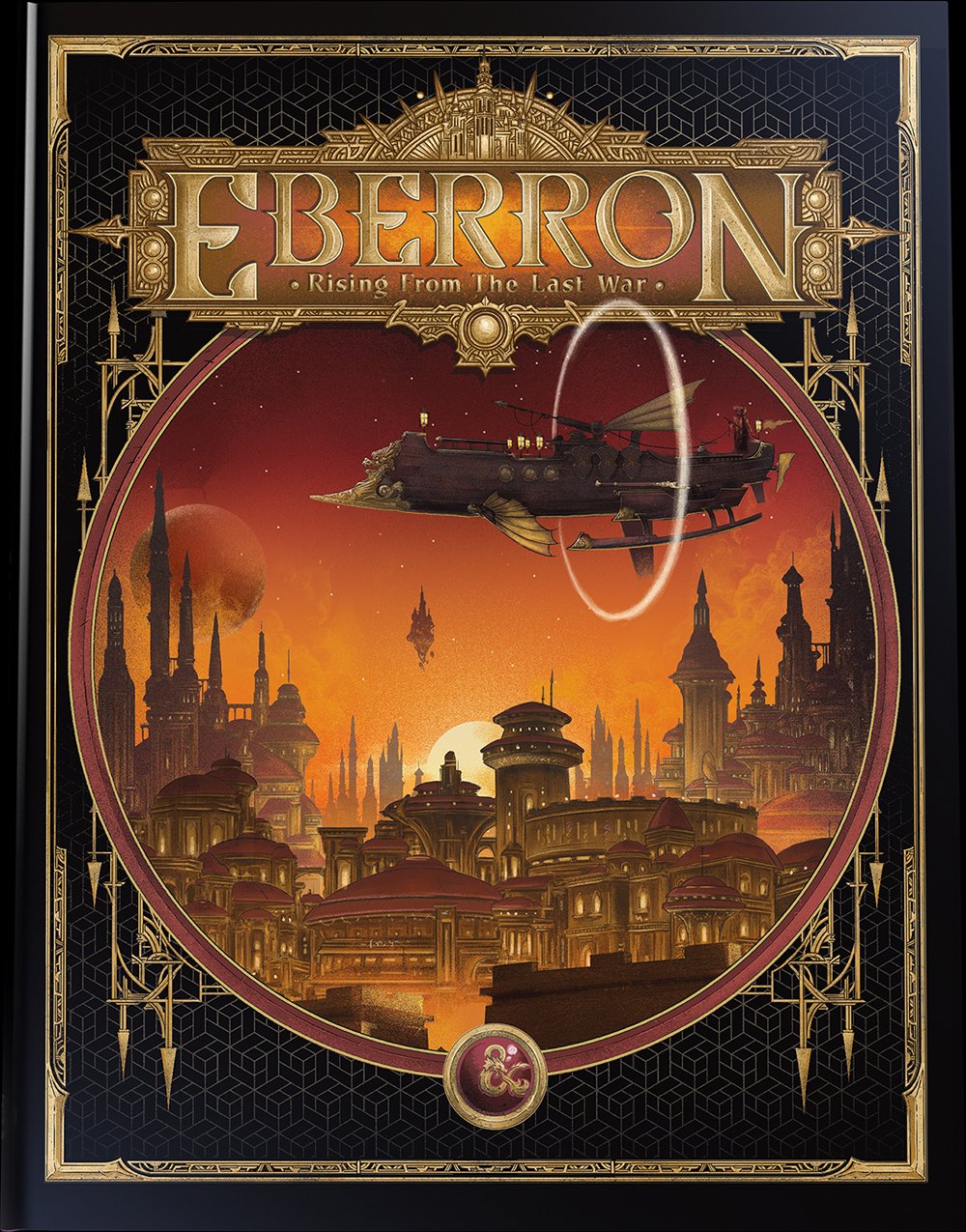 Explore the lands of Eberron in this campaign sourcebook for the world's greatest roleplaying game.

This book provides everything players and Dungeon Masters need to play Dungeons & Dragons in Eberron—a war-torn world filled with magic-fueled technology, airships and lightning trains, where noir-inspired mystery meets swashbuckling adventure. Will Eberron enter a prosperous new age, or will the shadow of war descend once again?
Meld magic and invention to craft objects of wonder as an artificer—the first official class to be released for fifth edition D&D since the Player's Handbook.

Enter the world of Eberron in a 1st-level adventure set in Sharn, the City of Towers

Dive straight into your pulp adventures with easy-to-use locations, complete with maps of train cars, battle-scarred fortresses, and fallen warforged colossi.

Explore Sharn, a city of skyscrapers, airships, and intrigue and a crossroads for the world's war-ravaged peoples.

Flesh out your characters with a new D&D game element called a group patron—a background for your whole party.

Explore 16 new race/subrace options including dragonmarks, which magically transform certain members of the races in the Player's Handbook.

Confront horrific monsters born from the world's devastating wars.

Prepare to venture into the Mournland, a mist-cloaked, corpse-littered land twisted by magic.
The first campaign sourcebook for a non-Forgotten Realms setting in 5th Edition is reason enough to be excited. Then layer in the magitech power of Eberron and the pulpy adventure that it fosters, and November is going to be a ton of fun, folks.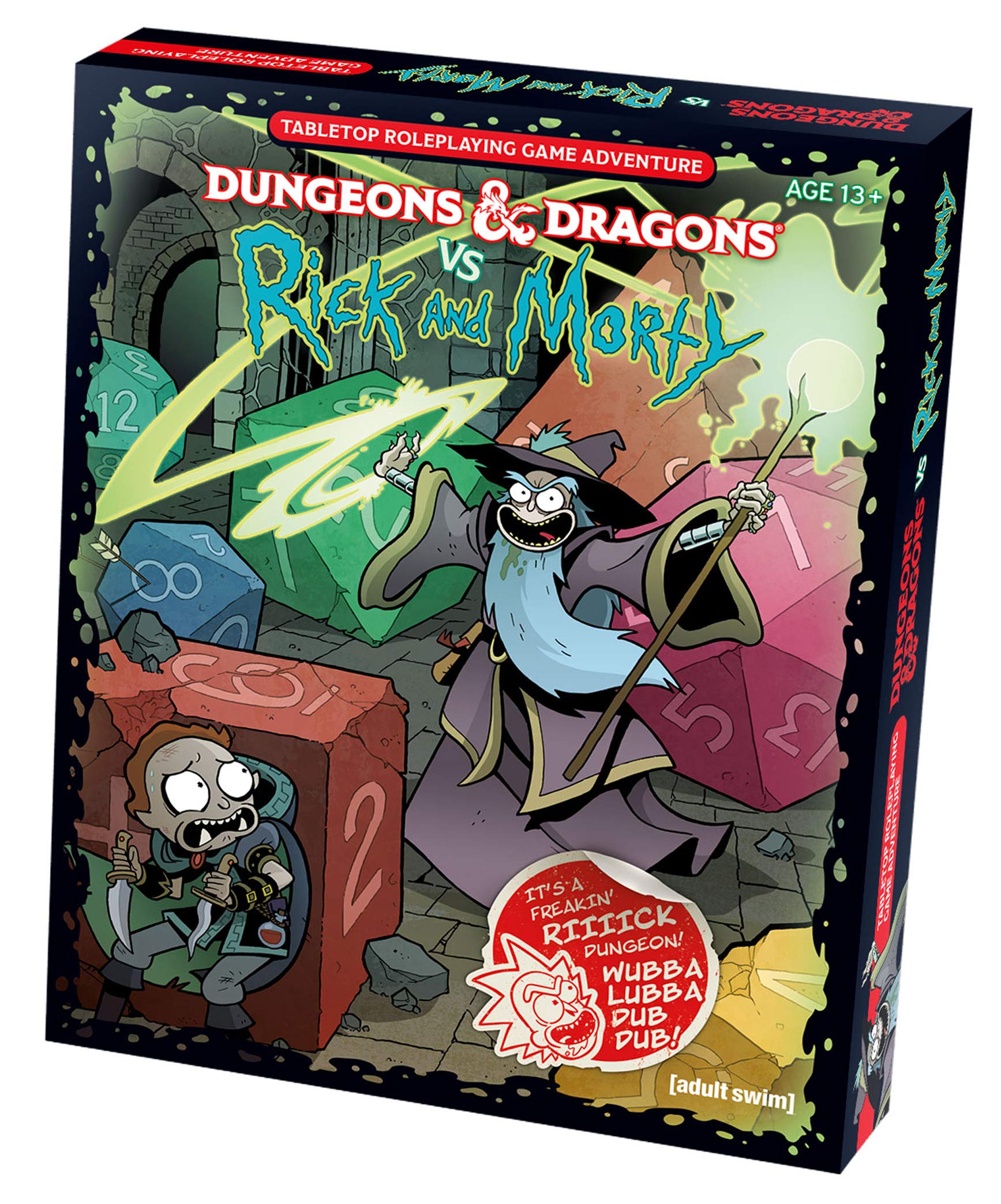 The world's greatest roleplaying game meets television's most dysfunctional family! What could possibly go wrong? Coming this fall, D&D has partnered with Adult Swim to bring this boxed set blending the world of Dungeons & Dragons with the mad narcissistic genius of Rick Sanchez's power-gaming sensibilities, and it includes everything a Dungeon Master needs to channel their inner mad scientist and run a rickrolling adventure for up to 5 players, levels 1 to 3.
If you want to run one of those sessions where you end up catapulting gelatinous cubes at the mayor of a town because of a very good reason that doesn't make a lot of sense when you start describing it through, or just want to give your players an outlet for playing bird people and getting away with saying wubba lubba dub dub, then hey gubba nub nub doh rah kah, friend.
We know a little more about this one–much like the Stranger Things set, this is another Essentials-esque starter box that's aimed at hooking new players in with one of the greatest crossovers since the Jetsons met the Flintstones.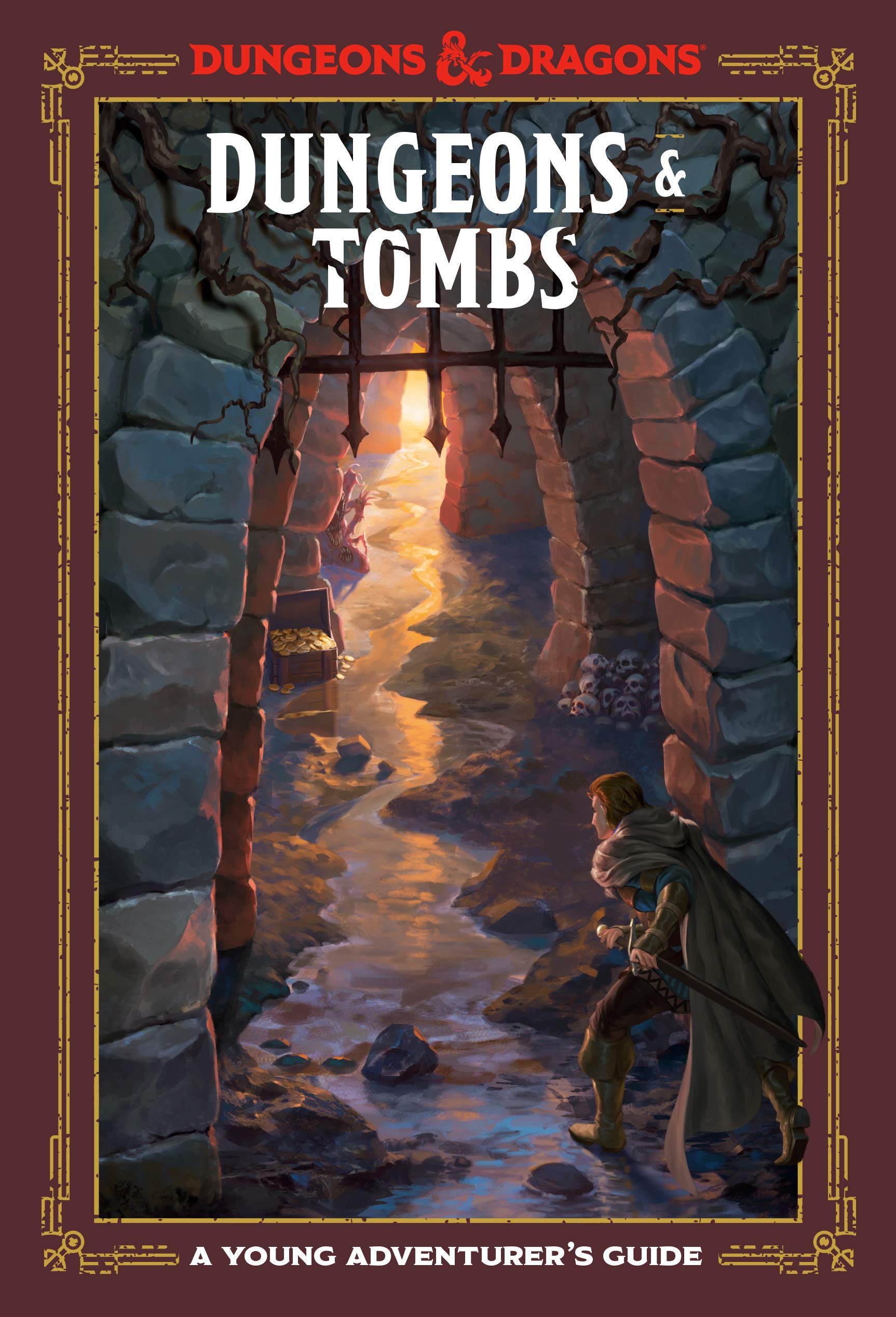 This introductory guide to Dungeons & Dragons provides an immersive illustrated primer to the prisons, castles, traps, and labyrinths where players find adventure in D&D.

In this illustrated guide for new players, you'll be transported to the mystical and magical worlds of Dungeons & Dragons and given a one-of-a-kind course on the dungeons and deathtraps for which the game (and all its iterations) is known.

Featuring maps, cutaway illustrations, and fun insights that show would-be adventurers how to travel and survive in these fantastical settings, along with original illustrations and archival images, the book shines a spotlight down the dark, foreboding corners of the most infamous locations in the worlds of D&D. The perfect jumping-on point for young fans of fantasy looking to give D&D a try, the book also features prompts to encourage creative problem-solving skills in the dangerous situations you may find yourself in when on D&D adventures.
The Young Adventurer's Guides are some of the best D&D supplements out there right now. You won't find more characterful books out there that communicate what makes the game a ton of fun and frame it in a way that's great for younger readers and people who haven't lost that sense of wonder at the game.
Happy Adventuring!