Daniel Craig dons a classic tuxedo for the movie's first poster – his last time in the role of James Bond.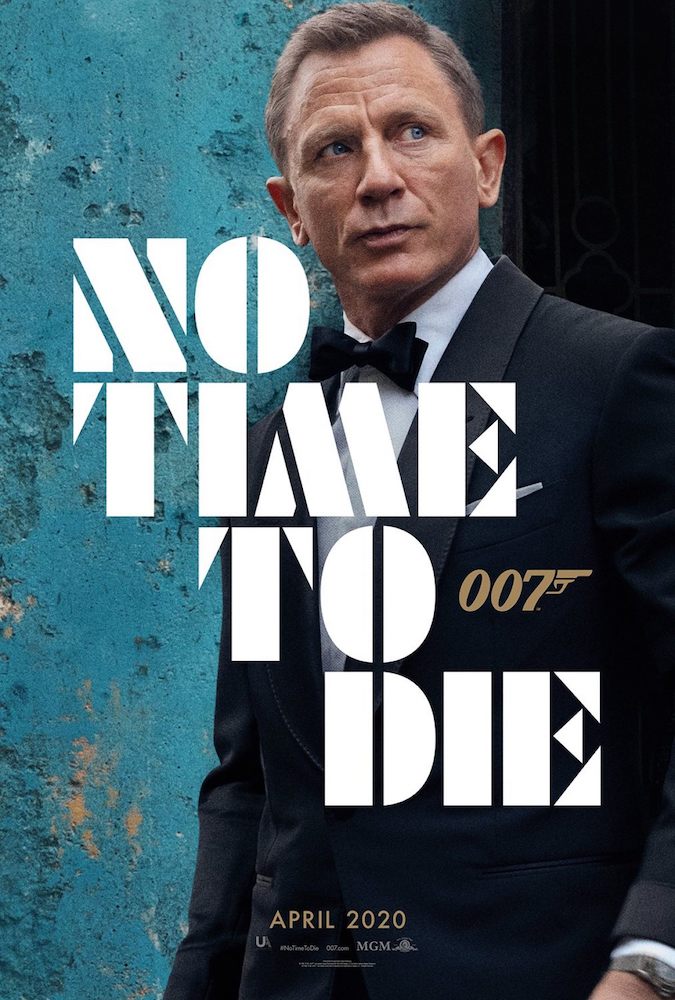 The project lurched out of the gate, but I'm optimistic we'll be getting a par for the course Bond movie. It started with director Danny Boyle dropping out because he didn't want to be pigeon holed into a franchise, star Daniel Craig requiring surgery after an injury on set, and an uncontrolled explosion damaged part of Pinewood studios during filming.
The footage the studio has shared so far looks like it fits the look and feel of the franchise perfectly. Hopefully we'll be getting a proper trailer soon.
This will be Daniel Craig's last time as James Bond on the big screen. Rami Malek is taking his first turn as a Bond villain, which I'm totally down for. We'll be seeing some familiar faces – Jeffrey Wright returns as US agent Felix Leiter, Ralph Fiennes as M, Naomie Harris as Moneypenny, Léa Seydoux as Madeleine Swann, and Ben Whishaw as Q. Cary Joji Fukunaga is directing.
What's going to be really interesting is what happens with the franchise after this movie. Lashana Lynch is taking up the 007 mantle as a totally new character, not a replacement or swap. Not much is known about the role right now, or how her inclusion will affect James Bond in the franchise. Executive producer Barbara Broccoli has stated that Bond will remain male…
"He's a male character. He was written as a male and I think he'll probably stay as a male. We don't have to turn male characters into women. Let's just create more female characters and make the story fit those female characters."
I think that's a pretty solid statement that should calm folks down a bit. Exploring new avenues is good for franchises. Lynch was great as Maria Rambeau in Captain Marvel, and she'll have a chance to show her chops in No Time to Die.
No Time to Die is set to be released in the UK on April 3rd 2020 and April 8th 2020 worldwide.