Come check out what's new this week from Privateer Press. We've got Infernal Masters and new heroes for Riot Quest, take a look!
Two new Infernal Masters take the battlefield this week, ready to bring the dark power of the Infernals to bear on your opponents, while in a distant, alternate future, a new trio of Riot Quest heroes gets ready to take the stage. There's a bunch of new stuff out this week, so let's dive right in.
via Privateer Press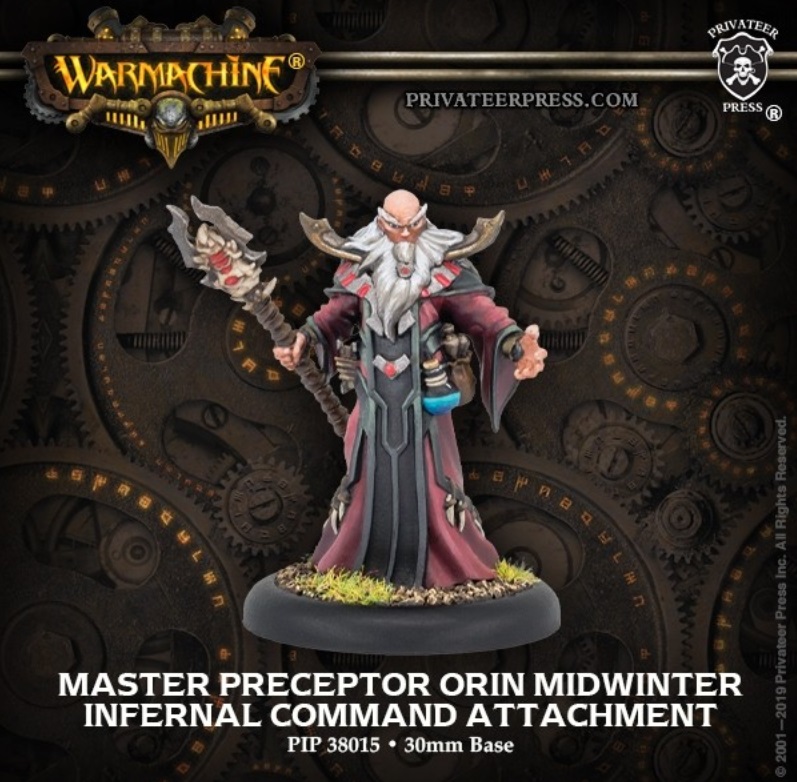 Orin Midwinter is a man who has gone through several transformations in his checkered past. Some people seem destined to lead, others to serve, and Midwinter has always felt driven to assist those in power. Perhaps it was inevitable that he would become one of the most influential secret infernalists in western Immoren, playing a key role in the great invasion. He has earned a special place of power and influence among the infernalist cultists, collaborating with the infernal masters. In doing so, he has earned the unending enmity of the rest of humanity.
Zaateroth is a fell master of tremendous intellect and will, an entity whose very appearance can overwhelm lesser minds, forcing them to their knees. She possesses an aura of alien grace and majesty that is both cold and terrifying. It is no wonder that in ancient times, those who witnessed Zaateroth thought her a dark goddess, and in occult texts, she is described as a personification of death and decay. At her least touch, corporeal forms begin to lose coherence, falling to ruin as if left to age for a thousand years. Shadows move about her like specters, and in these shadows is the essence of the Outer Abyss.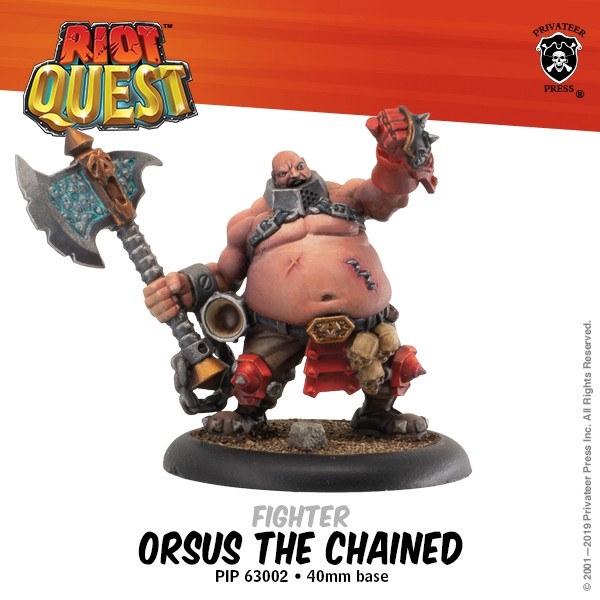 The most infamous warcaster to ravage the Iron Kingdoms, Khador's Orsus Zoktavir lost his mind when Lola, his beloved battle axe, was destroyed in battle. Unable to lead, Orsus was stripped of his station and for his remaining days was sentenced to serve as one of the Empire's notorious doom reavers—penitent criminals chained to the arcane weapons that drive them into a berserker rage in battle. With his nation in shambles, Orsus now offers his formidable combat skills to fortune hunters while secretly on a quest to recover his long-lost Lola.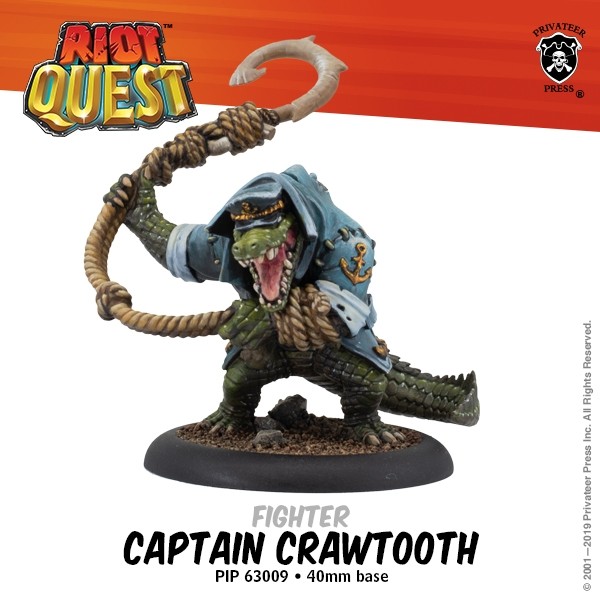 Captain Crawtooth is my friend.
He could be your friend, too,
if only you would understand
that Gatormen have feelings, too.
Captain Crawtooth: He has feelings, too!
(More like hunger pangs and a taste for human flesh!)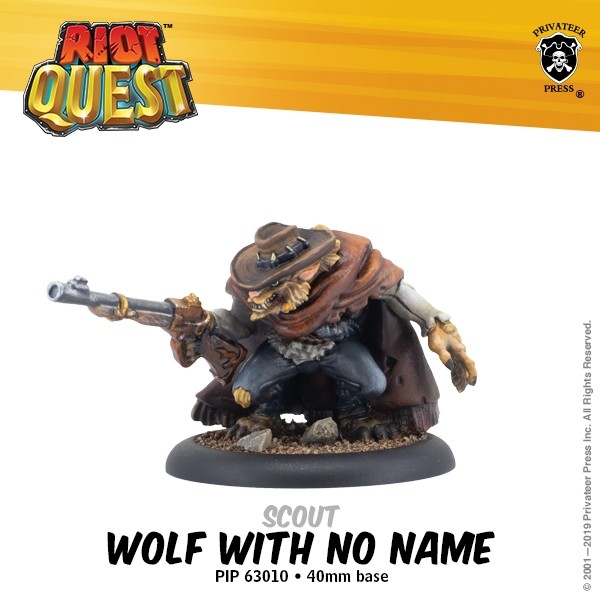 For a fistful of crowns, The Wolf with No Name will join your crew. He's a beast of few words, but for a few crowns more, he'll happily take on whatever your rivals throw at him—good, bad, or ugly!