Boys and girls of ev'ry age, wouldn't you like to see something strange? Not a town of Halloween, but a trading card game!
Going to school during the 2000's, I was friends with the goths and punks. Ergo, I was surrounded by Invader Zim, Foamy the Squirrel and The Nightmare Before Christmas. Even though I look back on those days with an uncomfortable mix of cringe and nostalgia (crinstalgia), I maintain Nightmare Before Christmas is a good movie and definitely worth a watch today.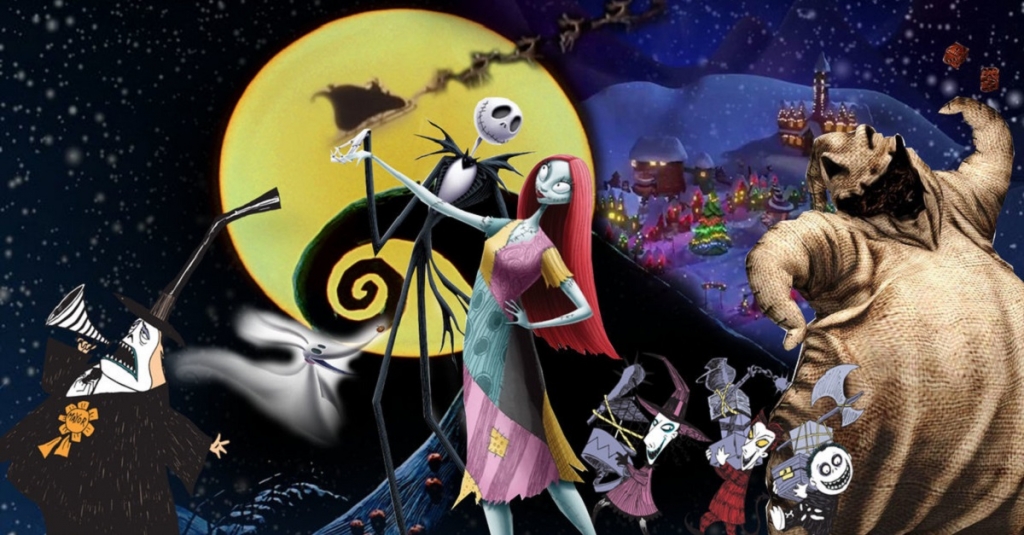 "RAWR XD" means "kidnap the sandy claws" in dinosaur
With All Hallows Eve on the morrow, we're taking a look at the TCG based on the movie, which was released in 2005; a very timely 12 years after the movie came out.
Gameplay
The Nightmare Before Christmas TCG (TNBCTCG) is a competitive card game with hand management and tableau building mechanics. The goal of each player is to build the most scariest Halloweentown.
On their turns, players will lay down Locale cards, which each have a unique Function.

Some are starting Locales and dictate your starting hand size
The functions of Locales can only be activated if they are scary enough. Monsters are scary.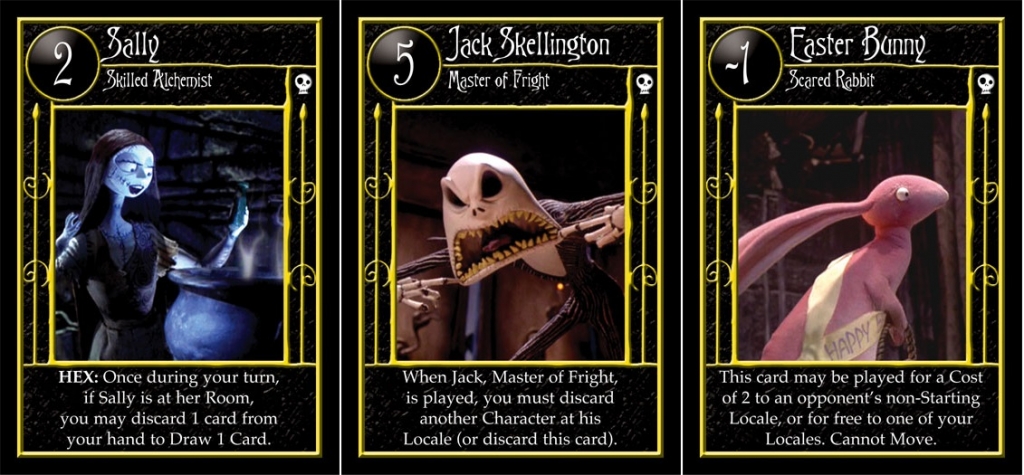 Characters are played at each of your Locales, while they are there, they add their Scare Points to the Locale. If the Locale has enough Scare Points (as listed in the upper left), its Function can be used.
To play a card, players need Pumpkin Points, which are gained mostly through your Locales. In addition to Characters and Locales, players can play Creations and Surprises. Creations stay in play and do fun stuff, while Surprises are one-time effects.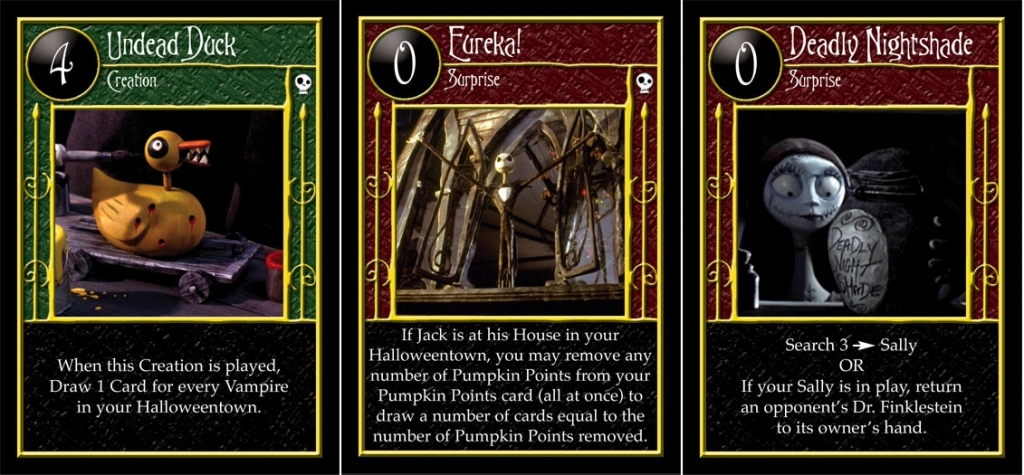 Locales, Characters and Creations all stay in play and add to a player's Scare Point total. The game ends after 12 turns (12 days till Christmas!) and whichever player has the scariest Town (the most Scare Points) wins and gets to take over Christmas this year!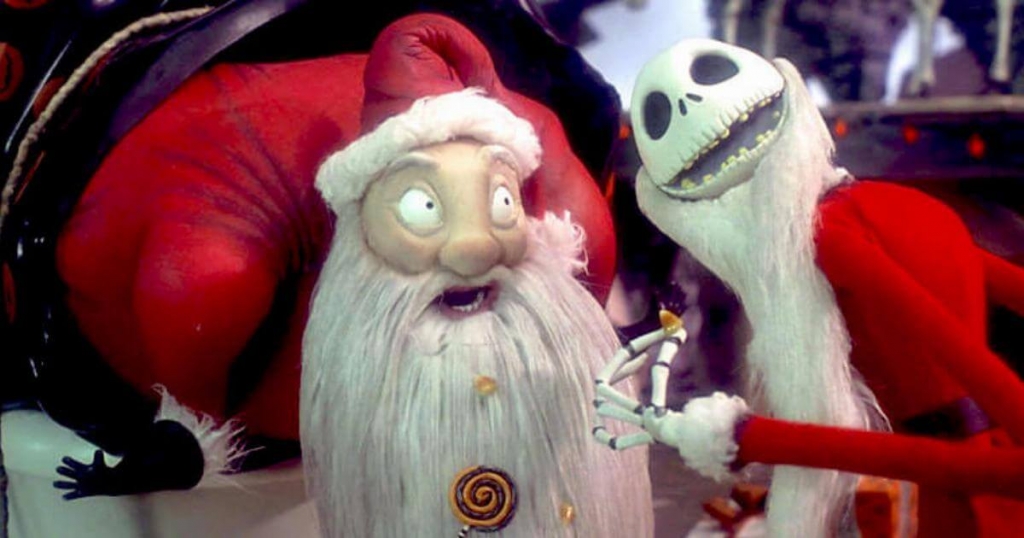 Final Thoughts
TNBCTCG is definitely a pretty simple game compared to some others out there. But it still is a fully fleshed out TCG with plenty of the gameplay elements you'd expect: booster packs, rare cards, and additional sets. Unfortunately, the game was nixxed after its first expansion set, Christmas Town. There was a planned second expansion, The Real World, but it never made it there.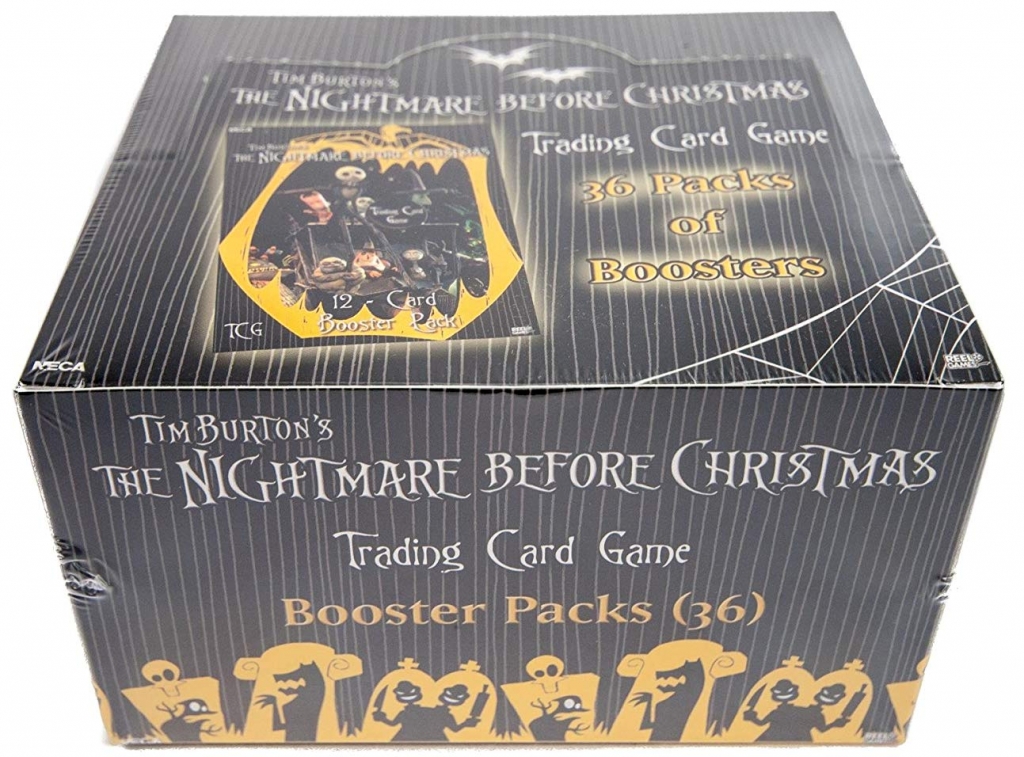 Considering there are only about 280 cards in total, and a booster box of 36 packs only runs $30 on Amazon, it shouldn't be too hard to get a complete set to play with friends. I'm considering it myself, actually. Then maybe omg my crush will let me doubles Paranoia Survivor with her XD. I would squee so hard!!!1!!!1!!!!
Rawr! XD