Epic Sized games are coming back to X-Wing and we're taking a look at one of the new scenarios!
Small squad skirmishes are one thing…but coming soon to X-Wing are the big MASSIVE battles between ships of all sizes. The Epic Battles expansion is adding a host of new rules to the game including flying in formation, new mechanics, new objectives, and 11 new scenarios to play around in. Today, we're focusing in on the new "Cover The Evacuation" scenario.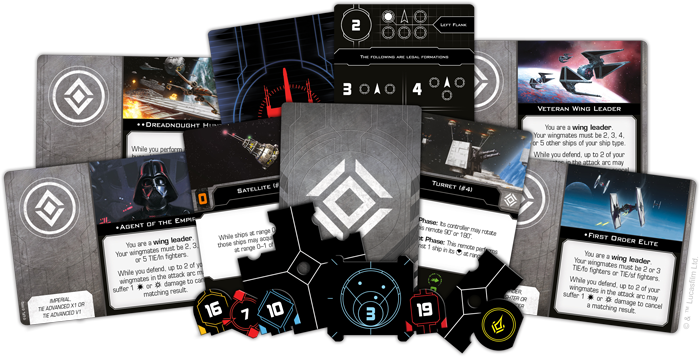 "In the "Cover the Evacuation" scenario, three transport vessels attempt to plot a jump to hyperspace as an attacking force approaches. Each team is composed of one to three players, with one side playing as the defenders, hoping to buy time for the vulnerable transports to escape, while the other side becomes the attackers hoping to destroy them."
To Star Wars fans, I sure hope this scenario sound familiar. To X-Wing Players, this one should also excite you for even more reasons. For starters – the game sizes are double the length than what you're used to! You'll be playing on a 6′ x 3′ tabletop for this one.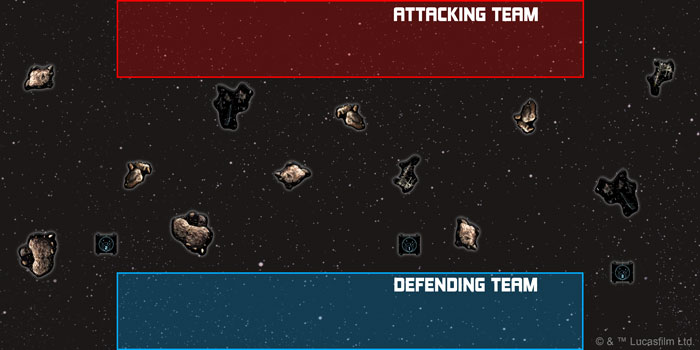 Now, there is a lot of space junk on this table which is one of the reasons these transports can't just make the jump to hyperspace. Fortunately for them, these transports are sporting more than just thick armor for the trip.
"…every shuttle is better at evading attacks when it has an escort. These remote shuttles add an evade to their defenses while a friendly ship is in the attack arc, helping them shrug off some of the attacks headed their way."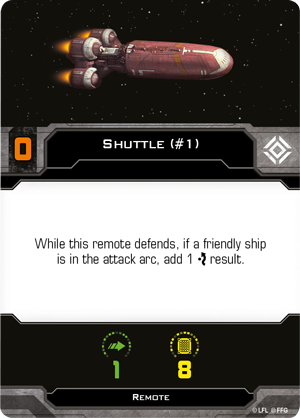 The Shuttles will make the jump to hyperspace once they collect 3 objective tokens. The defenders score 25 objective points per objective token! You add those points to the standard scoring at the end of the game. On the other side, the attackers score those objective tokens after the shuttles are destroyed.
One other big change is the SIZE of these games. Players will have 500 points to create their fleets! That's more than double the standard game size which is perfect if you want to include the new Huge Ships from the Conversion pack or other Expansions.
This is just one of the 11 scenarios you'll have access to in the Epic Battles Expansion. Get ready to duke it out in some of the most cinematic battles of X-Wing ever!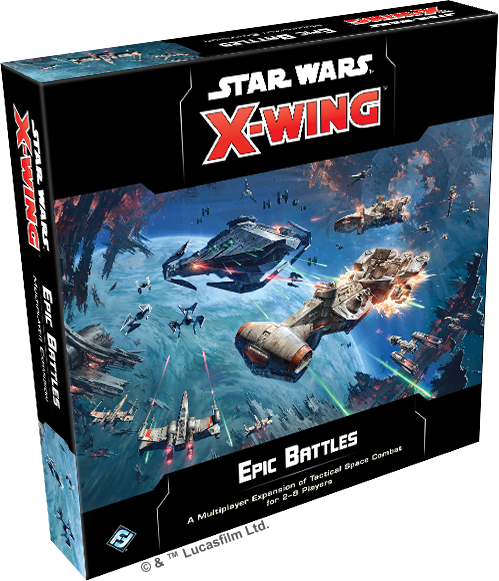 500 point games. 6′ x 3′ play area. Completely new scenarios to play. All coming in Q4 of this year!