Are the Battleforces worth the price of admission? Yes – but what is the real value? Let's do some math and find out!
The Games Workshop Battleforce Boxes have been announced officially and we've gotten to take a closer look at the contents. We've also gotten a look at some leaked pricing and based on those numbers (which aren't official yet) we are going to see what the discounts and end up being for each box. So let's dive in!
Note: The Pricing for the Battleforces listed is not 100% confirmed and is subject to change. The units inside will have their pricing based off the US Games Workshop website pricing.
Warhammer 40,000 Battleforces:
Blood Angels – Crimson Spear Strike Force – $185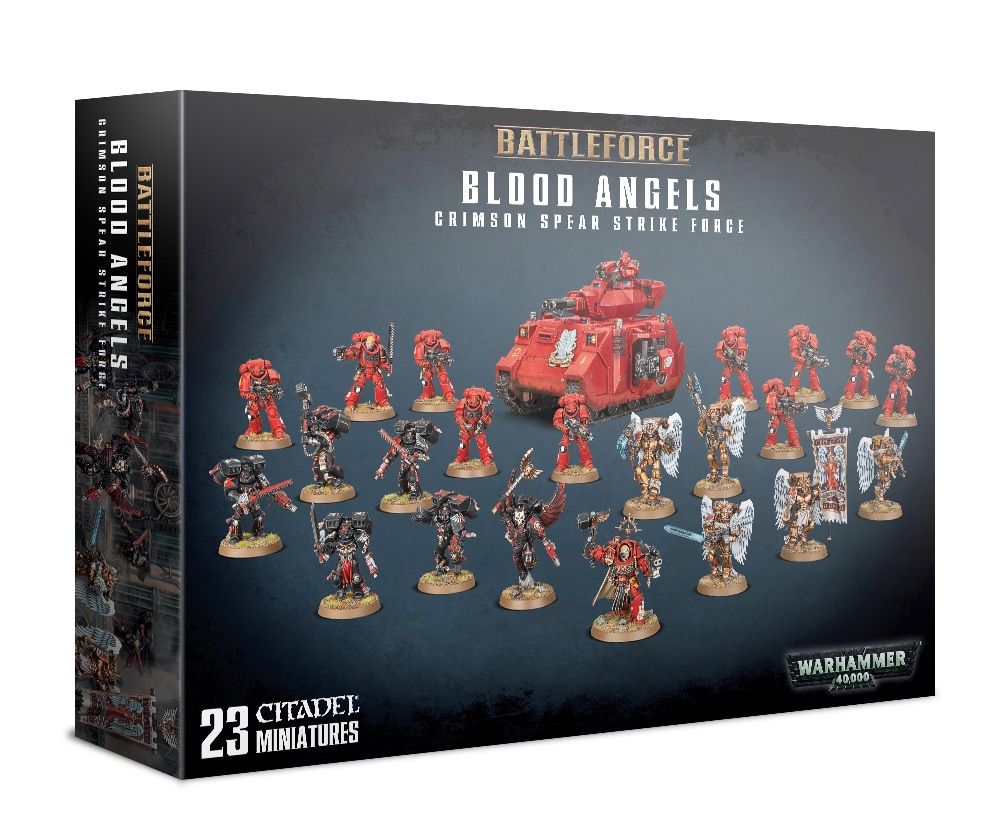 Blood Angels Chaplain With Jump Pack $33
Blood Angels Captain In Terminator Armour $33
Blood Angels Primaris Upgrades $12.50
Total MSRP: $273.50
Total Savings: $88.50
Space Wolves – Talons of Morkai –
$170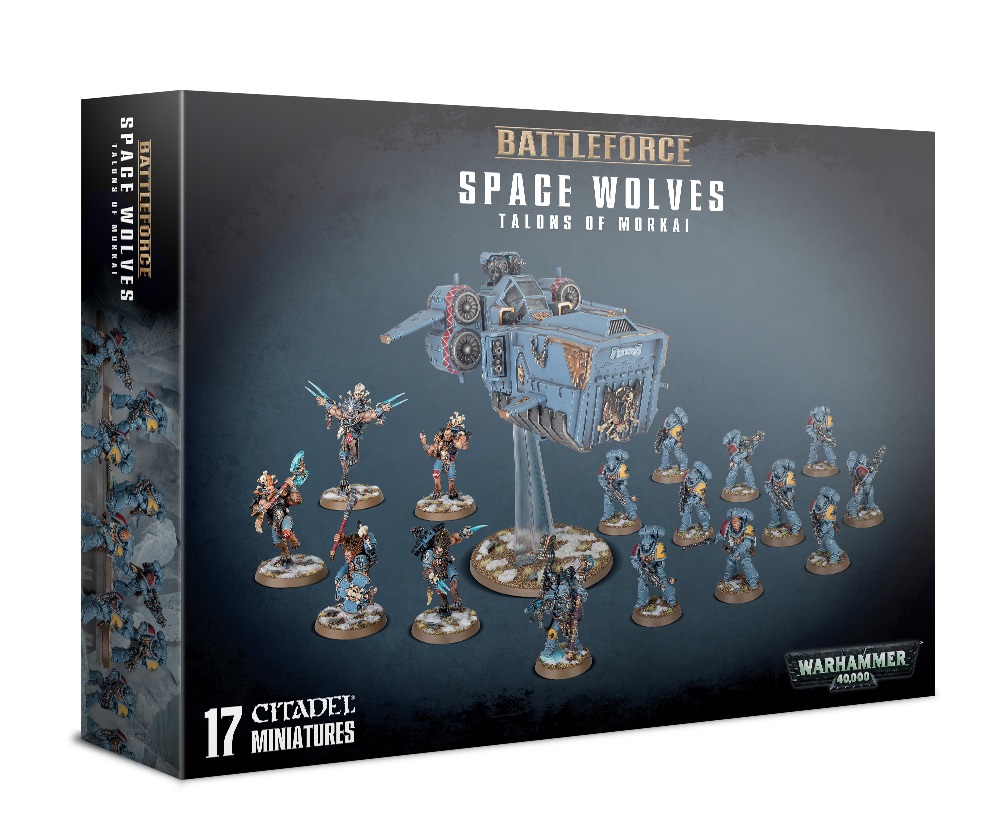 Space Wolves Primaris Upgrades $12.50 (?) – The shoulder pads look like they are from the Upgrade Sprue, but no special weapons are on display.
Total MSRP: $243.50
Total Savings: $73.50
Chaos Space Marines – Vengeance Warband – $170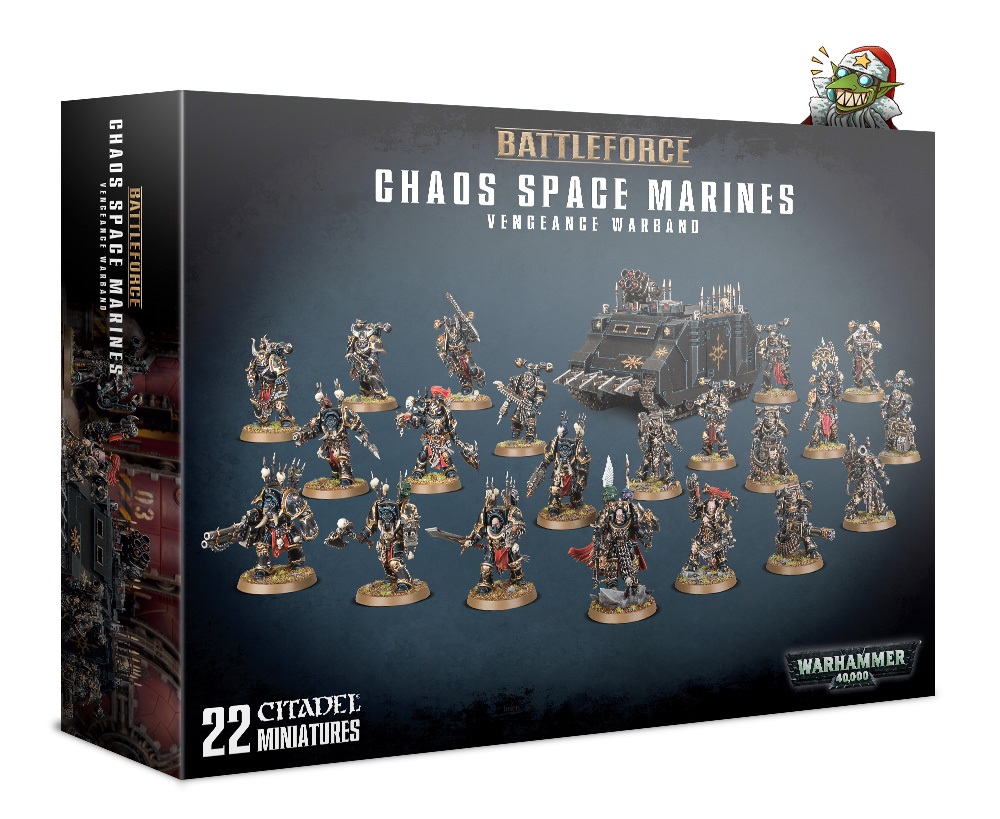 Chaos Space Marines Havocs $55
Chaos Space Marines Terminators $60
Chaos Space Marines Terminator Lord $30
Total MSRP: $245.00
Total Savings: $75
Drukhari – Posionblade Raiding Party – $185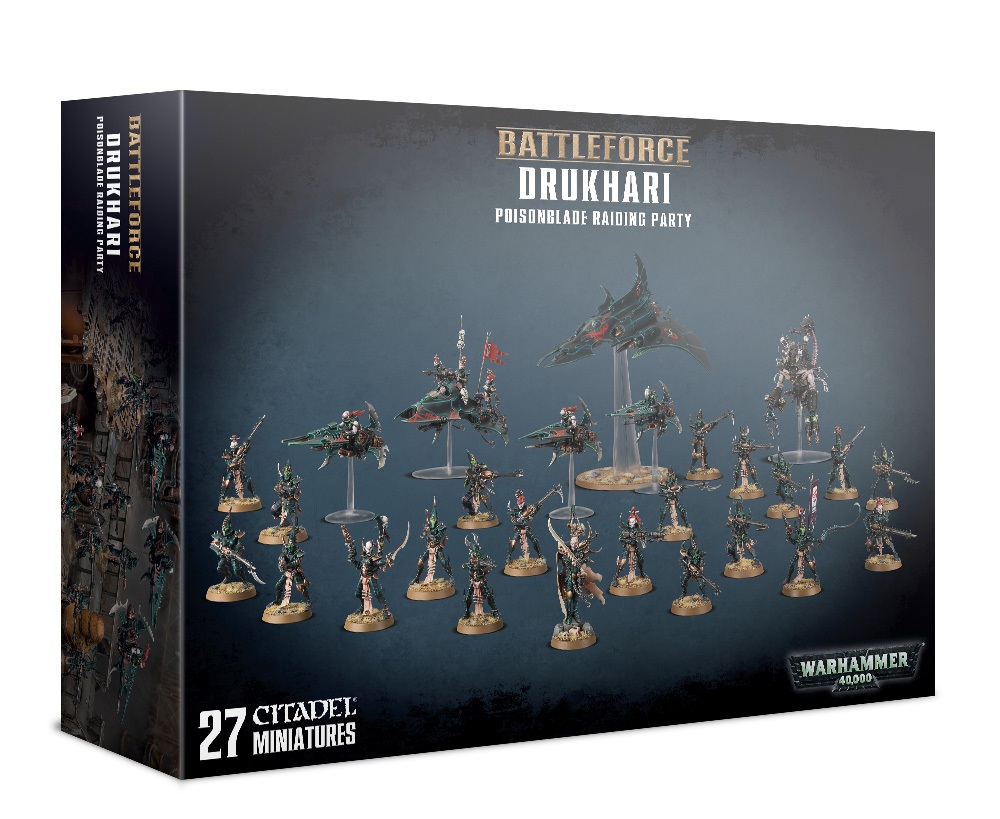 Kabalite Warriors x2 – $70
Total MSRP: $280
Total Savings: $95
Tyranids – Bioswarm –
$185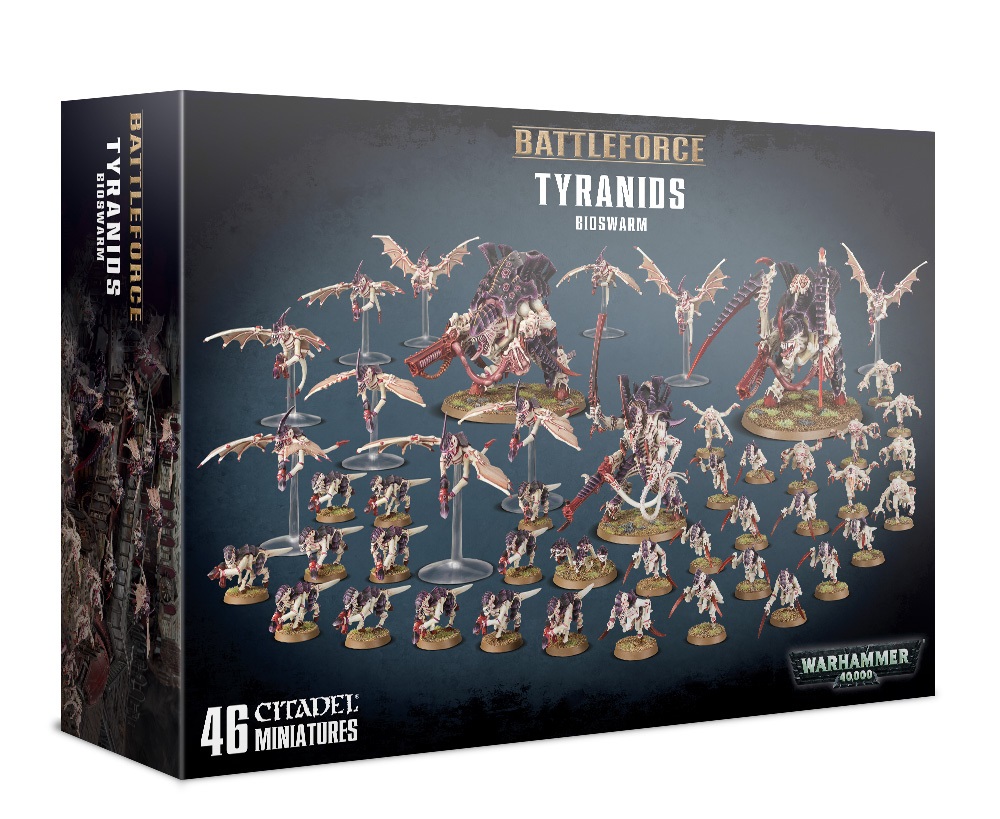 Total MSRP: $290
Total Savings: $105
T'au Empire – Starclaimer Hunter Cadre – $170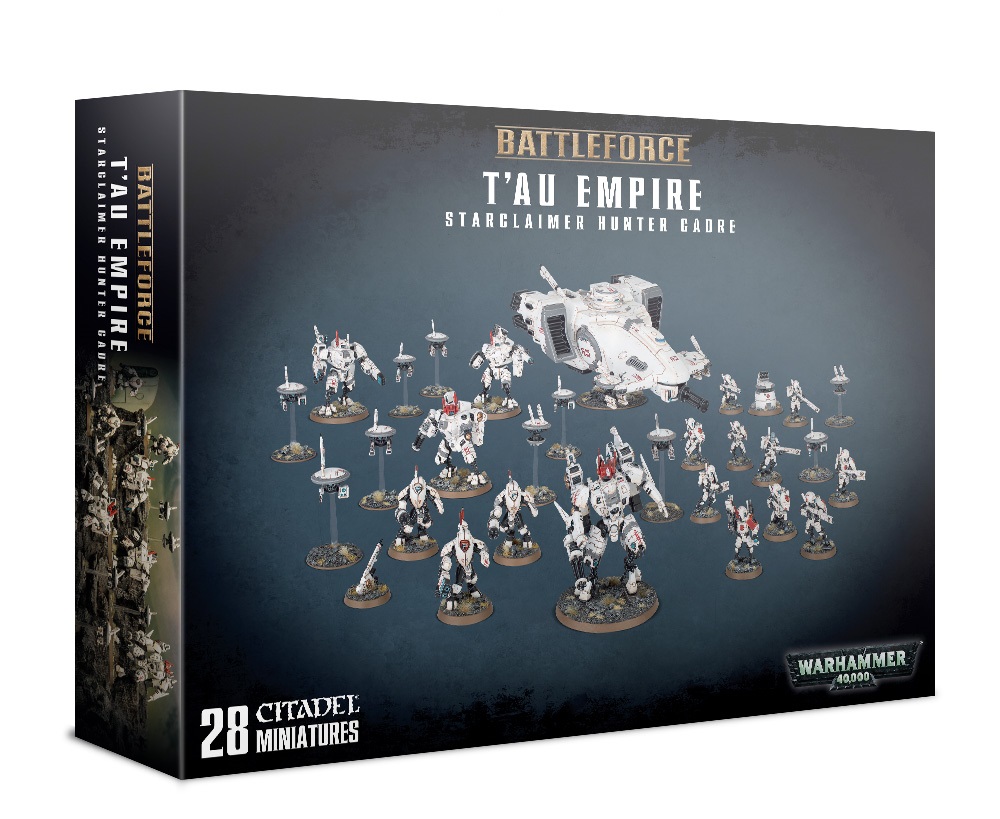 XV8 Crisis Battlesuit Team $75
Total MSRP: $250
Total Savings: $80
Of all these kits, the Tyranid Battleforce has the the most savings overall at $105. The Drukhari box clocks in at second with a savings of $95. In terms of value (which is highly subjective and varies person to person), I think that the T'au probably have the most value in the current meta sense. Lots of drones and the Commander are included and you can't go wrong with that!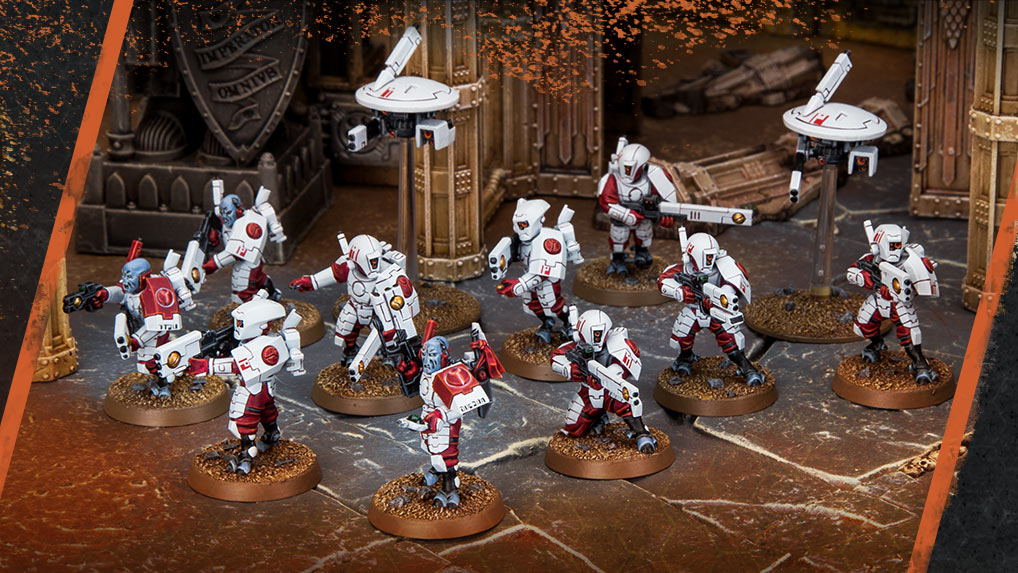 On the other end of the spectrum, I'm not super impressed with the Space Wolf box. It's a great deal for the model dollar-wise, but for me, it doesn't have a lot that's I'd want to take in a Space Wolf list. And, mentioned above, it's a little unclear if the upgrade pack is even included so it might not even be that big of a discount comparatively. But one plus side of the box is that the units inside are different enough from the two Start Collecting! Boxes as the only things that "double-up" are Primaris Intercessors which isn't a bad thing.
So – Which Battleforce Box are you most interested in? Let us know you thoughts in the comments!