If you're playing games at the Titanicus scale, next week is full of releases for you, with a new Questoris Knight set and the 'eavy bomma
Next week holds powerful new releases for the skies and titanic battlefields of 40K, with releases for Adeptus Titanicus and Aeronautica winging their way towards you for pre-order next weekend. Ork bommaz, new Knight Banners available individually, there's a lot top dig through, so let's dive in.
via Warhammer Community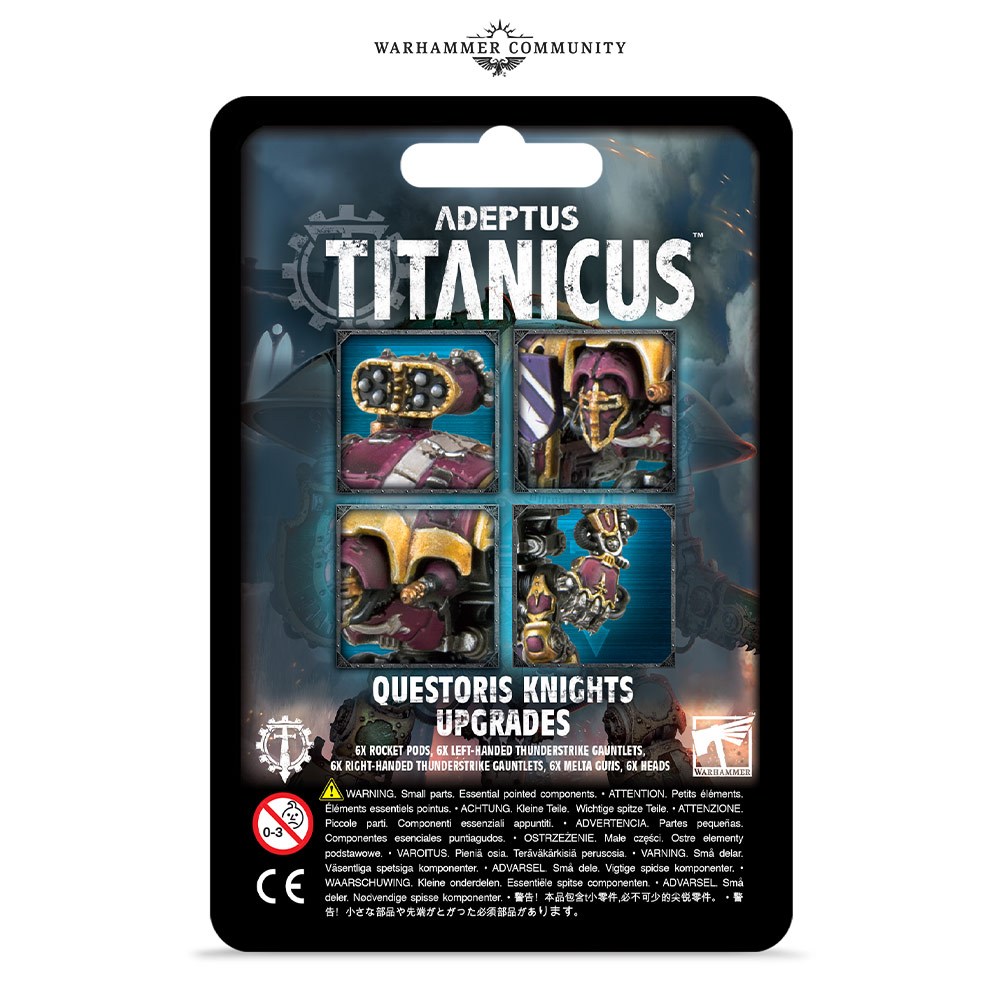 The Questoris Knights Upgrades is a new sprue that lets you equip your Questoris Knights with Stormspear Rocket Pods. It also features extra meltaguns for close-quarters battles, thunderstrike gauntlets that are perfect for building melee-equipped Knights, and additional heads for customising your banners. One even includes a teeny-tiny crown – ideal for representing your Seneschal if you're playing with Doom of Molech's Knight Household rules.
Here's a look at the weapons on sprue, which are every bit as deadly as you'd imagine.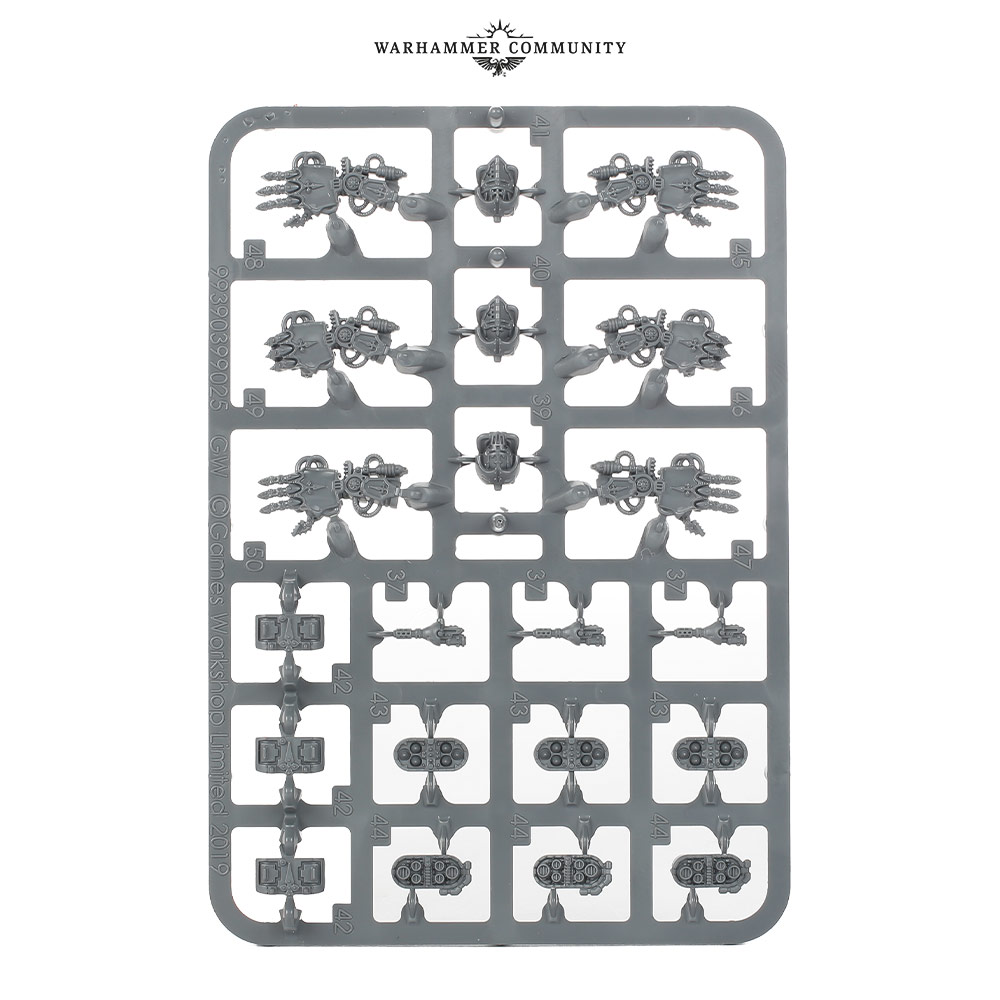 The Questoris upgrades are available on their own clamshell pack, or as part of a new boxed set: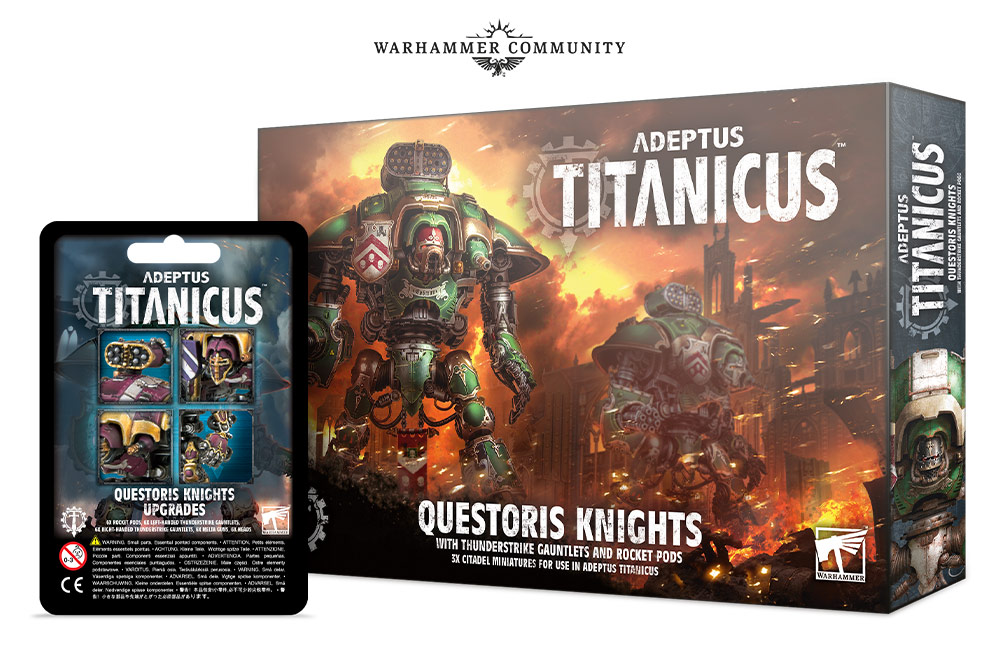 And on the Aeronautica side of things it's getting 'eavy with a new bommer.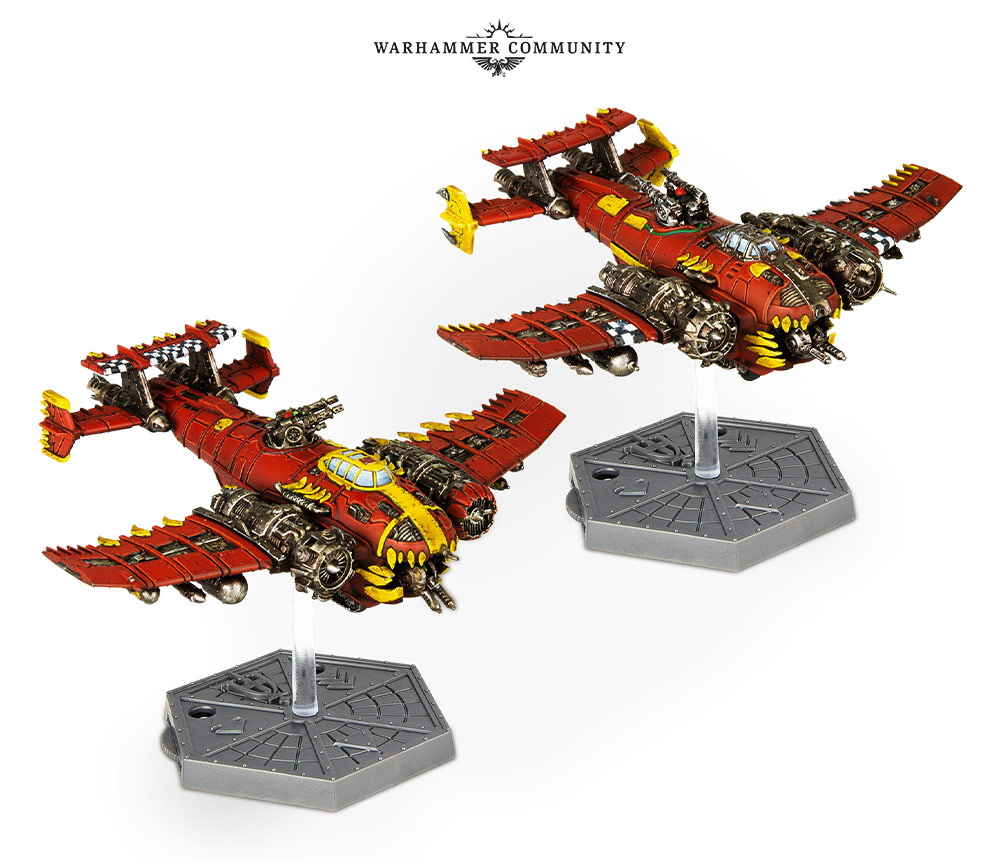 The cunnin' spawn of a Marauder Bomber and a Stompa, Eavy Bommers are massive flying fortresses armed with a brutal amount of dakka. May the Emperor help any who find themselves in either of its side fire arcs.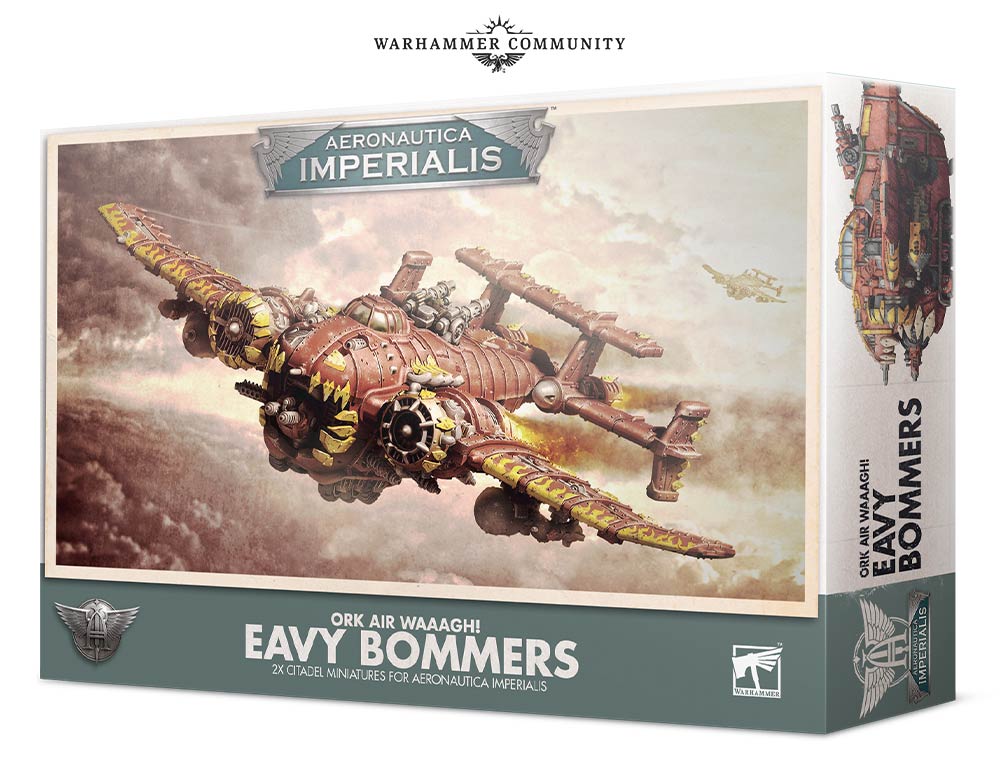 With plenty of options for customisation, this kit allows you to build two Eavy Bommers, with a vast variety of potential designs.
So hang three lanterns in the Old North Church, if you're looking for increased firepower, because it's coming by land and by air.
Maybe one day there will be boats too, then the 40K version of Paul Revere, who is probably in the Militarum (or possibly an Ork), will have reason to ride.