Pimpcron's got some issues with the yule time.
Hey people. Ya know, usually I am all jokes and fun times up here on your screen. Everything's funny and we're both having the time of our lives. But that was before Christmas happened. I'm getting right to the point because I'm pissed.
Santa is a Fraud
I hate to break it to you guys, but Santa's a fake. You know how I know? Let me tell you a little story. I make sure I am the paragon of humanity ALL YEAR in preparation for Christmas. This is all going to come off as bragging, but it has to be said because I'm trying to prove a point.
I'm a nice person, I support local charities and our neighborhood church. I wrote a fat $45 check this year to our church and I have donated no less than two jackets to our local shelter. I ALWAYS recycle my plastics and aluminum waste when I remember to, and I often refrain from throwing my trash out the car window. I've mostly stopped smoking and drinking, and I nearly went through with a diet this year. I went jogging twice and I change my bed sheets at least once a year.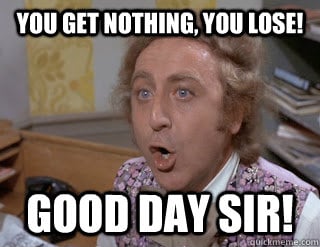 One time I even held my tongue when my grandfather misspoke a word. I could have DESTROYED him in front of everyone at Thanksgiving, but I thought to myself 'Pimpcron, Santa's watching'. So I said nothing and let it go that he pronounced it as "pe-can pie" instead of "pecan pie".
I'M A GOOD PERSON.
I stay on the straight and narrow all year, and it's not easy, I gotta tell ya. Don't worry about the point because I'm getting to it.
Enter: Danny
I've got this jerk-faced friend named Danny who is total rube. He is literally the opposite of me in every way and in no way deserving of being on the Good List. Here's the run down on this ignorant Muggle.
The dude gets tons of junk mail everyday. I've always said junk mail can tell if you are a garbage human being or not. It's attracted to that type of person. This guy can't even leave his house without checking the knob twice to make sure it's locked. Danny CAN'T EVEN TRUST HIMSELF TO LOCK THE DOOR!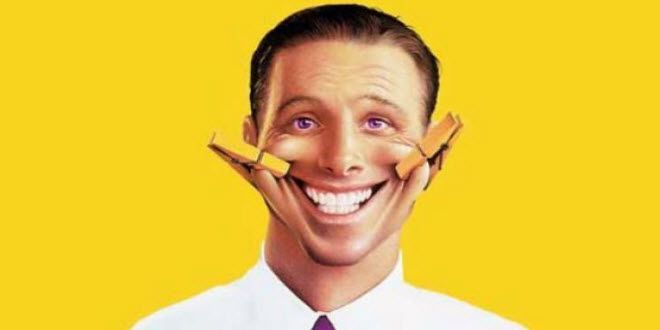 And he's always smiling. WHY IS HE ALWAYS SMILING?!
My dumb friend keeps in shape and jogs a lot, but man you should see the way he runs. Looks stupid. He can't even sing well, ever since he got injured saving those kids. Oh, oh! When the mayor awarded him that medal for being a suck up or whatever, Danny couldn't find a parking spot and was ALMOST LATE to the ceremony. His car has a couple rust spots which is pathetic. His gray hair is coming in lopsided in his beard too. God, I hate this guy.
I hate to just be harping on this, but anybody could see that I am a way better person than Danny. He's got this stupid haircut too.
Here We Are: Proof Santa Sucks
So after a full year of being awesome and putting up with Danny's bull crap, all I wanted in return was a few Genestealer Cults models. A Kellermorph, a Jackal Alphus, and a Magus. Super easy and simple to fill that order. So I figure, as good of a citizen as I am, I'm bound to get what I ask for. It would be a cheap price to pay for all the recycling that I do sometimes. Meanwhile, Danny told me that he wanted the entire Bones V Kickstarter and for the sake of my Good List cred I didn't say anything. But inside I couldn't help but scoff. Danny doesn't even recycle. Why on Earth would Santa Claus give this dude anything? I almost felt bad for him but that soon faded.
So here it is, Christmas Day and I open up my presents. Tore through them, actually. Not a SINGLE GSC model I asked for!
I was so mad. Boiling with rage, my wife and my mom asked what was wrong and I just threw my new Rockgrinder box across the room. Then I stood up and kicked the Acolyte Hybrid box I had just opened and it went right into the tree. They tried to console me but man was I hot. I didn't even eat breakfast and send several nasty emails to all of the santa-related email addresses I could think of.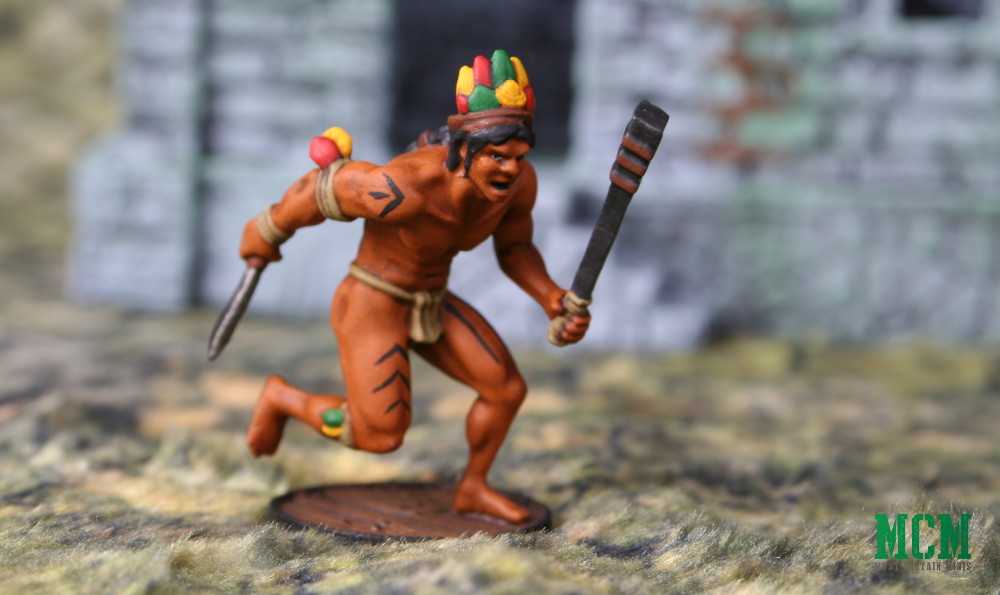 Me running out of the living room crying.
So then I calmed down and thought that maybe Santa was on hard times this year. The economy isn't great at the moment. Danny calls and I answer it, ready to hear how he didn't get Bones V. I dropped the phone, stone faced.
So I am about two days into a non-stop drive to the North Pole. I need answers and I need them now. Santa is a fake and I don't think he even watches us when we're sleeping.
Did You Score Anything From Santa?
Hey! This article is brought to you by my top-tier Patreon supporter Mike Cowley!
Thanks Michael, smooches!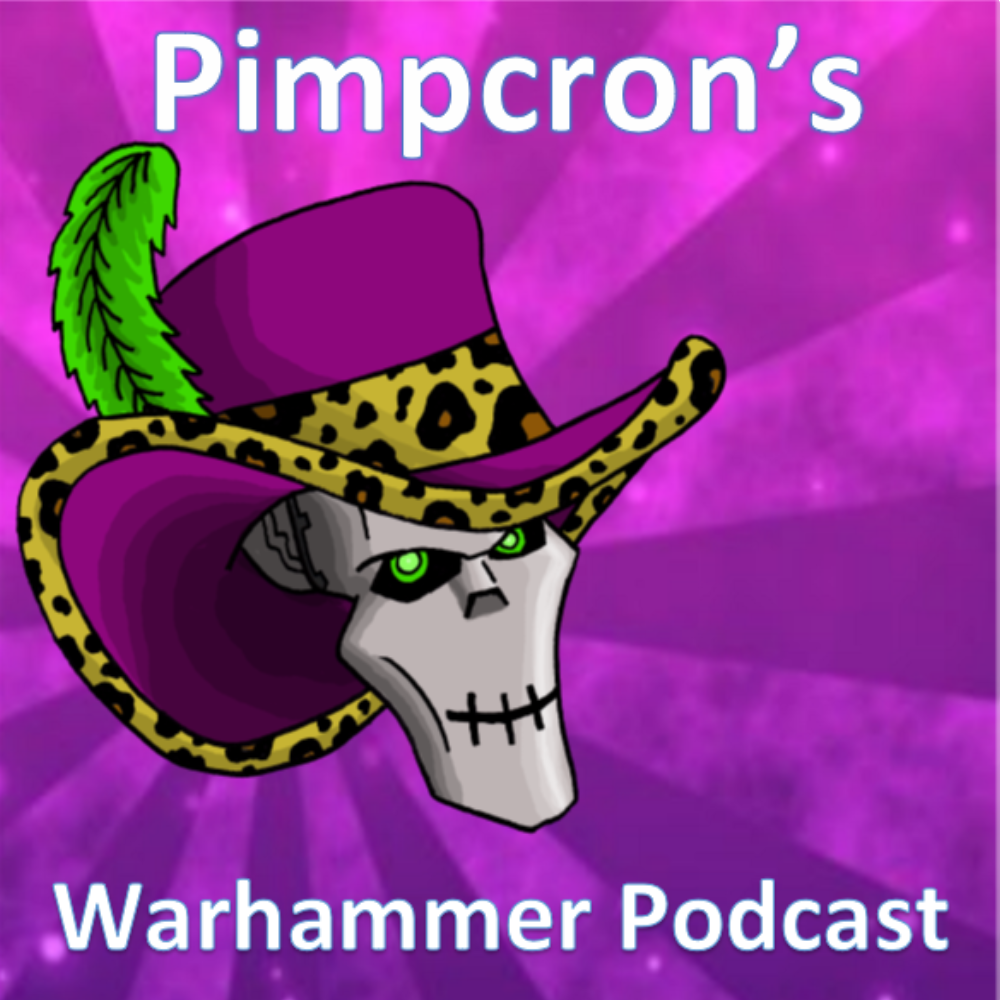 We're on Podbean, Stitcher, iTunes, Spotify, and others!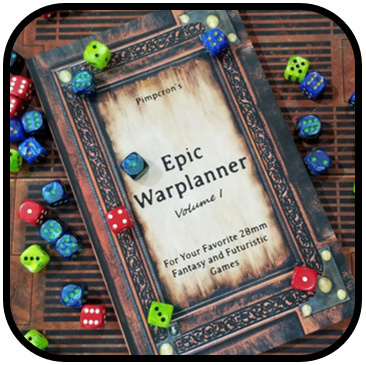 Pimpcron's Narrative Wargaming Supplement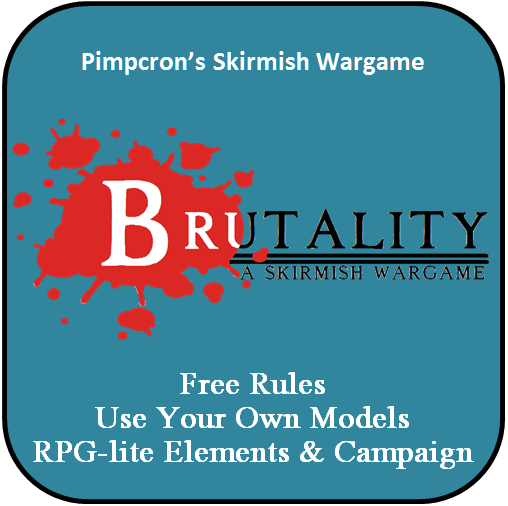 Or contact me at [email protected] for the latest rules if you don't do the Facebooks.