It's a Warcry Weekend from Games Workshop and we've got a look inside two of the new kits!
If you're looking to expand your chaos lists or if you want to dabble with Warcry then check out the new Spire Tyrants and the Ogroid Myrmidon:
Ogroid Myrmidon
This is a fantastic new kit from Games Workshop. It's a single sprue and goes together really quick! On top of that, it looks great! I built one last night and it took around 20 minutes and that's counting any clipping/cleaning of the sprues. I wasn't rushing, it just went together that smoothly and quickly.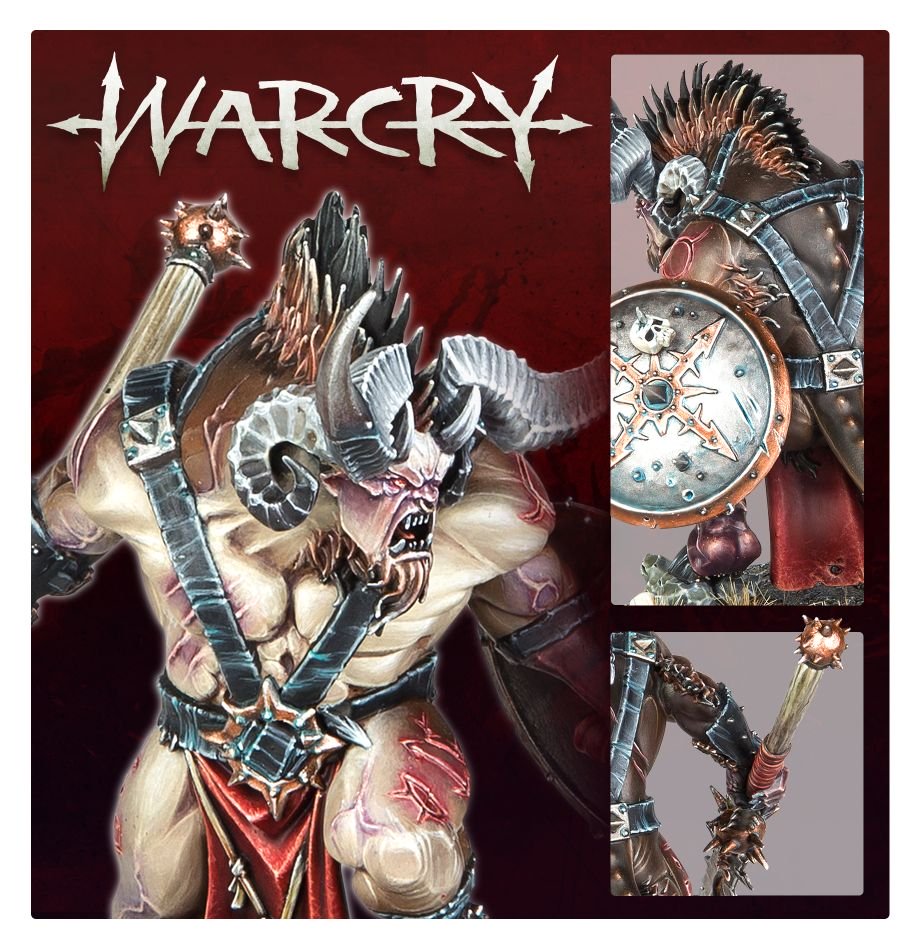 Now the painting…that's going to take a bit. But that's okay because this model deserves some attention. It's got a lot of really cool details and looks super imposing and mean. That spear is just crazy! He also has 3 sets of horns which might be overkill, but I'm not going to tell him that.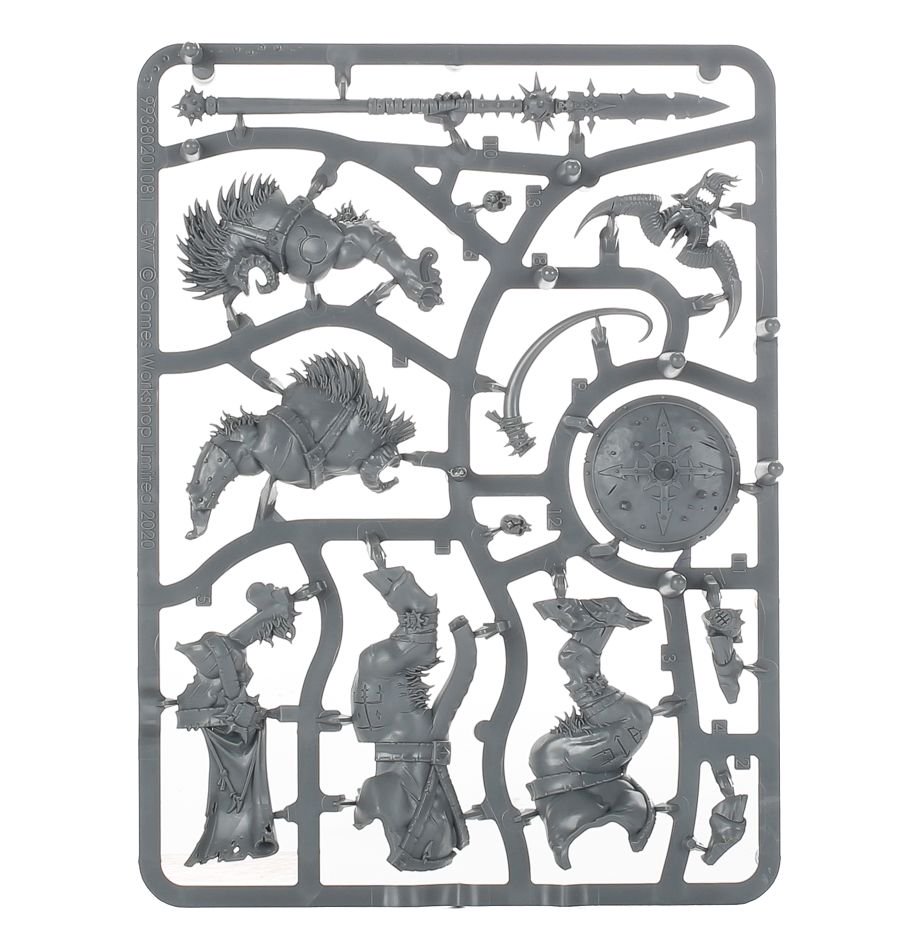 I'm really hoping we get a bunch more of these Ogroids for Chaos at some point. I think I might have to start a new army…But as for Warcry, this kit also comes with all the cards and extras you need to use the Myrmidon in your games. He's a beat-stick plain and simple. If you're looking for a way to add some beef to your Warband look no further than the Ogroid Myrmidon!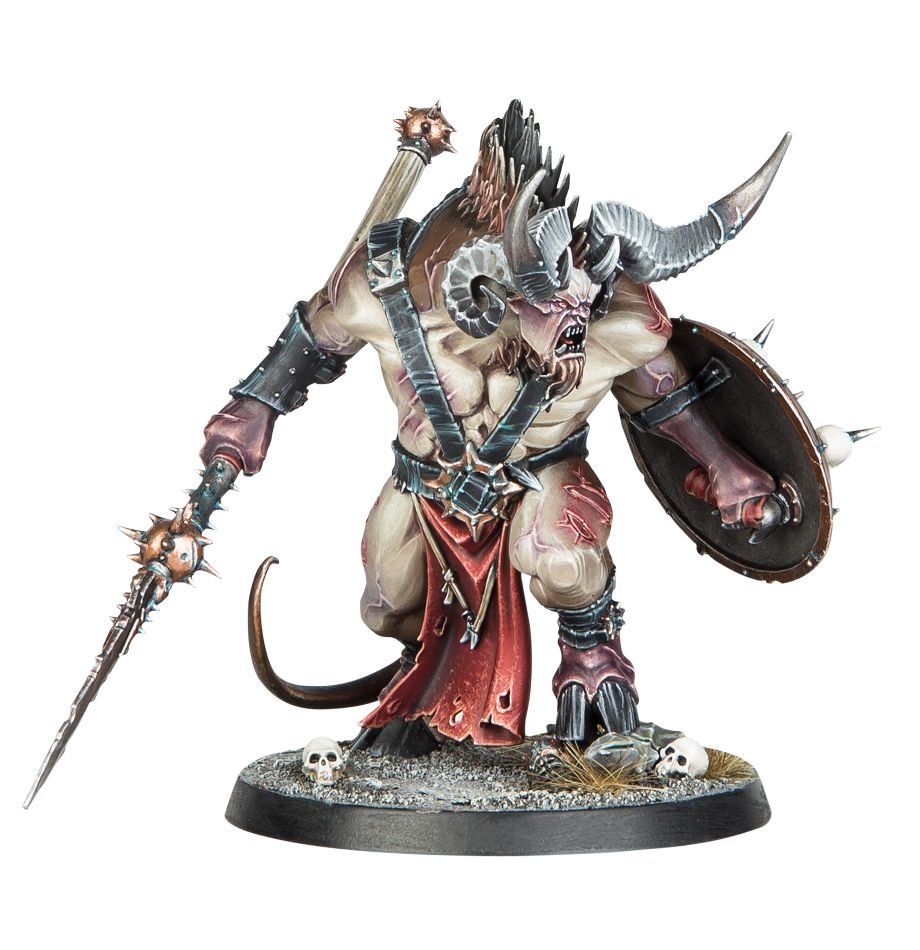 Myrmidons are masters of the Varanspire's fighting pits, and have spent decades mastering the gladiatorial arts. In battle, they lead those who seek to join the Everchosen's legions, for to impress a Myrmidon is to be marked for glory.
Spire Tyrants New Kit
This weekend also marks the pre-orders for the new Spire Tyrants! These warriors are devotees of the Everchosen and have been hanging out in the fighting pits. They have a specific look that we're dubbing "Mortal Realm Gladiatorial" and we think it's going to be very popular as part of the winter collection. Fashion jokes aside, this Warband is just really solid. They don't have a ton of gimmicks compared to some of the other Warbands – they are just good at the fundamentals of killing stuff and having good armor.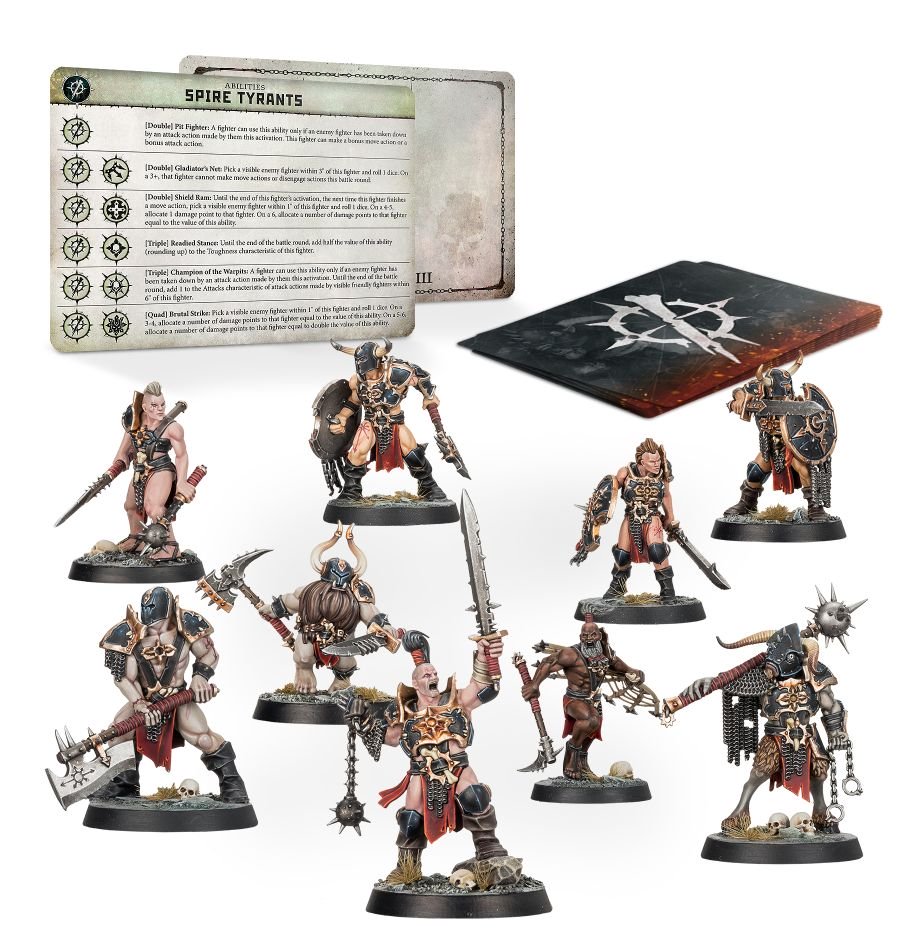 They also have a pretty diverse cast of warriors. We see the chaos Duradin and Beastman in with a varied assortment of Chaos Cultists. They aren't super flashy but they do have some of the best gear. If you're looking for a Warband that is all business with no real frills checkout the Spire Tyrants.
If you're looking to use these models in Age of Sigmar, they also have a free download for their Warscroll as well.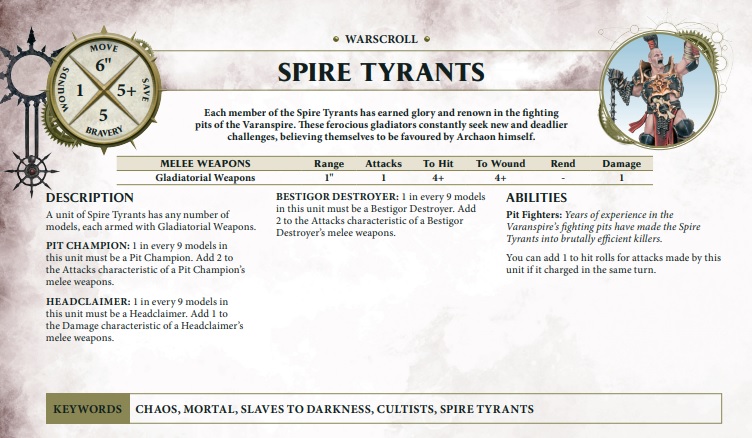 Even the blood and thunder of the arena ceases to hold any allure for the Spire Tyrants. Instead, they seek greater tests, venturing out into the lethal wilds of the Eightpoints. There they look for worthy foes and challenges, hoping to earn infamy enough to gain the favour of the Everchosen. These champions retain the names and epithets they earned in the arena. They also maintain the arrogance and showmanship that defines the greatest gladiators, favouring bloody eviscerations and decapitations over a simpler, more efficient kill. The sight of such a gruesome death can steal the nerve from even a veteran fighter.
Both of these kits are up for Pre-Order this weekend!