Warcry is getting a TON of new warbands and a new terrain bundle as well. Come take a quick tour with us of these new products.
If you were waiting to jump into Warcry because your faction didn't have cards you're in luck because they are here now:
Nine More Factions
Games Workshop has unloaded Nine new faction card sets for Warcry! These include:
Slaves To Darkness
Ossiarch Bonereapers
Ogor Mawtribes
Kharadron Overlords
Tzeentch Arcanites
Disciples of Tzeentch
Skaven
Stormcast Eternals Warrior Chamber
Beast of Chaos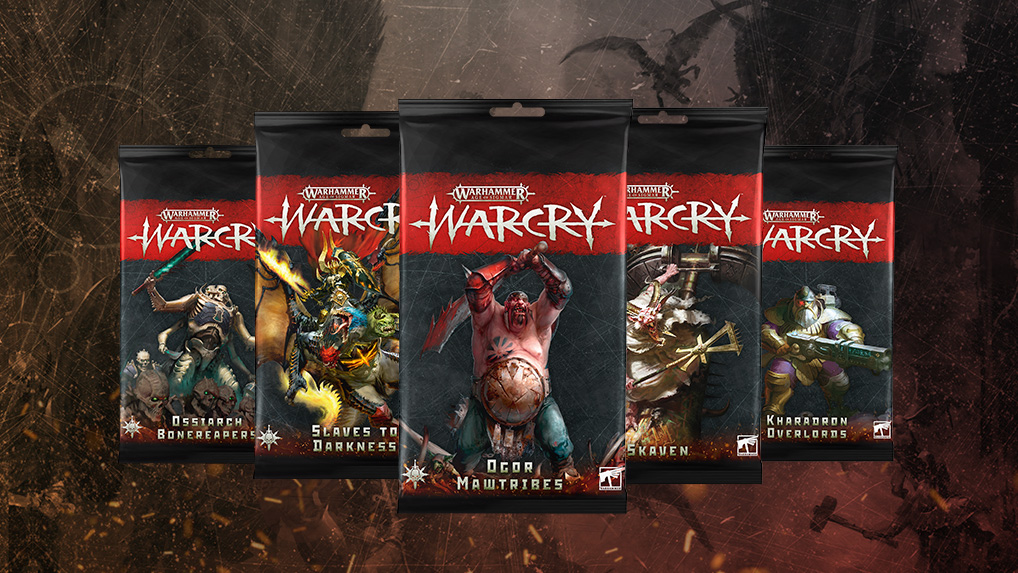 Now, we don't open all nine card packs – but we do take a look at the Disciples of Tzeentch Arcanites and the Ossiarch Bonereapers. In side all nine packs you'll find the abilities card for the Warband that lists all their relevant abilities along with the fighter types on the reverse side.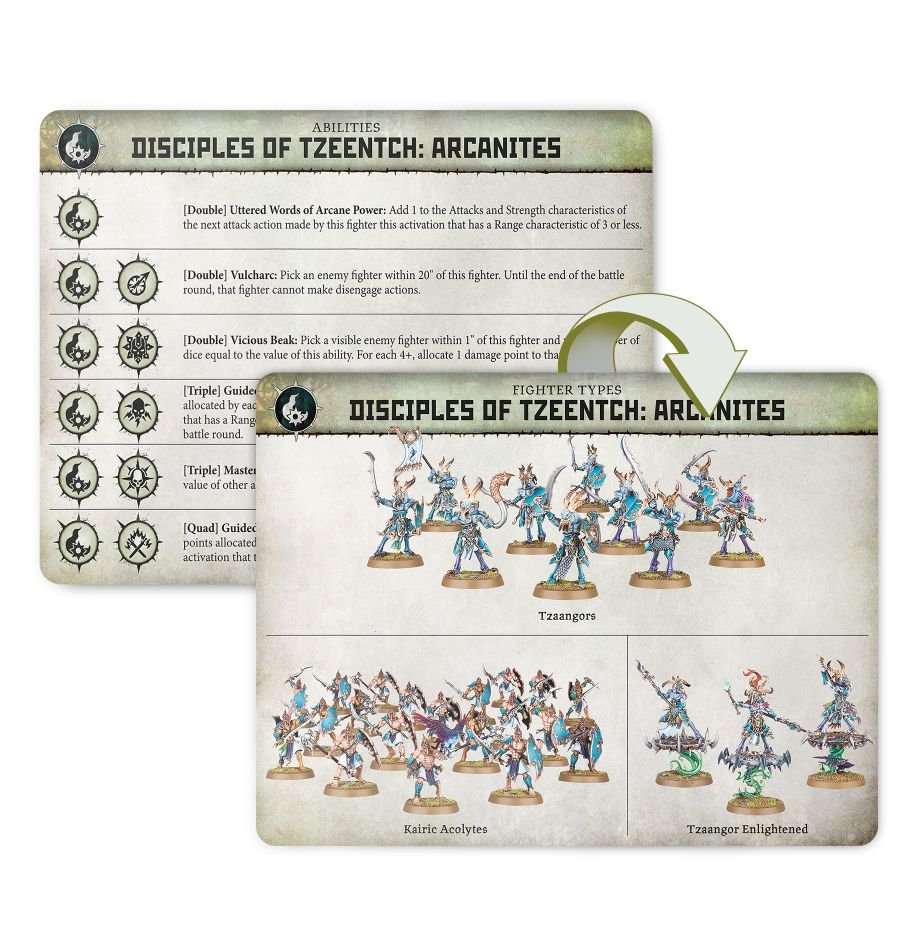 You'll also find all the relevant fighter cards with their respective stats, points and runes on them as well. It's pretty much everything you need to play that warband in Warcry.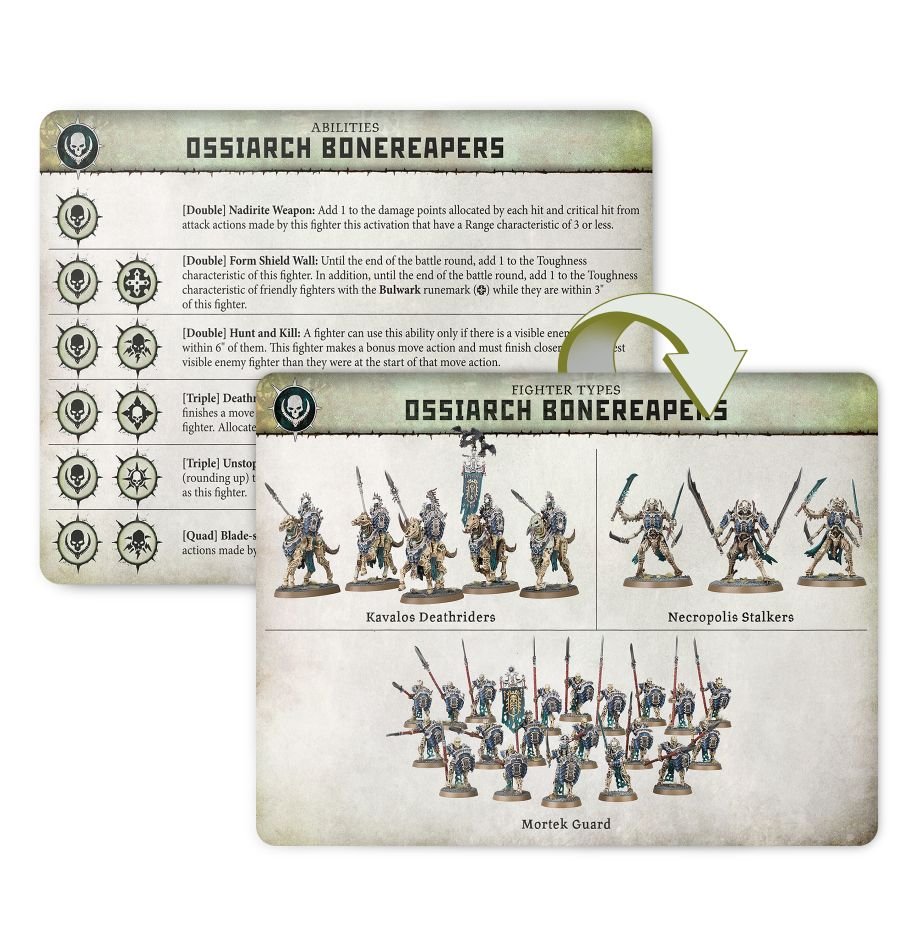 If you want a preview of the fighters available for each warband, you can check their respective product page on GW's site. Or check out our First Looks article with pictures for each warband. Some of the choices are…interesting for sure.
Souldrain Forest
The Souldrain Forest is the next terrain kit from Games Workshop for Warcry as well. Included in this box is a a double set of the new Awakened Wyldwood and some of the new Timeworn Ruins.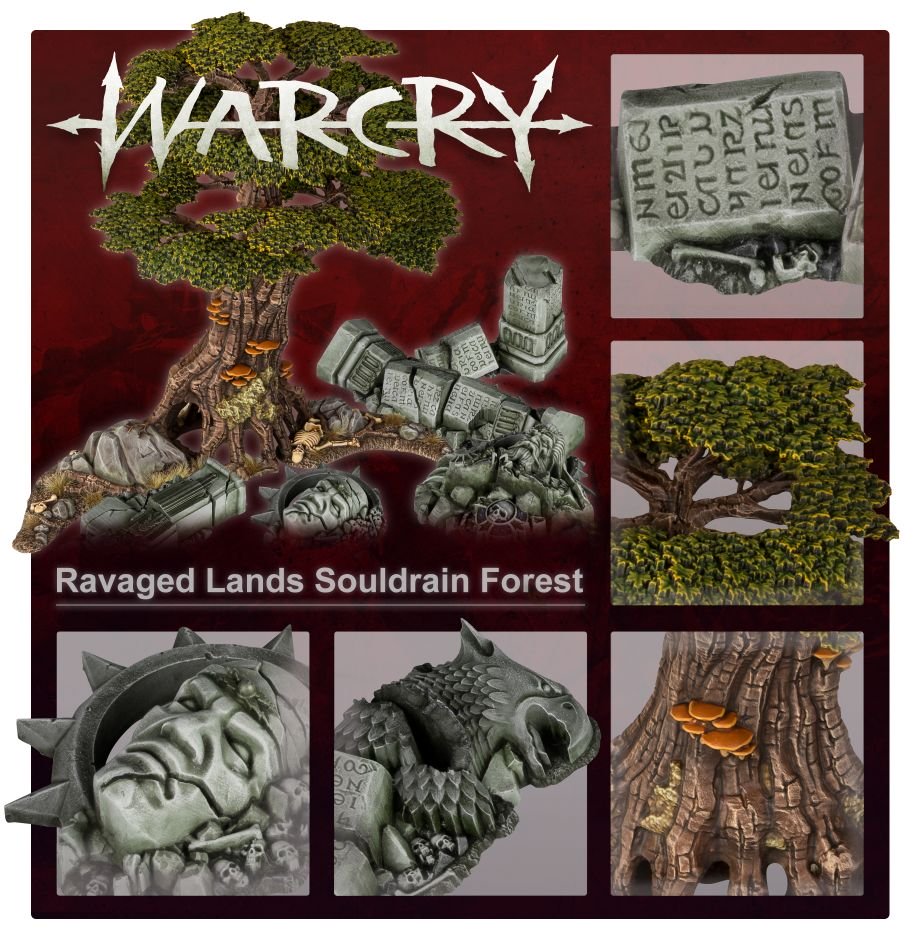 Also included in this kit is a new double-sided gameboard for Warcry as well as a new deck of 36 terrain cards. These cards are different layouts you can use for the terrain to help you create an interesting play scape. These also work great with the terrain included in the starter set so it's a great expansion for your collection. And we can't forget the token sheet as well!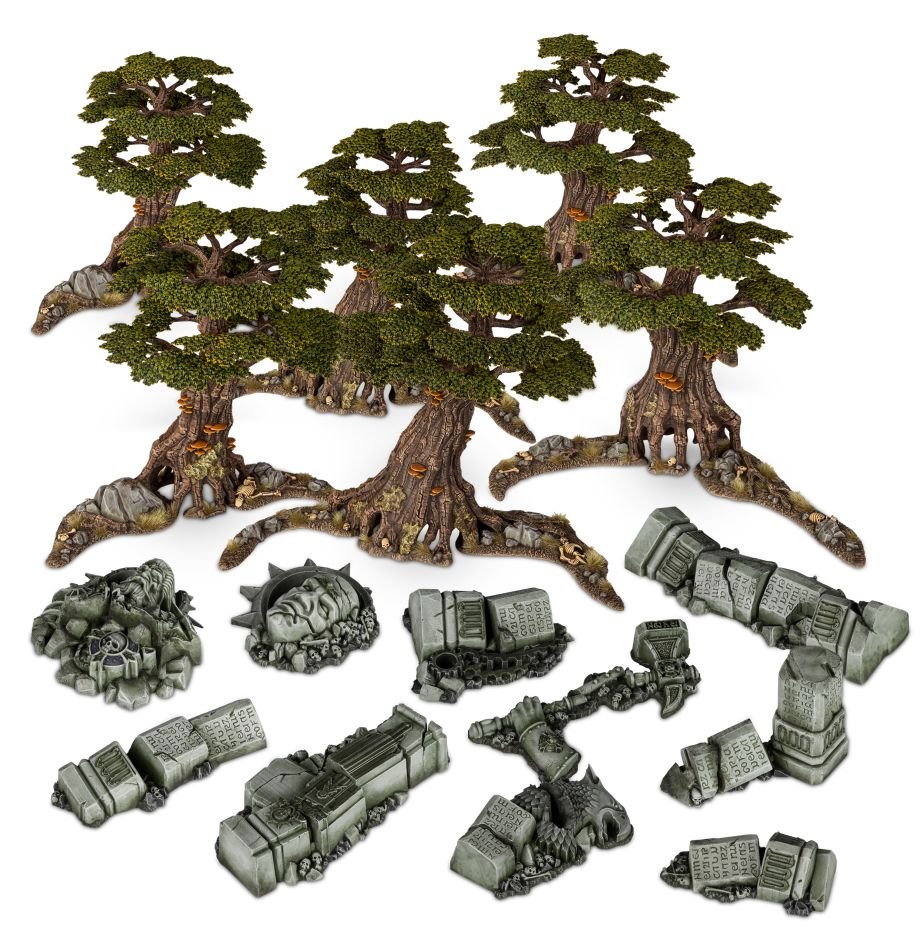 Both of these products are going up for Pre-order from Games Workshop this weekend. So score yourself some new Warband Cards and get some great new terrain for your table.
Which Warband Card set are you picking up for Warcry?