The Greater Good is the next big Psychic Awakening book, and a new trailer hints at something for the Astra Militarum alongside the T'au and GSC.
A new Psychic Awakening Trailer has been released out into the wild. This is the teaser for The Greater Good, the next installment of the Psychic Awakening series. We've known that the T'au are going to be at the center of this one, and from the descriptions of the story a lot of folks have been expecting the Death Guard. But a new trailer hints that there's more than meets the eye with this one. Take a look.
There are only three segments in here, but let's go through them one by one. The whole thing starts off with one of the communiques we've seen from folks like the Ad-Mech before, when they announced the new units. The first one seems to come from the Imperium, with talk of Xenos Threat Extremis, and all the skull and latin imagery you've come to expect from the big I. If the T'au are bringing enlightenment, does that mean the Imperium is going to be resisting? Will we be seeing the Astra Militarum?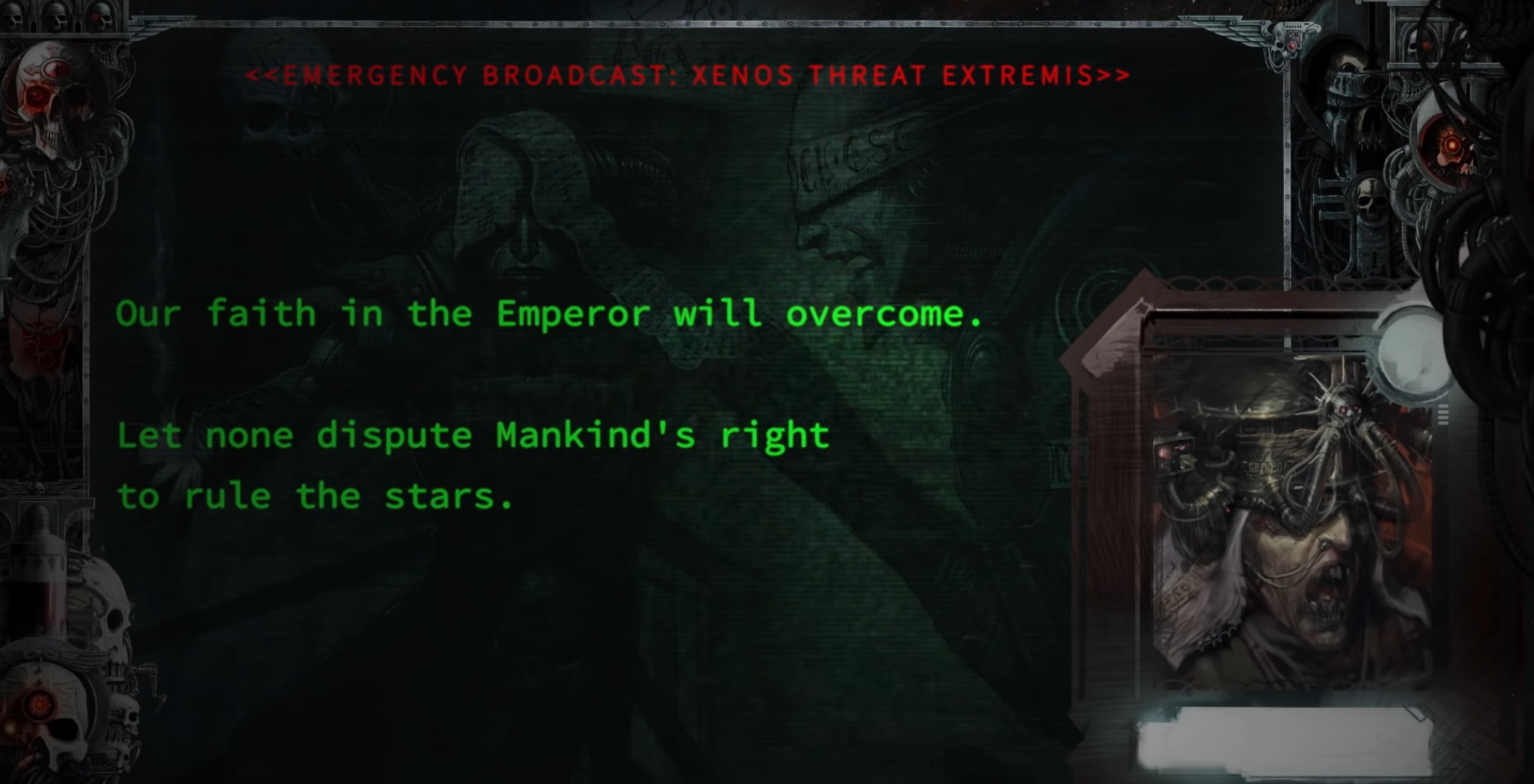 It's possible this is just a framing device, it could be a stealth teaser for the AM getting in on the action (they have been absent so far from Psychic Awakening), but we don't know yet. Then we get the message from the T'au themselves, who espouse the greater good we all know and love.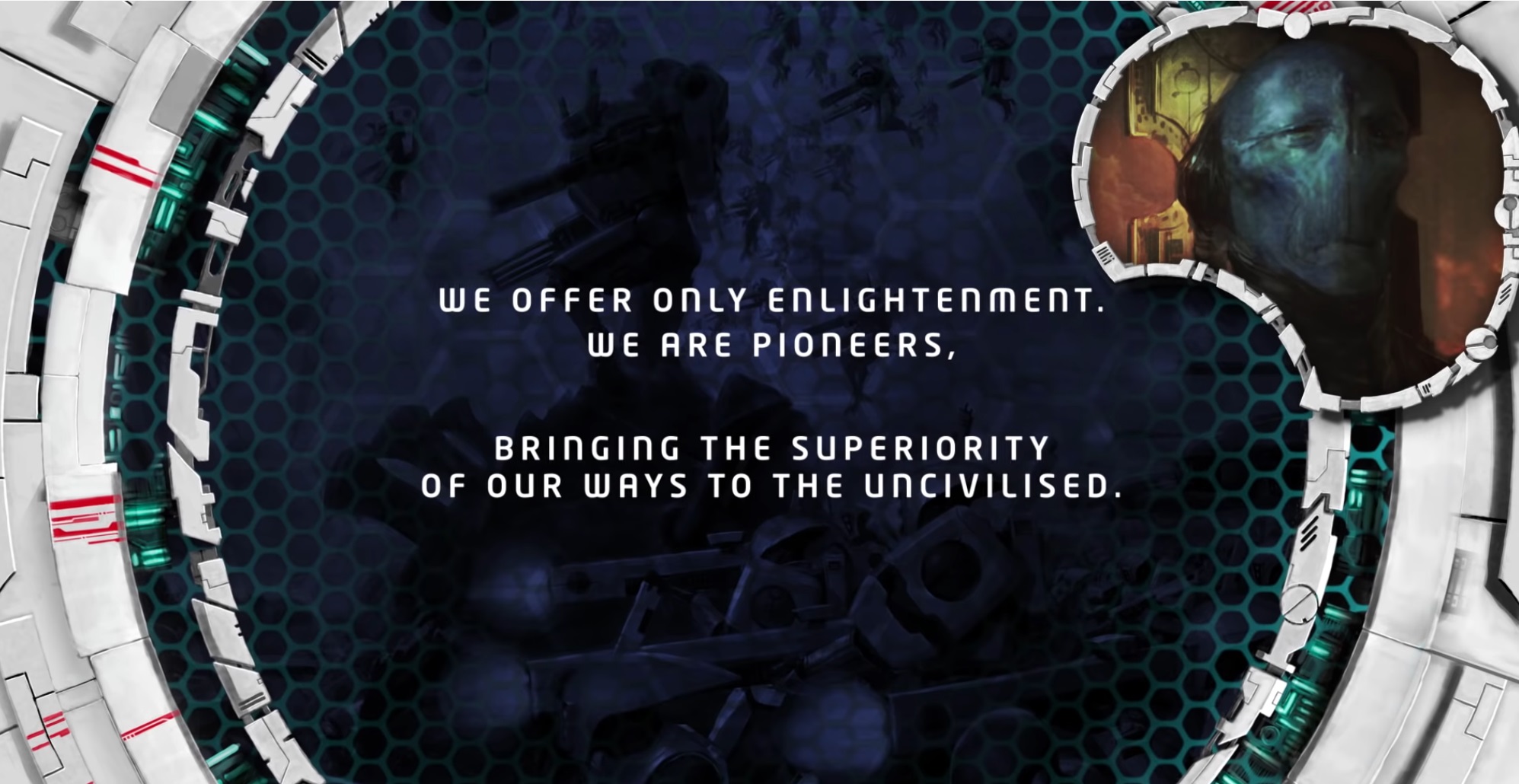 Look at that, there aren't even any skulls anywhere in sight. And no archaic language to give any hint of ceremony or history. You can just clearly and cleanly understand their message. But then, the Genestealer Cults cut in on the action.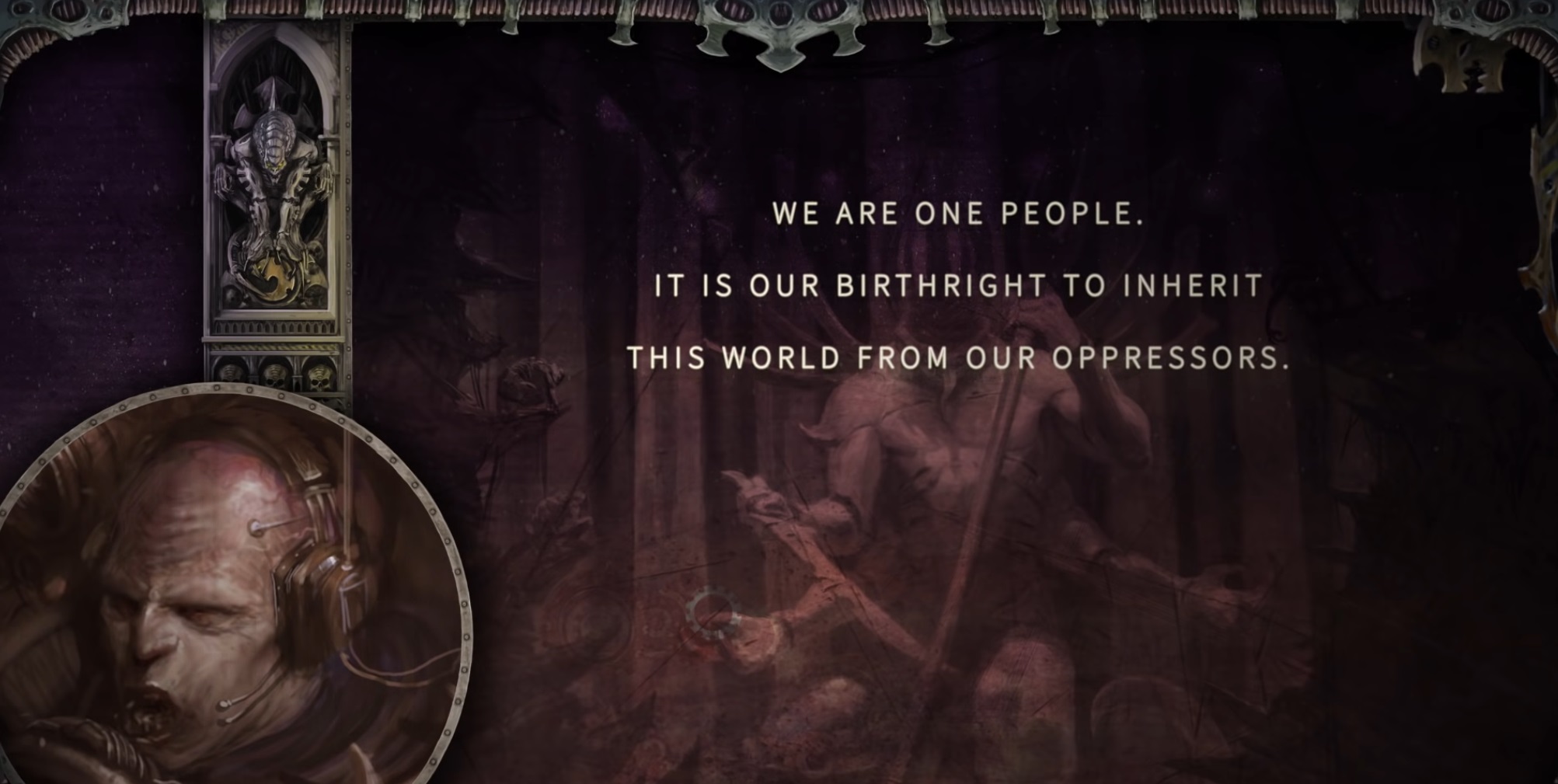 All hail the Four-armed Emperor! What do you think the new book will bring? Let us know in the comments!