The Sisters of Battle are getting some souped-up cyborg helpers this weekend – come check out the new kits!
It's new Arco-Flagellants and the new Penitent Engines from Games Workshop this weekend and we're looking at the brand new kits:
Only The Penitent Man May Pass
Here at BoLS we are so glad to see these units get new models.  We've got a studio Sisters of Battle Army and it has 3 of the old metal Penitent Engines and those things were not the best models to use on the tabletop. Top Heavy and all metal, if the table got bumped, there was a good chance they could tip over, and if they did that usually meant that you were going to have to track down all the metal bits that had shot off the model. Not fun. Sure, you could pin them, but they were still very precarious to use. These new, slimmer plastic versions are a million times better.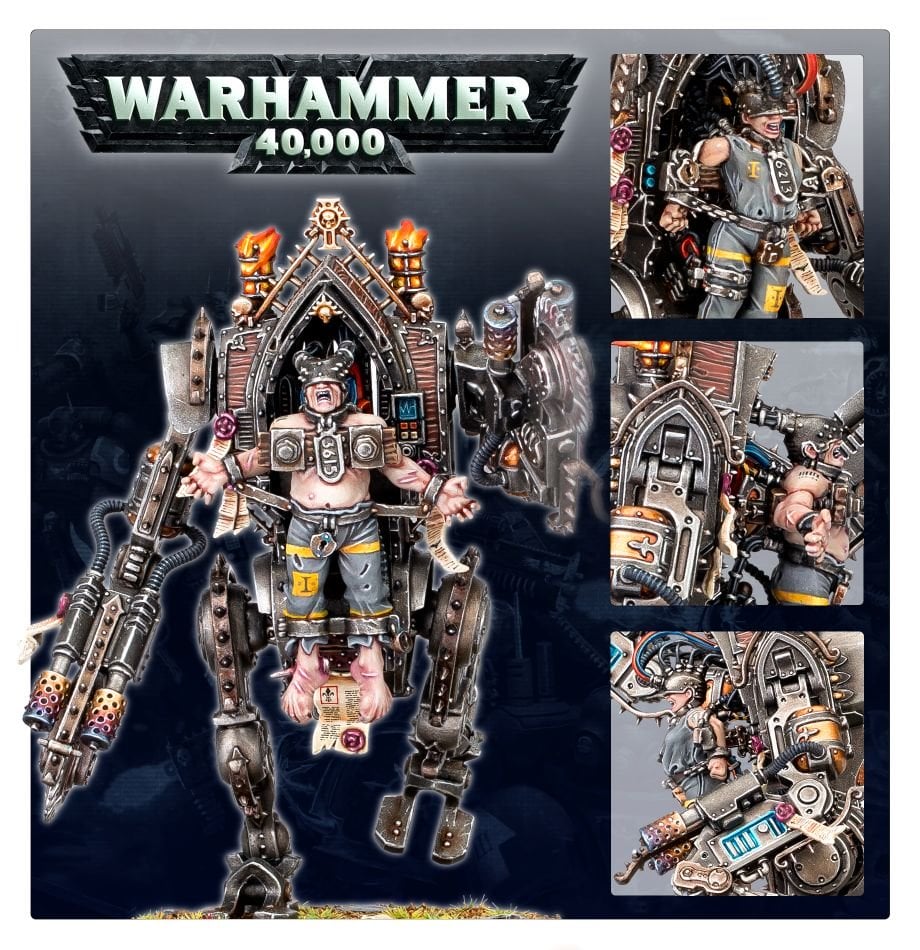 You also get two in the box – and you can really customize them, too. There are lots of different options for the various bits and you can subtly tweak the positioning of things. It's an improvement for sure! Plus, they have a crazy amount of detail over the old models. It's been a long time coming as the technology has vastly improved since the last time these guys had models designed.
The Arco-Flagellants are also in a similar boat. They have a ton more detail and you can probably do some head swaps if you want to. Looking at the sprues, it's a little hard to tell, but I think you could do some arm swaps but it's a little more restrictive. I haven't had a chance to actually build either of these kits yet so I can't be sure. The Arco-Flagellants are also spindly to a degree – just be extra careful when you're clipping and cleaning these models.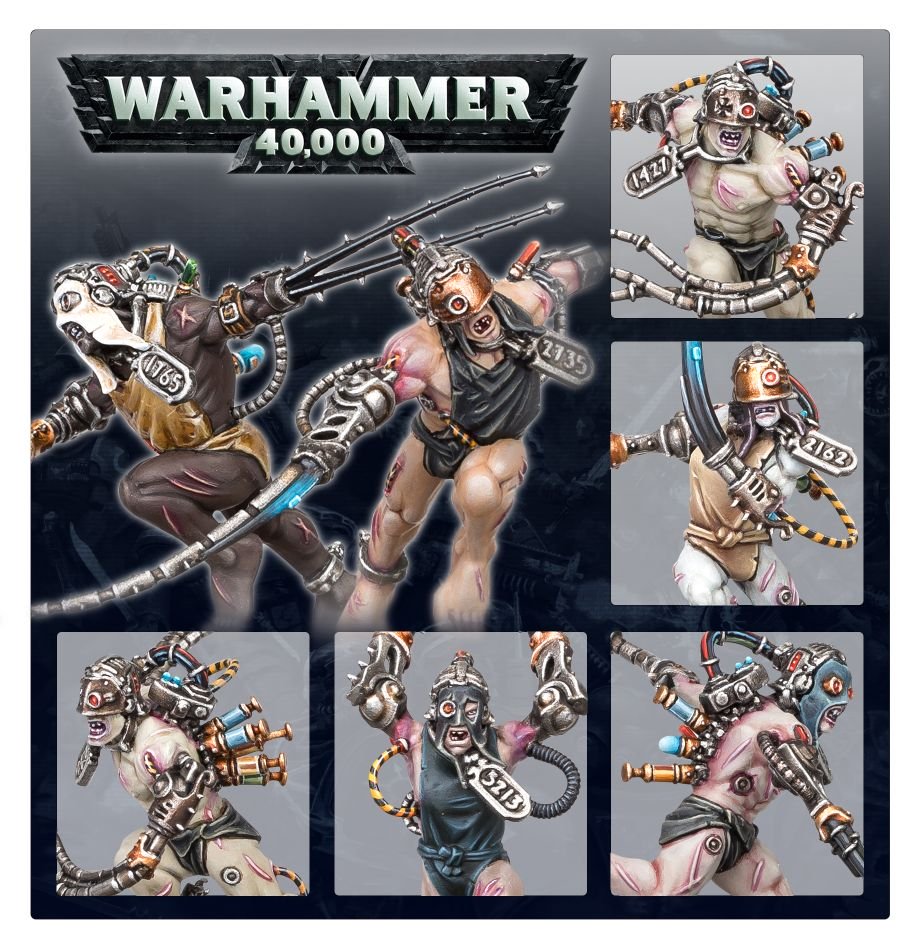 Overall, both of these kits are a massive leap forward over their previous incarnations. Good-bye to the finecast versions and so long to the metal ones, I'll take the plastic versions and run with those from here on out. Both of these kits are up for Pre-Order this weekend.
Arco-flagellants
Arco-flagellants lope alongside faithful armies in packs, their lash-like limbs whipping back and forth as they follow their priestly masters to battle. When the enemy is sighted, they are driven into a frenzied killing rage by a potent cocktail of adrenal stimulants and neural kill-signals, whereupon they hurl themselves into battle with no thought for self-preservation or restraint. Hacking and slashing with cyber-implanted flails, pneu-mattocks and cleavers, they fight on dementedly until there is nothing left of their foes but a pile of mutilated corpse.
Penitent Engines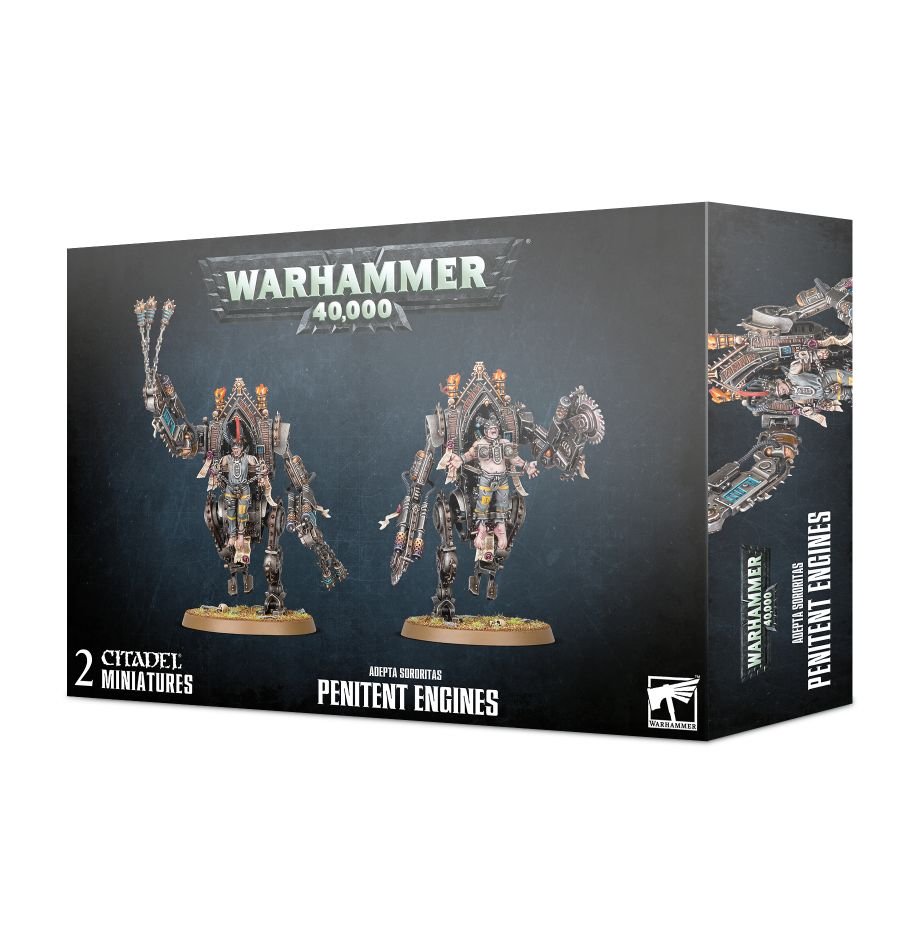 Penitent Engines charge towards the foe heedless of danger, knowing that only in death, theirs or the enemy's, can absolution be earned. The arms of the engine, mounted with enormous flamers, blaze a trail of fiery destruction as it thunders forwards. Upon reaching the enemy, the chemical and synaptic inputs pumped into the pilot are altered, causing them to see their own face in the faces of their foes. Thrashing at those before it, each a reflection of their unfathomable guilt, they rampage through the enemy's battle lines leaving death and carnage in their wake. Some engines bear adamantine-toothed buzz-blades that are capable of cleaving through plated tank armour, while others mangle flesh and pulverise bone with lashing swings of their multi-headed flails.
Well that's one punishment that might not fit the crime – but hey, this is the Grimdark!