Warhammer AoS: Slaves To Darkness FAQ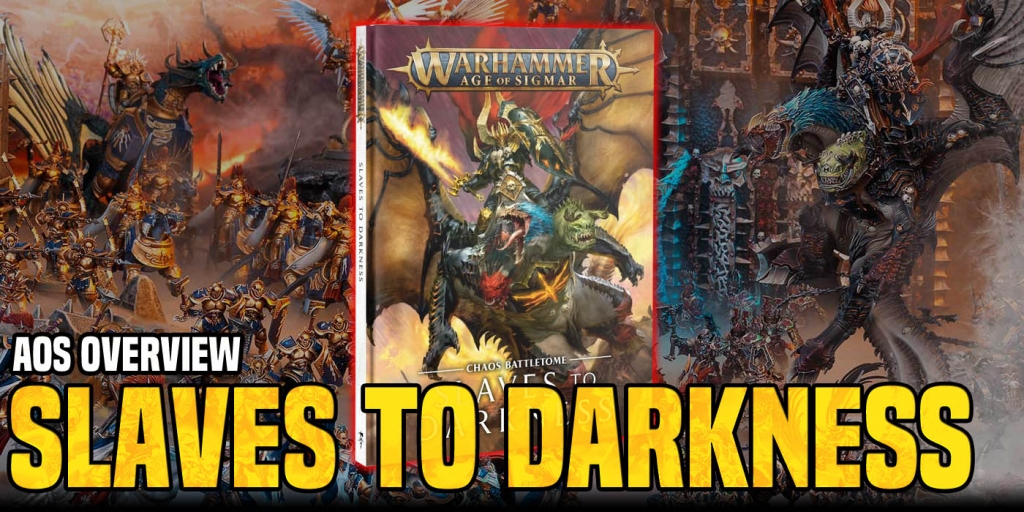 Chaos reigns, but even in chaos has to follow the rules. And now those rules have been updated, so here's a look at the new order of Chaos.
Slaves to Darkness brings Archaon and the ultra sexy new Chaos knights up to date and gives the forces of Chaos a rules-lift that arms them with cool new abilities–a new FAQ, released earlier today has updates to these rules, including some important clarifications to Archaon. Let's take a look.
via Games Workshop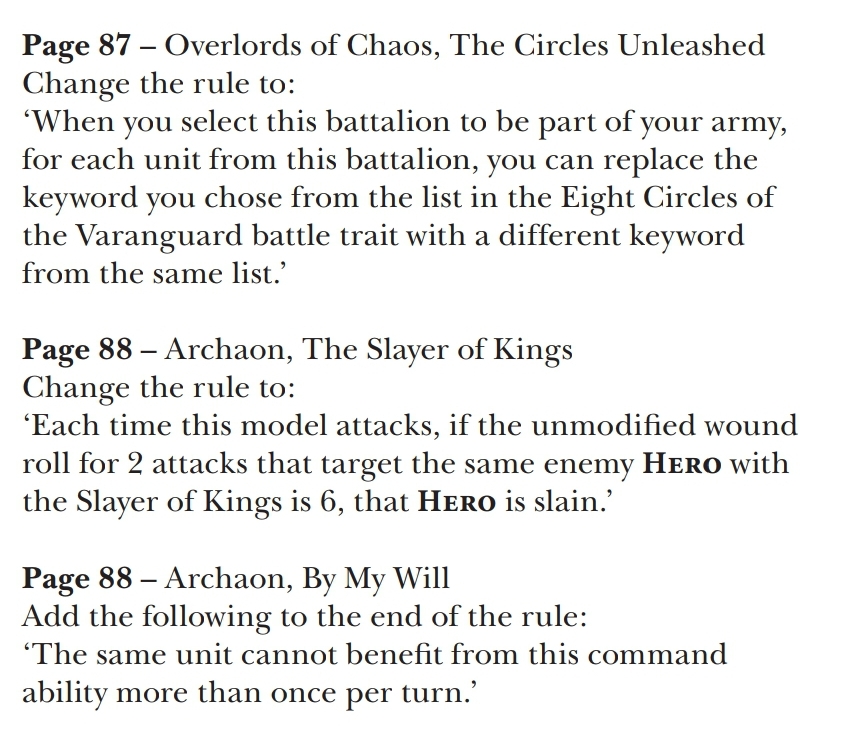 First up, some big clarifications to The Circles Unleashed, which seems like it'll open up the door to some interesting keyword combinations of units. And Archaon's Slayer of Kings rule gets spelled out pretty plainly. You have to deal 2 natural 6s to the same Hero in order to slay them outright, meaning a beefed up Archaon can wreck shop with just about anything.
And that little coda about only benefiting from his command ability once per unit per turn seems about par for many of the abilities in the book.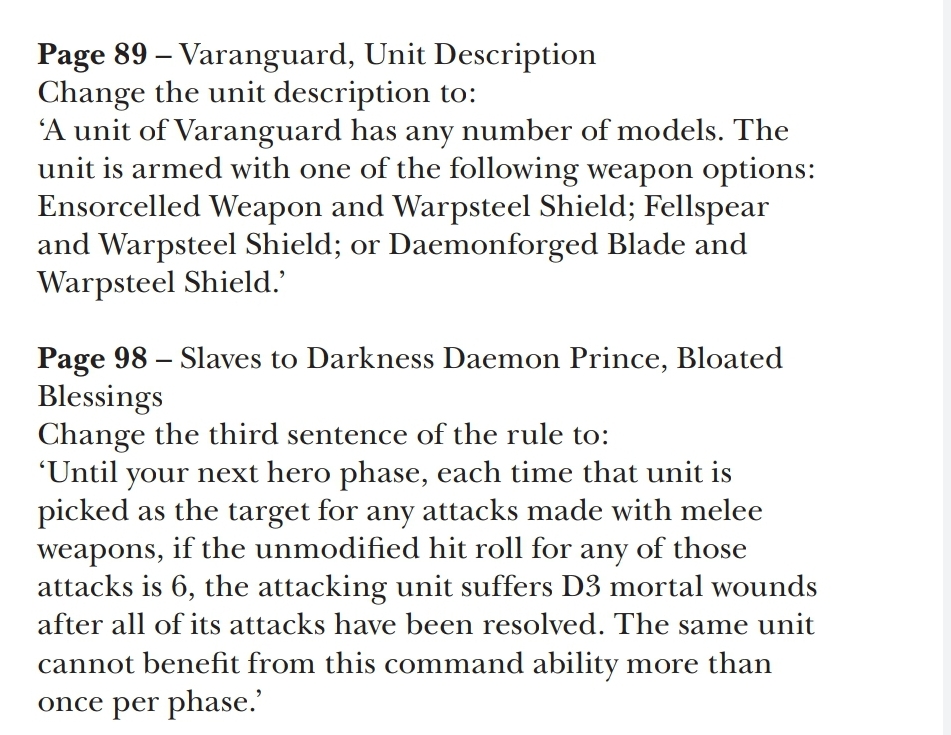 Also, the Varanguard Unit changes is an example of a few different changes that specify any number of models on a unit but all armed with a specific set of weapon options. The other big category of changes is about the makeup of certain units with at least 2 models.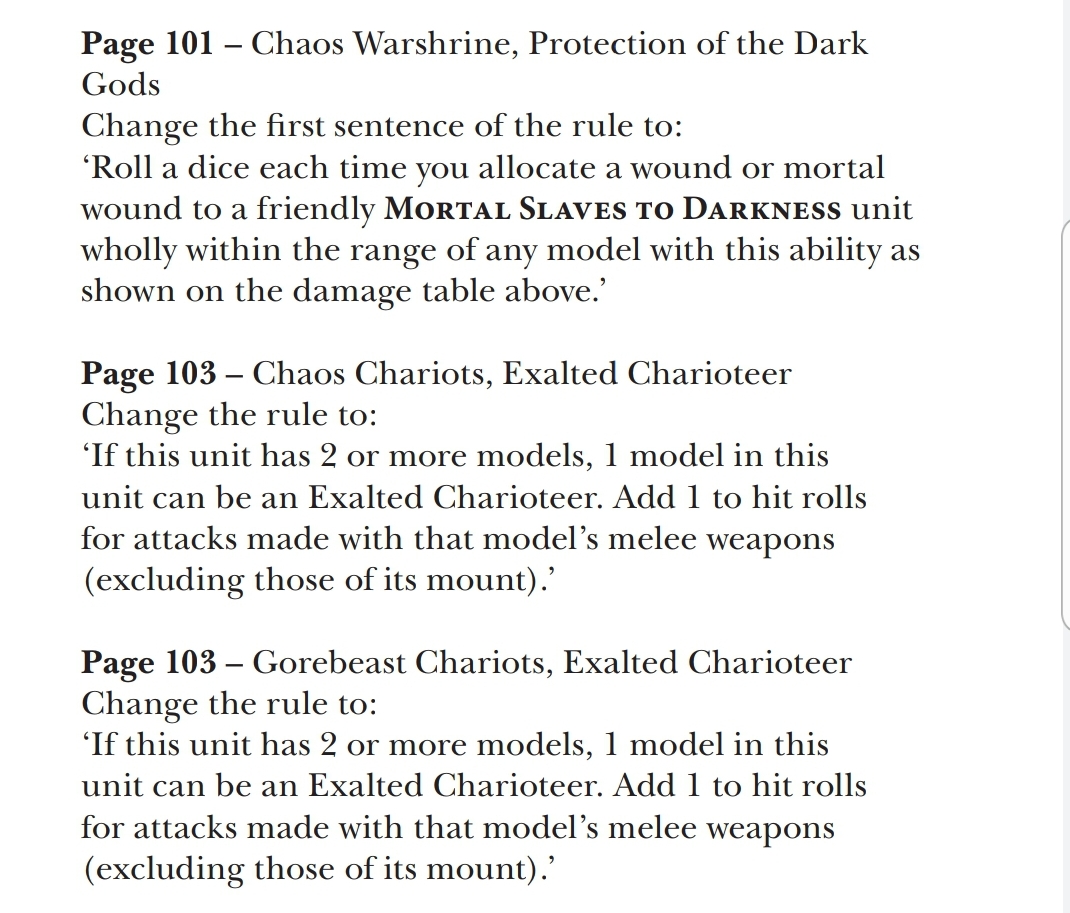 And that's the breaks for Chaos. You can read the full list of errata at the link below.
Were your favorite units changed?
Subscribe to our newsletter!
Get Tabletop, RPG & Pop Culture news delivered directly to your inbox.
Latest News From BoLS: