No need to call the Inquisition here. Nope! Totally NOT heretical Rumor Engine preview ahead. Check your flamers at the door!
Remember that time that the Nurgling got into the Rumor Engine and infected it with it's daemonic taint and we had all those sweet Chaos Previews for like a full week? Yeah…this Rumor Engine is kinda like that. But it's TOTALLY not heresy *wink* to see this one.
It's your favourite day of the week! Which day? Whichever day the Rumour Engine comes out, naturally. Here's the latest image now…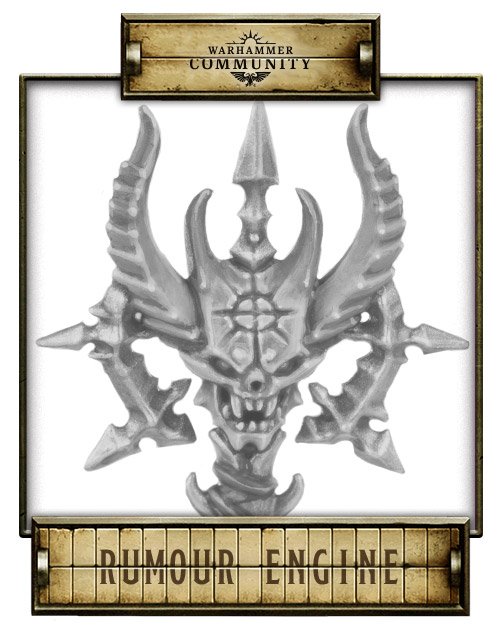 See! Totally not heresy! I mean, sure, it's a daemon's head – but they are dead. SO it's actually a net positive for the forces of good and order…right?
Okay – so what is this thing? Well, it looks a whole lot like a Bloodletter's face and horns on an icon.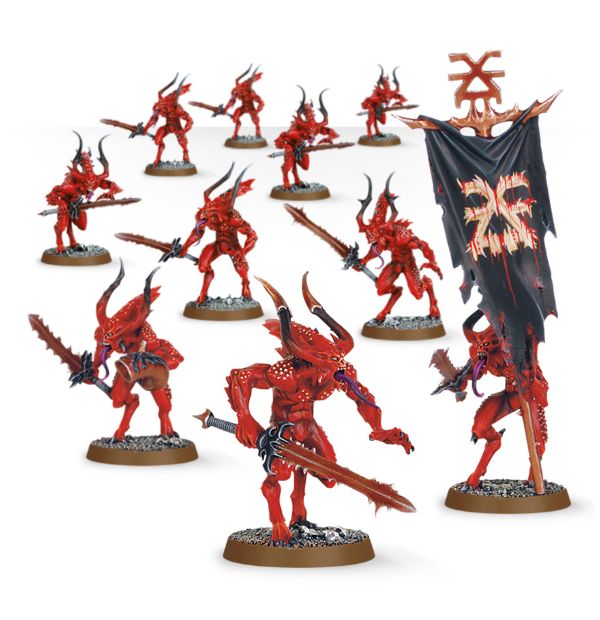 It also has the 8-pointed star carved into it's forehead as well. Mark of Chaos Undivided? And what's up with that icon that it's mounted on? Hmm….
This icon reminds me of the Chaos Space Marine Sorcerer / Master of Possession models, too: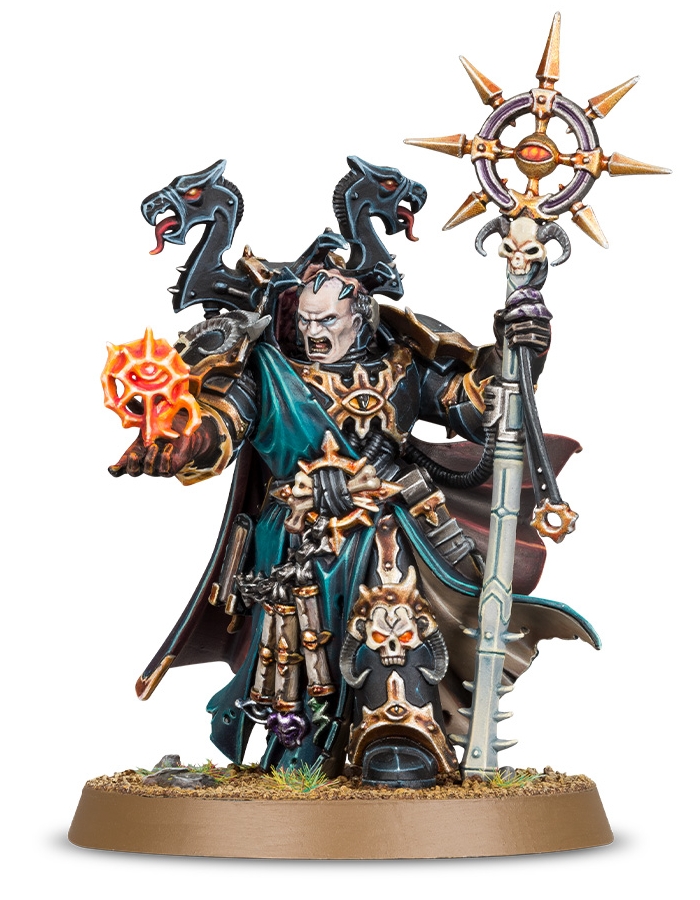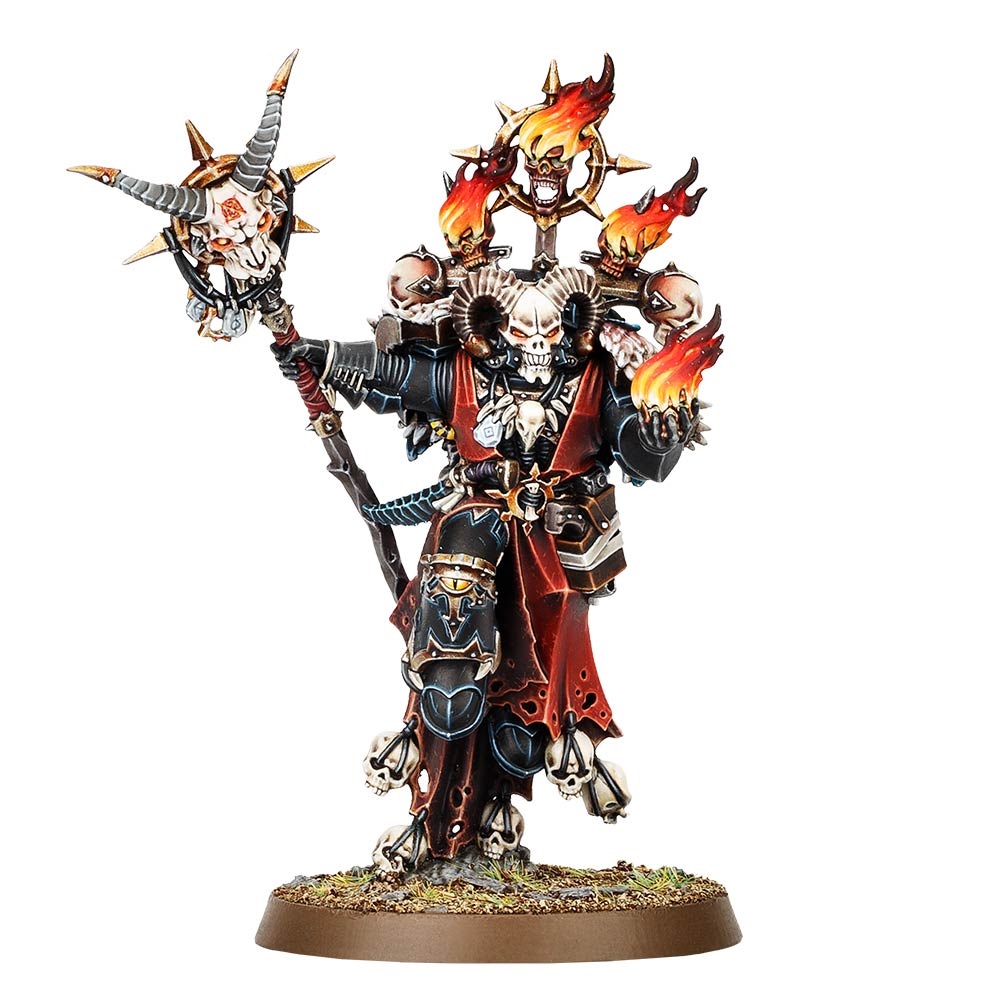 Having said that, I also wonder if this could be a Slaanesh thing. Why? Because of their ancient rivalry and also because it's wouldn't be the only time that Slaanesh used Khorne Daemon bits in one of their relics. The Rod of Command might ring some bells – you know, the one that was carved from a Bloodthirster's bone?

"Rod of Command" from Realms of Chaos (1988)
Anyhow, we'll have to wait and see what this icon is attached to. I'm sure it will all be revealed with time – but that won't stop us from guessing in the meantime!
Let us know what you think this icon is in the comments – Have at it Internet Detectives!