The grim darkness of the distant future is about to get gritty with the launch of a new series of grimdark noir – Warhammer Crime.
Warhammer Crime, contrary to what the name suggests, isn't just what happens when GW decides to nerf Iron Hands right after you got your ebay delivery in. Nor is it rolling five ones on six dice and that's AFTER rerolls, or when you show up with your favorite bunch of Tyranids for a couple of fun games and your best "friend" rolls out their Imperial Soup list and tables you turn one. It is in fact, a new genre series launching from the Black Library that will focus on the criminal element in the grim darkness of the 41st Millennium. Let's take a look.
via Warhammer Community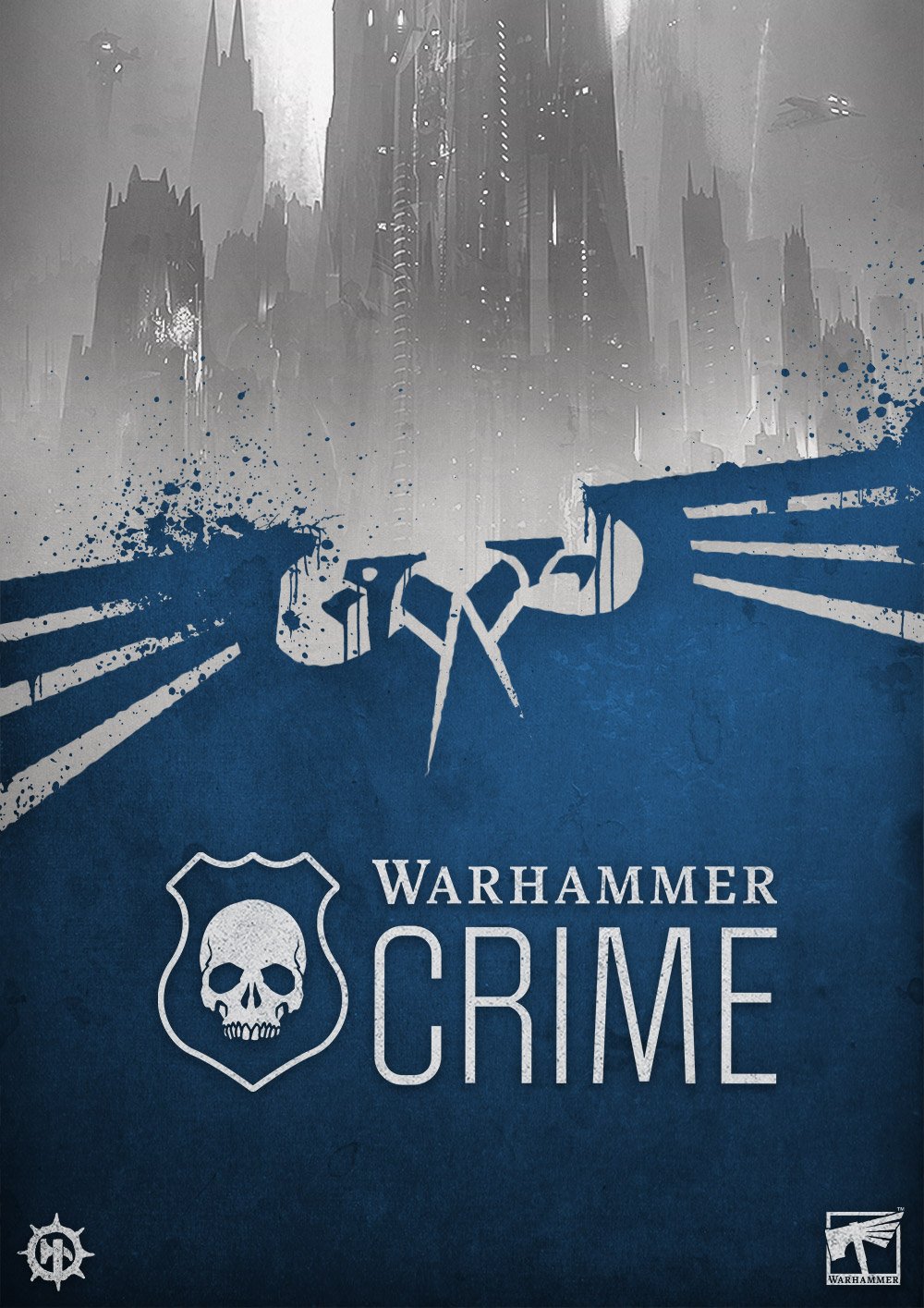 It is the 41st Millennium, and far from the battlefields of distant stars there is a city. A sprawling and rotting metropolis of ancient hives, where corruption is rife and murder a way of life.

This is Varangantua, a decaying urban hellscape, full of fading grandeur and ripe with squalor. Countless districts run like warrens throughout its cancerous expanse, from greasy dockyards and factorums to gaudy spires, decrepit slums and slaughterhourses. And looming over all, the ironclad bastions of the Enforcers, the upholders of the Lex and all that stands between the city and lawless oblivion.

To be a citizen in this grim place is to know privation and fear, where most can only eke out a meagre existence, their efforts bent to feeding an endless war in the void they know nothing about. A few, the gilded and the merchant-barons, know wealth, but they are hollow and heartless creatures who profit from suffering.
Those are some chewy descriptions right there, but it gives you the sense of what they're looking for. It sounds like the city is unpleasant, or at least the parts of the city we'll be seeing are–this is classic noir flavor, where you look at the seedy underside of the city that exists beneath the spit and the polish. I'm curious as to what squalor looks like in the 41st millennium, if it's not just 'Necromunda' but let's find out. Here's a look at the first two stories.
Blood Lines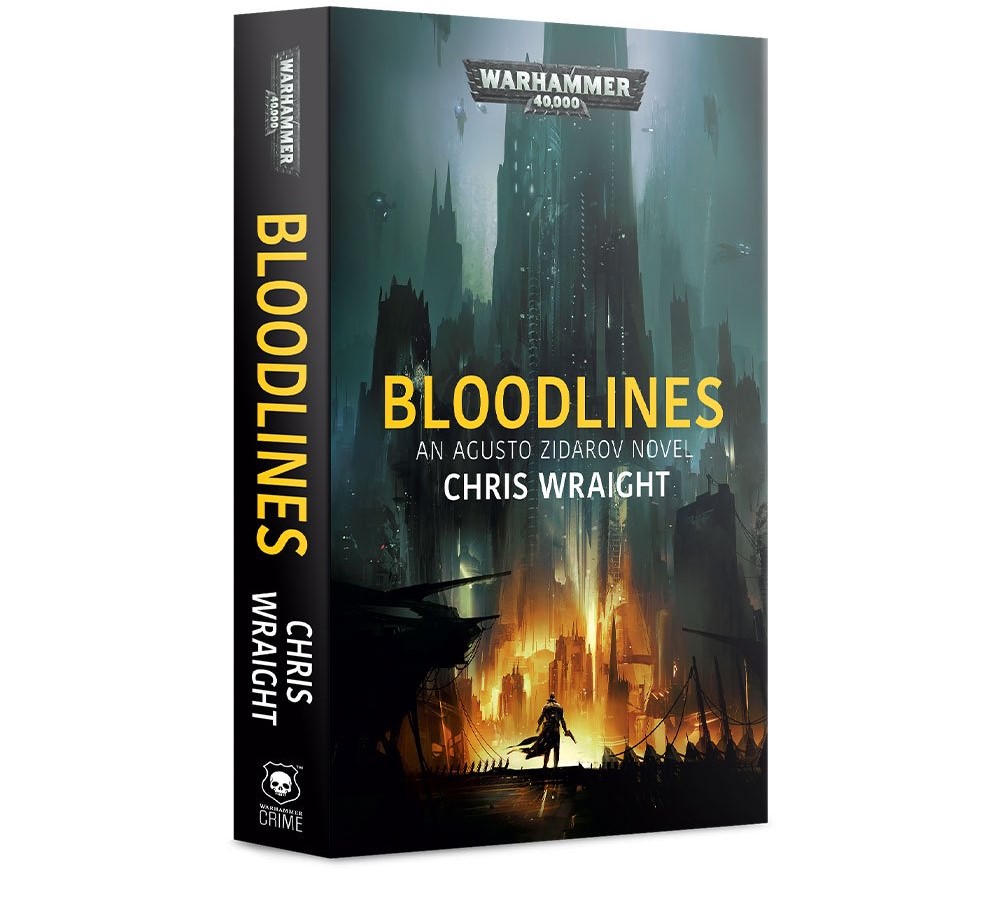 In the immense city of Varangantua, life is cheap but mistakes are expensive. When Probator Agusto Zidarov of the city's enforcers is charged with locating the missing scion of a wealthy family, he knows full well that the chances of finding him alive are slight. The people demanding answers, though, are powerful and ruthless, and he is soon immersed in a world of criminal cartels and corporate warfare where even an enforcer's survival is far from guaranteed. As he follows the evidence deeper into the city's dark underbelly, he discovers secrets that have been kept hidden by powerful hands. As the net closes in on both him and his quarry, he is forced to confront just what measures some people are willing to take in order to stay alive…
Dredge Runners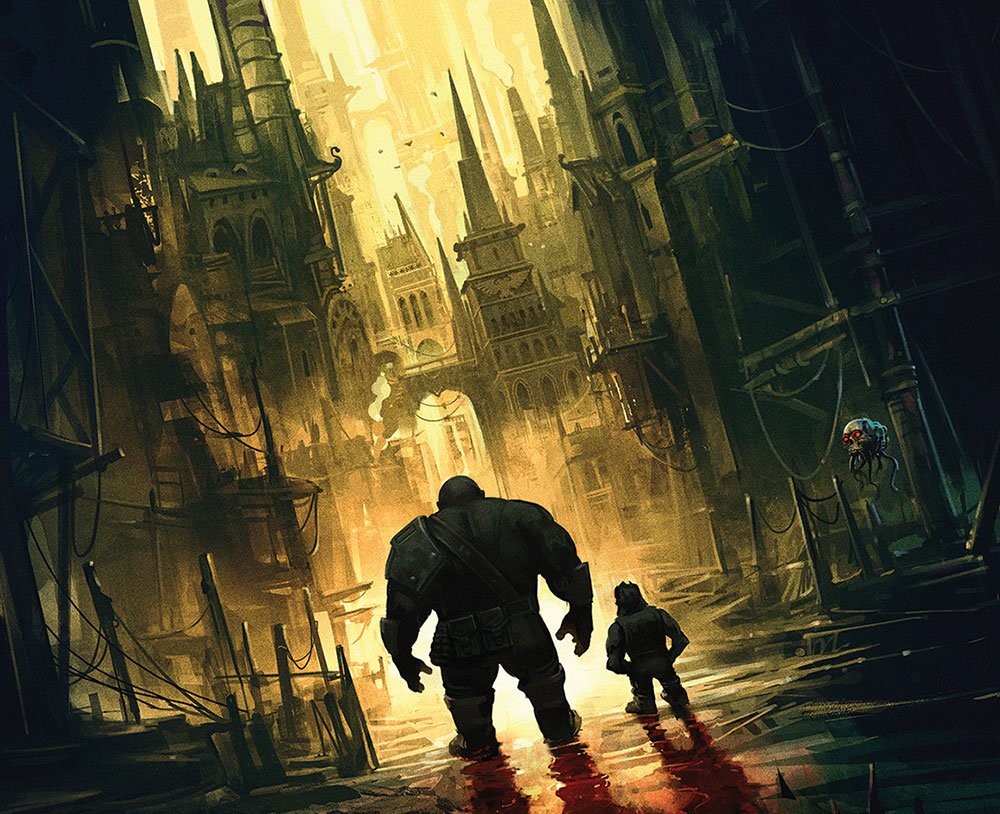 Baggit is a fast-talking ratling sniper with a greedy eye and loose morals. Clodde is an ogryn, a brute with a core of decency and a desire for a better life. Two abhuman deserters turned thieves, at large in the monolithic city of Varangantua where only the tough or the ruthless survive. Having landed in debt to a savage crime lord, Baggit and Clodde end up in the crosshairs of the meanest, most puritanical sanctioner in the city. Caught between two powerful enemies, and with innocent lives at stake, the unlikely companions must think fast and hustle hard before death points a las-pistol in their direction…
What's your favorite Warhammer Crime?