Unicorns; the best and most over powered fantasy creature that none of our characters will ever be good or pure enough to ever see.
I've been re-reading The Last Unicorn by Peter Beagle for the last few days, so as I wrote this I had the opening song from the animated movie (Yes, the one by America) stuck in my head on repeat. Feel free to join me in that pit. Suffice it to say I have been in a unicorn mood and spending some time with them in the monster manuals has only made me love them more.
First Edition
From the get-go unicorns are just slightly over powered as D&D creatures. They get a +2 bonus on hit dice and strikes from their horn dole out double damage, they are immune to poison damage, are impossible to sneak up on, move silently. And oh yeah, just for good measure they can use a teleportation spell once a day. Because, why not?
You're probably familiar with unicorn lore, they avoid all but sylvan creatures and human and elven maidens with pure hearts, they are immune to death spells, can make saving throws as if they were an 11th level wizard, and have horns that possess remedy capabilities against poison. The bad news, unicorns are OP as anything. The good news, they'll probably help you more than hurt you if you are pure of heart. The bad news again, we both know none of the murderhobos in your party are pure of heart.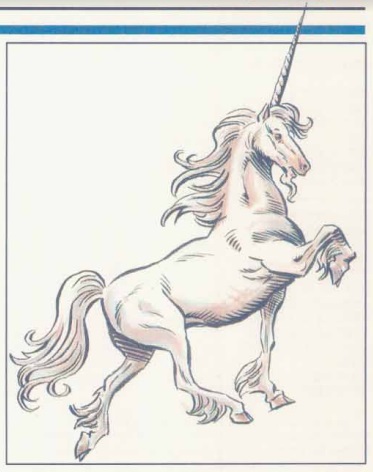 Second Edition
As always, second edition is where creatures start to really get fleshed out. Unicorns protect forests from sport hunters and people looking to cause damage maliciously, but multiple unicorns don't usually guard the same forest. I suppose the exceptions here would be an especially large wood (as stated by the Monster Manual) or if the unicorn were mated (as they mate for life). Rangers have a 10% chance of determining if a particular forest is guarded by a unicorn, so a ranger looking to cause trouble has a 10% chance of knowing whether or not they're going to get stabbed with a horn.
Unicorns are fairly understanding and believe in measured reactions, so a child bothering animals for fun may just be scared away mostly unscathed, while more nefarious threats would be attacked or slain. Unicorns are great, just don't mess with them or their forest or the pure hearted maiden they may allow themselves to be tamed by.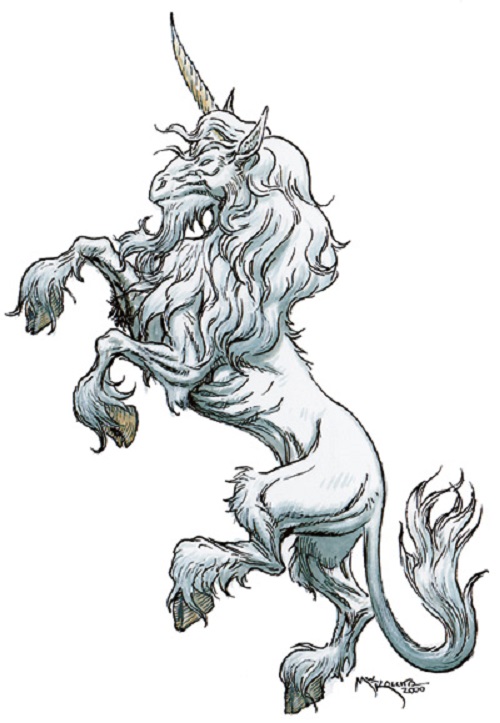 Third Edition
The unicorn isn't OP enough, so third edition gave them even more powers and I for one love it. They now have a version of Magic Circle Against Evil that the unicorn cannot suppress and which continuously duplicates its own effects, can detect evil as a free action, and can cast cute moderate wounds and neutralize poison at a fifth and eight level respectively. They are immune to poison, charm, and hold spells, and receive +3 to Wilderness Lore checks within their own forest.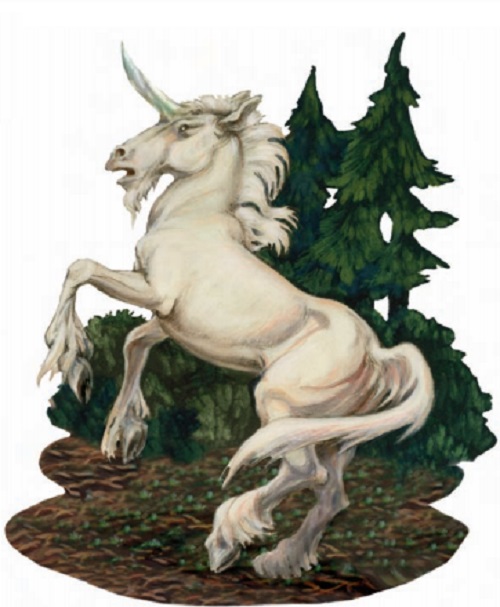 Fourth Edition
4E introduces the Dusk Unicorn, a rare breed with dark coats and black horns. They aren't terribly dissimilar from the standard unicorn, both begin attacks with piercing charges and use fey magic to distract or draw away their potential attackers. It looks like fourth edition did away with many of their other powers such as immunities, magic circle and sensing evil / never being snuck up on, which makes them much more balanced creatures, but less "queens and protectors of the entire forest." In my own game, I'd add those abilities back.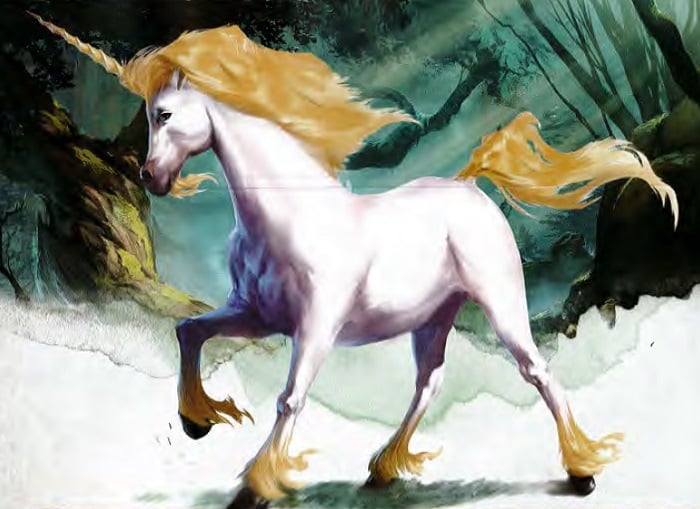 Fifth Edition
5E brings back the many of the aspects of the unicorn that I felt fourth was wanting for with an entire page of background information and lore. Much of this isn't new information as much as a rephrasing of things we already knew, but there is also some very good flavor text regarding just how powerful they are. Fifth also lists some regional effects, or ways that a unicorns presence may change the woods they live in. For example, flames within the unicorn's domain may refuse to burn or healing spells between good-aligned characters may be super-charged.
---
Has a unicorn ever shown itself to your adventuring party? Do you prefer your unicorns a little over powered or under? Did you realize Schmendrick was effectively immortal? Let us know in the comments.
Be careful which woods you go hunting in, Adventurers!