Get ready to be X-treme. Wormhole X-treme. There's a new Stargate SG-1 RPG in development right now, it's currently in open beta, and you can sign up today.
Stargate SG-1's new RPG is set to release at this year's Gen Con–assuming of course that there is a Gen Con this year. Here's hoping. If all goes according to plan, Stargate SG-1, published by Wyvern Gaming should be out in just a few short months. And right now it's in the final phase of playtesting, and you can join in by signing up for their public beta. All it takes is an email, and you'll be ready to dial in chevrons and wonder what will be wrong on the planet you're visiting this week. Here's more from Stargate: The RPG.
via Wyvern Gaming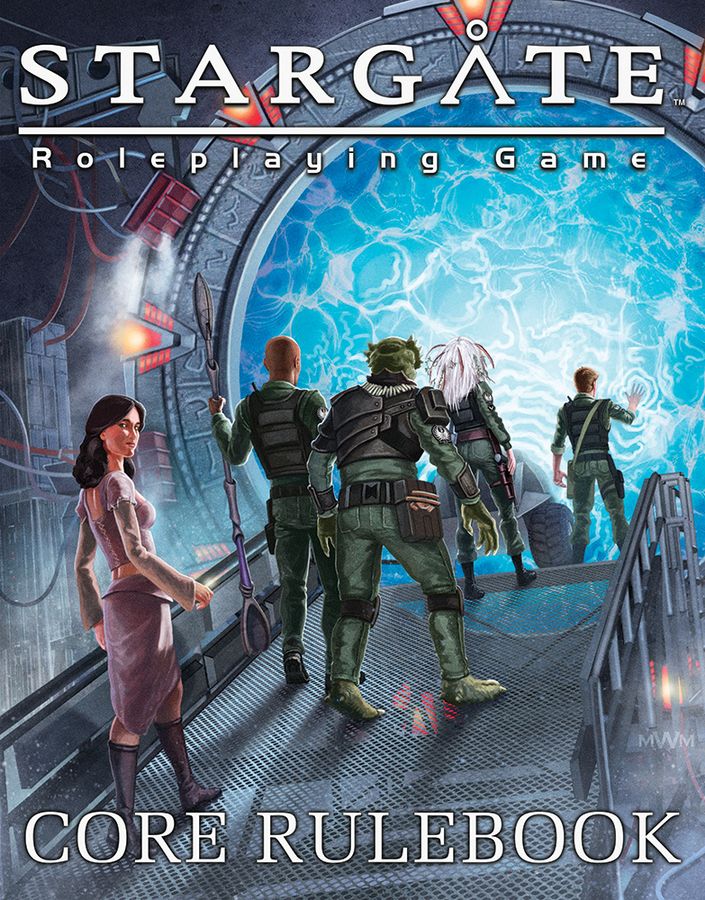 Set during the sixth season of Stargate, the RPG draws players into the world of the television show by having them serve as teams operating out of a secret off-world base. Known as Stargate: Phoenix, which is the name of not only the secret base, but of the RPG's initial 'season' of planned content, which includes new adventures, a living campaign, and more, this base is home to an alliance of humans, Jaffa, Tok'ra, and other races. Players will form new teams to head through the Stargate on new missions.
Wyvern Gaming will be publishing official Episodes to play with the Stargate RPG Core Rulebook. In these Episodes, your character will live inside a Stargate canon series called "Stargate: Phoenix." Your success and failures will shape the story that plays out over a course of a Season of Episodes released over a year starting at Gen Con 2020 in August!
Here's what you need to know about the public beta:
Public Beta Playtest is now available! We had an overwhelming response to our first round of private playtest, so much so we had to turn people away. Well in this round, no one is turned away. If you are interested in helping make us make a great Stargate game we would love to have your help.

We want you, the fans, to help us on this journey to create the best possible Stargate game ever produced. The Public Beta Playtest process is about collaborating with you, the fans. It is a game for you, and it should have input from you!

To sign up, head over to https://stargateTheRPG.com > Click Play > Gaming Groups > Public Beta Playtest Group > Join Group. From there you will get further instructions on how to participate. We look forward to working with you!
Incoming wormhole