This Humble Book Bundle stretches the word book to the breaking point, but it does mean you can get some awesome minis for cheap.
The latest RPG Humble Bundle is listed in the "books" category, and it does many things–most notably it makes you dig down and question "what is a book?" This kind of ontological assault is carried out in the form of incredible value, in the form of STL files which you can translate into 3D printed miniatures and terrain of all kinds. Now, if you think of a book in a very nontraditional way, what is it if not a collection of information. This collection of information just happens to be a bit more directly actionable.
Instead of "learning" something like how to Kill a Mockingbird or whatever Harper Lee was going on about, you can translate this information into a beautifully sculpted piece of plastic that will sit atop whatever surface you use when playing RPGs. Check 'em out.
via Humble Bundle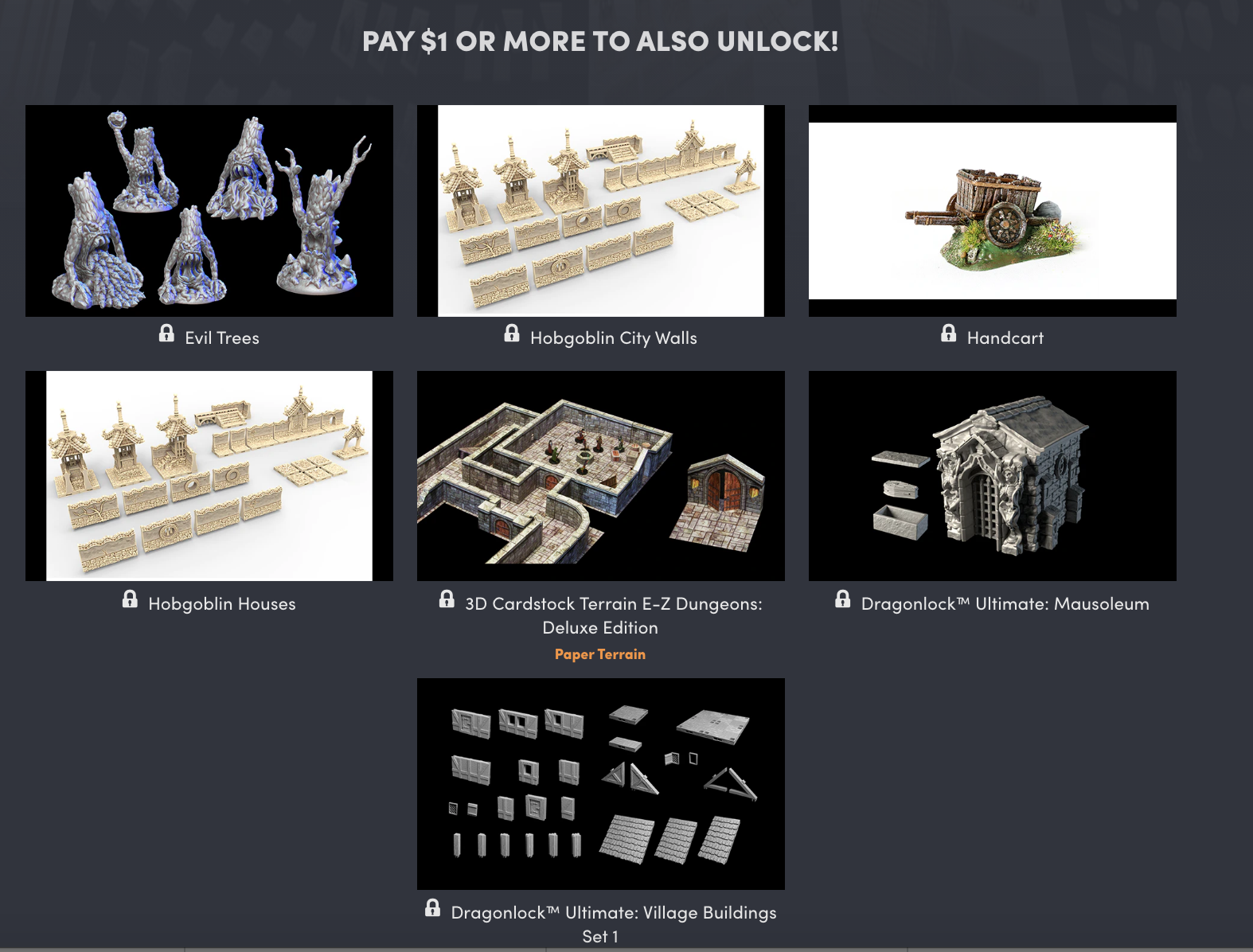 Roll for bundle. Beware the smiling DM, for they have a bundle of 3D models hiding up their sleeve! Evil trees, tombstones, and plague doctors add danger to your dungeon while the aqueduct, bamboo forest, and mystic pillars provide intrigue and mystery to your tabletop session. Purchases of this bundle will support Direct Relief!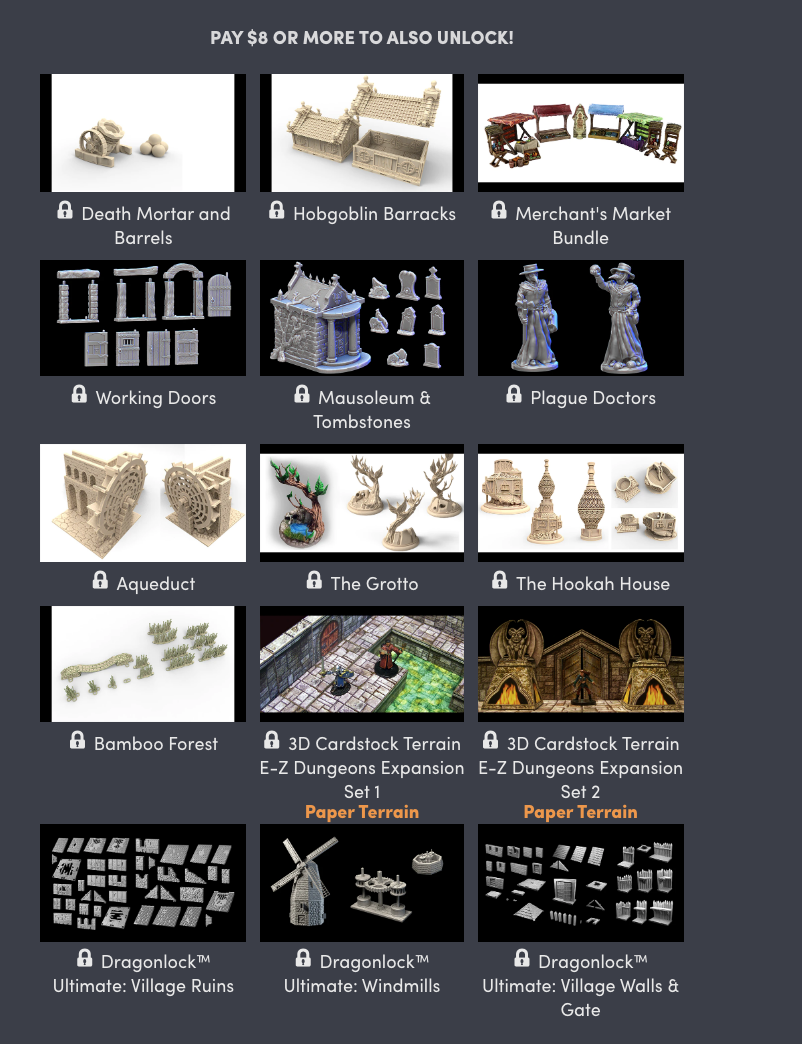 Pay $1 or more. Normally, the total cost for the models in this bundle is as much as $433. Here at Humble Bundle, you choose the price and increase your contribution to upgrade your bundle! This bundle has a minimum $1 purchase.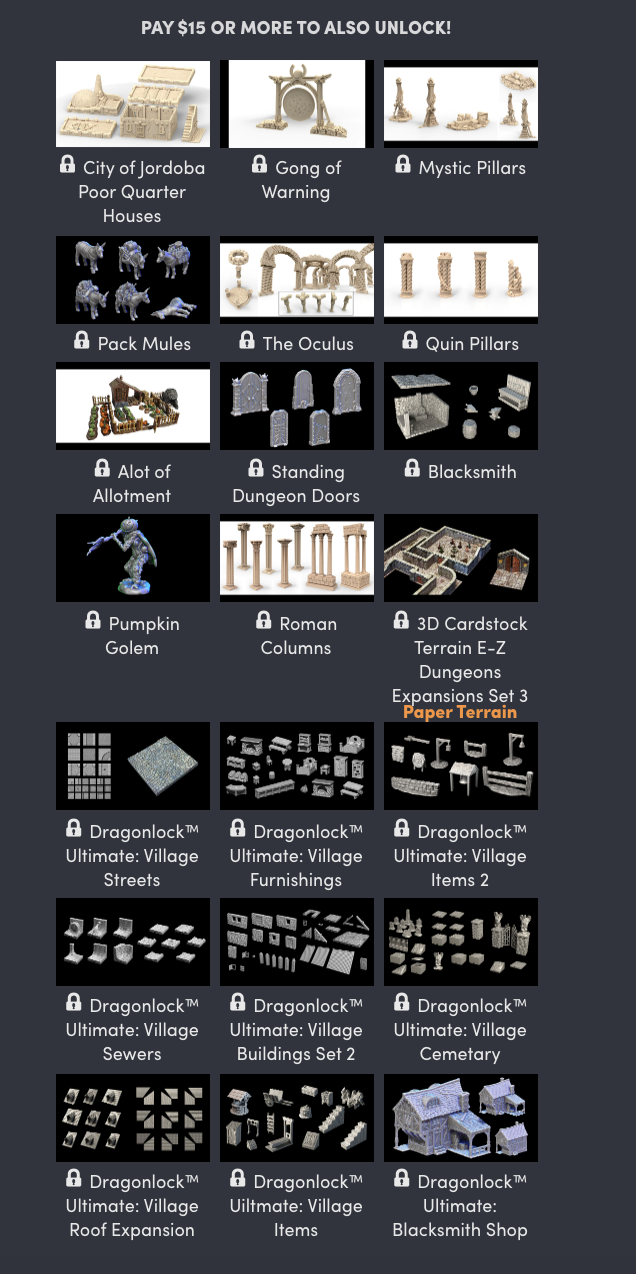 Print them anywhere. These 3D models come in STL file format to support many devices. Printing instructions and recommendations are included with each model.
Support charity. Choose where the money goes – between the publisher and Direct Relief via the PayPal Giving Fund. If you like what we do, you can leave us a Humble Tip too!
Happy Adventuring!