Let's talk about some plot lines that seemed big deals but have gone nowhere in 8th Edition.
8th Edition kicked off with a bang, or a tear more like, bringing back a Primarch and ripping the Galaxy in half, then jumping a few hundred years into the future. During the set up for, and early part of, 8th there were a lot of story lines and ideas teased. Some of these have gone on to be the major beats that move the plot forward, such as Guilliman's return. Others have petered out and been abandoned, having gone nowhere. Now this isn't new for 40K. There have been lots of hints and leads dropped over the decades that never panned out (yet). With 8th really driving home that there is a story going on, not just a setting I wanted to take a look at a few major plot lines that have been abandoned. Note, just because something has been abandoned doesn't mean it's gone forever. Some of these may just have been put on the back burner for the last few years. 40K has a long memory. For now though lets look at some stuff that hasn't been used yet.
6. Fixing the Flaws
When the Primaris Marines where introduced there was an idea that they were a more perfect version of the regular Marines and that possibly they fixed the flaws that other Marines, in particular the Space Wolves and Blood Angels suffered from. For the Blood Angels in particular this was a big deal since members of their Chapter have been working towards finding a cure for their flaws for millennium. The novel Devastation of Baal was pretty clear here, saying that the flaw was fixed and in two hundred years none of the line of Sanginuis had turned to the Black Rage. Story wise of course this was kind of a flat idea, as just fixing the issue without cost doesn't do much narratively but the idea that a cure could be found was interesting.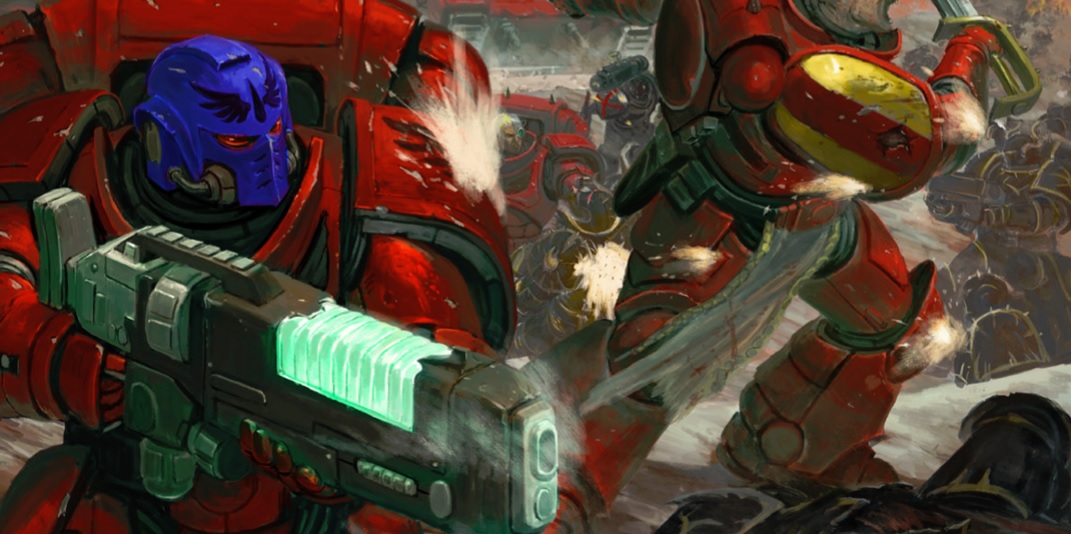 When the Blood Angles Codex came out it hinted that the flaw wasn't cured in Primaris Marines at all, and that maybe it was worse, or there was some other dark secret there. This was a much more interesting idea, that it was either getting worse, or as some people speculated the Primaris Blood Angels where built using a different geneseed, possibly World Eaters, leading to worse rages. However all this mystery and the idea of any cure for the flawed chapters seemed to be pretty quickly thrown out. Several books have just flatly stated that dispite what was thought at first the Primaris are susceptible to the flaws, such as the Curse of the Wolfen and Black Rage, and thats it. No dark truth or secret really.  A whole bunch of hints went nowhere.
5. Rejecting the Primaris 
Back at the start of 8th we found out the the Primaris Marines where being spread around to reinforce the various Chapters. Despite the massive advantage it gave them there was an idea that some Chapters might resist the new Marines. Indeed this made a lot of sense since Space Marine Chapters tend to be secretive and distrustful of even chapters that share their gene lineage. Though it seemed like most would accept the new warriors there was some nice room for division and storytelling. You had Gabriel Seth of the Flesh Tearers disliking them and resistance from the Dark Angels as well. But so far at least none of that has really gone anywhere. Across some 97ish% of Chapters the new Primaris Marines have been added, and both Dark Angels and Flesh Tearers seem to have just accepted them.
4. The Ynnari as the new Aeldari Faction 
This one hurts a lot because it had a ton of potential to really change things up. When the Ynnari were introduced they took what had been a really static existence for the various Aeldari factions and gave them an active story. There was a story here about uniting the shattered remnants of their race into one unified faction and possibly killing Slannesh along the way, making them into a totally new faction. This idea was really cool and seemed to be going somewhere, it even led me to write about how they need to kill of the Eldar (well the Craftworlds at least) to unify the plot. So far however this plotline hasn't really gone anywhere and the Ynnari are kind of stuck as just another, Aeldari faction, and a minor one at that. With GW seemingly no longer wanted to get rid of Slannesh the idea that they will kill it also seemed to have passed away. Now, this does seem like a plot thats more on the back burner than gone for good, as the Ynnari are still getting stories and exist, but its one that really hasn't moved forward in any meaningful way.
3. The Aeldari/Imperial Alliance 
The Imperium is famously xenophobic, working to destroy all non-human life in the galaxy. However the galaxy is a huge place and there have always been exceptions and allowances made in battle or on the fringes. While the Imperium is generally opposed to all the non-human races it has had the closest and most friendly relations with the Eldar, whose goals are generally more aligned with the Imperium than others, though there has been plenty of conflict. 8th, and the Gathering Storm, seemed to take this to a new stage with high level cooperation between Imperials and Eldar taking place. In particular we had Harlequins working with Cawl and the Ynnari working to bring Guilliman back. This wasn't done in secret either, Yvraine publicly takes part in Guilliman's re crowing as Lord of Ultramar- in a room full of Space Marines, an Inquisitor and a Living Saint. All of this suggested that their might be a real alliance in the works with the factions active working together on a high level in the wake of the Great Rift. But nope, they all just kind of went their separate ways and haven't seemed to talk in a few hundred years.
2. Guilliman Can't Take Off His Armor 
When Guilliman was brought back to life it was done using using the Armor of Fate, the specially crafted armor built from him by Cawl. After his return he was warned never to take the armor off, and that doing so would kill him. Then, umm, he took it off. It was fine. Took a bit of work to get used to, but that was it really. The end.
1. Anything Not Being What It Seemed to Be
This is kind of a catch all, but 8th implied that a lot of things might not be what they seemed and that a lot of people might be working towards nefarious goals, so far however none of those threads have every really panned out. Guilliman isn't really back, or its "not" Guilliman? Nope. Cawl or Yvrine or the Eldar are secretly controlling Guilliman? Nope. Cawl is evil or out for his own good? Nope. All these people are just outright heroic fighting for the good of the Galaxy. Primaris Marines have a dark secret or are part of a larger plot? Not really, just heroic saviors of mankind. Guilliman faked talking to the Emperor or wasn't given the regency? Nope he talked to Big E and is doing what He wants. There is a ton of stuff like this, and over all 8th so far has been a very… straightforward story with how things appear to be on the surface being the truth in the end. We'll see if that changes, but for right now thats a whole tone of ripe and intriguing story lines that have been abandoned.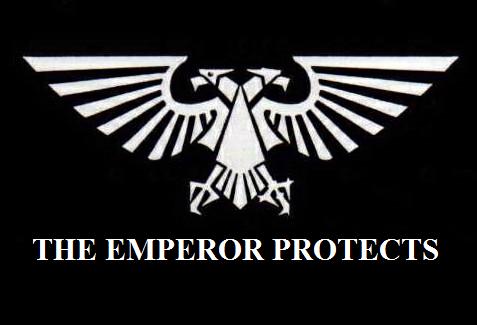 Let us know which abandoned plot lines you want to see worked on, down in the comments.