Here's three armies I'd love to see premiere/return in the upcoming Old World battle game.
With the Kislev preview being our first look into the return to the Old World, I'm starting to get pretty excited for what else they'll be adding in. The possibilities are endless, of course, but there are a few things that I'd really love to see return (or be added in) for the Warhammer game. Here's three factions that I think would be cool to see hit the battlefields of the Old World.
This is from 1983!
Nippon/Cathay
Adding in the far eastern factions to Warhammer would be really awesome, mostly because we'd get to see the "mysterious magic" that is always talked about in the books and stories on the tabletop. The makeup of the armies would be interesting, adding in the stealth troops of Nippon that allegedly trained Clan Eshin or the mighty dragons warriors of Cathay. Plus, we'd get a look at a faction we haven't really seen on the tabletop before, which would give GW a lot of interesting new things to work with.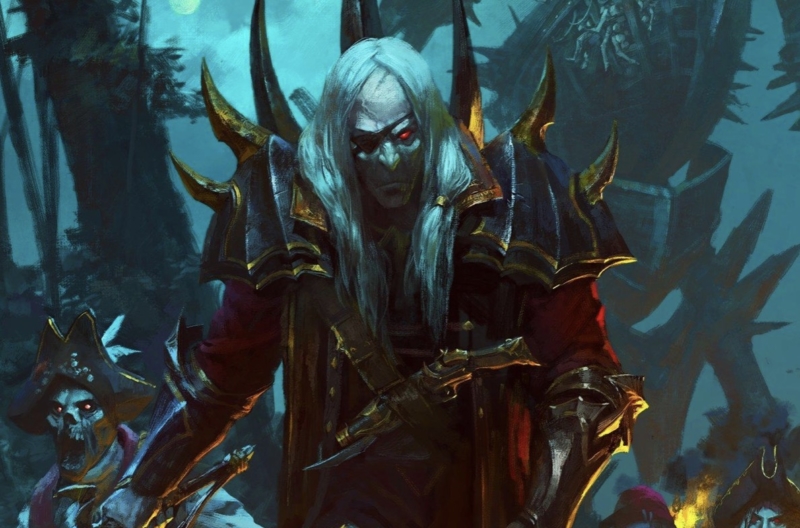 Vampire Coasts/Sartosa
Aranessa Saltspite, Count Noctilis…there are several canon heroes that could lead a force of undead or "altered" pirates to plunder the shores of the Old World. It would also lend a lot of ammunition to conversion work, and it would be fun to see zombies converted into undead sailors with rudimentary firearms. Also we could see the results of a necromancer pulling material from the bottom of the sea instead of graveyards or battlefields.

Amazons
Of course we knew I would go here, especially with the Amazons having a Blood Bowl team. Adding in the warrior women as a standalone army would be amazing, and would provide some fun conversion opportunities for Daughters of Khaine, or vice versa. I'd love to say a revamp of Amazonia and see what sorts of things they can bring to the battlefield other than just their martial prowess.
What armies would you like to see return to the Old World?