Osprey Games and North Star Military Figures have now released their newest Mass Combat Fantasy System – Oathmark. In it, you build a Kingdom and wage wars against your neighbors. There are four core races in the book (Dwarf, Human, Elf, and Goblin/Orc). Those races all get along within a Kingdom but will fight for their lords against neighboring kingdoms. How will you build your Kingdom?
Recently, I went through all of the races in the book and listed their advantages and disadvantages in the game. In this post, we will look specifically at the list of the Dwarfs. As a note, these are very "lord of the rings" type units. There are no crossbows, guns or Dwarf cavalry on rams.
Two Ways to Play Oathmark
Before focusing in on the Dwarfs, I want to let you know that there are two ways to play the game. The first is to take a straight-up list from a single race and field units from just that race. The second is to build your own Kingdom for a fantasy campaign game. In the campaign game, you can set yourself up to take any units that you want, but for this post, we are going to focus on the Dwarfs.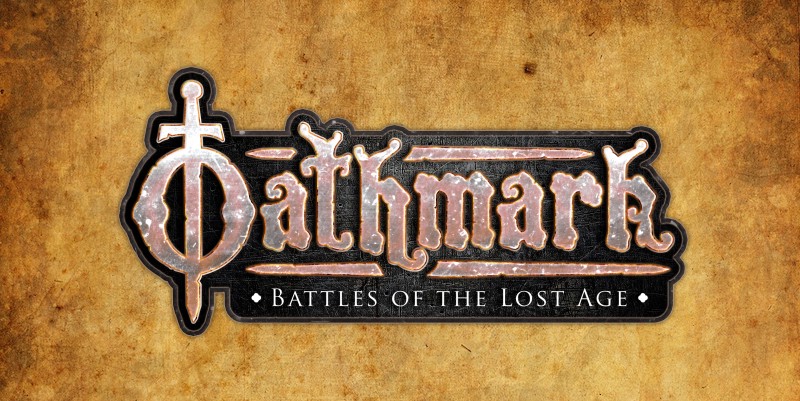 The Dwarfs
The Dwarfs in Oathmark have the best overall defense values and the second-best activation (and moral) values in the game. They happen to also be the slowest army in the game and none of their units can take mounts of any kind.
Available Units
The following units are available to a Dwarf leader. I will leave the word "Dwarf" out of each entry as it can be assumed that all of the standard units in this list are Dwarfs. I also make mention of their armaments in case you want to see if the model types match up with your army or preconceived notions.
A King (Command ability, Hand Weapon, Shield and Heavy Armour)
A Prince (Command ability, Hand Weapon, Shield and Heavy Armour)
An Army General (Command ability, Hand Weapon, Shield and Heavy Armour)
Captains (Command ability, Hand Weapon, Shield and Heavy Armour)
A Champion (Hand Weapon, Shield, Heavy Armour)
Spellcasters (Hand Weapon)
Soldiers (Hand Weapon, Shield, Light Armour)
Spearmen (Spear, Shield, Light Armour)
Archers (Hand Weapon, Bow, Light Armour)
Warriors (Hand Weapon, Shield, Heavy Armour)
Linebreakers (Two-Handed Weapon, Heavy Armour)
Border Guards (Hand Weapon, Bow)
Militia (Two-Handed Weapon)
Light or Heavy Catapults
Indirk (wooly rhinoceroses)
Eachy (a large regenerating humanoid creature)
Barghest (giant horse-sized dogs that can vanish and reappear)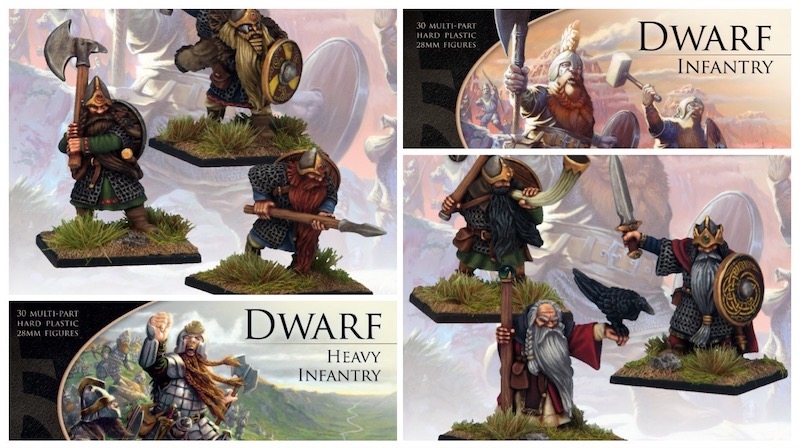 Wrapping it up…
Hopefully, you enjoyed this article about Oathmark. North Star Military Figures makes some beautiful miniatures for this game (seen above). That said, the game is miniature agnostic so maybe you have alternative figures that you want to use. Special thanks goes out to Osprey Games for sending me this book for review purposes.
For those interested in extra reading on the topic, I have more Oathmark stories including an excellent article on the differences between the races in the game and a full rundown of the units belonging to each race.
Thanks again for reading, and until next time, Happy Gaming Everyone!!!

Read more about great Indy and Historical games on my site!
Must Contain Minis is my personal Website. If you like this post, be sure to check out my site. You can also follow me on Social Media. I am very active on Facebook and share posts of a wide variety. I upload my best pictures to Instagram and am fairly active on Twitter.
My aim is to promote gaming with companies outside of those that already dominate the gaming market. You can find a wide variety of games there from Indy to Historical.