Baldur's Gate 3 isn't the only 5th Edition video game in the works. Check out Solasta, Crown of the Magister's gameplay and character creation.
While the invasion of the Mind Flayers to the city of Baldur's Gate is still slated for later this year, let's not forget the other 5th Edition game due out soon. After a successful Kickstarter last year, during which backers raised nearly a quarter million dollars to fund a new game, Solasta, Crown of the Magister, which would be built atop the rules featured in the 5th Edition SRD. It's a still a fantasy world, you'll still play Paladins, Rogues, and so on, the only thing missing are the Mind Flayers. But aside from that, Solasta looks incredible. Take a look at the features trailer, which shows off just how far the game has come since September.
Wizards of the Coast granted Tactical Adventures a license to use the Dungeons and Dragons SRD 5.1 Ruleset, further anchoring our will to make the most faithful video game adaptation with the Tabletop Ruleset and craft the game you are hoping for! Solasta: Crown of the Magister brings back the thrill, tactics, and deep storytelling of tabletop games. As you play, you'll feel yourself reaching for your dice and miniatures. It's time to dive into the world of Solasta. Roll for initiative!
And from the look of it, Solasta is all about that 5th Edition feeling. You'll roll for initiative, take attacks of opportunity, and more. Solasta has its own system, different from BG3's Divinity Engine, which showcases the unique aspects of 5th Edition as viewed through Tactical Adventures' lens. This means using skills, playing around with backgrounds (as you'll see in the character creation video above, they've got all the SRD ones, as well as plenty of their own creation). It uses every part of the ruleset.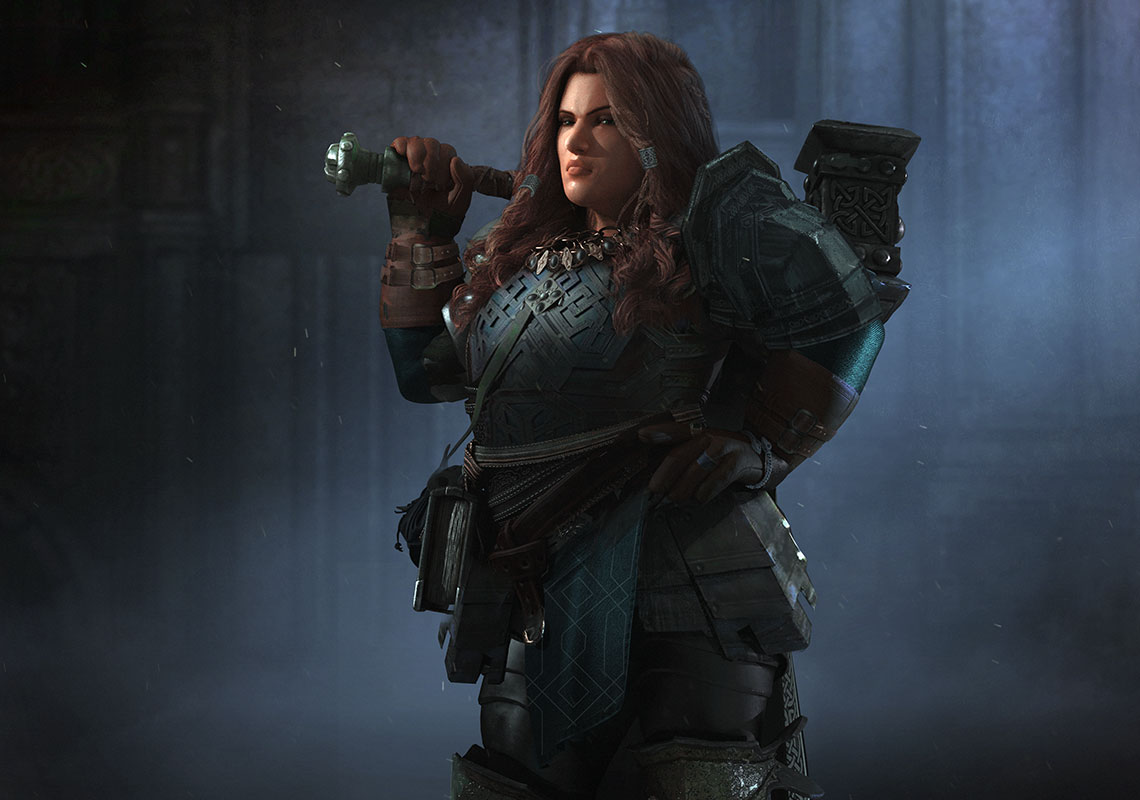 The other thing to note is this game wears its party-based gameplay on its sleeve. You're not just playing one character, you're creating a party of four. If you want to be successful in this game, you'll have to create your own ideal party out of a bunch of different character classes including Paladin, Rogue, Fighter, Wizard, Ranger, Sorcerer, and Paladin. It's your party that will help make you successful–and because the Kickstarter did so well, there's interparty banter and everything.
Roll for initiative, take attacks of opportunity, manage player location and the verticality of the battle field. Set yourself up for the finishing strike and possibly roll a natural 20 at that key moment of battle.​

In Solasta, you take control of four heroes, each with unique skills that complement one another. Every hero expresses themselves in the adventure, making each action and dialog choice a dynamic part to the story. Players will create their heroes just as they would in a pen-and-paper game choosing their race, class, personality and rolling for their stats.​

You make the choices, dice decide your destiny.
As for the world of Solasta itself, it's one that's been envisioned by the folks at Tactical Studios, but with design from the community. So far they've been running community contests to develop magical weapons and items, which you can check out if you visit their community forums.
Happy Adventuring!