Goatboy here. Let's pull out a crystal ball and look at what upcoming Psychic Awakenings may hold while we wait for GW to start back up.
I know I am super excited as tons of my factions will get new rules.  I can only hope they are more like the Grey Knight update over the GSC update – but you know we can't always win.  I think I want Death Guard and Chaos Knights the most to be decent – but in reality I just want more armies to show up to events and update the play scape – whenever I get a chance to play again.

Engine War
The first one will get is Engine war and I expect both the good guy knights and bad guy knights to get a similar mirrored set of rules.  Households galore with ways to build them up and create new and unique ones. I think the Chaos ones will end up being better as they currently only have 2 so adding any other interesting rules might be worth it.  The Good guy Knights have stronger households overall so I bet they end up being along the lines of other armies – with the build your own "thing" not being nearly as good as the current default ones.  From there I hope upgraded Warlord traits for the Bad guys as the current ones are just – not the exciting.  Will this be the birth of bringing back the Knight as the Gatekeeper army of the tournament scene?  Who knows will just have to see.
It feels like the Admech part is going to be the bigger "rebuild" of the codex as new units usually means a whole slew of updated rules.  We have been hearing about a new "Ad Mech" update for awhile so seeing it most likely come in Psychic Awakening will be interesting.  I bet they get the Grey Knight update with a whole slew of ways to make them different – on top of having new ways to build their own versions of Legions.  I really think they just need a Stratagem rework and Canticle fix to get them up to snuff – but we'll see.  The other book that needs a lot of work is the Daemon side of things which could range for a bunch of new stratagems to crazy things like adding a Warp Storm table back in.  I think just looking at the top of the army and going to fix the Greater Daemons would be more important as well as just making full God Specific armies better would be the place to start.  Of course really I think the book needs an overhaul but worry this is gonna end up towards the GSC spectrum of rules.
Does it feel like they are skipping Engine War to get into War of the Spider?  I hope that doesn't mean the rules are just left to languish but will see.  Heck it might mean this is just a bunch of simple and efficient sets of rules to make those bad guy and good guy armies great.  Or it could just be another story where no one wins in the end.
War of the Spider
War of the Spider is next and it feels like that's the book they are really excited about.  I think the release of an updated old 40k Character seems neat as well as all 4 listed faction updates coming.  From what I saw in the stories and articles it is Death Guard, Custodes, Assassins, and a new legion led by Fabius Bile.  What does this mean for 40k?  Well the 3 updates all are coming for armies that need it badly.  I am hoping to see all Grey Knight like updates – but the one that probably needs it the most is the Custodes.
If you told me back in the old editions that we would have an army with army wide 2+ save, 4+ invulnerable save, 3-4 wounds apiece, all hit on a 2+, and rider giant super bikes wasn't good I would have said you are crazy.  Of course with 8th edition this crazy army is just not working out as well as it should.  A few nerfs to powerful units mixed with not getting any of the "marine" update love means these guys are just kinda left to casually murder Marine traitors for the Emperor.  There are a lot of strats that could be added to the army as well as some overall tweaks to their design that might make them worthwhile.  I don't understand why they didn't get Bolter Drill or Shock Assault as while they are not Marines they sorta act like them.  I don't think they need a big doctrine update and would benefit from some kind of Grey Knights like "oath" or tide system.  Add in some Stratagems and then you got an army that has some new life that might do some good work.  Plus its a super easy army to paint up and looks pretty neat on the table top.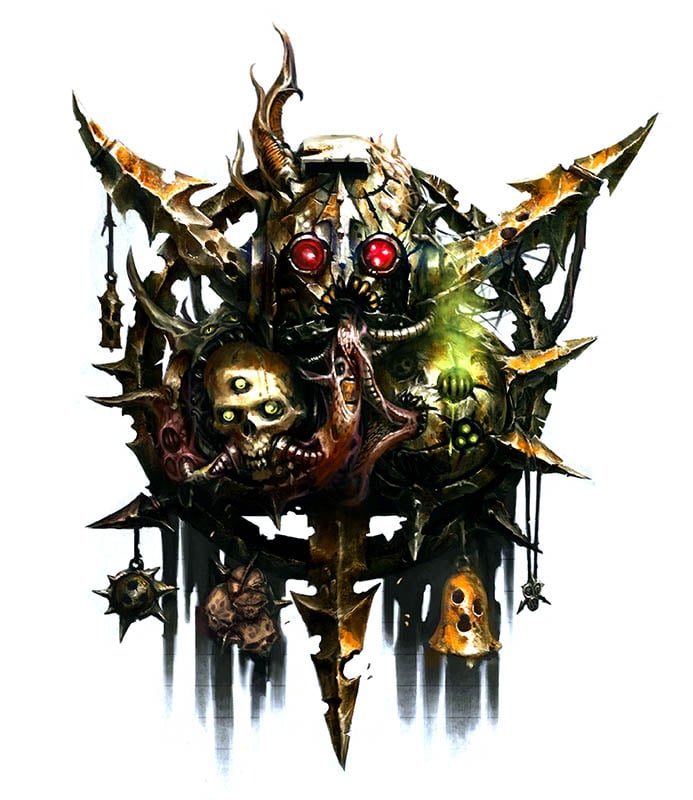 After that we have Death Guard and you know my love for them.  I think this is another army that just needs some added on rules to bring more flavor and power to the book.  The Tallyman will hopefully get Prayers to Papa Nurgle as well as some much needed stratagem updates.  It sounds like the chatter points to more unique builds for the armies along the lines of the Thousand Sons update so that could be neat.  New Plagues, spells, relics and Warlord traits could do wonders for the book.  It just feels like they are almost there with just small simple design changes to bring them up with 8th/9th.  This is another one of those fully plastic Armies that could just use some love to get them in the right place.
The Assassins are a weird one where I don't know what they will do with them.  It gets another book to print their rules again – with maybe some tweaks to each of the units to better set them up for the new edition.  They might tweak how you can add assassins to armies to match the Inquisition so it doesn't break army wide rules.  They could also create a whole new detachment for them to better set up them up as unique force for the 40k universe.  This is one of the weirder updates as you thought this could fill the whole "White Dwarf" update like Death Watch and Harlequins so it might be more meaty then a few pages sandwiched in-between paint articles and lore.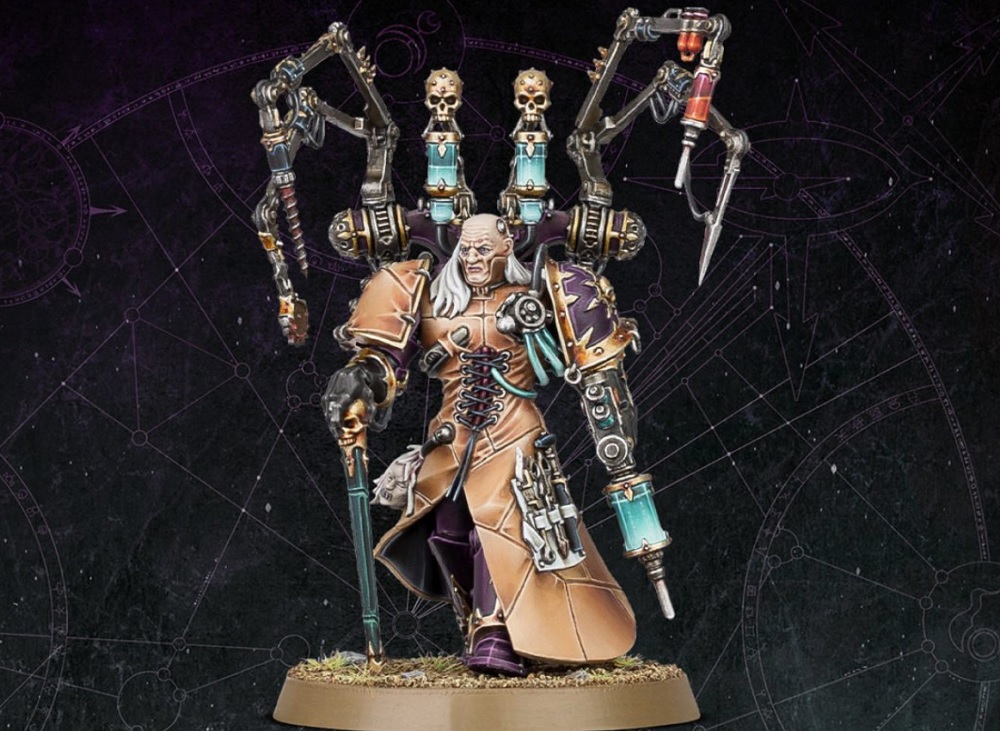 The final thing that is interesting is Fabius Bile.  The fluff points to him working with Primaris bits so there is a lot to stew on with that.  Is he going to have Intercessors or other options for his army?  Will it just be one upgraded unit which makes it a lack luster update?  Can he tweak the entire army like he did in the past to create a ton of crazy Chaos Space Marine monsters?  Is this going to be the true Undivided army for the 40k universe?  There is a lot to figure out in this book as we have just seen a Fabius Bile miniature and his helper so I kinda don't expect any other crazy new units.  This could be the return to the conversion happy 40k universe we have seen now with the KFF Big Mek, Space Marine Captain on a Bike, and other "hero" versions of basic models.  It would be neat to see a fully fledged mashed up army with some specific Marine options, some kind of crazy upgrade system, and a ton of cool options.  It's these kitchen sink style armies I like as it lets you go crazy as you build it out and make it like a janky weird army of death.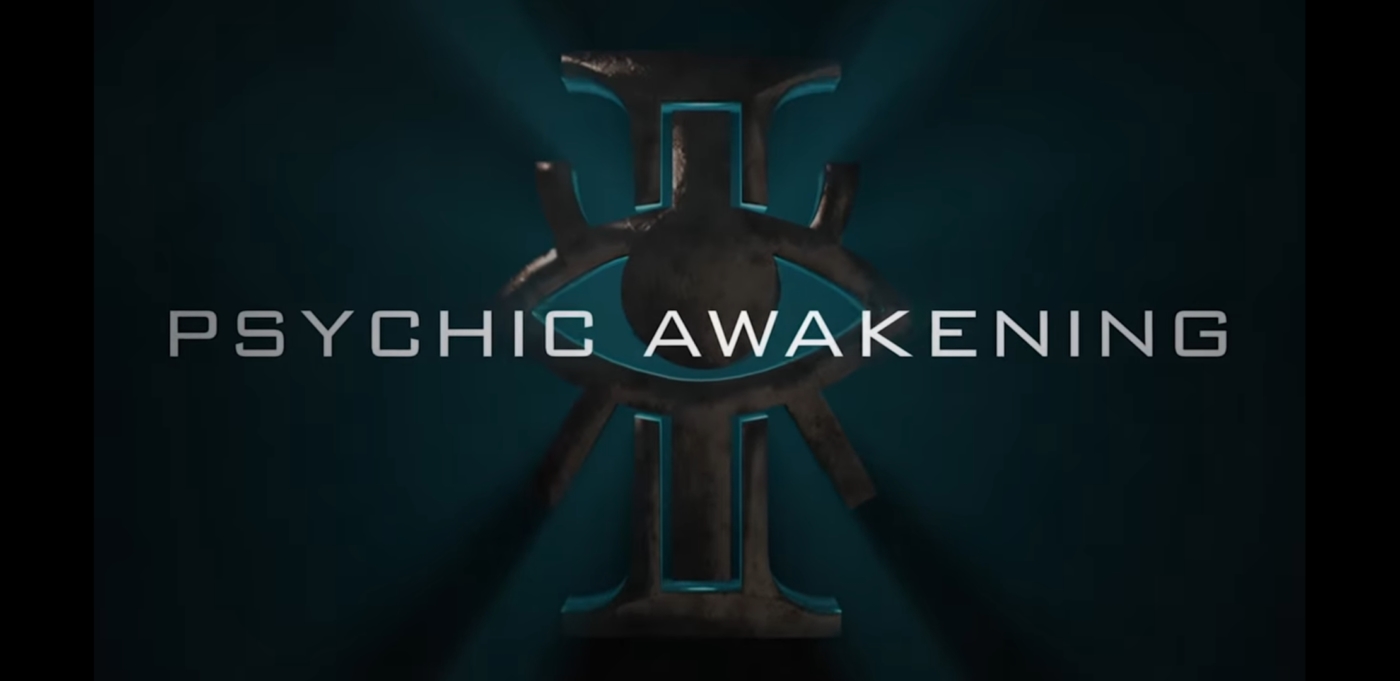 Overall I am pretty excited to see the new releases.  I don't know if GW is going to throw them out quickly to allow the release schedule to catch up and ensure everyone gets something to spend their hard earn cash saved from not going out to lunch at work.  I know I have some space to burn on plastic crack as I will be finishing the last few Death Guard pieces on my 4th army updated done over the Quarantine.
What are you excited about?  Are you just ready for the rumored new edition to come out?