Goatboy here, today I want to take you through my favorite Chaos "Biker" miniatures & conversions who are too cool to walk.
I don't know about you – but the loss of biker riders for Chaos was a big blow to my cold dark heart.  I really wanted to try and mess with some of the new Legion goodness with different riders.  Between all the Daemon weapons, new strats, and warlord traits I thought I could have a lot of fun with these.  But alas – GW thought it wasn't right to have these guys in the book still – so now they sit just waiting for something to bring them back to life.  With that – let's go down memory lane as I take you through these riders and the hey days of Counts as Nonsense.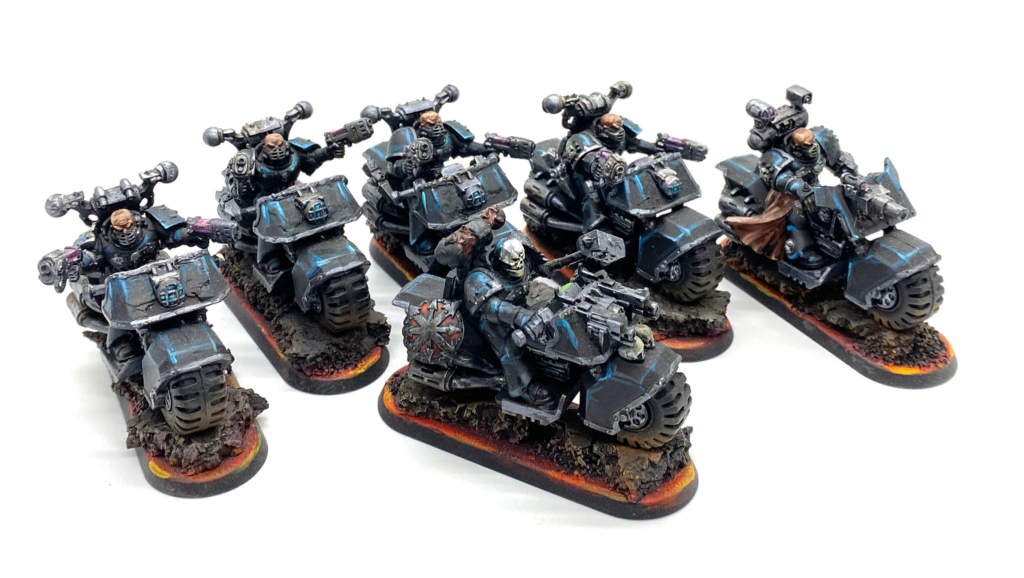 Cypher's Biker Buddies
This is one of the counts as Dark Angels Ravenguard squad.  I wanted to do double plasma pistols to make it look like a weird Cypher squad.  The middle character is an evil Chaplain for the death star army.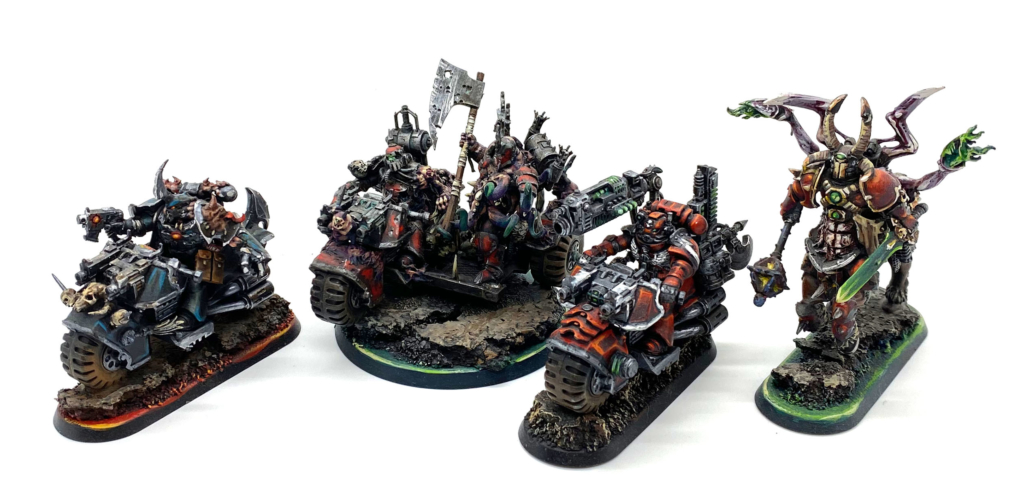 Onto the Conversions
Here you see on the left another counts as option for the evil Ravenguard.  Or a Chaos lord with a power fist.  Next is a really weird conversion based on an Attack bike with that crazy Nurgle AOS character.  The next is a non Chaos character but I loved the model so much I wanted to show him off.  It was a Biker Conversion beamer biker that I would use from time to time.  The last one is a crazy centaur sorcerer I did a long time ago.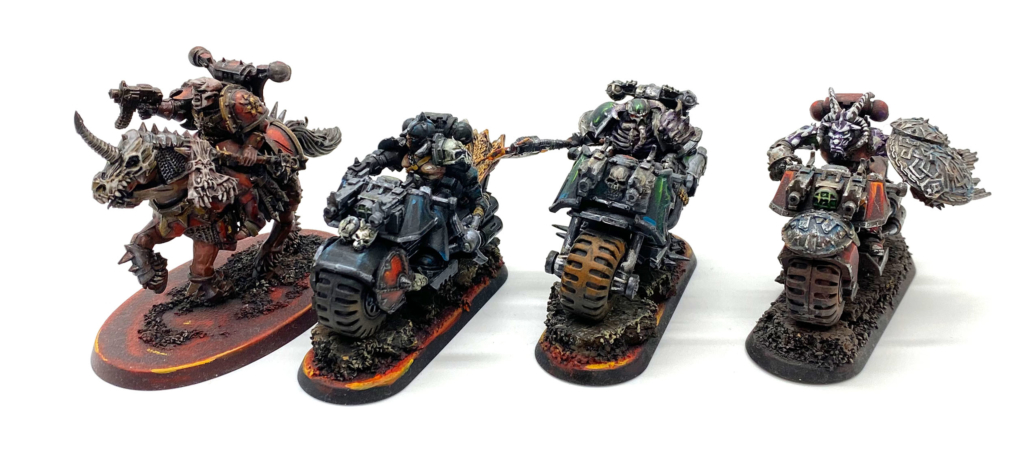 In Soviet Union, Goat Ride Bike!
Here we see another sorcerer on a horse instead of a bike.  The next is another crazy counts as Ravenguard character.  Up next was a sorcerer on a bike and finally a Space Goat on a bike I used one year at Adepticon as an Iron hands pain in the butt FNP nonsense character.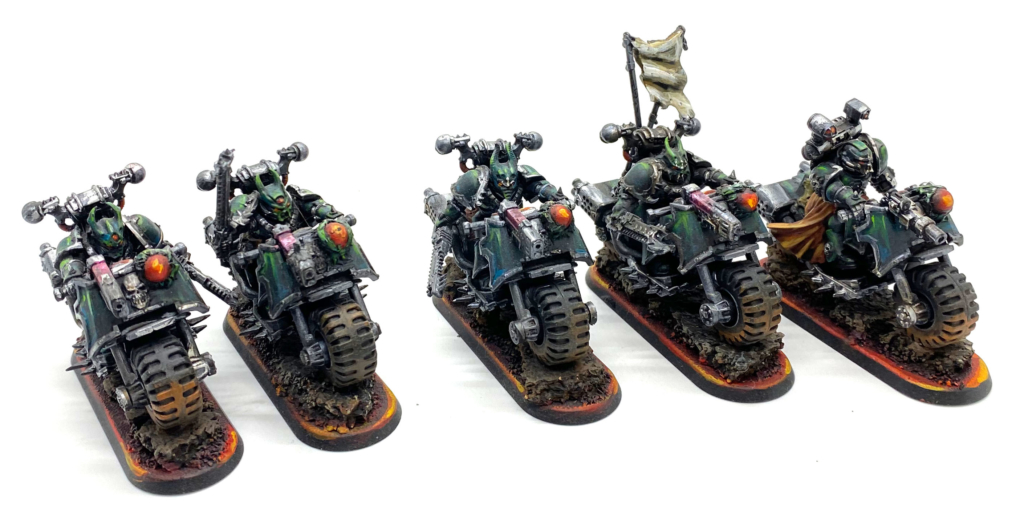 Finally we have the other Dark Angels Ravenguard Command squad.  The crazy eye was there to give this daemonic look to the army.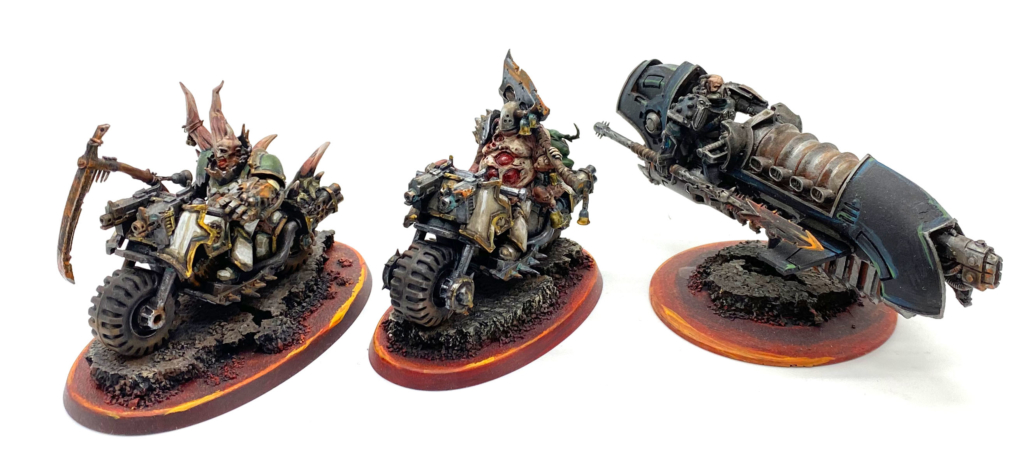 Don't Forget to Clean the Seat!
Here we got 3 bikers – one more Raven Guard counts as Sammie.  The other two were for a weird Death Guard idea before they got locked into their own army.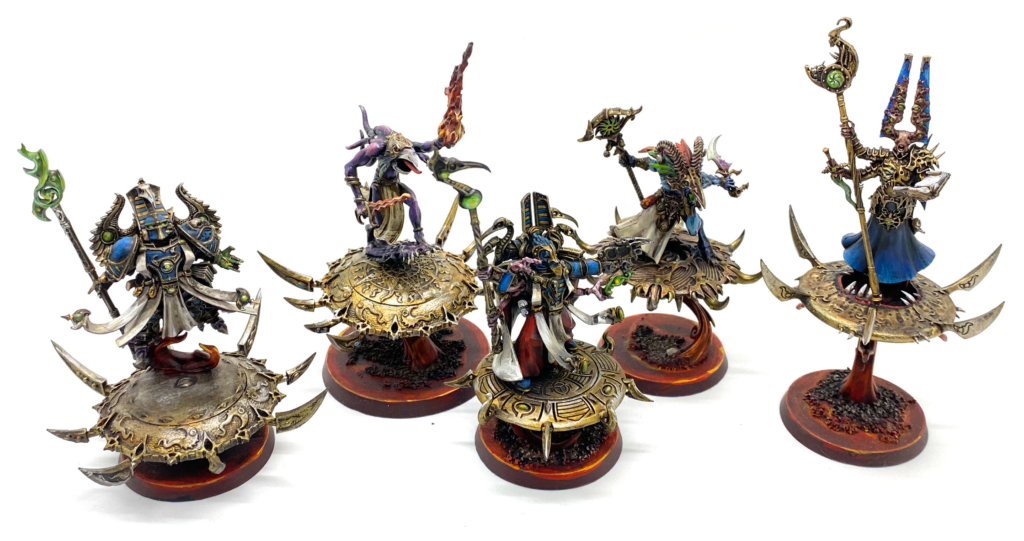 Let's Just Call Them Bikes m'kay…
Here we got a ton of Tzeentch guys on disks.  There was a crazy time you had all these guys in a death star.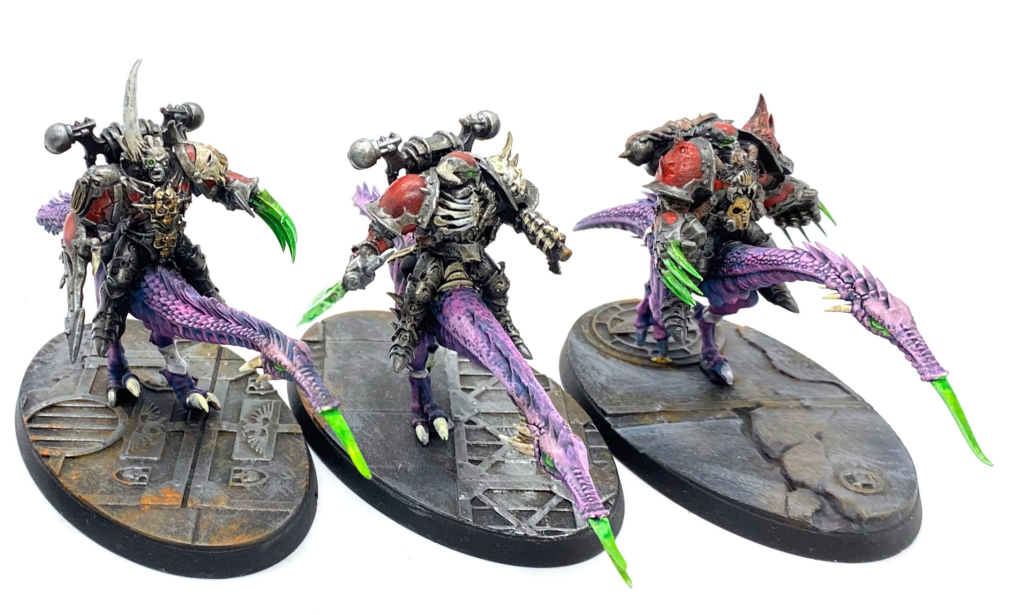 Finally I painted these guys when I thought I found something sweet in the Fiend of Slaanesh rider side of things.  I never got to play them before they got legend'd so hopefully I get a chance in the future.
That is about it for now – I have painted a ton of biker nonsense and hopefully I get them to show up again at some point.