The McFarlane Intercessor Action Figure has been spotted for sale and your eyes will not believe the price.
We got a new set of pretty pictures of the McFarlane Intercessor and Necron recently and they looked like a nice alternative to the Bandai marines that just recently shipped out.
Everyone of course was wondering what the price would be after the $100 price tag on the fancy Bandai model. McFarlane makes various lines with different price points generally ranging from $20-$40 USD.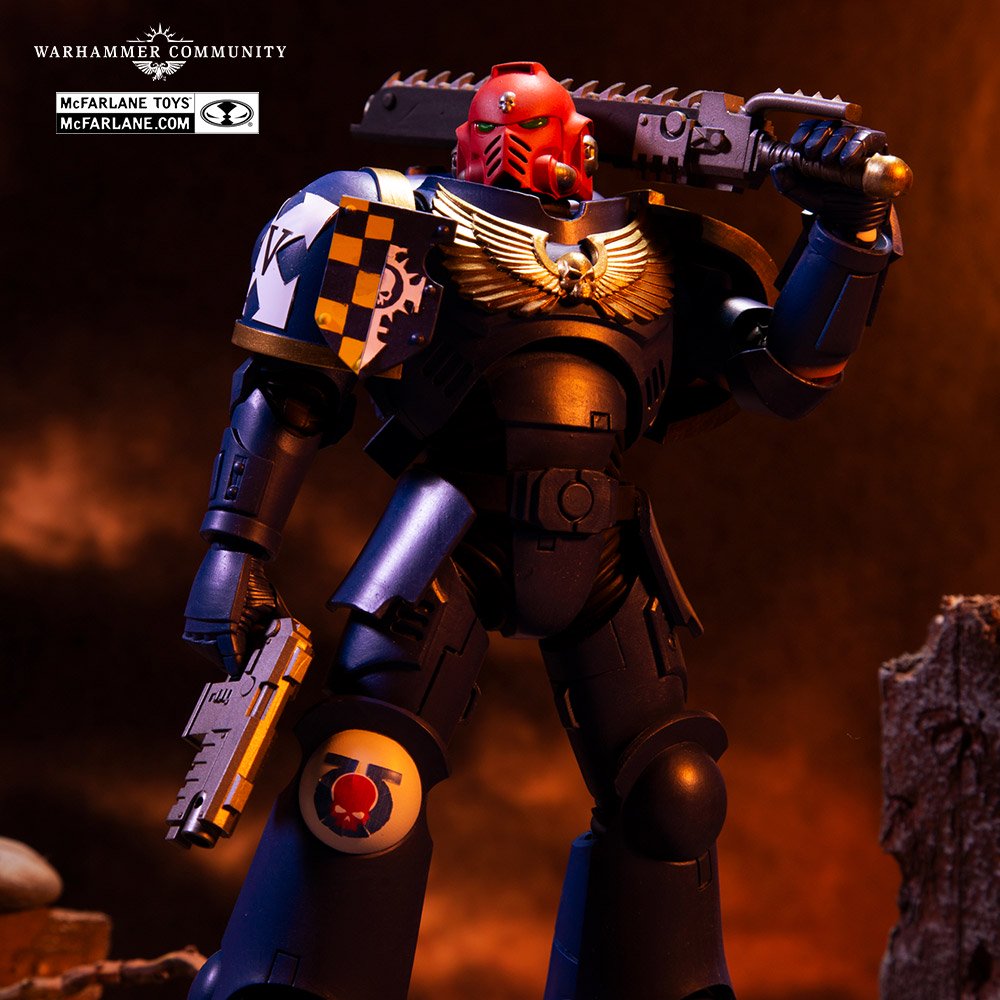 Well our prayers were answered and the Intercessor showed up on Amazon, with pricing and availability dates provided by McFarlane themselves.  Here we go:
Product Description:
Space Marines are the champions of the Imperium, Mankind's most elite fighting force. The combat prowess of these heavily augmented warriors is backed up by the best weaponry and equipment the Imperium can provide. Clad in nigh-impenetrable power armor, each Space Marine combines excellent close combat skills with deadly shooting accuracy. Space Marine armies are hard-hitting, able to tactically adjust to any foe or situation. A wide range of troops and vehicles enables them to launch lightning strikes, armored spearheads, airborne assaults, or any other strategy a commander can envision.
| | |
| --- | --- |
| Product Dimensions | 2 x 1 x 7 inches |
| Item Weight | 8.6 ounces |
| ASIN | B081HVKLLV |
| Item model number | 10912-2 |
| Manufacturer recommended age | 12 years and up |
| Release date | September 30, 2020 |
| Mfg Recommended age | 12 – 25 years |
| Manufacturer | McFarlane Toys |
I have to say, $19.99 is PRETTY AWESOME for that guy who is showing up at the end of September! I might have to pick up a full squad. It looks like GW and McFarlane decided to go with a VERY affordable price point. I would think this is to provide a market contrast with the Bandai version, and provide a good test for sales data.  I am NOT complaining – it's fantastic looking. Where are my Aspect Warriors?!
What do you all think?